10 Best Hospital for Stem Cell Therapy in India
Stem cell therapy in India is one of the finest break-through in the field of health and research from the past few years. For every person who wants to consider stem cell therapy as a treatment, here's a guide to know the best Hospitals all over India, Cost of the treatment and the Legal guidelines followed in India.

1. TATA MEMORIAL HOSPITAL, MUMBAI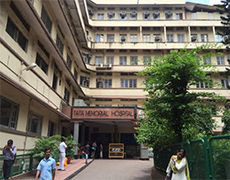 In 1986, the first stem cell treatment in India was carried in Tata Memorial hospital by Dr Suresh Advani.
Tata Hospital is one of the oldest centres that provide hematopoietic stem cell transplant in India, and the best hospital to get other cancer treatments.
Besides, they treat around one-third of the nation's Cancer patients that too at a very nominal rate. Annually, they perform more than 50 stem cell transplants.
Address: Dr E Borges Road, Parel, Mumbai - 400 012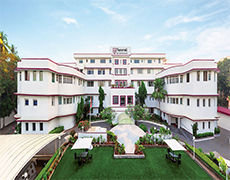 Nanavati Hospital is situated in Vile Parle, Mumbai was founded in 1950 and inaugurated by the first Prime Minister of India Jawaharlal Nehru. Overall, they have conducted more than 500 stem cell transplant procedures.
Under a short period of time, they have applied over 300+ stem cell therapies in Blood Cancer treatments with an 80% success rate. They provide one of the best and affordable stem cell therapy in India compared to other hospitals in India.
Here, they treat Blood Cancer patients from all age groups for hematopoietic stem cell therapy. Moreover, they are specialists in providing healthcare services such as Autologous Transplant, and Allogeneic Transplants.
Address: Swami Vivekananda Marg, Vile Parle, West Mumbai, Maharashtra 400056
3. RAJIV GANDHI CANCER INSTITUTE & RESEARCH CENTRE, DELHI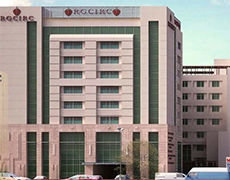 Rajiv Gandhi Cancer Institute & Research Centre is one of the largest Cancer centres in Asia, is a NABH & NABL accredited Hospital, founded in 1996, as a non-profit medical facility and research institute in Delhi.
Moreover, they treat around 1 lakh patients per year and have the most advanced and innovative facilities that help examine and treat all types of Cancers. Their team comprises of numerous renowned stem cell transplant specialists, Hemato-Oncologist & trained transplant nursing staff.
Till now they have successfully performed more than 620 transplants which makes them one of the stem cell therapy best hospitals in India. Furthermore, it is equipped with the latest 11 HEPA Filtered units for stem cell transplant. It is one of the cost-efficient stem cell therapy centres in India compared to private hospitals.
Address: Sir Chotu Ram Marg, Rohini Institutional Area, Sector 5, Rohini, New Delhi, Delhi 110085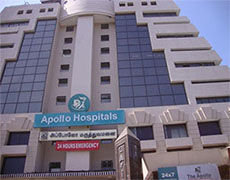 Apollo Hospitals, Chennai was established in 1983. Among the other Apollo hospitals in India, they have performed the highest number of stem cell therapy in India.
Recently, they have reached a unique milestone of performing 1500 stem cell transplants on patients suffering from Blood Cancer from which 65% were paediatric cases.
Besides, they provide Autologous and Allogenic stem cell therapies for diseases such as Hodgkin's & Non-Hodgkin's Lymphoma, Myeloma, Leukemia, Thalassemia, and Aplastic Anaemia.
Moreover, they also perform Trans Myocardial Revascularisation (TMR) as the treatment of heart diseases. TMR is a unique approach as is utilizes autologous stem cells to provide clinical advantages for such patients.
Address: 21, Greams Lane, Off Greams Road, Chennai 600 006
5. BLK SUPER SPECIALITY HOSPITAL, DELHI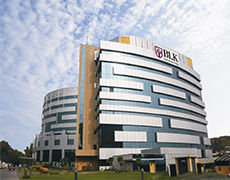 BLK Super Speciality Hospital, Delhi was established on 2nd January 1959, inaugurated by B.L. Kapoor. It has been ranked among the Top 10 Multi-Speciality Hospitals in Delhi.
BLK hospital is known to be one of the best centres for stem cell transplant in India. They have the largest stem cell transplant unit in India as well as in Asia.
Within a short period of time, they have successfully performed over 800 stem cell transplants for patients suffering from Blood Cancer.
Furthermore, they offer both autologous & allogeneic stem cell transplant utilizing bone marrow, peripheral and cord blood stem cells.
Here, you are assured to get one of the best stem cell treatment in India. Thus, it is quite famous among national and international patients.
Address: Pusa Rd., Radha Soami Satsang, Rajendra Place, New Delhi, Delhi 110005
6. MAZUMDAR SHAW CANCER CENTRE, BANGALORE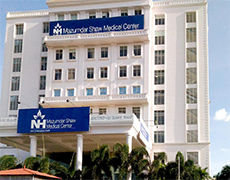 Mazumdar Shaw Cancer Centre is one of the largest and NABH & NABL accredited Cancer care hospital, established in the year 2000.
Till date, they have performed over 513 allogeneic, 182 autologous and 105 haploidentical making a total of 800 stem cell transplant.
These transplants were performed on patients from age groups of 4-month infants to 75-year-old adults.
If there is an absence of non-related HLA matching donors, they also provide the cord stem cell transplant in India which is established recently.
Besides, they are been referred by international patients from the UAE, Sri Lanka, Oman, Iraq, Yemen, Afghanistan, Bangladesh, Kenya, etc.
Address: 258/A, Hosur Road Anekal, Taluk, Bommasandra Industrial Area, Bangalore, Karnataka 560 099
7. ALL INDIA INSTITUTE OF MEDICAL SCIENCES (AIIMS), NEW DELHI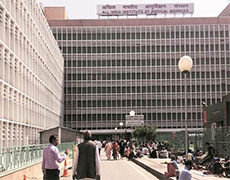 AIIMS established in 1956 is a Hospital, Medical college and Research Institute. This hospital is operated autonomously under the Ministry of Health & Family Welfare.
Besides, they strive to serve healthcare facilities to underprivileged patients. Hence, it is one of the best and cost-efficient stem cell hospital in India.
Moreover, they cater around 1.5 million outpatients and over 80,000 inpatients. Here, they offer comprehensive and best stem cell treatment in India wherein they focus on donor selection, actual treatment and post-transplant care which is highly significant for the treatment to be successful.
Also, they provide in-patient services such as CD 34/45 enumeration by Flowcytometry, Mononuclear cell separation from bone marrow & cord blood for clinical trials, Cryopreservation of Stem cells- Umbilical cord blood & bone marrow, Oral mucosal stem cell culture & Amniotic membrane cryopreservation for Ocular surface reconstruction.
Further, they also serve stem cell-based therapies for numerous degenerative disorders that include Heart muscle cell regeneration, Retinal degenerated disease, Peripheral vascular disease, Stroke, Myocardial infarction, Dilated cardiomyopathy, Non-union fracture, Extra Hepatic Biliary Atresia and Spina bifida.
Address: All India Institute of Medical Sciences, Ansari Nagar, New Delhi 110 0608
8. S. L. RAHEJA FORTIS HOSPITAL, MUMBAI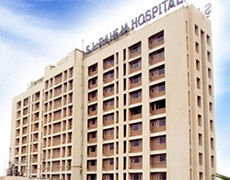 S. L. Raheja Fortis Hospital is situated in Mahim; Mumbai was established in 1975. It is the Centre of Excellence for Diabetes and Oncology.
Also, they provide holistic and best stem cell therapy in India using hematopoietic cells in patients suffering from Blood Cancer.
Further, they also provide comprehensive treatments for Autism, Parkinson's Disease, and Cerebral Palsy.
This hospital also provides treatments for rare medical conditions such as congenital disorders and surgeries like penile surgery, implementation of a short circuit in heart and many more.
Address: Raheja Rugnalaya Marg, Mahim West, Mahim, Mumbai, Maharashtra 400 016
9. KOKILABEN DHIRUBHAI AMBANI HOSPITAL & MEDICAL RESEARCH INSTITUTE, MUMBAI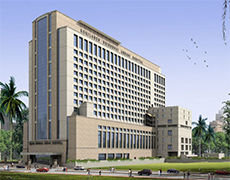 Kokilaben Dhirubhai Ambani Hospital is a multi-speciality hospital, established in 2009.
They are referred to as one of the largest hospitals for Haematology departments.
The stem cell therapy units are equipped to serve transplant as an option for numerous acquired and congenital disorders for patients with different age groups.
Their team of specialists has successfully performed more than 1000 Robotic surgeries. They offer over 3,000 types of latest and advanced molecular biology and genetic examinations.
Address: Rao Saheb, Achyut Rao Patwardhan Marg, Four Bungalows, Andheri West, Mumbai, Maharashtra 400053
10. JASLOK HOSPITAL & RESEARCH CENTRE, MUMBAI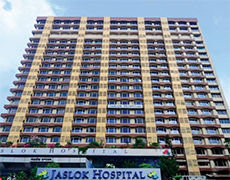 Founded on 6th July 1973, Jaslok Hospital & Research Centre was inaugurated by the former Prime Minister, Indira Gandhi.
In 2000, their department of Oncology initiated a stem cell therapy program for Blood Cancer treatment.
They implement stem cell therapy for a variety of diseases including malignant and non-malignant.
Moreover, they have achieved 60-80 % success rates in Thalassemia, Aplastic Anaemia, Leukaemia, etc.
Also, they are specialized in Paediatric stem cell therapy in India and provide exceptional care to patients from all age groups suffering from Cancers and blood disorders.
Generally, they perform 3-4 transplants every month and have done over 350 transplants successfully.
Address: 15, Dr Deshmukh Marg, Pedder Road, Mumbai, Maharashtra 400 026
Why you should you choose stem cell therapy in India?
Cost of the treatment: Stem cell therapy cost in India is more economical & affordable as compared to other countries. you can get this treatment for around $12000 whereas in other countries the starting price is $50000
Waiting period for consultation: The waiting period for consultation is minimum 10 days & it can extend up to 20 days depending upon the availability of doctor & also because of the required test report.
Conversion period: The conversion period (from the date of the therapy till your recovery) in India is minimum because we have the best doctors and advanced technology. The Conversion period for stem cell transplant is less than 30 days however, it varies from patient to patient.
Advanced technology: The hospitals providing stem cell therapy in India have excellent infrastructure and cutting edge medical equipment Technology like our diagnostic centres and labs are on par with the best in the world.
Every nation should provide the economical and medical level of that treatment. Following information tells us about stem cells in detail.
What is the cost of Stem Cell Therapy in India?
India is one of the world's leading healthcare providers.
In comparison, world countries such as the United States and the United Kingdom offer the same level of services at a price that is 60% to 90% higher than that of India.

The cost of stem cell therapy in India ranges from $4000 to $6000 per session, depending on the severity of the condition. The same procedure may cost you between $ 25000 and $40000 in western countries such as the United States and the United Kingdom.
In India we have one of the best MRI and CT scan technologies.
The cost of stem cell therapy varies according:
Advanced surgeons
How the disease is treated,
The types of stem cells used,
The disease being treated and the number of consultations with the doctor.
While you consider stem cell therapy in India, study up on all the information we have provided which you'll ever need.
What are legal guidelines for Stem Cell Treatment in India?
INDIAN STANDARDS ON STEM CELLS:
Stem cell research is definitely controversial because embryos created in IVF to retrieve stem cells are modified, manipulated for medical research then discarded in a huge number. These potential embryos can grow upto becoming a human, hence it upsets many NGOs and human rights acts and also common people on the grounds of social, ethical, moral, and religious values.
Umbilical stem cells banking is encouraged and is ethical, which can be later donated by parents to the medical councils for study purposes.
The Indian Council for Medical Research established ethical guidelines of stem cells for human rights in 2000. They are regularly revised and monitored, which means stem cells are growing and developing in India on all aspects.
Some of the crucial ones are :
Using stem cells in research and manipulations is limited and must be done in approved clinical labs registered under these acts.
Recordings of every study and use are mandatory.
The study is only allowed by licensed doctors and medical scientists performed inside the premises.
Unless followed, these practices are registered as unethical and malpractice.
We are committed to stem cell treatments that are both safe and effective.
The Stem Cell Research and Therapy Guidelines were a step toward these commitments.
As a result, any use of stem cells in patients must be done only within the framework of an approved and monitored clinical trial with the goal of advancing science and medicine.
NOTE: These information are for knowledge purpose, to let our patients and readers know about their safety for stem cell therapy in India.
What is the success rate of Stem Cell Therapy in India?
Stem cells have been extensively used for scientific research and some successful treatments for specific cancers. Outstanding healthcare achievements along with the success rate for stem cell therapy is seen in India.
Leukemia is more common in children and has an adverse effect on their bodies. Thousands of children have been saved because of medical research and development in this field.
In India and around the world, the use of stem cell therapy has an overall success rate of 60 to 80 percent.
However, success rates depend significantly on,
1. The disease being treated,
2. The institute performing the procedures,
3. Doctor's experience and knowledge on the applications of stem cell therapy.
4. Patient's condition, and the compatibility of the stem cells with the patient.
Though,
theoretically it promises permanent tissue repairs for serious sport injuries and some deadly diseases, many Research & Development teams in all government and private based medical centres are working to know the exact success rate for these treatments.
What Are The Successful Diseases Treated By Stem Cell Therapy?
Also known as Bone marrow transplant. Leukemia is first diagnosed for its type,
Pre-transplant treatment - chemotherapy and radiation is given for higher stages of cancer.
You will get your stem cell transplantation around two days after pre-transplant therapy. The stem cells are supplied via a central venous catheter, a tube put into the main vein, and travels to your heart. The stem cells will go through your bloodstream to your bone marrow.
They will begin to make new blood cells once they arrive.
Stem cell therapy for autism:
Stem cells heal, regenerate, and replace damaged cells in the brain of an autistic person using the following mechanisms: They produce growth factors that help manage the immunological imbalance in autism and have a healing and regenerative impact on damaged tissue.
Stem cell therapy for cerebral palsy:
Treatment: Premature babies are closely monitored and may get an early MRI scan.
In India, autologous bone marrow-derived mononuclear cells are utilized to treat cerebral palsy. These cells travel to the brain's injured region and settle to help repair it
Stem cell therapy for Parkinson Disease:
In Parkinson's, cells that produce the chemical messenger dopamine degenerates and perishes. Introducing new dopamine stem cells into the brain may assist in restoring what is lost in Parkinson's disease and alleviate its symptoms.
Stem cell therapy for Dementia:
Stem cells can differentiate into brain cells and hence have the potential to heal brain damage caused by neurological illnesses such as dementia. Many tissue grafts processes of stem cells are working to cure disease or damage the bone, skin, and surface of the eye for other medical conditions.
No unfavourable cases,
No risk of tumour formation, because its multiplication tendencies are controlled.
But, before making a decision, understand about stem cells, though it may sound technical, reading ahead will provide you with an understanding of everything you need to know.
NOTE: Doctors have used bone marrow stem cells to treat cancer (such as leukaemia), blood diseases (such as sickle cell anaemia), and immune system diseases.