In India, there are 1.8 million people suffering from cancer. The ratio of cancer doctors in India to patients is 1:2000.
Given cancer is a progressive disease, it is of immense importance that it is detected and treated at the earliest.
So, choosing the right doctor for your treatment is also crucial.
According to our research we have listed the 25 Best Oncologists in India. Later, we have formulated lists based on major cities in India.
Listed below are the 10 Best Oncologists in India:
1. Dr. Suresh Advani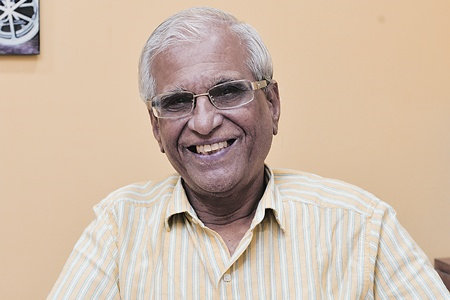 When it comes to Oncology, Dr. Suresh Advani needs no introduction. With a whopping 45 years of experience in the field and being the chairman of prestigious hospitals like SL Raheja and Nanavati Hospital, he is one of the top 10 oncologist in India.
Well known for Chemotherapy, Radiation therapy and Targeted therapy, Dr. Advani is an ocean of knowledge.Not only is he the first cancer specialist in India to have successfully transplanted bone marrow but also a pioneer in Hematopoietic Stem Cell Transplantation in India.
For his selfless service to the nation, he has been honoured with around 7 awards which include the esteemed Padma Shri and Padma Bhushan. Dr. Suresh Advani completed his M.B.B.S from Grant Medical College(1970) and MD – General Medicine in the year 1973. Later on, he did his training in bone marrow transplant at the renowned Fred Hutchinson Research Centre, Seattle.
Awards & Memberships:
Padma Bhushan and Padma Shri by the Government of India in 2012 and 2002 respectively.
Rashtriya Krantiveer Award in 2014
Dr. B C Roy Award by the Medical Council of India in 2005
Dhanvantari Award in 2002
Fellow in National Academy of Medical Sciences
Member of Indian Cancer Registry
Secretary of Indian Journal of Haematology and Blood Transfusion
2. Dr. Sandeep Nayak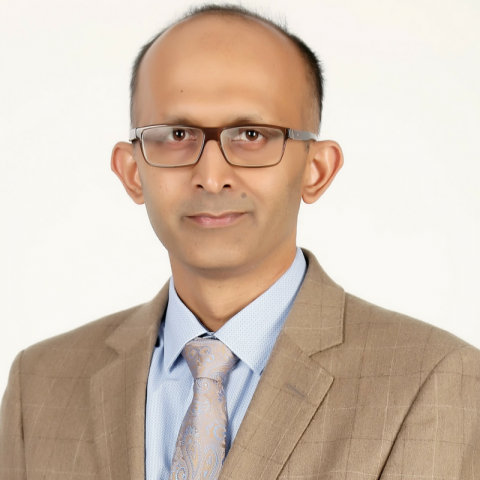 Dr. Sandeep Nayak is a known name when it comes to Surgical Oncology. Being one of the pioneers of Laparoscopic and Robotic Cancer Surgery, he ranks among the top 10 oncologist in India. He began his medical journey from the prestigious Kasturba Medical College, Mangalore.

This was followed by pursuing DNB – General Surgery and DNB – Surgical Oncology from Calicut Medical College and Chittaranjan National Cancer Institute respectively. Apart from being a part of many medical organizations, Dr. Sandeep shows immense interest in research and educating students.

Being on the teaching staff of Kidwai Memorial Institute of Oncology, he demonstrates and trains students in laparoscopic & robotic surgery, gynaecological oncology, urologic oncology, head and neck oncology and general surgical oncology.
A master of surgical oncology, Dr. Nayak's expertise even extends to Scar Less Thyroid Surgery, oesophageal, stomach, liver and Pancreatic Cancer Surgery ( laparoscopic and robotic). Being an expert in robotic surgery, he emphasizes on its benefits and tries to educate people so they can reap its benefits.
Awards & Memberships:
Young Surgeon Award at NATCON IASO
Detroit Fellowship Award at NATCON
Member of Royal College of Surgeons, Edinburgh
Member of Indian Association of Surgical Oncology
Member of American Society of Clinical Oncology
Member of Foundation for Head and Neck Oncology
Fellowship in Laparoscopic and Robotic Surgical Oncology from Galaxy Care Laparoscopy Institute
3. Dr. Avinash Deo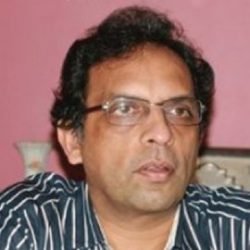 Dr. Avinash Deo is a General Physician and Medical Oncologist at many renowned hospitals like SL Raheja Hospital, Belle Vue Multispeciality Hospital, Sanjeevani Surgical & General Hospital, and Holy Spirit Hospital.

After his completion of M.B.B.S, Dr. Avinash Deo went on to complete his MD – General Medicine from the same KEM Hospital, which is a very prestigious and sought after medical college in Mumbai. With his experience and vast understanding of this field, Dr. Avinash is held in high regards by not only his patients but his peers.

He has successfully treated many cancer patients across India and abroad, so that they can have a second chance at life. Also, Dr. Avinash shows immense interest to teach students in medical colleges. He has served as a registrar for 4 years at his alma mater, KEM Hospital.

For his innovative ideas and treatment methods of cancer, Dr. Avinash is considered among the best oncologist in India.
Awards & Memberships:
National Talent Scholar Award in 1980
Awarded second prize in Leprosy Competitive Exam held by Mumbai University.
Science Talent Scholar Award by Delhi State in 1978
Life Member of Associations of Physicians in India
Founder, Life Member of Critical Care Society of India
Member of Indian Society of Medical and Paediatric Oncology ( ISMPO )
4. Dr. Boman N Dhabar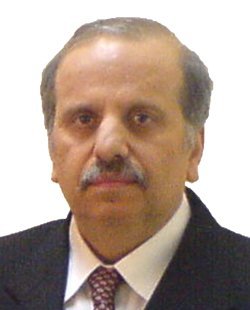 Dr. Boman Dhabar, a Medical Oncologist who ranks among the best cancer specialist in India. Dr. Dhabar has an experience of over 32 years in the field. He completed his M.B.B.S in 1984 and then went on to complete his MD - Internal medicine from Mumbai University in 1988.

During his MD, his academic excellence paid off and he stood first in the university. Dr. Dhabar pursued super specialization in Medical oncology and Haemato-oncology at Tata Memorial Hospital. Later on, he went to the USA and got certified by the Fred Hutchinson Cancer Research Center and MD Anderson Cancer Center.

Currently, Dr. Dhabar practices oncology at Fortis Hospital, Breach Candy Hospital, Wockhardt Hospital and Jaslok Hospital, which rank among the top cancer hospitals in India.
Awards & Memberships:
Awarded Gold Medal by the FCPS
6th Position among International Oncologists in ESMO Medical Oncology Examination, Vienna
Fellowship in Bone Marrow Transplant at Fred Hutchinson Cancer Research Centre in 2000.
Fellowship in Medical Oncology from the European Society of Medical Oncology.
5. Dr. Ian Pinto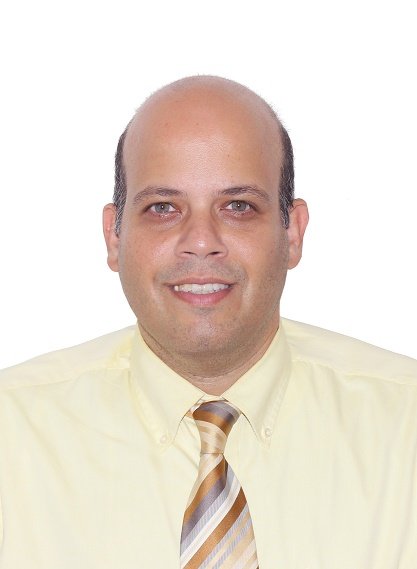 Dr. Ian Pinto is an experienced oncologist who specializes in Haematology. He successfully treats cancer by Chemotherapy, Bone Marrow Transplant and Immunotherapy. After completing his M.B.B.S, Dr. Pinto trained and worked in the USA for 15 years where he completed his MD in medicine, DM in Haematology, DM in Medical Oncology and Masters in Public Health.

In addition to that, he underwent training in Autologous, Allogenic and Umbilical Cord Bone Marrow Transplant and Steam Cell Transplantation at the world renowned Memorial Sloan Kettering Cancer Centre. Considered as one of the best cancer doctor in India,

Dr. Ian practices oncology at Sir HN Reliance Foundation Hospital and Research Centre and at Jaslok Hospital which is the best cancer hospital in Mumbai. Dr. Pinto has been awarded the Leadership Award at House Staff Physician Association as its President. A zealous researcher, Dr. Pinto has been invited to many parts of the world to present his work and clinical experiences.
Awards & Memberships:
Leadership Award by the House Staff Physician Association
Fellowship in Haematology Oncology at the State University of New York.
Fellow and Member of American College of Physicians
Member of American Society of Blood and Marrow Transplantation
Member of American Society of Clinical Oncology
Member of American Society of Haematology.
6. Dr. Jayanti S Thumsi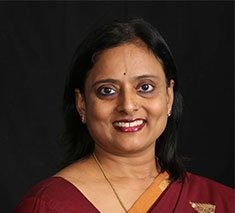 The author of the book "Lump to Laughter", Dr. Jayanti Thumsi beautifully portrays the journey and emotions of women with breast cancer as they go through treatment. She is a consultant in Medical Oncology and is a Breast Cancer Specialist.

Dr. Thumsi completed her M.B.B.S and MS, from Grant Medical College and JJ Group of Hospitals. Both are among the best and sought after institutes for medicine in India. Post education, she underwent special training in oncology in Tata Memorial Hospital.

Having over 25 Years of experience, she is considered among the best oncologist in India. Currently, she practices at Sparsh Super Speciality Hospital, Gleneagles Global Hospital and at RxDx Healthcare.
Awards & Memberships:
Member of Indian Cancer Society
Member of Association of Surgeons of India
Member of Association of Breast Surgeons of India
7. Dr. Shabber S Zaveri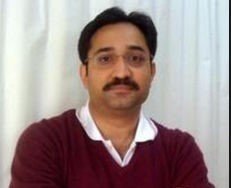 Dr. Shabber practices surgical oncology at Manipal Hospital, Bangalore and Dr. Malathi Manipal Hospital, Bangalore. He is adept in Head and Neck Oncology, Gastrointestinal Oncologic Surgery, Gynaelogical Oncology, Breast Oncology, Robotic Surgery, Musculoskeletal Oncology, Radio Guided Surgery and Thoracic Oncology. Immense knowledge in the field plus 25 years of experience, makes him one of the top oncologists in India.

Dr. Zaveri is also an expert in organ function & organ conserving surgery for the breast, tumours in the extremities and many other complex surgical procedures. By thorough and rigorous research, he started sentinel lymph node biopsy in 2004 and Radioisotope Occult Lesion Localisation ( ROLL ) to treat breast cancer in 2005. In addition to that, he was also among the first few to start Minimally Invasive Radio Guided Para Thyroid surgeries ( MIRP).
Awards & Memberships:
Fellow in Breast Services – Memorial Sloan Kettering Cancer Centre, New York.
Fellow in Thoracic Surgery at Fachkrakenhaus Coswig Hospital, Germany.
Fellowship in Hyperthermic Intraperitoneal Chemotherapy after Cytoreductive Surgery at European Surgical Institute.
Fellowship in Robotic Surgery ast Hackensack Medical Centre.
8. Dr. Pramod Kumar Julka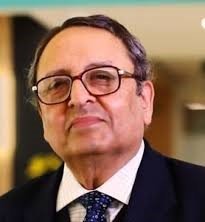 Being one of the few oncologist to be honoured with the Padma Shri award for his contributions to medicine, Dr. Pramod Kumar Julka is among the best cancer doctor in India. Being a Cancer Specialist, medical educator and a writer, Dr. Pramod is an all-rounder in the field of Oncology.

He graduated from Maulana Azad Medical College (New Delhi) followed by Fellowship at M D Anderson Hospital, under the World Health Organization. Being passionate about educating the emerging generation of doctors, he served as the Dean of Academics in the famous AIIMS, New Delhi in 1984.

Currently, he works at Max Healthcare and at Max Institute of Cancer Care as the Director of Oncology. Max Institute of Cancer Care is the First Standalone Day-care Chemotherapy Centre in India.

Dr. Julka was the First Indian to perform Peripheral Blood Stem Cell Transplant following high Dose Chemotherapy in Metastatic Breast Cancer. For this extraordinary feat, his name was listed in the Limca Book of Records.
Awards & Memberships:
Padma Shri for his contributions to medicine in 2013
Life Time Achievement Award by Association of Radiation Oncologists of India (AROI), 2013
Gold Medal and IMA Award for Clinical Oncology from the Indian Medical Association(1995 and 2006 respectively)
Leading Scientist of the World Award - International Biographical Centre, Cambridge, England - 2005
Emeritus Membership in the American Society of Clinical Oncology
Member of Indian Council of Medical Research Task Force.
Member of Society of Cancer Research and the National Advisory Committee of Global Cancer Committee.
9. Dr. Nalini Kilara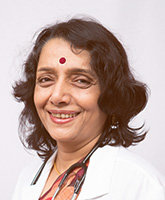 Dr. Nalini Kilara is a famous oncologist in Bangalore, Karnataka. You can consult Dr. Kilara at various hospitals like Mallya Hospital, M S Ramaiah Hospital and Columbia Asia Referral Hospital. 34 years in this field, she has a rich professional experience in Medical Oncology and is among the best cancer doctor in India.

Her areas of focus are Chemotherapy and Bone Marrow Transplant. Aside from her practice, Dr. Kilara also has an abundance of experience as a lecturer in medical colleges. Regarding her education, she graduated with flying colours securing a gold medal from St. John's Medical College.

Later, Dr. Nalini pursued her MD – Internal Medicine from the prestigious PGIMER and DM – Medical Oncology from Kidwai Memorial Institute of Oncology. She has been awarded many medals and honours for her achievements which are listed below.
Awards & Memberships:
Gold Medal for securing First Place in Physiology
Gold Medal for securing First Place in General Surgery
Pope Paul Medal for the Best Outgoing Student
President of India Silver Medal for the Best Woman Candidate
Bronze medal for Excellence in post graduate studies from PGIMER, Chandigarh
10. Dr. Sandeep Goyle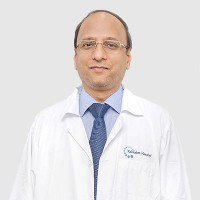 If you are looking for treatment of Lung Cancer, Mesothelioma, Skin Cancers and Carcinoma, then Dr. Sandeep Goyle is the best oncologist in India for you. He has successfully treated 1000s of patients from not only in India but all around the world. Dr. Goyle graduated from Seth GS medical college, followed by MD from TN medical college in Mumbai, D.N.B - General Medicine from the Ministry of Health and Welfare in New Delhi, Specialist Training from Joint College of Higher Medical Training and MSc - Oncology from University of Manchester in UK.

Added to that, he is so proficient in Chemotherapy that he was awarded a medical prize for MRCP by Queen Mary's hospital in Kent.

He was awarded for the Best Resident award for MD - General Medicine at B.Y.L. Nair hospital. He practices oncology at Kokilaben Dhirubhai Ambani Hospital and Medical Research Institute in Mumbai. According to his patients he is a very reliable doctor and is considered one of the best

Awards & Membership:
Medical Award by Queen Mary's Hospital
Member of Mumbai Oncology Association
Member of Indian Society of Medical and Paediatric Oncology
Member of American society of Oncology <,br> 5. Member of Medical Protection Society in UK
Member of American Association of Cancer Research
Here are the top cities in India