Pancreas Transplant Cost in India- Get Pre & Post Surgery Cost in Detail
Pancreas transplant is a surgical method that involves the replacement of unhealthy pancreas with a healthy one from a deceased donor. The surgery is commonly
Pancreas transplant is a surgical method that involves the replacement of an unhealthy pancreas with a healthy one from a deceased donor. When compared to other countries, pancreas transplant in India is a cost-effective treatment. The average cost of a pancreas transplant in India can range between₹2 lakhs (2,652USD)- ₹15 lakhs(19,893 USD).The cost, however, may vary depending upon:
The type of transplant
The hospital
Duration of stay
The surgeon and various other factors.
Considering the above factors, there may be additional costs or they may even lie within the mentioned range. The post-transplant hospitalization for the patient is about one week. There may also be additional costs based on the pre and post-op procedures which will be explained further.
What are the costs of Pancreas transplants in major Indian cities?
| | |
| --- | --- |
| City | Avg.costinINR |
| Mumbai | ₹1,482,000 |
| Bangalore | ₹1,300,000 |
| Delhi | ₹1,456,000 |
| Hyderabad | ₹1,378,000 |
| Chennai | ₹1,404,000 |
| Ahmedabad | ₹1,404,000 |
| Kolkata | ₹1,560,000 |
| Pune | ₹1,508,000 |
What are the costs of different types of pancreas transplant surgeries?
Pancreas alone transplant (PAT): In this transplant, only the pancreas from a healthy individual (donor) is transplanted to the affected patient (recipient). It is otherwise also known as a "solitary pancreas transplant." This transplant is suggested for patients who have no kidney disease or are at the beginning stages. Patients with diabetes are also suitable for this type of procedure. This can cost between ₹2 lakhs (2,652 USD) - ₹15 lakhs (19,893USD).
Combined kidney-pancreas transplantation: In this type of procedure, both the kidney and pancreas are transplanted into the recipient concurrently – meaning both the organs are simultaneously replaced. This is usually performed with patient who is suffering from kidney failure or is at the early stages of diabetes induced kidney damage. This cost would be between ₹10 lakhs (13,262USD) -₹22 lakhs (29,177USD).
Pancreas after kidney transplant: Since it is relatively faster to obtain a kidney donor, in this type of procedure, kidney transplantation is performed first, followed by the transplantation of the pancreas. This is done for patients suffering from both kidney and pancreas damage.
This surgery is usually more expensive compared to other types since two different surgeries are performed one after the other, which might cost around ₹15 lakhs (19,893 USD) to ₹30 lakhs (39,787USD).
Simultaneous Cadaver Pancreas and Living- Donor Transplantation: This procedure involves transplanting a healthy pancreas taken from a donor into the recipient, without removing the patient's diseased pancreas. The new pancreas is placed in front of the abdomen and attached to the blood vessels in the lower abdomen. The donor's pancreas is made functional by connecting to either the recipient's intestine or bladder. Thecostwillbearound₹5lakhs(6,631USD) -₹15lakhs (19,893USD).
What are the pre & post-operative pancreas transplant surgery costs in India?
Tests performed before surgery: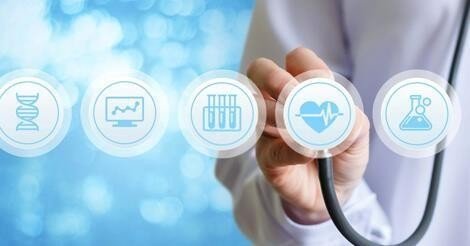 Blood tests, including ABO typing- ₹250 to ₹500
Urine test- ₹100 to ₹300
HLA/Tissue Typing- ₹5950 to ₹7000
Imaging tests (MRI, CT scan, PET Scan)- ₹5000 to ₹6000
Pap smear tests for women over 40 years of age- ₹250 to ₹1100
Mammography for women over 30 years of age- ₹1500 to ₹2000
Colonoscopy for patients over 50 years of age- ₹3350 to ₹5000
Echocardiography- ₹350 to ₹500
Kidney function test- ₹585 to ₹1000
Neurophysiological examination- ₹2000 to ₹4000
Hospital Accommodation: The patient is required to stay in the hospital for total of 3 to 7 days, after the surgery and sometimes before it begins. Depending on the hospital chosen and the room type, the cost may increase or decrease. The cost of your stay can vary from ₹300- ₹1000 per day or even nil in some cases; choosing a private room may charge you from ₹1000-₹10,000 per day.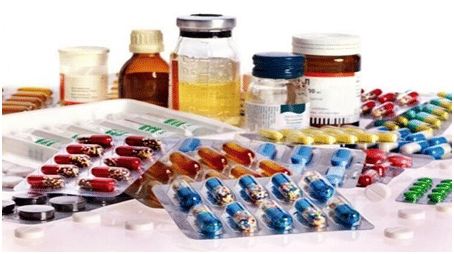 Medicine Expense: After the surgery, a patient has to take constant medication in order to prevent their body from rejecting the donor pancreas. This cost remains mostly the same throughout different hospitals, but some government hospitals or pharmacies may provide the subsidized cost.
Cost of Post-surgery Recovery
The patient will be kept in the ICU post the transplant since there is a risk of rejection. The cost of an ICU can be around ₹8,000- ₹10,000 per day in a government hospital and the cost may be higher in a private hospital.
The patient will be shifted to a normal ward after a couple of days in the ICU. The patient will leave the hospital facility only after they are in a stabilized condition. The cost is bound to increase during this period.
What are the factors affecting the cost of a pancreas transplant in India?
Following are some of the factors that contribute to the increase or decrease in the estimated cost of the procedure.
Type of pancreas transplant

Type of hospital you are approaching (government or private).

Location and clinical facility of the hospital or transplantation center.

Length of stay in the hospital

The expertise of the surgeon

Use of advanced technology and equipment

Present health complications

Recovery and rehabilitation

Post-transplant medications
Getting an organ transplant may be expensive, but if all costs are correctly accounted for and budgeted, the process becomes less cumbersome due to prior planning. This article has explained the various procedures performed before and after a pancreas transplant. However, the doctor is the one who will be the best person to give an idea of how much they might have to spend. Also, various health insurances are available to make it possible for everyone to take up the essential steps toward healthy living.
About Author