What is the Cost of Robotic Spine Surgery in India?
The price of robotic spine surgery in India starts from ₹4lakhs to ₹9lakhs ($6K to $12.7K), price factors, success rate & why India is ideal for healthcare.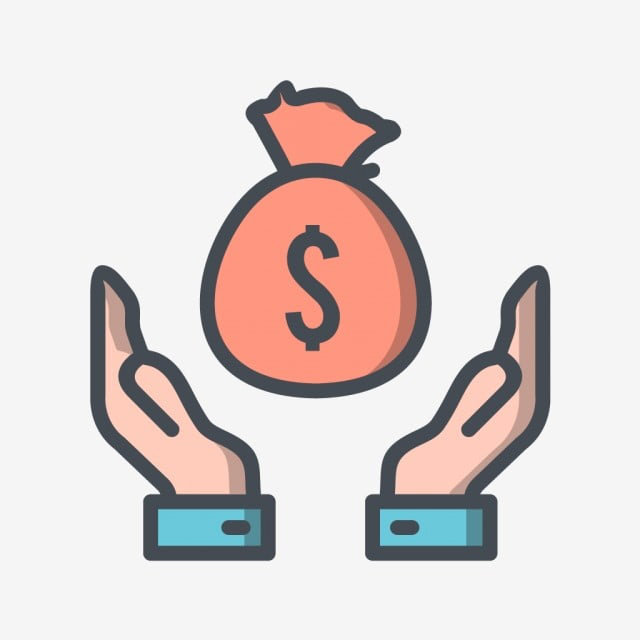 Robotic spine surgery in India is an advanced medical treatment for treating neck and back deformities. This procedure is less painful, requires small incisions, and a short recovery period.

The cost of robotic spine surgery in India ranges from ₹4,00,000 ($6,000) to ₹9,00,000 ($12,700).
Mostly the price variation depends on the type of surgery required and the hospital you choose for the treatment.

The availability of cutting-edge clinical solutions has marked India as the most preferred medical tourism destination for international patients. Hospitals providing affordable robotic spine surgeries are available in several major cities of India.

| City | Cost of Robotic Spine Surgery in INR (₹) | Cost of Robotic Spine Surgery in USD ($) |
| --- | --- | --- |
| New Delhi | 5,00,000 to 7,50,000 | 7,000 to 10,500 |
| Mumbai | 4,00,000 to 7,70,000 | 6,000 to 10,800 |
| Bangalore | 5,50,000 to 8,00,000 | 7,700 to 11,200 |
| Kolkata | 5,70,000 to 8,25,000 | 8000 to 11,600 |
| Chennai | 5,00,000 to 7,70,000 | 7,000 to 11,000 |
| Hyderabad | 5,75,000 to 8,25,000 | 8,000 to 11,600 |
| Pune | 5,20,000 to 7,75,000 | 7,300 to 11,000 |

Note: The above cost is an estimated value, it can vary according to the hospital, surgeon, and location.

Now, let's discuss in detail the cost break-up of robotic spine surgery in India.
Cost of Pre-operative tests for robotic spine surgery in India:
The pre-operative assessments help in the evaluation of the patient's medical condition and enables the medical staff to take pro-active steps to reduce the surgical risk.
Listed below are the diagnostic tests which you might require prior to your robotic spine surgery:
Radiological Scans:
→ Computed Tomography (CT) scan:
A CT scan diagnoses spinal column damage, internal injuries, and bleeding. The cost of a CT scan is around ₹1500 to ₹3000 ($21 to $42).

→ Magnetic Resonance Imaging (MRI):
An MRI helps to detect and assess the spinal column and cord complications and injuries. The cost of an MRI is about ₹5000 to ₹8000 ($70 to $112).

→ Spinal X-rays:
The X-ray shows images of the spinal cord to analyze the bone problems. It costs around ₹500 to ₹1000 ($7 to $14).

→ Electromyography (EMG):
An EMG reveals nerve dysfunction, muscle dysfunction or issues with the nerve to muscle signaling. The approximate cost of this test is ₹1500 to ₹5000 ($21 to $70).

Blood test:
→ A blood test will be required to measure the level of different blood components such as RBC, WBC, glucose levels, etc. This may cost you around ₹300 to ₹600 ($4-$9).

Urine test:
→ A urinalysis helps diagnose infections, kidney problems, diabetes or liver disorders. This will cost around ₹300-₹500 ($4-$7).

Electrocardiogram:
→ It is a cardiac test that records the heart's electrical activity and costs around₹350-₹600 ($5-$9).

Pulmonary Function Test (PFT):
→ PFT measures your lung capacity, volume, rate of flow and gaseous exchange. For this test, you will be charged around ₹700-₹1500 ($10-$21).

Note: The above cost is an estimated value and it can vary from hospital to hospital.
Cost of Robotic Spine Surgery in India for different spinal complications:
Robotic spine surgery is suggested to patients suffering from the below spine disorders:
Complex scoliosis & kyphosis:
→ Adult scoliosis and kyphosis are caused due to age-related wear and tear or complications from past surgeries.
→ When the facet joint and discs degenerate, the normal posture of the spine is no longer supported and thus moderate deformity occurs.

Degenerative Disc Disease:
→ Degenerative disc disease is an age-related disorder that occurs when one or more discs among the vertebrae of the spinal column degenerate.
→ This leads to weakness, numbness, and radiating pain in the leg.

Herniated Discs:
→ A herniated disc is a condition where a fragment of the disc nucleus bulges out of the annulus into the spinal canal.
→ Usually, herniated disc causes pain, weakness or numbness in the leg or arm.

Spondylolisthesis:
→ Spondylolisthesis is a spinal disorder that influences the lower vertebrae.
→ This condition results in the slipping of one of the lower vertebrae onto the bone below.
Cost determinants for robotic spine surgery in India:
India is an ideal destination for robotic spine surgery. There are numerous leading spine surgery hospitals located in different cities of India which offer cost-effective robotic spine surgery under-skilled and proficient spine surgeons. The treatment cost depends on the factors given below: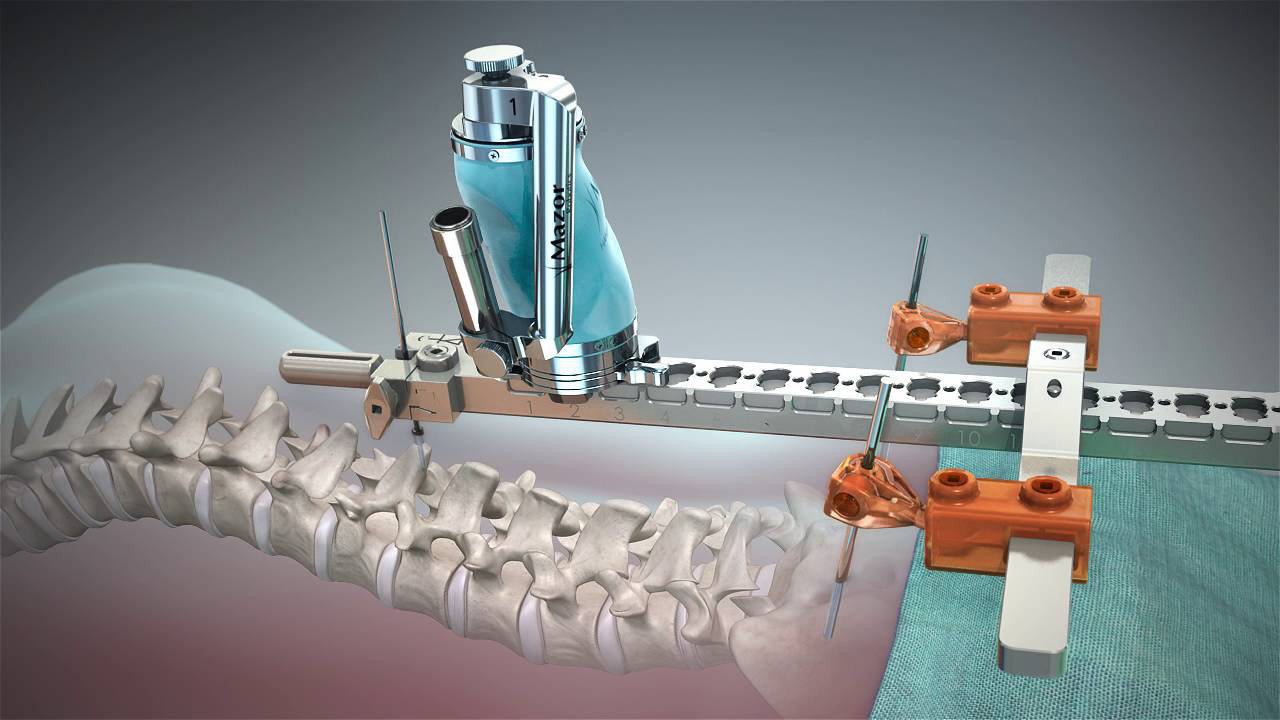 Type of surgery: The cost of the surgery depends on the procedure required according to your spinal disorder. Further, the cost also relies on the complexity of the surgery.

Type of hospital: According to the type of hospital you choose for your treatment, the prices tend to vary. Like, the government hospitals provide advanced treatments and services at a reasonable rate but the waiting period is long. Whereas, in a private hospital, they provide immediate treatment but the charges are more compared to government or charitable hospitals.

Surgeon's experience: Robotic surgery is a sophisticated process and requires higher precision. To deal with such sensitive procedures the operating surgeon must be extensively experienced in similar surgeries. Thus, surgeons with more experience may charge more.

Room type: If the selected room is general then it will cost less compared to a private room.

Extended hospitalization: In some cases, due to complications, the patient may require further treatment and this may extend the hospital stay. This will increase the hospitalization charges.
Post-operative expenses:
Accommodation after hospitalization: The patient may require further accommodation in India for complete healing and follow-ups by the surgeon after discharge from the hospital.

Physiotherapy: After spinal surgery, you may require physiotherapy to help decrease pain and enhance your mobility.

Medications: Medications will be prescribed by the doctor after surgery. Ultimately, all the above factors lead to an increase in the overall charges.
Why you should undergo robotic spine surgery in India?
India is considered one of the top healthcare destinations in the world for its advanced treatment options and internationally renowned surgeons.

Furthermore, the cost of robotic spine surgery in India is highly economical as compared to other developed countries.
Following factors make India a preferred destination for the robotic spine surgery:
Currency: Compared to the currency (dollar, euro, pound, etc.) of other countries the value of Indian currency is less. Thus, accommodation and healthcare facilities in India are cost-efficient.

Living standard: Indian standard of living is inexpensive than other developed countries. Hence, amenities like food, medical treatments, transport, and accommodation are comparatively reasonable.

Quality Treatment: Over the years, India has gained excellence in Orthopaedics and Neurosurgery. Here, the spine surgeons perform hundreds of surgeries annually. Due to this they are well experienced in handling the most complicated cases with ease.

Top Hospitals: Most of the hospitals providing robotic spine surgery in India are NABH and JCI accredited. This assures world-class healthcare facilities under the guidance of top surgeons and dedicated medical staff.
Services for Domestic Patients:
Health Insurance
Pathology services
24*7 Ambulance services
Blood Bank
24-hours of pharmacy
Travel assistance
General and AC Deluxe wards
Luggage room
Bank and ATM facilities
Psychological Counselling
Laundry service for patient/attendant
Parking zone
Wi-fi services
Services for International Patients:
Online Consultation
Medical Opinion
Medical Visa Assistance
Currency Exchange
Affordable accommodation
General and AC Deluxe wards
24-Hour Medical Assistance
Nursing Service
Local Sim card
ATM facility
Language Interpreters
Disclaimer: To be on the safer side be prepared for 5% to 10% variation on the estimated cost depending on your condition. These charges include surgery charges, surgeon's fee, operation theatre charges, anesthesia charges, hospital stay for a specific period and food for the patient.