What is the Hair Transplant Cost in Bangalore?
Are you looking for the cost of a hair transplant in Bangalore? The overall cost is determined by the number of sessions required to get the desired outcomes and the hair transplantation technique used. Let's go ahead with the article and get more information.

The hair transplant cost in Bangalore starts from ₹25,000. The most prevalent technique for calculating hair transplant costs in India is on a per-graft basis. A single graft comprises 1 to 3 follicles.
The cheapest hair transplant in Bangalore, i.e., FUT, costs around ₹25 per graft. This cost might rise to ₹ 40 per graft in high-end clinics. The FUE hair transplant cost in Bangalore starts from ₹30 per graft. This price can increase up to ₹ 45 per graft.
Therefore, the average hair transplant price in Bangalore ranges from ₹25,000 to ₹2,00,000 (excluding GST). This cost may differ from clinic to clinic.
In Bangalore, hair transplantation is done using cutting-edge, creative methods that have a greater success rate. Turkey is second only to India in terms of affordability for healthcare services.
Turkish hair transplant physicians are renowned for offering exceptional care at a cost that is relatively reasonable if you are thinking about getting a hair transplant from a foreign nation. Istanbul outperforms all other Turkish cities in terms of hair transplant surgeons. In Turkey, the treatment is reasonably priced, and the hair transplant hospitals in Istanbul provide excellent care. As a consequence, Turkey is the best country in the world for hair transplant surgery.
Follicular Unit Hair Transplants (FUT) and Follicular Unit Extraction (FUE) are the two most common hair transplant procedures (FUE). Follicular transplantation is used in both techniques, which means follicles are removed from the donor area and implanted into the recipient area.

FUE hair transplant cost in Bangalore
In FUE hair transplant, individual follicles are extracted from the donor area and transplanted to the recipient area one by one. In contrast, a strip of hair follicles is harvested from the donor area and implanted on the balding area in FUT, also known as the strip technique. Because of its great success rate, the strip technique is considered the gold standard in hair transplantation; nonetheless, this treatment leaves a linear scar on the donor region. FUE is preferable for beard transplants as it doesn't leave any scar. Beard transplant cost in Bangalore is approximately Rs. 30,000 depending on the number of grafts required. Body hair transplants can also be done with FUE.
| Number of Grafts | FUE Cost Lowest Rs.30/graft | FUE Cost Highest Rs.45/graft |
| --- | --- | --- |
| 1000 | Rs.30,000 | Rs.45,000 |
| 1500 | Rs.45,000 | Rs.67,500 |
| 2000 | Rs.60,000 | Rs.90,000 |
| 2500 | Rs.75,000 | Rs.1,12,500 |
| 3000 | Rs.90,000 | Rs.1,35,000 |
| 3500 | Rs.1,05,000 | Rs.1,57,500 |
| 4000 | Rs.1,20,000 | Rs.1,80,000 |
FUE hair transplantation has progressed to robotic hair transplantation. The doctor will help the robot in executing the operation in this procedure.
What are the benefits of having a robotic hair transplant in Bangalore?
Hair grafts can be harvested faster using a robotic hair transplant system than with a surgeon.
The robotic hair transplant will not result in any scars or sutures.
Hair regeneration and survival rates are both improved when using robotic hair transplantation.
In a robotic hair transplant, image-guided technology aids in follicle harvesting accuracy.
When compared to human hair transplantation, robotic hair transplantation has a faster recovery period.
Unlike a standard FUE hair transplant, the donor hair taken from the scalp for eyebrows hair transplant is longer, ranging from 3 to 4 millimeters. This is because the curls of the donor area must be assessed. The instrument utilized for extraction is Neo-Graft, which works by employing air pressure and suction. A hole of 0.75-0.80 mm is usually drilled to remove the hair follicle.
FUT hair transplant cost in Bangalore
There are fewer incisions on the scalp, and the FUT hair transplant technique is easy and cost-effective. A single strip can be used to implant thousands of grafts. This technique is excellent for treating big patches of baldness on the scalp. FUT causes less blood loss and discomfort than FUE. Here is the FUT hair transplant in Bangalore price list.
| Number of Grafts | FUT Cost Lowest Rs.25/graft | FUT Cost Highest Rs.40/graft |
| --- | --- | --- |
| 1000 | Rs.25,000 | Rs.40,000 |
| 1500 | Rs.37,500 | Rs.60,500 |
| 2000 | Rs.50,000 | Rs.80,000 |
| 2500 | Rs.62,500 | Rs.1,00,500 |
| 3000 | Rs.75,000 | Rs.1,20,000 |
| 3500 | Rs.87,500 | Rs.1,40,500 |
| 4000 | Rs.1,20,000 | Rs.1,80,000 |
From the above table, you can make out the average hair transplantation cost in Bangalore. For FUE, it ranges from Rs. 30,000 to Rs. 1, 80,000 (excluding GST). Whereas for FUT, the range is from Rs. 25,000 to Rs. 1, 60,000 (excluding GST).
FUT is a procedure that involves removing a strip of skin from the back of your head for a female hair transplant. It has the maximum density of hair.
However, you will have to pay more if you opt to have your hair implantation at a high-end clinic having some of the most experienced hair transplant surgeons, as you are assured of getting the best hair transplant in Bangalore.
Platelet Rich Plasma (PRP) is treatment cost in Bangalore: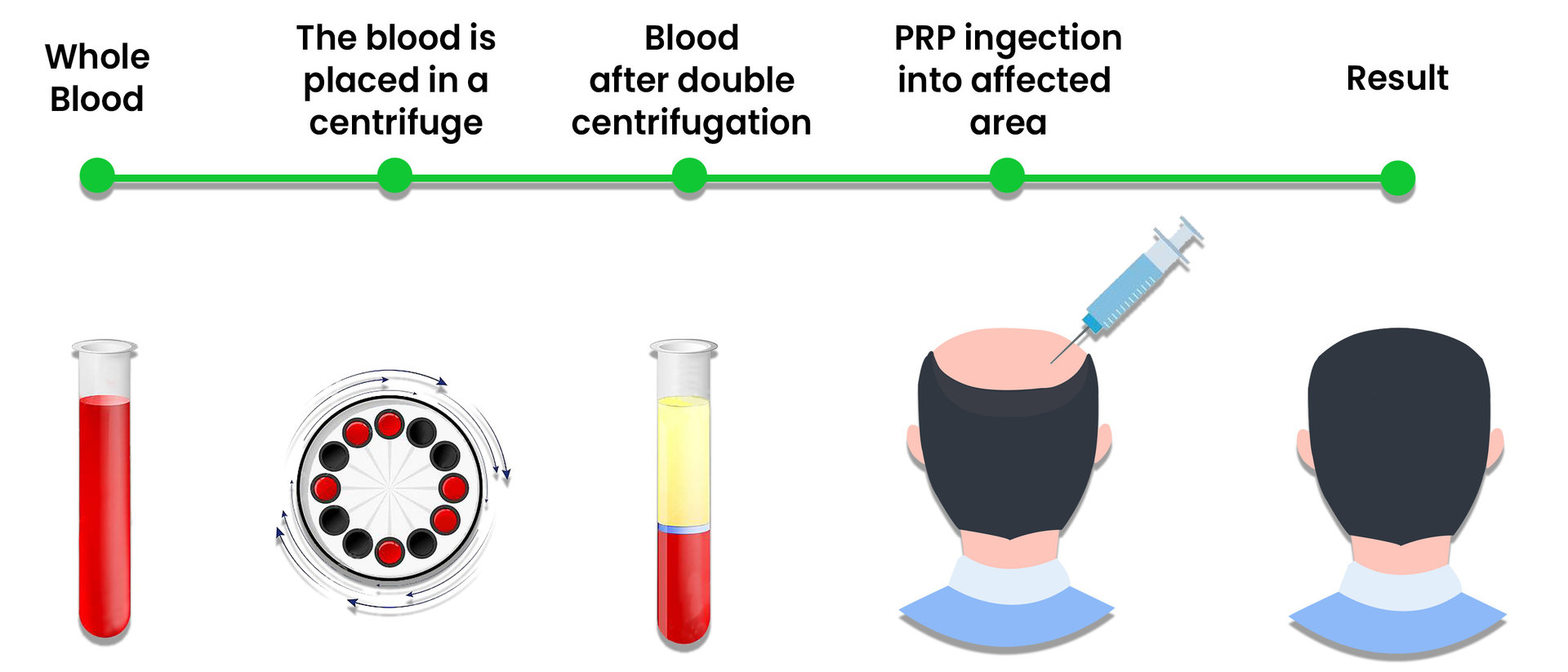 PRP hair treatment a therapy for hair loss in which a person's blood is drawn, processed into the centrifugal machine to separate the rich plasma, poor plasma, and red blood cells, and then is injected into the scalp for re-growth of the hair. PRP normally costs Rs. 4500 ($64.28) to Rs. 13,000 ($185.71) per session.
The total cost of PRP treatment in Bangalore ranges from 20,000 to 1,50,000 rupees because the total cost is determined by the number of sessions required.
Hair transplant costs in Bangalore, India, and throughout the World
If you're thinking about travelling to Bangalore for a hair transplant consultation, keep in mind how much less expensive this sort of cosmetic surgery may be in Bangalore than in other areas of the world.
The typical cost of hair transplant surgery in Bangalore starts at RS.45,000 (685 USD) and rises to an amazing minimum cost of $1550 in the United States and European countries. You may save 70-75 per cent operation by having it done in Bangalore, India. With many skilled surgeons working around Bangalore, rising medical tourism is rising each year for these operations. Hair transplant surgery is becoming more popular, and with the cost reductions available in Bangalore, India, FUT and advanced hair transplant FUE surgery are also becoming more popular!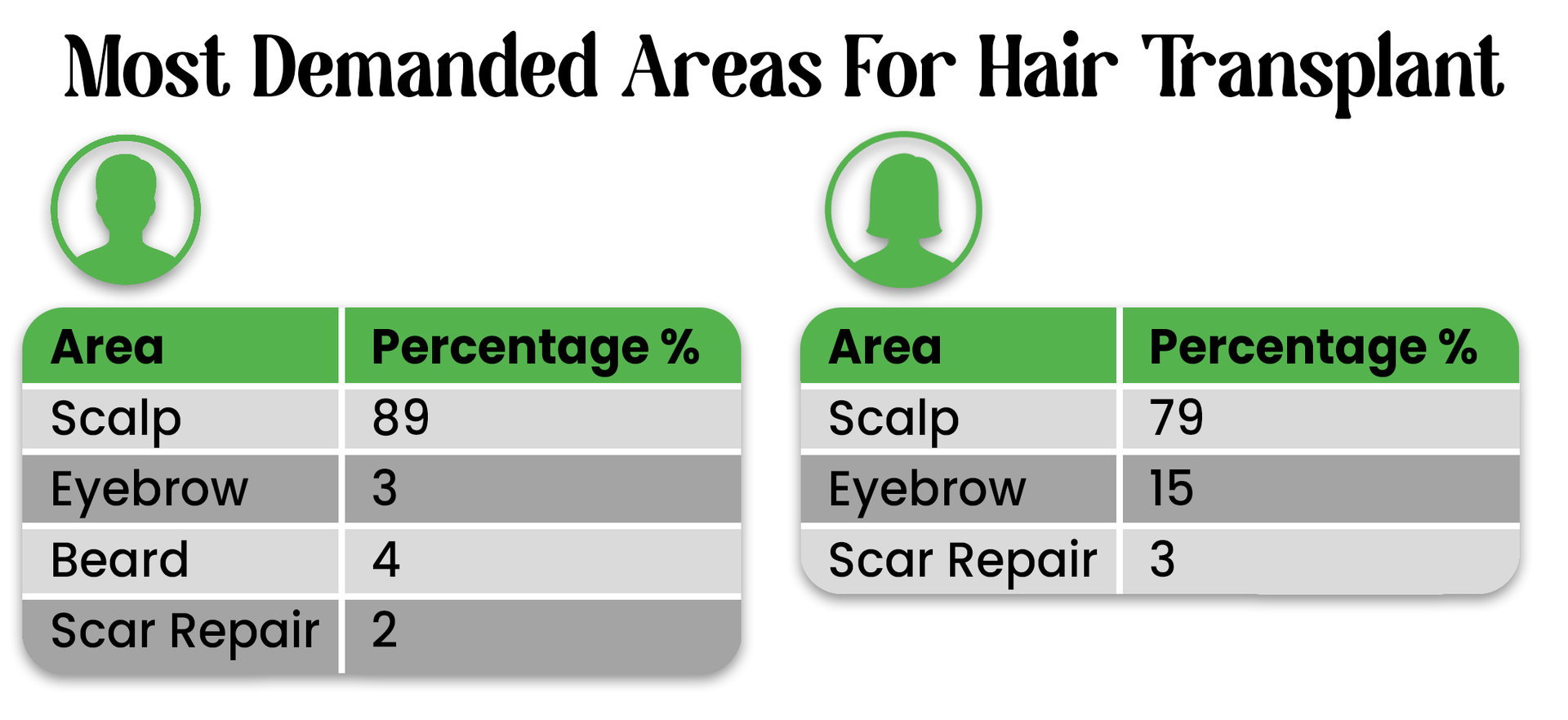 The typical cost of a hair transplant in UK ranges from £1,000 to £30,000. Cost is an important consideration because costs are determined by several factors, including the number of grafts removed and implanted, the amount of time required, and the surgeon doing the procedure.
Hair Transplant cost in Turkey can range from $2,500 to $7,500 including accommodation and transportation expenses depending on the type of surgery needed, the clinic chosen and the surgeon appointed.
With FUE and FUT techniques, you may get the best hair transplant in London. The average cost of a hair transplant in London is £5,000. It cost £2-£5 for each hair transplant.
If you've chosen to have a hair transplant and are simply waiting for the funds to come together, your wait is finally over. Bajaj Finance offers loans for hair transplants in India.
Key elements that might affect the cost of hair transplant in Bangalore
Hair Transplant Density: Most hair transplants produce 35-40 grafts per cm square. The number of transplants supplied will determine how bald a patient is when they arrive for surgery.
Total number of grafts needed is: Depending on which side of the region needs grafts, the operation may be paid on a per-graft basis.
Procedure: Depending on whether you want to inject many hair follicles per graft or employ one of two surgical approaches, you'll need to use various techniques.
Physician Qualifications: For hair transplant surgery, the operating doctor should be a competent plastic surgeon with several years of expertise in the field. In addition to a doctor's expertise, the quality of their findings is also taken into account. When a doctor is highly regarded and in great demand by many tourists and locals, they may typically charge a premium fee for their services. A hair transplant surgeon in Bangalore can charge a greater fee if they have conducted outstanding work and referenced many good and natural-looking procedures.
FREQUENTLY ASKED QUESTIONS
1. Is it true that having a smaller donor area increases the cost of my hair transplant?
Finding the right donor region might be difficult if the scalp lacks enough hair transplants. Hair follicles from other body regions, such as the beard, chest, or pubic areas, may be removed if there aren't enough donor sites. Your hair transplant therapy cost may be slightly more if you use the body hair transplantation technique.
2. Is there an EMI option for hair transplants in Banglore?
EMI finance for hair transplant operations is available in Banglore. It might be a cost-effective method to pay for your hair transplant without breaking the bank.
3. Can you have a hair transplant at any age?
Individuals above 25 can have FUE hair transplants, and there is no upper age restriction for receiving a transplant. The transplant can proceed as long as the donor area is in good condition and healthy hair follicles can be removed.
4. Is it unpleasant to have a hair transplant?
Because it's such a sensitive operation, it takes a long time and effort, and the results might be severe. On the other hand, the actual FUE process should be painless because most surgeons use a local anesthetic to numb the scalp. It may be a little painful at first, but there is no discomfort after the region is completely numb.
5. What are the problems that might occur after a hair transplant?
There are two sorts of issues: one that happens soon after therapy and the other, which is the risk of bad consequences. After a hair transplant, our skin gets sensitive and inflamed. Infections at the treatment sites are common. Complications or side effects of hair transplant include bleeding, bruising around the eyes, crust formation on the implanted scalp region, numbness or lack of feeling in the treated area, inflammation, and unnaturally-looking hair tufts. A tiny number of people experience shock loss or the sudden but temporary loss of transplanted hairs.