What is the Spine Surgery Cost in India?
Find the cost of spine surgery in India and compare cost in the different cities of India and with other countries as well. Here, you will get the cost of different types of spine surgeries
The spine surgery cost in India is approximately around ₹400,000-₹600,000 ($6000-$8400). Many international patients fly down to India especially for Scoliosis surgery which costs around $11,000 (₹789,090). And also, Disc Replacement Surgery, which is around $6,800 (₹487,801). People come to India due to the high success rate and the affordable cost. No wonder so many international patients prefer India for spinal issues.
Cost of Spine Surgery in India :
| City | Cost |
| --- | --- |
| New Delhi | ₹2,60,000 - ₹4,20,000 |
| Mumbai | ₹2,75,000 - ₹4,25,000 |
| Chennai | ₹2,85,000 - ₹4,40,000 |
| Bangalore | ₹2,90,000 - ₹4,50,000 |
| Hyderabad | ₹2,95,000 - ₹4,65,000 |
The above table shows the cost of spine surgery in the main metro cities of India.
Following table shows the cost of different types of Spine Surgery:
TYPE OF SURGERY
APPROX COST
STAY IN HOSPITAL
STAY IN INDIA
Cervical Spine Surgery
$7,500
(₹538,016)
5 days
15 days
Kyphoplasty
$5,700
(₹408,892)
1 days
6 days
Scoliosis
$11,000
(₹789,090)
6 days
27 days
Discectomy
$5,800
(₹416,066)
2 days
12 days
Herniated Disc Surgery
$4,000
(2,82,900)
7-10 days
20 days
Spinal Fusion Surgery
$5,000
(₹3,57,715)
4 days
12 days
Microdiscectomy (Minimally Invasive Spine Surgery)
$5,400
(₹387,372)
3 days
11 days
Spine Lumbar Disc Replacement
$5,500
(₹3,91,000)
4 days
12 days
Comparison with other countries:
| Type of Spine Surgery | India | USA | UK |
| --- | --- | --- | --- |
| Discectomy | $3,600 | $30,000 | $34,000 |
| Spine Fusion | $6,000 | $60,000 | $45,000 |
| Cervical Spine Surgery | $5,500 | $58,000 | $48,000 |
| Vertebroplasty | $4,200 | $40,000 | $32,000 |
| Spinal Disc Replacement | $7,500 | $55,000 | $44,000 |
Pre - spine surgery cost in India:
X-ray: An X-rays for the spine costs around ₹1020 and is required for vertebrates and joints a clear picture of the problem for the same.

Computed tomography (CT/CAT scan): CT or CAT scans for the spine cost about ₹1,200 to ₹5,000. They are used to get detailed images of the spinal canal and surrounding structures.

Magnetic resonance imaging (MRI): An MRI for the spine can be about ₹3,000 to ₹7,000. It produces 3-D images of the spinal cord and nerve roots, as well as the discs themselves.

Electromyography or nerve conduction studies (EMG/NCS): An Electromyography or NCS costs about ₹1,000 to ₹4,500. It is used to measure electrical impulses along nerves and muscles.

Myelogram: This test uses contrast dye into the spinal fluid space (cerebrospinal fluid) to outline the nerves and detect pathology of the spinal cord. A myelography can cost from ₹2,000 TO ₹3,000.
Cost of Spine surgery in India (by type):
A spine is a very big part of the human body and there are several sub-parts of the spine. Hence there are different types of spine surgeries to treat the sub-parts of the spine.
1. Cervical Spine Surgery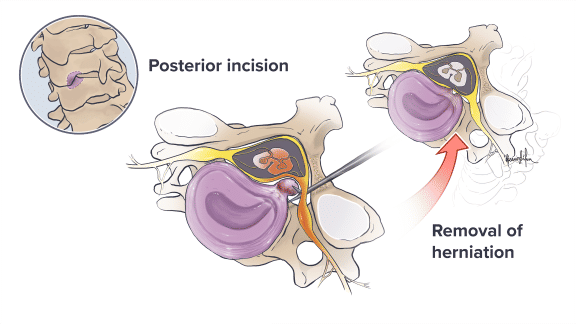 Cervical spine surgery cost in India is $7,500 (₹5,38,016). It is needed once there's an irregularity within the neck sort of a fracture or a deteriorating disc or injury that causes compression (squeeze) within the spine.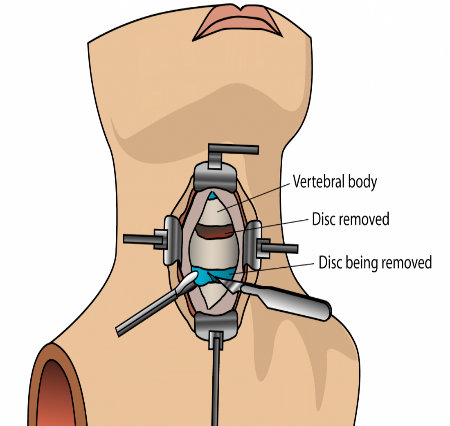 The damaged disc will be removed and bone graft will be inserted which acts as a bridge between two vertebrae. This way spinal fusion will happen and will form one solid piece of bone. Rods, metals, and screws will be used to fix the bone graft and vertebrates.
2. Lumbar Spine Surgery: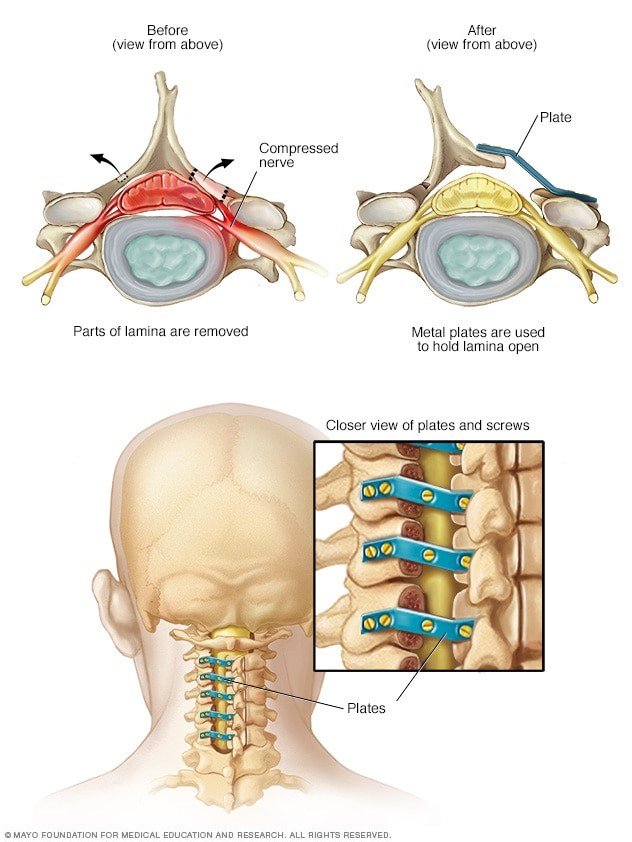 Lumbar spine surgery is suggested once non-surgical treatments haven't helped. In India, the cost of lumbar spine surgery is about $7000 (₹4,97,500). The surgery aims to reduce constant pain and symptom within the legs caused by pressure on the nerves within the spine.
3. Microdiscectomy (Minimally invasive spine surgery):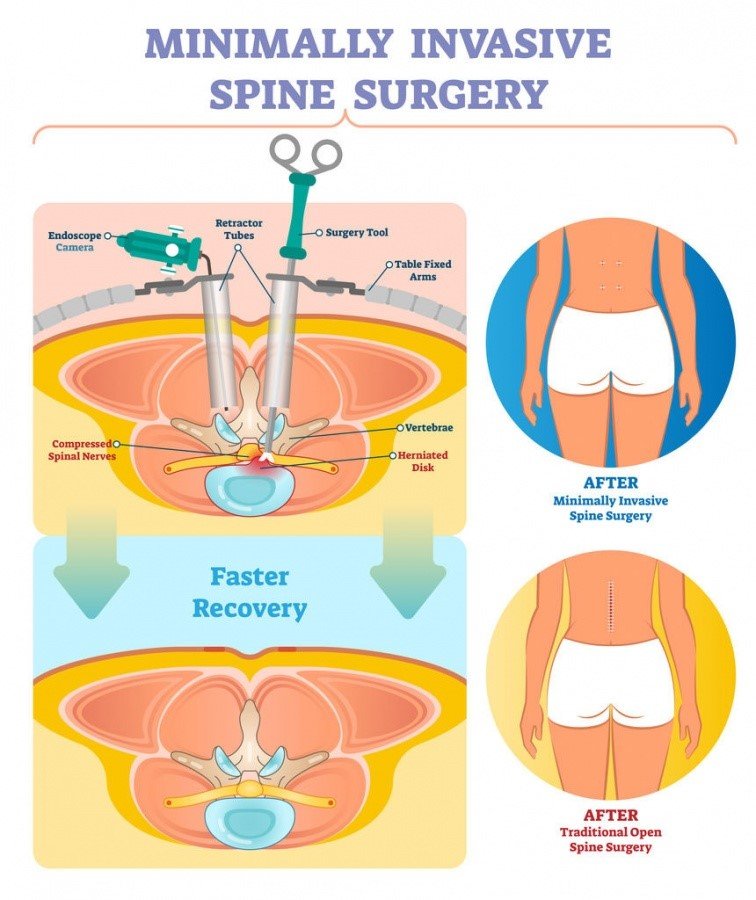 The cost of Minimally invasive spine surgery or also known as Microdiscectomy in India is around $5,400 (₹3,87,372). This is the most advanced way of conducting surgery which needs extensive training and experience and luckily India has such highly experienced surgeons. During this surgery, smaller incisions are made than normal surgery. This doesn't disturb nearby muscles and tissues. Furthermore, post recovery time is less.
4. Transforaminal body part interbody fusion (TLIF):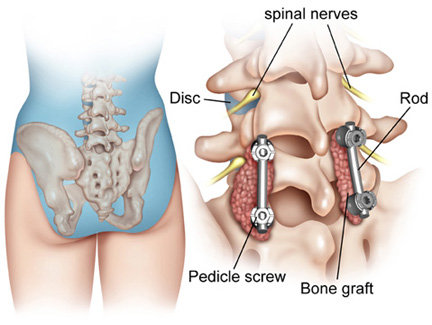 The cost of Transforaminal body part interbody fusion (TLIF) is around $5,000-$6,500. (₹3,53,900 to ₹4,60,000). This surgical operation involves removing a disc from between 2 vertebrae and fusing the vertebrae together. Here you have an option of undergoing the procedure through a minimally invasive approach. Though it may fall on the costlier side compared to other common surgeries.

5. Laminectomy surgery: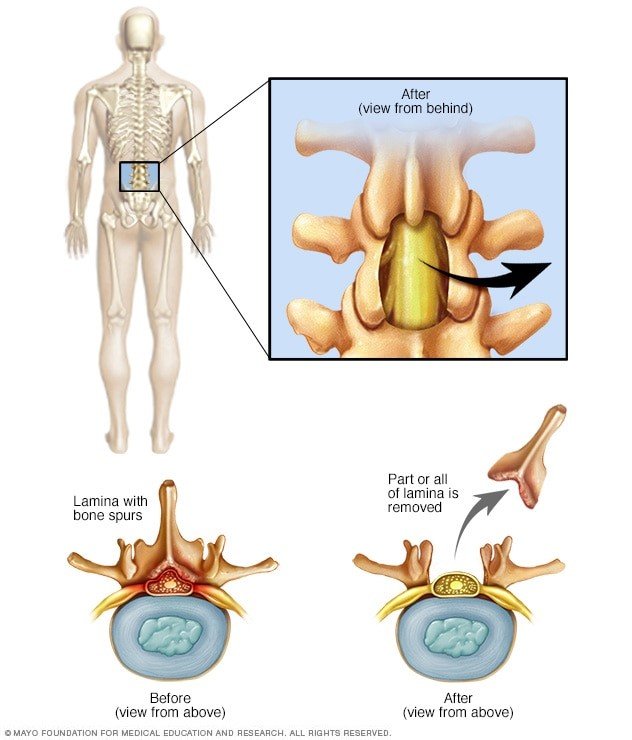 A cervical laminectomy might cost $5000 (₹3,53,900). While the cost of a laminectomy Lumbar Spine surgery might range around $4500-$5200 (3,18,500 to ₹3,68,000). A laminectomy is a process through which the vertebral bone also known as lamina is removed. It is a major spine surgery that might lead to post-laminectomy i.e. chronic back pain after surgery. Generally, this surgery is undertaken to relieve the pressure on the nerve that emerges from the spinal cord or the spinal cord itself.
6. Kyphoplasty: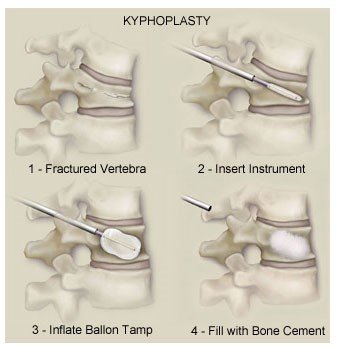 Kyphosis surgery cost in India is $5,700 (₹4,08,892). This is a surgery that expands or stabilizes the compression fracture (collapse of a vertebra of the spine). During Kyphoplasty, a certain type of cement is injected into your vertebrae. For conducting this complicated surgery with ease, a balloon-like device is inserted with the intention to create space for the treatment(balloon vertebroplasty).
7. Percutaneous laser disc decompression (PLDD):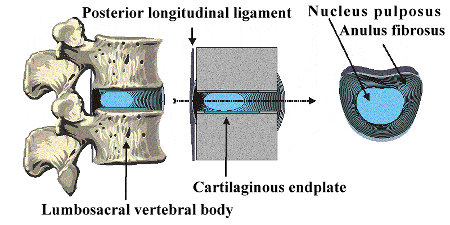 The percutaneous laser discectomy is achieved by passing a side firing laser probe into specific regions of a lumbar or cervical disc under X-Ray control. The optical maser energy is then directed at the degenerate tissues to vaporise the unwanted disc material, cut back inflammation within the disc and to scale back pressure upon nerves passing over the disc protrusion.
8. Scoliosis: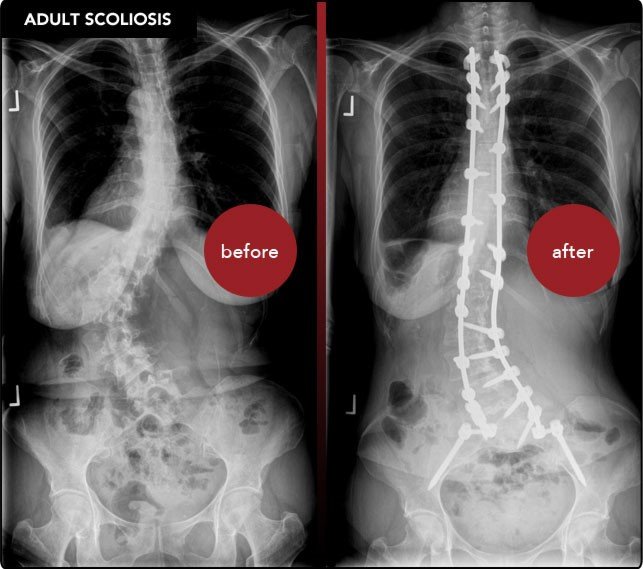 Scoliosis surgery cost in India is $11,000 (₹7,89,090). This surgery is done to realign and merge together the curved vertebrate so that it heals into one single bone.
9. Discectomy: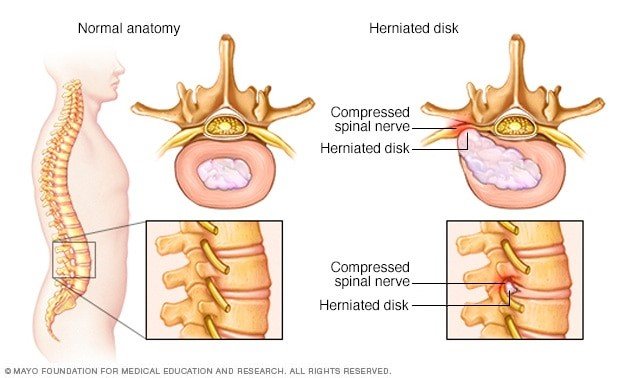 The discectomy cost in India is $4,500 (₹3,20,000) to $6,500 (₹4,63,400). It is a procedure to get rid of a little of the disc (cartilage between 2 use) from the spine between every vertebra. The slipped disc is that the half that gets affected the foremost and becomes the common reason for spine surgery. In this style of spine surgery, the slipped disc is removed and reduces the pressure on our nerves.
10. Spine fusion: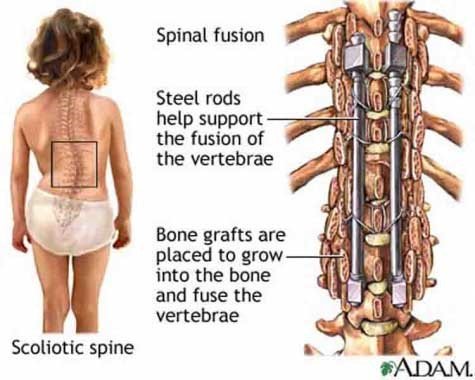 The spinal fusion surgery cost in India is $5,000-$6,000 (₹3,56,900 to ₹4,30,000). It is the most commonly performed the procedure to relieve the pain and pressure on the spinal cord that results the disc (cartilage between two vertebrae) which causes degenerative disc disease. Spine fusion additionally changes the conventional motion of spine and facilitate in functioning of the body. As it could be a vital surgery therefore the spine surgery value in Bharat is a smaller amount as compare to the other country.
11. Spinal disc replacement: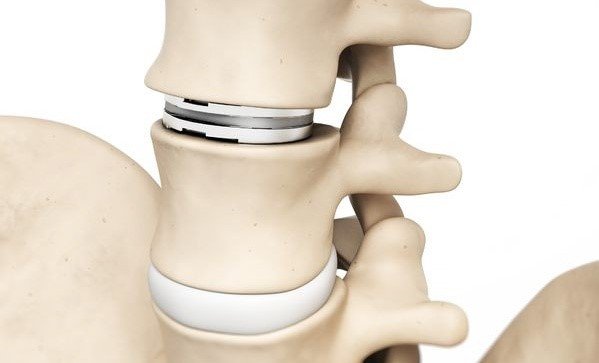 The cost of spine disc replacement in India varies from $5,500(₹3,91,000) and can go up to $9500(₹6,75,300) as there are many different types that can be used depending on the problem you have.
The Disc Nucleus Replacement is also known as minimal invasive disc replacement might cost around $5,500. While the Total Disc Replacement cost in India might go up to $7,500(₹5,33,200). Similarly, the cost also varies depending upon the site of replacement. As the cost of Spine Lumbar Disc Replacement in India is $6,800(₹4,87,900). While the Cervical Spine replacement might cost up to $9500(₹6,75,300).
It is a new advancement in spine surgery that is not widely used by many surgeons as it needs special training. Spine disc replacement is done to treat specific types of back pain in order to avoid the problems associated with spine fusion surgery.
12. Endoscopic spine surgery: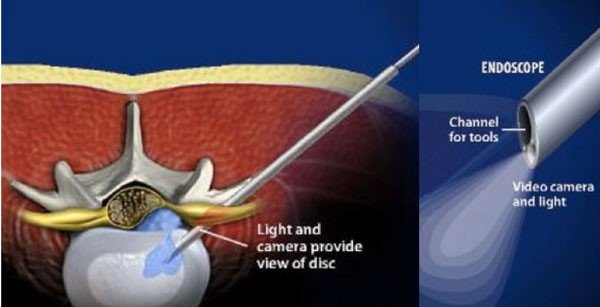 It is an operation on the lumbar spine done using a surgical endoscope and microsurgical techniques. Usually, this type of surgery is performed by orthopedic surgeons and neurosurgeons who are experts in this field.
Factors determining the Spine Surgery Cost in India
Hospitals: The cost may vary from hospital to hospital that you choose for the treatment. In India, you may choose between government hospitals and private hospitals. Obviously, the cost at private hospitals will be more as compared to a government hospital. Getting treatment from the government hospital might be slow as they have a large footfall of patients. If we talk about the private hospital, they're the best spine surgery hospitals in India. Private hospitals have a bigger brand name. And a brand value will increase the trust factor and will give the best treatment with an increase in the cost for the surgery.

Technology Used: If the latest technology is used the price of the surgery will increase proportionately. Since the doctors are trained to use the latest technology is limited this adds to the cost of spine surgery.

Type of surgery: The type of surgery and the equipment used will determine the cost of surgery. Robotic and laparoscopic surgery will be costlier than normal surgery but then the benefits will also be more.

Fee of the surgeon: The fee structure depends upon the surgeon, his specialization, and the city. A well-reputed will have high charges for the surgery than a surgeon with relatively less reputation. If a surgeon is operating using advanced technologies then he may charge high as he has the advanced technologies. A fee of a surgeon is high in the metro cities. The surgeons in Mumbai, Bangalore, Delhi, Chennai, Hyderabad are well experienced and can provide the best advice.

Patient's pre/post-surgery condition: You will require several pre/post-surgery test or diagnostic reports (x-ray, MRI, Scan), and all this will require you to shell out cash. Also, the cost might increase if you need to be kept under observation before/after the surgery due to some complications.

Room type (general/private/single bed) selected by the patient: If the room selected by you is of general category the cost will be less as compared to the cost of private or single occupancy room.

Accreditation: If the room selected by you is of general category the cost will be less as compared to the cost of private or single occupancy room.

Miscellaneous: Apart from the package selected you might need to stay for a longer period of time before/after surgery so make sure to include that cost while planning the budget.
Wondering why India is a preferred destination for Spine Surgery?
Here's why:
The main attraction for foreigners is the quality of treatment and the services provided.
India is at par with other developed countries when it comes to offering advanced medical treatment.
India does not have many rules and regulations for medical tourists however you can get all the required details from different medical tourism companies in India.
Moreover, there is English speaking workforce which makes communication easier.
Indian Spinal Surgeons have expertise in handling complex surgeries.
Foreigners not only get treated for spine-related issues but also get physiotherapy complementary.
The best part is, the cost of spine surgery in India is less than in developed countries by 40-60%.
The reasons for variations in costs between India and other developed countries are:
Currency: The Indian currency is lower than the $, pounds, euro, Yen, etc. So obviously everything is affordable here. Your stay, medical treatment or consultation, everything will cost you less than other countries. Also, bigger the brand name, higher will be the cost. You see brand value will increase the trust factor but on the other hand will make the surgery costly.
Standard of living: You see the standard of living is low in India than the western countries like USA, China, etc. So, the prices of facilities be it accommodation, food, medicine, etc. is economical.
Doctor: The neurologist in India charge less as compared to doctors in the other developed countries. This is one of the major reasons for the affordable price in India. The charges of doctor could vary in line with their quality, expertise and therefore the hospitals wherever they follow.
Hospitals: There are many hospitals which provide spine surgery in India and there is competition amongst themselves which might lead to lower cost as the hospitals in a bid to retain the patients might offer subsidized packages.
Frequently Asked Questions
What is the Spinal Disc?
The spine's vertebral disk is an interesting and unique structure. There are three main roles of the disks throughout the spine:

They serve as shock absorbers in the spine, located between each bony vertebra.
They serve as rigid ligaments that tie together the vertebrae of the spine.
They are cartilaginous joints that cause the spine to move slightly.
The spinal column has a minimum of twenty-three vertebral disks.


What is a Herniated Disc?
A disk is the shock absorber for neighboring vertebras. If it deteriorates it can be burst, crack, break, or herniate, and it is pushed on a spinal cord or on its nerve roots.

What is Degenerative Disc Disease(DDD)?
Degenerative disc disease is basically disk arthritis. The disk is used as a "cushion" between the spine bones. Stress and strain disks can become arthritic and "wear out" with age. These disks are considered degenerative in this case. The first line of treatment is often conservative, including anti-inflammatory drugs, physical therapy, and instruction on how to reinforce and strengthen the spine. Patients learn how to prevent large amounts of stress from being put on the back and how to properly lift to secure the back.

What is Lumbar Instability?
True lumbar instability occurs when the spine's supporting ligaments, disks and joints are damaged to the point where the bones can not be held together any longer. They can pinch nerves as the vertebrae move out of alignment and cause pain and weakness in the legs. The abnormal movement is microscopic and can be measured on standing x-rays bending.

What is Spinal Stenosis?
Spinal stenosis is a narrowing of the spaces within the spine that can put pressure on the nerves traveling through the spine. Spinal stenosis is most frequently found in the lower back and neck.