List of Immunotherapy hospitals in India - 2020
In this page, we have listed top hospitals for cancer treatments and immunotherapy in India.
1. S.L. Raheja Hospital, Mahim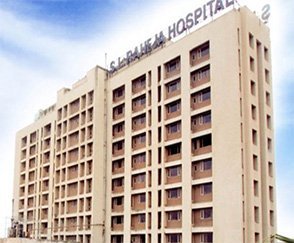 Established year: 1981
S.L Raheja Hospital by Fortis Healthcare company is a leading healthcare service provider in India. It has high success rates in the field of Immunotherapy.
The hospital has a huge team of doctors that are specialists in cancer treatments.
Moreover, they have very advanced equipment which helps in the usage of modern techniques.
They have a vision of saving and enriching lives. They are recognized as one of the best medical service facilitators in the country.
It is an NABH accredited hospital that has 154 beds and offers tertiary care.
Also, it is one of the major hospital in the field of international healthcare services.
It offers world class services and facilities in various fields like oncology, orthopedics, neurosciences, diabetes, diabetic foot surgery and minimal access surgeries.
S.L. Raheja is known for its expertise in the fields of oncology and diabetes treatment.
It has 8 specialists in the field of Onco medicines and 19 Onco surgery experts.
It is one of the known hospital for Immunotherapy in India where you are assured comprehensive treatment.
Address: S.L. Raheja Hospital(A Fortis Associate), Raheja Rugnalaya Marg, Mahim (W), Mumbai, Maharashtra - 400016
2. Fortis Hospital, Mumbai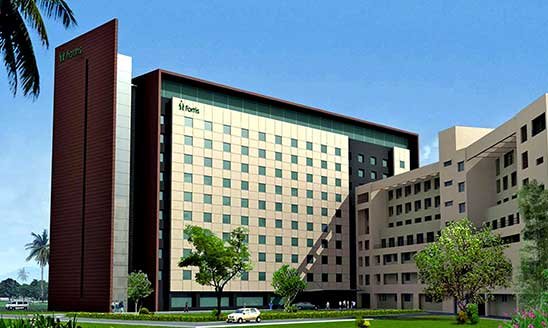 Established year: 1996
Fortis hospital, Mumbai, is a JCI accredited tertiary care hospital that has 300 beds offering wide range of diagnostic and treatment services.

The hospital has been accredited by multiple authorities:
JCI accreditation for five times
Best hospital in Cardiology in 2018
NABH accreditation for the quality standards across India
First NABH accredited Blood Bank in India
3 times NABL accredited Pathology Lab
It specializes in Urology, Nephrology, Cardiology and Cardiac Surgery, Digestive Care, Oncology, Neurosciences, Emergency Care and Critical Care, Maternity Care and other clinical services.
They offer one of the best cancer treatment with the best success rate, be it surgery, radiation, chemotherapy or immunotherapy in India.
Address: Mulund Goregaon Link Road, Mulund-West, Mumbai, Maharashtra 400078
3. Nanavati Hospital, Mumbai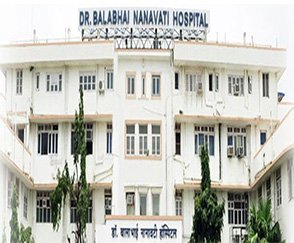 Established year: 1950
Nanavati Hospital is one of the best Immunotherapy hospital in Mumbai. It was founded by Dr. Balabhai Nanavati and inaugurated by the former Prime Minister, Pandit Jawaharlal Nehru.
This hospital will make sure that you don't regret your decision. It will prove to be your best partner in the bad time.
This NABH accredited, 350 bedded healthcare housing 55 speciality departments, has over 355 consultants, 100 resident doctors and 475 nursing staff.
The department of medical oncology offers various treatments like chemotherapy, Immunotherapy, hormonal therapy, targeted therapy and palliative care.
With an aim to achieve excellence in delivering quality care, Nanavati Super Speciality Hospital provides health services to all sections of the society.
Address: Dr. Balabhai Nanavati Hospital, S.V. Road, Vile Parle (West), Mumbai 400 056
4. Medanta The Medicity, Gurgaon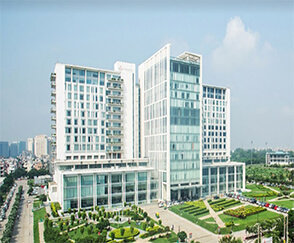 Established year: 2009
Medanta - The Medicity, is one of the top hospital in India. It is widely known for its Immunotherapy hospital in Delhi.
It has 1600+ beds and houses facilities for over 22+ specialties.
Each floor at Medanta is dedicated to each specialisation so that they function as independent hospital providing more comfort to the patients.
Their cancer institute was established in 2010 which comprises of departments such as Medical and Haemato Oncology, Radiation Oncology and Surgical Oncology.
The highly experienced and trained oncologists work in coordination to give the best results for immunotherapy.
Address: Medanta The Medicity,CH Baktawar Singh Road, Sector 38, Gurugram, Haryana 122001
5. Dharamshila Narayana Superspeciality Hospital, Delhi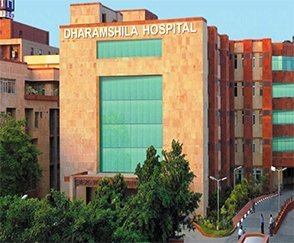 Established year: 1994
Dharamshila Hospital and Research Centre (DHRC) along with Narayana Health has collaborated to form Dharamshila Narayana Superspeciality Hospital.
It is best known for its immunotherapy in New Delhi. Also, it takes pride in being the only cancer hospital in Delhi with Third Generation Radiation Technology and is equipped with high-class cancer treatment facilities.
Under medical oncology, they offer chemotherapy, hormonal, immunotherapy and targeted therapy.
This hospital is India's first cancer hospital that offers world class medical infrastructure and comprehensive medical care.
It also offers various specialities like cardiology, orthopaedics, gastroenterology, neurology and urology.
Moreover, it is the first hospital that is accredited by NBE (National Board of Examination) for DNB (Diplomate National Board). Also, their laboratory services are accredited by NABL
They have compassionate consultants who will provide the best treatment to you and will fulfill all your medical needs. Other than this, they have the availability blood bank, pharmacy and emergency 24*7, which is one of the prominent feature of Dharamshila.
The Dharamshila Narayana Hospital have 7 state – of – the – art operation theatres and are equipped with the most advanced technology to deal with critical and complex operative procedures.
Address: Dharamshila Narayana Superspeciality Hospital, Vasundhara Enclave, Near New Ashok Nagar Metro Station Dallupura, New Delhi, Delhi – 110096
6. Mazumdar Shaw Cancer Centre, Bangalore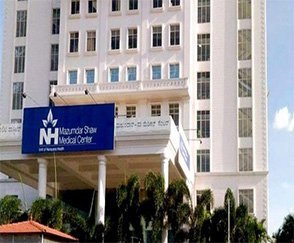 Established year: 2000
Mazumdar Shaw Cancer Centre, a NABH and NABL accredited centre, is one of the largest cancer centre in Asia. It is one of the pioneer hospitals to start immunotherapy in India.

With a huge team of highly qualified doctors , it is one of the top Immunotherapy Hospital in Bangalore.
It is a multispecialty hospital with state of art infrastructure and facilities which is on par with the best in the world.
They focus on your well-being and take every possible step to make you feel better. It is a multi - speciality hospital that offers cancer care, neurology, urology, paediatrics, neurosurgery, gastroenterology, gynecology, nephrology and other clinical services.
It has India's one of the largest bone marrow transplant units and immunotherapy.
Their technologies is up to date which makes this hospital a great choice for you.
They offer the most advanced technology in order to provide efficient services like radiology and imaging, chemotherapy, immunotherapy, radiation oncology, nuclear medicine, endoscopy, colonoscopy, uro dynamics, etc.
Address: 258/A, Bommasandra Industrial Area, Hosur Road, Anekal Taluk Bangalore, Karnataka – 560099
7. Jaslok Hospital, Mumbai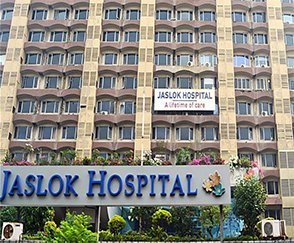 Established year: 1973
Jaslok hospital, inaugurated by Indira Gandhi in 1973, is one of the oldest tertiary care and multi – speciality hospital.It is one of the most famous healthcare providers in the country.
This private hospital consists of 364 beds out of which 75 beds are ICU beds. As of date, 36 beds are IS (Indigent section) and 36 WS (Weaker section) beds. Here, the number of consultants available are 265 of which 140 are resident doctors.
The hospital has a great panel of oncologists who are well-versed in using modern technologies like immunotherapy in India.
Very famous oncologist in India, Dr. Suresh Advani, is a part of this hospital.
Moreover, Jaslok hospital has a different department for international patients where they pay special attention to their needs.
The specialities and services available at Jaslok hospital are Imaging and Interventional radiology department with conventional radiology, MRI, CT scan, mammography, dermatology, oncology, PET scan, Ophtamology, neurology, Immunology, nephrology, E.N.T. department equipped with ICU, PICU and NICU and other clinical services.
Address: Jaslok Hospital, 15, Dr. Deshmukh Marg, Pedder Road, IT Colony, Tardeo, Mumbai, Maharashtra 400026
8. Tata Memorial Hospital, Mumbai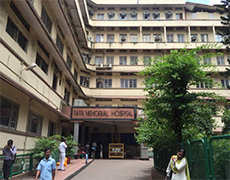 Established year: 1941
Tata Memorial Hospital is one of the oldest cancer hospital in the world. For more than 78 years, it has been providing exceptional patient care, high quality training and new ideas in cancer research.
This hospital consists of 600 beds, 37 ICU beds and 25 operation theatres.
The first bone marrow transplant was performed here by the world acclaimed oncologist, Dr. Suresh Advani.
Under medical oncology, Tata offers chemotherapy, targeted therapy, immunotherapy, hormonal therapy and stem cell transplantation.
Being a government hospital, the cost of immunotherapy in India is very reasonable.
Address: Tata Memorial Hospital, Dr. E Borges Road, Parel, Mumbai - 400 012
9. Indraprastha Apollo Hospital, Delhi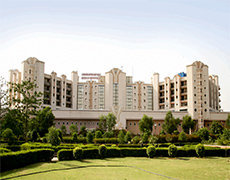 Established year: 1996
Indraprastha Apollo Hospital has marked its excellence by being the first hospital to be internationally accredited by JCI (Joint Commission International) continuously for the fourth time.
It is a multi – speciality tertiary care hospital that consist of over 700 beds that has a capacity of expanding to 1000 beds.
Indraprastha Apollo Hospital, Delhi has been ranked 4thfor best private hospital in India for Paediatrics.
This hospital has successfully performed a Split Liver Transplant in two adults which is first in Delhi and second in India.
They are a super speciality hospital that offers services such as cancer care, bariatric surgery, cardiology, neurology, robotic surgery, critical care, pain clinic, etc.
This hospital keeps itself updated with the latest development in medical treatment like offering immunotherapy in India.
Address: Indraprastha Apollo Hospital, Sarita Vihar, Delhi Mathura Road, New Delhi – 110076
10. Rajiv Gandhi Cancer Institute and Research Centre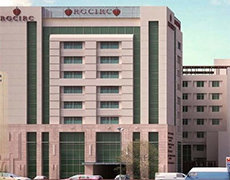 Established year: 1996
Rajiv Gandhi Cancer Institute and Research Centre, a NABH and NABL accredited hospital, is an exclusive cancer centre that offers cutting edge technology.
It is a non – profit hospital that was started in 1996.
It also holds ISO 9001 and ISO 14001 certifications. This institute offers specialised services in medical, surgical and radiation oncology.
With a capacity of 300 beds, Rajiv Gandhi Cancer Institute and Research Centre is one of the largest tertiary cancer care in Asia. Their outpatient services are spread over three floors having 57 consultant rooms.
This hospital has 8 state – of – the – art operation theatres that have three stage air filtration and gas scavenging systems and two operation theatres for day care. The institute has 11 bedded medical ICU and 27 bedded surgical ICU.
Being a non – profit hospital, it is one of the most visited medical destination for immunotherapy in India.
Address: Rajiv Gandhi Cancer Institute and Research Centre, Sir Chotu Ram Marg, Sector – 5, Rohini Institutional Area, Rohini, New Delhi, Delhi – 110085
11. Apollo hospital, Chennai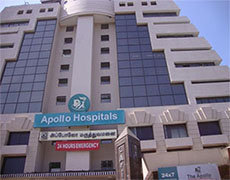 Established year: 1983
Apollo hospital, Chennai is a part of the Apollo Group that was established in 1983. It has over 60 departments that are headed by internationally trained medical experts and supported by dedicated patient care service.
They have state – of – the – art facilities for various health issues. Its centres of excellence include heart care, orthopaedics, cancer care, gastroenterology, transplants, neurology, spine surgery, nephrology and urology.
It is the only hospital in India that offers proton therapy. Furthermore, it is one of the most preferred destination for getting immunotherapy in India.
Address: Apollo hospital, 21, Greams Lane, Off Greams Road, Chennai – 600 006
12. Fortis Malar Hospital, Chennai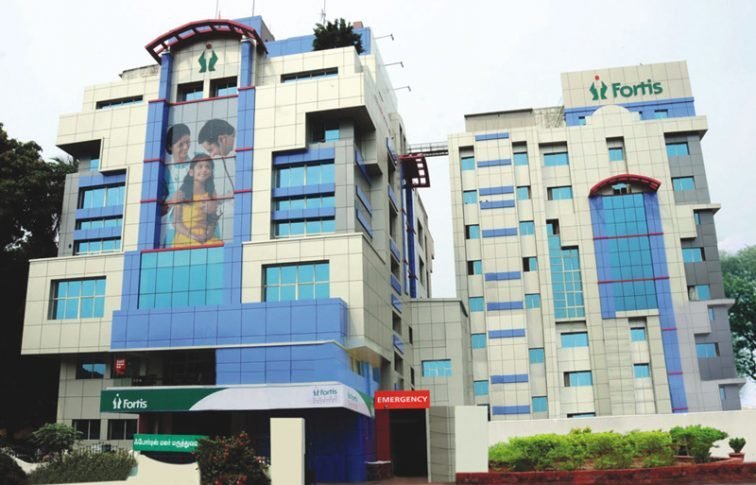 Established year: 1992
Fortis Malar Hospital, established in 1992, was formerly known as Malar Hospital. It is a 180 bed multi – speciality tertiary care hospital that has more than 160 consultants and can accommodate over 11,000 in – patients annually.
This hospital offers complete medical care in over 40 specialities such as cardiology, neurology, nephrology, neurosurgery, orthopaedics, urology, oncology, gastroenterology, diabetes, etc.
It also equipped with cutting edge medical technology.
The services offered under medical oncology are:
Systematic and regional chemo
Immunotherapy
Hormonal therapy
Targeted therapy
Pain management
Address: Fortis Malar Hospital, No.52, 1st Main Road, Gandhi Nagar, Adyar, Chennai, Tamil Nadu 600020
13. Max Super Speciality Hospital, Delhi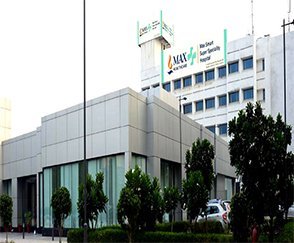 Established year: 2006
Max Super Speciality, a JCI accredited hospital, is a unit of DEVKI Devi foundation that offers 500+ bed facility.
In this Hospital, treatments such as cardiology, oncology/cancer care (medical, surgical and radiation therapy), bone marrow transplant, neurology, liver transplant, nephrology, urology, kidney transplant, aesthetics and reconstructive surgery and other ancillary services.
It is known to provide thorough, consistent and incorporated world-class social healthcare services. The organization has high standards of treating its patients.
At Max, they understand that getting treatment outside the native place is difficult. So they, try their level best to send you home as soon as possible. Max hospital even provides the service of Air Ambulance for foreign patients.
The experts here, have treated over 34+ lakh patients. This hospital has state – of – the – art 1.5 Tesla MRI machine and a 64 Slice CT Angiography.
Moreover, the success rate of this hospital is quite high making it one of the most visited hospitals especially for Immunotherapy in India.
Address: 1 & 2, Press Enclave Marg Saket District Centre, Saket Institutional Area, Saket, New Delhi, Delhi 110017
14. AIIMS, Delhi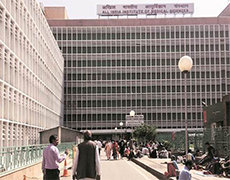 Established year: 1956
AIIMS has a separate institute for cancer treatment called Institute Rotary Cancer Hospital (Dr. B.R.A. Institute Rotary Cancer Hospital) which was started in 1983. Currently, it is a 200 bedded, 7 floors building.
It is one of the few centres in the country that has established bone marrow transplant programme and has performed over 250 transplants till date.
This institute has comprehensive facilities for patient – care, research and teaching. It operates under the Ministry of Health and Family Welfare.
In the radiotherapy department, it has state of art linear accelerator, stereotactic radiotherapy, brachytherapy and intensity modulated radiotherapy.
The ultra – modern medical oncology department uses FISH and PCR (polymerase chain reaction) that helps in early diagnosis of cancer.
Address: All India Institute of Medical Sciences, Ansari Nagar, New Delhi – 110029
15. Christian Medical College, Vellore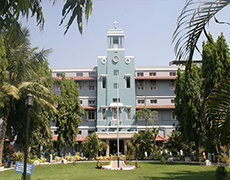 Established year: 1900
Christian Medical College(CMC), Vellore, a NABH and JCI accredited hospital, is one of the oldest healthcare centre that offers primary, secondary and tertiary care for a complete range of medical specialities.
This hospital provides subsidized medical treatment to almost 76% of the patients, thus helping them by reducing their financial burden.
It has 1800 doctors and 2487 nurses that are highly experienced. CMC is mainly known for its departments like Neurosciences, Gastroenterology, Haemotology, Developmental Paediatrics and Palliative Care.
It has 39 major operation theatres and 14 facilities for minor procedures. Here, the Radiology department provides the diagnostic services.
The highly advanced medical oncology department offers the latest treatments and one of them being immunotherapy in India.
Address: Christian Medical College, Ida Scubber Road, Vellore – 632 004 Tamil Nadu
FAQ
1. When was immunotherapy started?
Immunotherapy was started back in the 19th century when William B. Coley, who is also the father of immunotherapy, attempted to treat an Italian cancer patient who was suffering from 'inoperable' neck tumor.
It resulted in the shrinking of the tumor considerably. After that he observed similar cases and injected the mixture of live and inactivated Streptococcus pyogenes and Serratia marcescens into the patients' tumor.
Immunotherapy vanished after then as Chemotherapy and radio therapy proved themselves to be more successful and it delivered great results. Immunotherapy emerged when Thomas and Burnet first coined the theory of cancer immunosurveillance in the year 1957.
Immunotherapy was introduced again as it uses the body's own immunity to fight wit the cancerous cells. There are drugs that make the immunity strong and thus its able to fight the cancerous cells.
2. What is the advantages and disadvantages of immunotherapy in India?
There are many advantages of Immunotherapy but along with it there are certain risks that are associated with this cancer treatment also.
The advantages are:
Immunotherapy works when no other cancer treatment does : Immunotherapy is such type of a treatment that makes your immunity stronger so that it could fight with the cancerous cells. Other type of treatments may or may not work on the growth of these cancer cells but in immunotherapy the drugs are given to make the immunity stronger. Further the body's immunity tackle the growth of the harmful cells.
Boosts the power of other cancer treatments : Immunotherapy makes the other cancer treatments work efficiently. For example chemotherapy. Immunotherapy makes the immunity work efficiently so that other treatments can show their positive aspects on the body by killing the harmful cells.
Cancer is less likely to harm the body again : Immunotherapy makes the body stronger by making the immunity efficient enough to fight with the harmful cells. Immunotherapy makes the immunity so responsible and strong that it recognizes the harmful cells as soon as they try to affect your body again. After that the immunity fights with them and protect you from all kinds of danger.
Now, comes the other side of the coin named immunotherapy, i.e. the risks associated with immunotherapy :
It can cause Bad reactions : Immunotherapy can cause really bad reactions like itching, swelling etc. The body might turn red and it can hurt you bad. You might also face high fever and heart palpitations. It can also cause fatigue and diarrhea. It can make your head stuffy and make your skin itchy and red.
Immunotherapy can harm organs and systems : Immunotherapy can have an adverse effect on the organs of your body as the drugs are of high power which results in the inefficiency of the organs. This is one of the worst side-effect of immunotherapy.
Immunotherapy is not a quick procedure : Immunotherapy takes time as it is not an easy process. It can definitely treat 4th stage cancer as well but the time taken by immunotherapy is too long. It forbids the doctors to opt for immunotherapy as it is risky and time taken is too much.
3. Is it a good option to get immunotherapy in India?
Yes, immunotherapy has been on a very successful path in India. There are many hospitals in India that perform immunotherapy. India has been advancing on providing many treatments to people all over the world. When it come to immunotherapy, India makes extra efforts to perform it. The reason being that India does not have its own drugs to treat immunotherapy. Immunotherapy is a very complex process and it is expensive too. Its one session costs about 1.3 lakhs to 4 lakhs and one session lasts for 21 days.

4. Why Immunotherapy ?
No Side effects : Immunotherapy has negligible side effects as compared to other types of treatments for cancer. It has emerged as a great way of treating cancer because of it no side effects advantage.
Great Success Rates : Immunotherapy in India is on a path of great success. Moreover, patient in the last stage can also be cured and it gives the highest chance of survival in comparison to other treatments.
Everlasting Response : The treatment is such that the body becomes immune towards the cancerous cells. The immunity fights these cancer cell even if they tend to occur after sometime. The immunity does not let these cells sustain in the body.
More Precise : Immunotherapy is very precise and to the point. It effects only the cancerous cells and does not have any effect on other part of the body, for example: hair, skin, etc.

5. Why you should prefer Immunotherapy in India?
India is a hub of many medical treatments. The quality of services provided here is no less than any other developed country. India is a home to very well-experienced doctors and has made a successful advancement in the medical industry. Thus, Immunotherapy in India has been preferred by many people within and outside of the country. They have got satisfactory results which increased the success rate of immunotherapy in India.
Some of the factors that encourages people to choose India as a center for their immunotherapy are:
Advanced Facilities : The facilities provided in the hospitals in India is at par with excellence. In addition to that, there are several doctors who are expert in this therapy and have a great success rate. Immunotherapy is a modern way of treating cancer and India is on a path of attaining excellence in it.
Excellent Doctors : India is a place where the best doctors reside. The doctors here are well-qualified and many of them have international work or education experience. The doctors here have great knowledge and because of that there is a large success rate of immunotherapy in India.
Language : As we all know that India has most number of people who speaks English, which is a global language. The doctors here can converse well in English which forbids language to be a barrier.
Cost-efficient : Though immunotherapy has high costs in India as well, but when compared to other developed countries the cost is very low. Also, people can choose from a wide range of hospitals according to their budget.