FUE Hair Transplant
Why is my hair thinning?
What causes baldness?
What should I do to avoid hair loss?
What should I do to get appropriate volume of hair?
These are the common questions asked by every individual suffering from hair loss.
The most common reason for hair loss in both women and men is Alopecia Areata i.e. pattern baldness. If you are facing hair loss problems then it can be inherited genetically or can be a cause of environmental aggression or lack of nutrition in the hair. Other causes include scarring, stress, pulling on hair and damaged hair follicles, pregnancy, etc. But through surgical and non-surgical methods, baldness can be treated. The number of bald people are increasing day by day. People are nowadays looking for good hair transplant centers. For that they are ready to go abroad to get the best FUE hair transplant done. Turkey is the best country in the world to undergo FUE hair transplant. Turkey Hair transplant is the pioneer in the field of FUE hair restoration treatment. There are a number of FUE treatment experts in turkey who are experienced in their field are well renowned for the excellent treatment that they provide.
But first, we need to know what is FUE technique of hair transplant.
Hair transplant surgery is an effective and most common treatment for hair loss.
Two major methods are - FUT and FUE.
1. Follicular unit transplant (FUT) is a method in which a linear strip of hair-bearing skin from the back or the side of the scalp is extracted and then dissected to separate individual grafts.
2. Follicular unit extraction (FUE) is a method in which individual follicular unit grafts containing 1 to 4 hairs are removed from the patient's donor area under local anaesthesia and then individually transplanted to the recipient (bald) area.
This method will permanently change your appearance to a more youthful look.
It is one of the fastest growing hair transplant treatment for those who are looking to regain a thick layer of hair on their head
What is Follicular Unit?
Follicular unit (FU describes how scalp hair normally grows. It grows in clusters of follicles, like little islands of one to four follicles on a plane of scalp skin. Each FU has a distinct collection of cells, nerves and blood vessels.
How an FUE hair transplant treatment is Performed
The physician uses tiny punches of between 0.6mm and 1.0mm in diameter to remove individual follicular units from the patient's scalp. The device makes a tiny circular incision around the follicular unit to extract the graft. The graft is then extracted directly from the scalp and then arranged for placement. Working with high-powered stereo microscopes, the follicular grafts remain in optimal condition. Follicular units (grafts) are arranged into groups depending on the number of hairs contained within each follicle. Then the physician executes the final part of the procedure, inserting the individual grafts in place.The placement of these follicular units is what brings natural-looking results and artistic difference.
The tiny scars left behind after the follicular units are extracted heal completely within a few days.
FUE takes place in a single long session of 6 to 12 hours or multiple small sessions depending on the number of grafts. It also depends upon surgeon's experience, speed in harvesting and patient's characteristics.
FUE incorporates the latest, minimally invasive technology and advanced grafting techniques.
Cost of FUE Hair Transplant
Many people worry about the cost of FUE hair transplant. The cost of FUE in hair transplant depends upon the type of service and clinic chosen, as well as the causes of the patient's hair loss.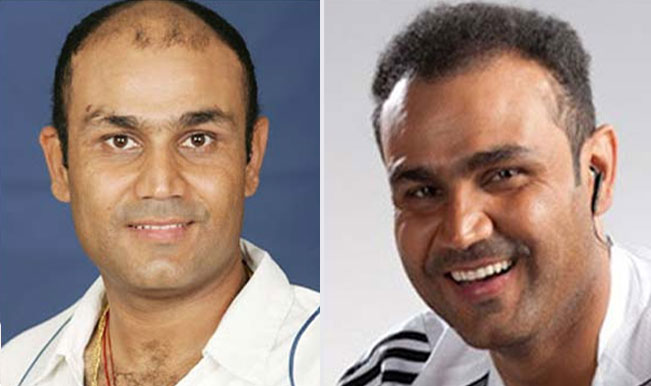 Estimated Cost of Hair Transplant:
Less than 1000 grafts: Rs. 35000 to Rs. 45000 with estimated time of 4 hours.
Between 1000 to 1500 grafts: Rs. 45000 to Rs. 55500 with estimated time of 5 hours.
Between 1500 to 2000 grafts: Rs. 60000 to Rs. 75000 with estimated time of 6 hours.
Between 2000 to 2500 grafts: Rs. 78000 to Rs. 90000 with estimated time of 7 hours.
Between 2500 to 3000 grafts: Rs. 90000 to Rs. 105000 with estimated time of 8 hours.
Between 3000 to 4000 grafts: The cost is package wise as per clinic's procedure.
PRP per session: Rs. 3000 to Rs. 5000.
Hair transplant reviews differ, but most patients are happy with the results. The effect of the procedure is not only aesthetic but also emotional. Many patients have increased confidence and self-assurance.
In India, the most affordable hair restoration services are provided by the clinics in Surat. The hair transplant in Surat is well known for its economical and high-quality FUE hair transplant treatment.
Advantages of FUE Hair Transplant surgery.
A patient is not exposed to risks such as large scars or pain.

It is ideal for both minor and advanced hair loss.

It has very short recovery periods,

The treatment is done without using scalpel or sutures.
Follicular Unit Extraction is internationally recognised as a successor to the traditional FUT hair transplant technique by the competent authority and organisations.
Potential Disadvantages of FUE Hair Transplant surgery.
The potential for high transaction still exists for some patients with difficult hair characteristics like very curly hair and mushy skin.

The grafts from FUE are thinner and stripped of more tissue and are therefore more fragile and susceptible to decrease yield.

There are no large scars but there can be thousands of tiny punch scars.
Side Effects of FUE Hair Transplant surgery.
Side effects from an FUE hair transplant are usually minor and clear up within a few weeks. They can include:
bleeding

infection

swelling of the scalp

bruising around the eyes

a crust that forms on the areas of the scalp where hair was removed or implanted

numbness or lack of sensation on the treated areas of the scalp

itching

inflammation or infection of the hair follicles

sudden but typically temporary loss of the transplanted hair
FUE Hair Transplant for Women
Women today are considered to be proactive in matters affecting their health, appearance and self-image. Good nutrition, regular exercise, regularly scheduled personal and professional physical examinations and knowledge of her own body are all part of a women's live. It occurs in many women mainly after the age of 50 years. FUE hair transplant treatment for women are also provided by the Hair transplant clinics at an affordable cost.
FUT vs FUE: Comparing Follicular Unit Extraction (FUE) to the Strip Procedure.
Follicular Unit Extraction (FUE) and Follicular Unit Transplantation (FUT) are usually mistakenly considered as contrasting hair transplant techniques. FUE, as a matter of fact, is a sub-type of FUT where follicular units are extracted directly from the scalp rather than being microscopically separated from a strip of tissue that has already been removed (through the strip harvesting technique). Thus, during FUT, individual follicular units can be obtained in one of two ways; either through strip harvesting and microscopic dissection or by FUE.
When comparisons are being done between FUT and FUE, what is actually being compared is the way follicular units are extracted (strip harvesting and dissection vs. direction extraction). The type of grafts (follicular units) and the process for transplanting grafts in the recipient area is more or less the same.
Results produced by present FUE hair transplantation and Strip Procedures are very normal and dense in the hands of expert hair restoration. However, FUE and strip harvesting are very dissimilar techniques and are handled very differently.
If you want to know more about FUE then you can visit Wikipedia