List of 15 Best Immunotherapy hospitals in India - 2023
On this page, we have listed the top hospitals for cancer treatments and immunotherapy in India.
Table of Contents :
Immunotherapy is a type of cancer treatment that helps boost the immune system of a cancer patient and increases the ability to fight cancer. Immunotherapy can be administered alone or combined with other cancer treatments like chemotherapy etc.
Let's check for which type of cancer it is used.
Immunotherapy is effective against many cancers. Read to find out which cancer types are the most immunogenic.
What types of cancer can be treated with immunotherapy in India?
Immunotherapy is an evolving and promising cancer treatment that stimulates the immune system. Immunotherapy has been shown to be effective in treating patients in their third or fourth stages.
However, it is not recommended for all patients. It varies depending on clinical circumstances and the type of cancer. Mostly lung cancer, kidney cancer, bladder cancer, melanoma, neck tumour and lymphoma are among the cancers that can be treated with immunotherapy.
You will be glad to know that the cost of immunotherapy in India is less that all developed nations of the world.
How much does immunotherapy cost in India?
Immunotherapy itself is an expensive treatment however, in India, the cost is comparatively on the lower side. However, several immunotherapy sessions occur in a month's interval or so depending on some clinical factors like the patient's condition, cancer type, medical history. Depending on the situation, the cost of immunotherapy in India per session is 1 lakh to 1.50 lakh.
India has a plethora of hospitals specializing in immunotherapy for cancer. Choose the best and be assured of quality treatment.
Where is immunotherapy available in India?
If you have decided now to proceed with immunotherapy treatment in India, then the first question that may arise is, where is immunotherapy available in India?
Well, to answer your queries, we have listed the best Immunotherapy Hospitals in India.
Doctors from various specialties are required to decide if immunotherapy is required as the appropriate course of action for a particular patient. This team of specialists reviews the patient's medical history, conducts various tests, and decides the candidates for immunotherapy. The team of specialists may include the following professionals:
Surgical oncologist
Medical oncologist
An anesthesiologist
And other medical professionals
In the best immunotherapy hospitals in India, you will get all the medical professionals with cutting-edge healthcare infrastructure under one roof. They take utmost care in treating patients giving support and treatment.
1. S.L. Raheja Hospital, Mahim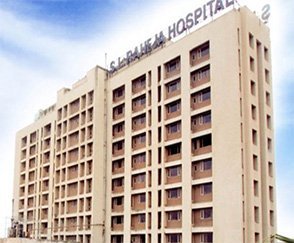 Established year: 1981
S.L Raheja Hospital by Fortis Healthcare company is a leading healthcare service provider in India. It has high success rates in the field of Immunotherapy.
One of the cancer hospitals in Mumbai with a huge team of doctors and specialists for treatment.
Moreover, they have very advanced equipment which helps in the usage of modern techniques.
They have a vision of saving and enriching lives. They are recognized as one of the best medical service facilitators in the country.
It is a NABH accredited hospital that has 154 beds and offers tertiary care.
The creation and expansion of medical tourism in Mumbai are primarily due to their distinct areas of specialty.
It offers world-class services and facilities in various fields like oncology, orthopedics, neurosciences, diabetes, diabetic foot surgery, and minimal access surgeries.
S.L. Raheja is known for its expertise in the fields of oncology and diabetes treatment.
It has 8 specialists in the field of Onco medicines and 19 Onco surgery experts.
It is one of the best hospitals in India for Immunotherapy, where you are assured of comprehensive treatment.
2. Fortis Hospital, Mumbai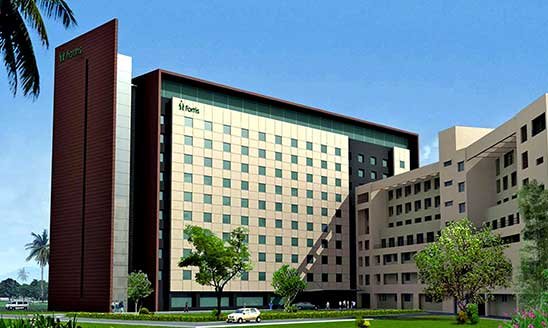 Established year: 1996
Fortis Hospital, Mumbai, is a JCI accredited tertiary care hospital with 300 beds offering a wide range of diagnostic and treatment services.

Multiple authorities have accredited the hospital:
JCI accreditation five times
Best hospital in Cardiology in 2018
NABH accreditation for quality standards across India
First NABH accredited Blood Bank in India
3 times NABL accredited Pathology Lab
It specializes in Urology, Nephrology, Cardiology and Cardiac Surgery, Digestive Care, Oncology, Neurosciences, Emergency Care and Critical Care, Maternity Care, and other clinical services.
They offer one of the best cancer hospitals in India with a good success rate, be it surgery, radiation, chemotherapy, or immunotherapy in India.
3. Nanavati Hospital, Mumbai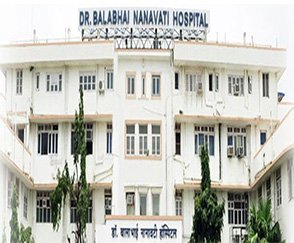 Established year: 1950
Nanavati Hospital is one of the best Immunotherapy hospitals in Mumbai. It was founded by Dr. Balabhai Nanavati and inaugurated by the former Prime Minister, Pandit Jawaharlal Nehru.
This hospital will make sure that you don't regret your decision. It will prove to be your best partner in a bad time.
This NABH accredited, 350 bedded healthcare housing 55 specialty departments has over 355 consultants, 100 resident doctors, and 475 nursing staff.
The department of medical oncology offers various treatments like chemotherapy, immunotherapy, hormonal therapy, targeted therapy, and palliative care.
With an aim to achieve excellence in delivering quality care, Nanavati Super Speciality Hospital provides health services to all sections of society.
4. Medanta The Medicity, Gurgaon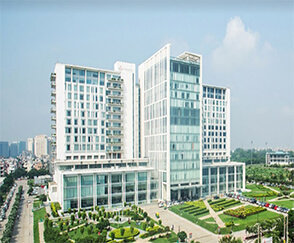 Established year: 2009
Medanta - The Medicity is one of the top hospitals in India. It is widely known for its Immunotherapy hospital in Delhi.
It has 1600+ beds and houses facilities for over 22+ specialties.
Each floor at Medanta is dedicated to each specialization so that they function as an independent hospital providing more comfort to the patients.
Their cancer institute was established in 2010, which comprises departments such as Medical and Haemato Oncology, Radiation Oncology, and Surgical Oncology.
The highly experienced and trained oncologists work in coordination to give the best results for immunotherapy in India.
5. Dharamshila Narayana Superspeciality Hospital, Delhi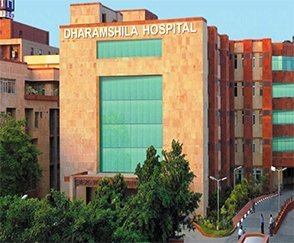 Established year: 1994
Dharamshila Hospital and Research Centre (DHRC) and Narayana Health have collaborated to form Dharamshila Narayana Superspeciality Hospital.
It is best known for its immunotherapy in New Delhi. Also, it takes pride in being the only cancer hospital in Delhi with Third Generation Radiation Technology and is equipped with high-class cancer treatment facilities.
Medical oncology offers chemotherapy, hormonal, immunotherapy, and targeted therapy.
This hospital is India's first cancer hospital that offers world-class medical infrastructure and comprehensive medical care.
It also offers various specialties like cardiology, orthopedics, gastroenterology, neurology, and urology.
Moreover, it is the first hospital that is accredited by the NBE (National Board of Examination) for DNB (Diplomate National Board). Also, their laboratory services are accredited by NABL.
They have compassionate consultants who will provide you with the best treatment and fulfill all your medical needs. Other than this, they have an available blood bank, pharmacy, and emergency 24*7, which is one of the prominent features of Dharamshila.
The Dharamshila Narayana Hospital has 7 state–of–the–art operation theatres and are equipped with the most advanced technology to deal with critical and complex operative procedures.
Hospitals in India have a world-class reputation of providing excellent cancer care.
6. Mazumdar Shaw Cancer Centre, Bangalore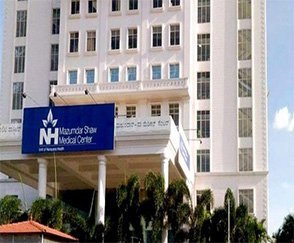 Established year: 2000
Mazumdar Shaw Cancer Centre, a NABH and NABL accredited center, is one of the largest cancer centers in Asia. It is one of the pioneer hospitals to start immunotherapy in India.

With a huge team of highly qualified doctors, it is one of the top Immunotherapy Hospitals in Bangalore.
It is a multispecialty hospital with state-of-the-art infrastructure and facilities which is on par with the best in the world.
They focus on your well-being and take every possible step to make you feel better. It is a multi-specialty hospital that offers cancer care, neurology, urology, pediatrics, neurosurgery, gastroenterology, gynecology, nephrology, and other clinical services.
It has India's one of largest bone marrow transplant units and immunotherapy.
Their technologies are up to date, which makes this hospital a great choice for you.
They offer the most advanced technology in order to provide efficient services like radiology and imaging, chemotherapy, immunotherapy, radiation oncology, nuclear medicine, endoscopy, colonoscopy, urodynamics, etc.
7. Jaslok Hospital, Mumbai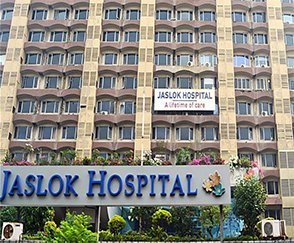 Established year: 1973
Jaslok hospital, inaugurated by Indira Gandhi in 1973, is one of the oldest tertiary care and multi-specialty hospital. It is one of the most famous healthcare providers in the country.
8. Tata Memorial Hospital, Mumbai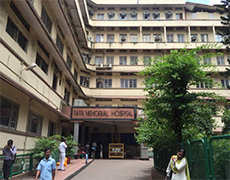 Established year: 1941
Tata Memorial Hospital is one of the oldest cancer hospitals in the world. For more than 78 years, it has been providing exceptional patient care, high-quality training, and new ideas in cancer research.
Being a government hospital, the cost of immunotherapy in India is very reasonable.
9. Indraprastha Apollo Hospital, Delhi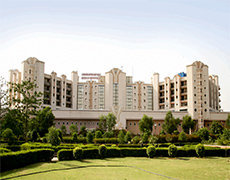 Established year: 1996
Indraprastha Apollo Hospital has marked its excellence by being the first hospital to be internationally accredited by JCI (Joint Commission International) continuously for the fourth time.
It is a multi-specialty tertiary care hospital that consists of over 700 beds that have the capacity to expand to 1000 beds.
This hospital keeps itself updated with the latest development in medical treatment, like offering immunotherapy in India.
10. Rajiv Gandhi Cancer Institute and Research Centre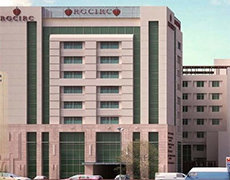 Established year: 1996
Rajiv Gandhi Cancer Institute and Research Centre, a NABH and NABL accredited hospital, is an exclusive cancer center that offers cutting-edge technology.
It is a non–profit hospital that was started in 1996.
Being a non–profit hospital, it is one of the most visited medical destinations for immunotherapy in India.
11. Apollo hospital, Chennai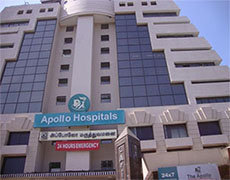 Established year: 1983
Apollo hospital, Chennai, is a part of the Apollo Group that was established in 1983. It has over 60 departments that are headed by internationally trained medical experts and supported by dedicated patient care service.
12. Fortis Malar Hospital, Chennai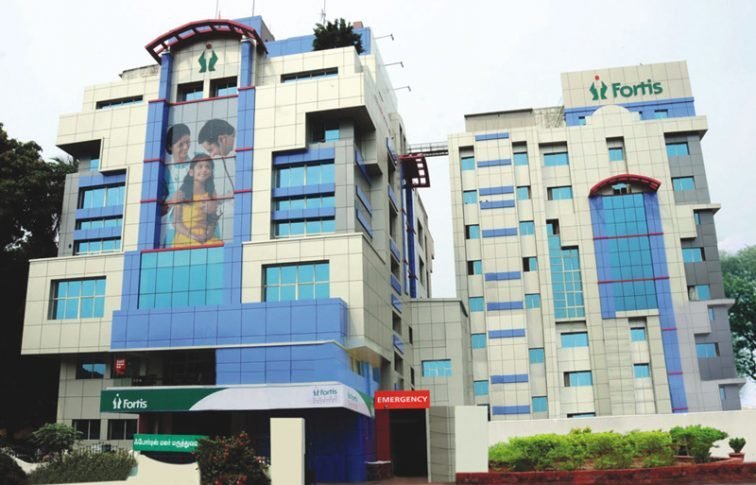 Established year: 1992
Fortis Malar Hospital, established in 1992, was formerly known as Malar Hospital. It is a 180-bed multi-specialty tertiary care hospital with more than 160 consultants and can accommodate over 11,000 inpatients annually.
This hospital offers complete medical care in over 40 specialties such as cardiology, neurology, nephrology, neurosurgery, orthopedics, urology, oncology, gastroenterology, diabetes, etc.
It is also equipped with cutting-edge medical technology and offers the best cancer treatment in Chennai.
The services offered under medical oncology are:
Systematic and regional chemo
Immunotherapy
Hormonal therapy
Targeted therapy
Pain management
13. Max Super Speciality Hospital, Delhi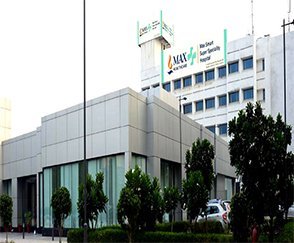 Established year: 2006
Max Super Speciality, a JCI accredited hospital, is a unit of DEVKI Devi foundation that offers a 500+ bed facility.
In this Hospital, treatments such as cardiology, oncology/cancer care (medical, surgical, and radiation therapy), bone marrow transplant, neurology, liver transplant, nephrology, urology, kidney transplant, aesthetics and reconstructive surgery, and other ancillary services.
It is known to provide thorough, consistent, and incorporated world-class social healthcare services. The organization has high standards of treating its patients.
At Max, they understand that getting treatment outside the native place is difficult. So they try their level best to send you home as soon as possible. Max hospital even provides the service of Air Ambulance for foreign patients.
The experts here have treated over 34+ lakh patients. This hospital has state–of–a–art 1.5 Tesla MRI machine and a 64 Slice CT Angiography.
Moreover, the success rate of this hospital is quite high, making it one of the most visited hospitals, especially for Immunotherapy in India.
14. AIIMS, Delhi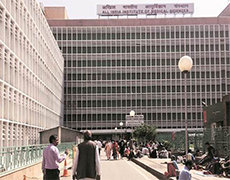 Established year: 1956
AIIMS has a separate institute for cancer treatment called Institute Rotary Cancer Hospital (Dr. B.R.A. Institute Rotary Cancer Hospital) which was started in 1983. Currently, it is a 200 bedded, 7 floors building.
It is one of the few centers in the country that has established a bone marrow transplant process and has performed over 250 transplants to date.
This institute has comprehensive facilities for patient – care, research and teaching. It operates under the Ministry of Health and Family Welfare.
The radiotherapy department has state of an art linear accelerator, stereotactic radiotherapy, brachytherapy, and intensity-modulated cancer.
15. Christian Medical College, Vellore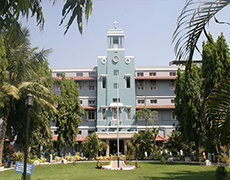 Established year: 1900
Christian Medical College(CMC), Vellore, a NABH and JCI accredited hospital, is one of the oldest healthcare centers that offer primary, secondary, and tertiary care for a complete range of medical specialties.
This hospital provides subsidized medical treatment to almost 76% of the patients, thus helping them by reducing their financial burden.
It has 1800 doctors and 2487 nurses that are highly experienced. CMC is mainly known for its departments like Neurosciences, Gastroenterology, Haemotology, Developmental Paediatrics, and Palliative Care.
It has 39 major operation theatres and 14 facilities for minor procedures. Here, the Radiology department provides diagnostic services.
The highly advanced medical oncology department offers the latest treatments, one of them being immunotherapy in India.
If your body doesn't respond to the first and second-line treatments, doctors recommend immunotherapy to fight cancer.
What is the success rate of immunotherapy in India?
Though immunotherapy is not as extensively utilized as radiation therapy, surgery, or chemotherapy, certain studies show a 20-40% success rate in patients. When the patient's body fails the first and second-line treatments, doctors recommend immunotherapy in India for cancer treatment.
Immunotherapy drugs are really expensive. According to a TOI article, in India, depending on the patient's ability to pay, immunotherapy medications are given in six-eight doses rather than the 24-month regimen used in other developed countries. As a result, doctors in India are experimenting with shorter treatment periods.
"Immunotherapy works for 20% to 40% of the patients it is offered. We now have to establish whether we can get the same results with a shorter regimen," said Dr. Hemant Malhotra of the Immuno-Oncology Society of India in the same article by TOI.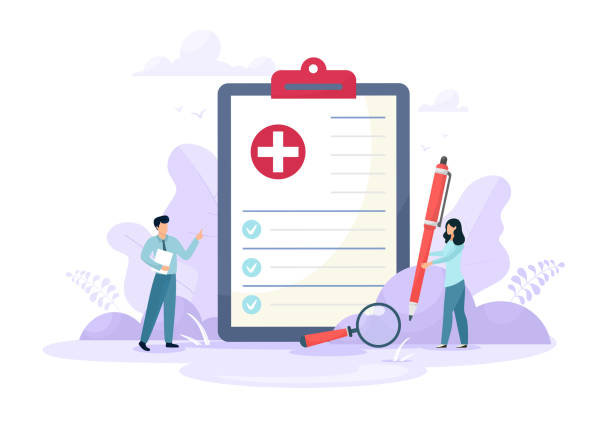 How can ClinicSpots help you with immunotherapy?
ClinicSpots is an integrated medical platform connecting India's best medical facilities and most efficient doctors with patients worldwide. We allow patients to search, compare and coordinate their medical treatments with trusted hospitals. Whether neurosurgery, cancer, heart disease treatment, or gender reassignment surgery, we cater to patients in every niche.
Here are the details of how ClinicSpots assist international patients in the following ways:
Medical Counselling

Help With Medical Visa Travel Guidance

Assistance with Payment, Currency Exchange & Insurance
Step 1. Medical Counselling
Steps

Things You Should Know

Visit the Website

Your enquiry is reviewed within 24 hours
You receive call to review medical histories and reports.
Our medical counselors will guide you with treatment plans.
Our medical counselors will assist with travel planning.
You travel to India and begin treatment.

Connect on WhatsApp

You need to send your medical reports over WhatsApp
Our medical counselors will review your reports.
Our executives pitch doctors and hospitals best suited to your needs.
Treatment is tailored to meet your financial and medical expectations.
Our medical counselors explain tentative treatment plans.
You will receive a cost estimate.

Video consultation

Connect with doctors to make informed choices.
Clear all your doubts regarding critical care before you travel.
Connect with India's best doctors regarding critical cases such as transplants, cancer treatment, surgical complications etc.
Step 2: Help With Medical Visa Travel Guidance
Steps

Things You Should Know

Medical Visa

Medical visa is issued for 3-6 months as per the line of tentative treatment.
We assist in extending visa duration (IF REQUIRED)

Visa Invitation Letter

Only NABH/JCI-accredited hospitals can give VIL.
We issue VIL once you confirm your visit to India.
With VIL, visa to India is processed and issued quickly.

Travel Guideline

Through VIL, 2 people will get visas to assist the patient (max. 3 in some cases)
Patients can visit India on tourist visa for minor treatments (dermatology treatment, basic health check up, etc)
Patients need medical visas in India to undergo major treatments (cancer, cardiovascular issues, neurological issues, etc)
Patients in India need a medical visa for admission to a hospital.

Stay & Bookings

We assist in FRRO form registration.
We assist in C form submission.
We arrange accommodation suiting your medical needs (built-in kitchen, infection control)
We arrange accommodation suiting your financial needs
Step 3: Assistance with Payment, Currency Exchange & Insurance
Steps

Things You Should Know

Payment

Cash payment limit is subject to change with the hospital
Only cash is accepted for minor medical expenses (doctor consultation, blood tests)
Wire transfer/Credit/Debit card accepted for major expenses
International currencies accepted in SUPER/multi-specialty hospitals
We do not participate in fundraising initiatives

Currency Exchange

We assist you with forex
Hospital admin assists you with forex

Insurance

Send your insurance documents to our executives
Our executives will check which hospitals accept the insurance policy.
Hospitals then directly connect with your policy provider.
FAQ
1. When was immunotherapy started?
Immunotherapy was started back in the 19th century when William B. Coley, who is also the father of immunotherapy, attempted to treat an Italian cancer patient who was suffering from an 'inoperable' neck tumor.
It resulted in the shrinking of the tumor considerably. After that, he observed similar cases and injected the mixture of live and inactivated Streptococcus pyogenes and Serratia marcescens into the patients' tumors.
Immunotherapy vanished after then as Chemotherapy and radiotherapy proved themselves to be more successful, and it delivered great results. Immunotherapy emerged when Thomas and Burnet first coined the theory of cancer immunosurveillance in the year 1957.
Immunotherapy was introduced again as it uses the body's own immunity to fight cancerous cells. There are drugs that make the immunity strong, and thus it's able to fight cancerous cells.
2. What are the advantages and disadvantages of immunotherapy in India?
There are many advantages of Immunotherapy, but along with it, there are certain risks that are associated with this cancer treatment also.
The advantages are:
Immunotherapy works when no other cancer treatment does: Immunotherapy is such type of a treatment that makes your immunity stronger so that it could fight with the cancerous cells. Another type of treatment may or may not work on the growth of these cancer cells, but in immunotherapy, the drugs are given to make the immunity stronger. Further the body's immunity tackles the growth of harmful cells.
Boosts the power of other cancer treatments: Immunotherapy makes other cancer, work efficiently, for example, chemotherapy. Immunotherapy makes the immunity work efficiently so that other treatments can show their positive aspects on the body by killing the harmful cells.
Cancer is less likely to harm the body again: Immunotherapy makes the body stronger by making the immunity efficient enough to fight the harmful cells. Immunotherapy makes the immunity so responsible and strong that it recognizes the harmful cells as soon as they try to affect your body again. After that the immunity fights with them and protects you from all kinds of danger.
Now, comes the other side of the coin named ,, i.e. the risks associated with immunotherapy :
It can cause Bad reactions: Immunotherapy can cause really bad reactions like itching, swelling, etc. The body might turn red, and it can hurt you badly. You might also face high fever and heart palpitations. It can also cause fatigue and diarrhea. It can make your head stuffy and make your skin itchy and red.
Immunotherapy can harm organs and systems: Immunotherapy can have an adverse effect on the organs of your body as the drugs are of high power, which results in the inefficiency of the organs. This is one of the worst side-effects of immunotherapy.
Immunotherapy is not a quick procedure: Immunotherapy takes time as it is not an easy process. It can definitely treat 4th stage cancer as well, but the time taken by immunotherapy is too long. It forbids the doctors to opt for immunotherapy as it is risky and the time taken is too much.
3. Is it a good option to get immunotherapy in India?
Yes, immunotherapy has been on a very successful path in India. There are many hospitals in India that perform immunotherapy. India has been advancing in providing many treatments to people all over the world. When it comes to immunotherapy, India makes extra efforts to perform it. The reason being that India does not have its own drugs to treat immunotherapy. Immunotherapy is a very complex process, and it is expensive too. Its one session costs about 1.3 lakhs to 4 lakhs, and one session lasts for 21 days.

4. Why Immunotherapy?
No Side effects: Immunotherapy has negligible side effects as compared to other types of treatments for cancer. It has emerged as a great way of treating cancer because of its no side effects advantage.
Great Success Rates: Immunotherapy in India is on a path of great success. Moreover, patients in the last stage can also be cured, and it gives the highest chance of survival in comparison to other treatments.
Everlasting Response: The treatment is such that the body becomes immune to the cancerous cells. The immunity fights this cancer cell even if they tend to occur after some time. The immunity does not let these cells sustain in the body.
More Precise: Immunotherapy is very precise and to the point. It affects only the cancerous cells and does not have any effect on another part of the body, for example, hair, skin, etc.

5. Why should you prefer Immunotherapy in India?
India is a hub of many medical treatments. The quality of services provided here is no less than any other developed country. India is home to very well-experienced doctors and has made a successful advancement in the medical industry. Thus, Immunotherapy in India has been preferred by many people within and outside of the country. They have got satisfactory results which increased the success rate of immunotherapy in India.
Some of the factors that encourage people to choose India as a center for their immunotherapy are:
Advanced Facilities: The facilities provided in the hospitals in India are at par with excellence. In addition to that, there are several doctors who are experts in this therapy and have a great success rate. Immunotherapy is a modern way of treating cancer, and India is on a path to attaining excellence in it.
Excellent Doctors: India is a place where the best doctors reside. The doctors here are well-qualified, and many of them have international work or education experience. The doctors here have great knowledge, and because of that, there is a large success rate of immunotherapy in India.
Language: As we all know that India has the most number of people who speak English, which is a global language. The doctors here can converse well in English, which forbids language to be a barrier.
Cost-efficient: Though immunotherapy has high costs in India as well when compared to other developed countries, the cost is very low. Also, people can choose from a wide range of hospitals according to their budget.
Cost of Cancer Treatment in India
Question and Answers (400)