10 Best Hospital for Stem Cell Therapy in India
Are you looking for stem cell therapy hospitals in India? Then you would indeed be taking into account the top 7 criteria for choosing the right hospital. What happened? Aren't you aware of the top 7 criteria, or are the hospitals searched by you yet not meeting the criteria? Don't worry! In this article, we help you understand the top requirements to be considered when choosing the right stem cell therapy hospital in India. And to help you ease your search, we've also listed the 10 best stem cell therapy hospitals in India that meet all the requirements.

Are you looking for a stem cell therapy hospital in India but confused about where to begin from?
Or are you confused about which hospital to choose?
Then we've made your task easier by listing the 7 most important criteria to consider while choosing the right hospital for stem cell therapy.
7 Most Important Criteria To Consider When Choosing The Right Stem Cell Therapy Hospital in India-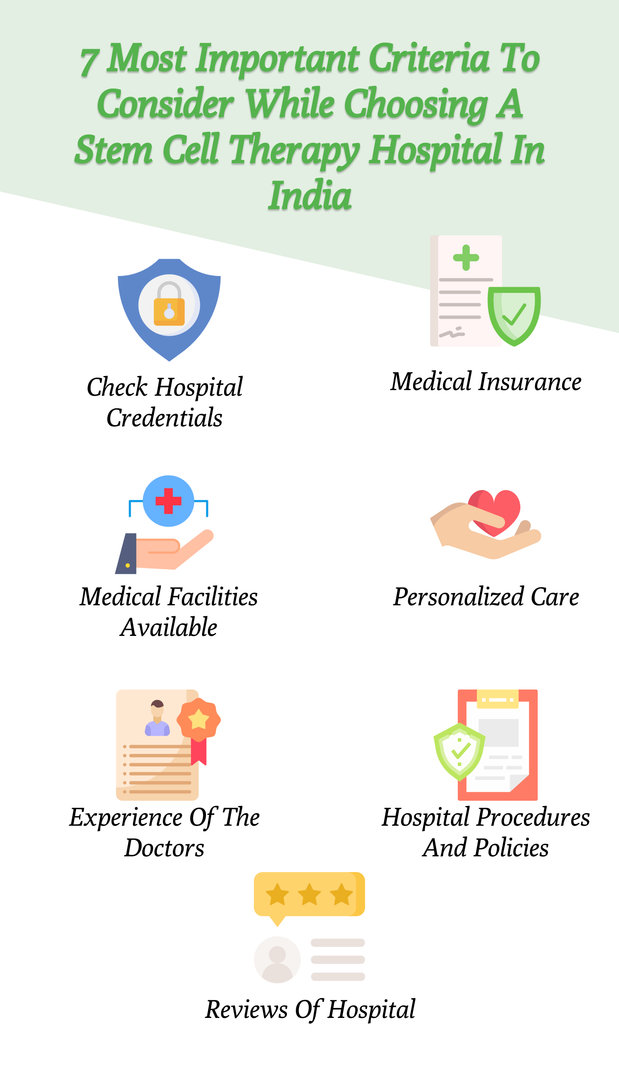 Check Hospital Credentials

Medical Insurance

Medical Facilities Available

Personalized Care

Experience of the Doctors

Hospital Procedures and Policies

Reviews of Hospital
Are you wondering where you can find a hospital that can put a tick mark on all the above points and score a 7/7?

The answer is here!
Yes, to make your job easier and save your precious time, we've listed the top stem cell therapy hospitals in India that fulfill all the above criteria.
Yes, you can now be assured of getting superior quality stem cell treatment in India and have your name mentioned in the list of people who got successfully treated through stem cell therapy.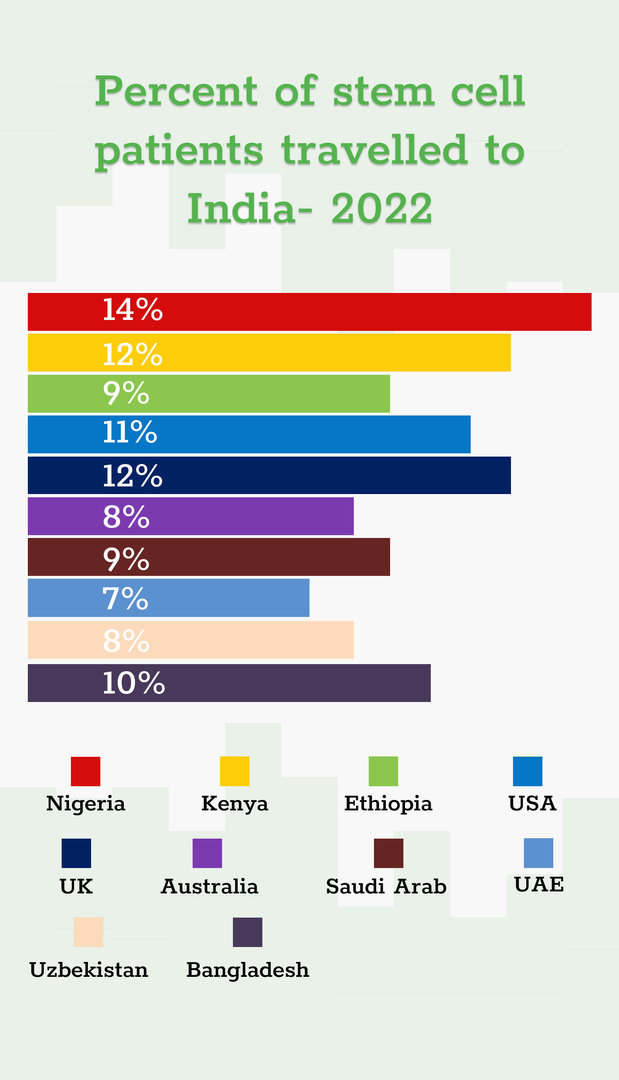 So, here you go!
10 Best Stem Cell Therapy Hospitals in India
1. TATA MEMORIAL HOSPITAL, MUMBAI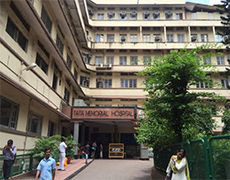 Address: Dr. E Borges Road, Parel, Mumbai - 400 012
In 1986, the first stem cell treatment in India was carried in Tata Memorial hospital by Dr. Suresh Advani.
Tata Hospital is one of the oldest centres that provide hematopoietic stem cell transplant in India, and the best hospital to get other cancer treatments. They also treat rheumatologic conditions and autoimmune diseases such as lupus, arthritis and osteoarthritis.
Besides, they treat around one-third of the nation's Cancer patients that too at a very nominal rate. Annually, they perform more than 50 stem cell transplants.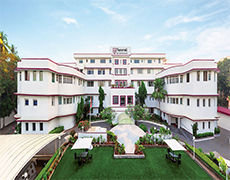 Address: Swami Vivekananda Marg, Vile Parle, West Mumbai, Maharashtra 400056
Nanavati Hospital is situated in Vile Parle, Mumbai was founded in 1950 and inaugurated by the first Prime Minister of India Jawaharlal Nehru. Overall, they have conducted more than 500 stem cell transplant procedures.
Under a short period of time, they have applied over 300+ stem cell therapies in Blood Cancer treatments with an 80% success rate. They provide one of the best and most affordable stem cell therapy compared to other stem cell therapy hospitals in India.
Here, they treat Blood Cancer patients from all age groups for hematopoietic stem cell therapy. Moreover, they are specialists in providing healthcare services such as Autologous Transplants, and Allogeneic Transplants.
3. RAJIV GANDHI CANCER INSTITUTE & RESEARCH CENTRE, DELHI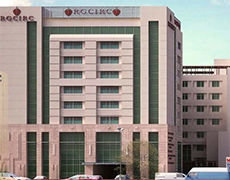 Address: Sir Chotu Ram Marg, Rohini Institutional Area, Sector 5, Rohini, New Delhi, Delhi 110085
Rajiv Gandhi Cancer Institute & Research Centre is one of the largest Cancer centres in Asia, is a NABH & NABL accredited Hospital, founded in 1996, as a non-profit medical facility and research institute in Delhi.
Moreover, they treat around 1 lakh patients per year and have the most advanced and innovative facilities that help examine and treat all types of Cancers. Their team comprises of numerous renowned stem cell transplant specialists, Hemato-Oncologist & trained transplant nursing staff.
Till now they have successfully performed more than 620 transplants which makes them one of the best stem cell therapy hospitals in India. Furthermore, it is equipped with the latest 11 HEPA Filtered units for stem cell transplant. It is one of the cost-efficient stem cell therapy centres in India compared to private hospitals.
To know more about stem cell therapy hospitals in Delhi, Click Here
4. APOLLO HOSPITAL, CHENNAI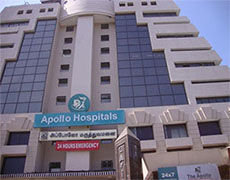 Address: 21, Greams Lane, Off Greams Road, Chennai 600 006
Apollo Hospitals, Chennai was established in 1983. Among the other Apollo hospitals in India, they have performed the highest number of stem cell therapies.
Recently, they have reached a unique milestone of performing 1500 stem cell transplants on patients suffering from Blood Cancer from which 65% were paediatric cases.
Besides, they provide Autologous and Allogenic stem cell therapies for diseases such as Hodgkin's & Non-Hodgkin's Lymphoma, Myeloma, Leukemia, Thalassemia, and Aplastic Anaemia.
Moreover, they also perform Trans Myocardial Revascularisation (TMR) as the treatment of heart diseases. TMR is a unique approach as it utilizes autologous stem cells to provide clinical advantages for such patients.
5. BLK SUPER SPECIALITY HOSPITAL, DELHI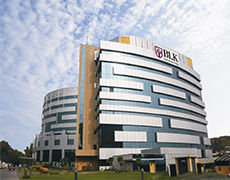 Address: Pusa Rd., Radha Soami Satsang, Rajendra Place, New Delhi, Delhi 110005
BLK Super Speciality Hospital, Delhi was established on 2nd January 1959, inaugurated by B.L. Kapoor. It has been ranked among the Top 10 Multi-Speciality Hospitals in Delhi.
BLK hospital is known to be one of the best centres for stem cell transplant in India. They have the largest stem cell transplant unit in India as well as in Asia.
Within a short period of time, they have successfully performed over 800 stem cell transplants for patients suffering from Blood Cancer.
Furthermore, they offer both autologous & allogeneic stem cell transplant utilizing bone marrow, peripheral and cord blood stem cells.
Here, you are assured to get one of the best stem cell treatment in India. Thus, it is quite famous among national and international patients.
6. MAZUMDAR SHAW CANCER CENTRE, BANGALORE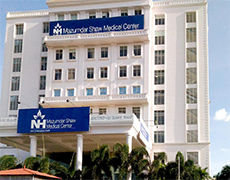 Address: 258/A, Hosur Road Anekal, Taluk, Bommasandra Industrial Area, Bangalore, Karnataka 560 099
Mazumdar Shaw Cancer Centre is one of the largest and NABH & NABL accredited Cancer care hospital in Bangalore established in the year 2000.
Till date, they have performed over 513 allogeneic, 182 autologous and 105 haploidentical making a total of 800 stem cell transplant.
These transplants were performed on patients from age groups of 4-month infants to 75-year-old adults.
If there is an absence of non-related HLA matching donors, they also provide the cord stem cell transplant in India which is established recently.
Besides, they are been referred by international patients from the UAE, Sri Lanka, Oman, Iraq, Yemen, Afghanistan, Bangladesh, Kenya, etc.
7. ALL INDIA INSTITUTE OF MEDICAL SCIENCES (AIIMS), NEW DELHI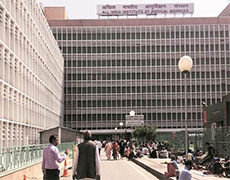 Address: All India Institute of Medical Sciences, Ansari Nagar, New Delhi 110 0608
AIIMS established in 1956 is a Hospital, Medical college and Research Institute. This hospital is operated autonomously under the Ministry of Health & Family Welfare.
Besides, they strive to serve healthcare facilities to underprivileged patients. Hence, it is one of the best and cost-efficient stem cell hospital in India.
Moreover, they cater to around 1.5 million outpatients and over 80,000 inpatients. Here, they offer comprehensive and best stem cell treatment in India wherein they focus on donor selection, actual treatment and post-transplant care which is highly significant for the treatment to be successful.
Also, they provide in-patient services such as CD 34/45 enumeration by Flowcytometry, Mononuclear cell separation from bone marrow & cord blood for clinical trials, Cryopreservation of Stem cells- Umbilical cord blood & bone marrow, Oral mucosal stem cell culture & Amniotic membrane cryopreservation for Ocular surface reconstruction.
Further, they also serve stem cell-based therapies for numerous degenerative disorders that include Heart muscle cell regeneration, Retinal degenerated disease, Peripheral vascular disease, Stroke, Myocardial infarction, Dilated cardiomyopathy, Non-union fracture, Liver cirrhosis, Extra Hepatic Biliary Atresia and Spina bifida.
Cost of Stem Cell therapy in AIIMS DELHI
Autologous stem cell transplant: Nearly 3 lakhs
MSD allogeneic stem cell transplant: Nearly 5 lakhs
Haploidentical allogeneic stem cell transplant or cord blood stem cell transplant: Nearly 10–15 lakhs over a period of 6 months
8. S. L. RAHEJA FORTIS HOSPITAL, MUMBAI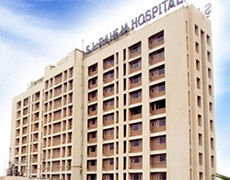 S. L. Raheja Fortis Hospital is situated in Mahim; Mumbai was established in 1975. It is the Centre of Excellence for Diabetes and Oncology.
Also, they provide holistic and best stem cell therapy using hematopoietic cells in patients suffering from Blood Cancer.
Further, they also provide comprehensive stem cell treatments for Kidney failure, Autism and Parkinson's Disease, and diabetes.
This stem cell therapy hospital in India also provides treatments for rare medical conditions such as congenital disorders and surgeries like penile surgery, implementation of a short circuit in the heart, and many more.
9. KOKILABEN DHIRUBHAI AMBANI HOSPITAL & MEDICAL RESEARCH INSTITUTE, MUMBAI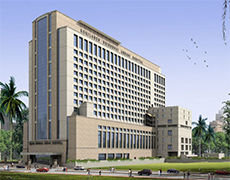 Kokilaben Dhirubhai Ambani Hospital is a multi-speciality hospital, established in 2009.
They are referred to as one of the largest hospitals for Haematology departments in Mumbai. The stem cell therapy units are equipped to serve transplant as an option for numerous acquired and congenital disorders for patients with different age groups.
Their team of specialists has successfully performed more than 1000 Robotic surgeries. They offer over 3,000 types of latest and advanced molecular biology and genetic examinations.
10. JASLOK HOSPITAL & RESEARCH CENTRE, MUMBAI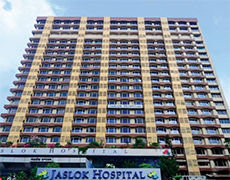 Founded on 6th July 1973, Jaslok Hospital & Research Centre was inaugurated by the former Prime Minister, Indira Gandhi.
In 2000, their department of Oncology initiated a stem cell therapy program for Blood Cancer treatment.
They implement stem cell therapy for a variety of diseases including malignant and non-malignant.
Moreover, they have achieved 60-80 % success rates in Thalassemia, Aplastic Anaemia, Leukaemia, etc.
Also, they are specialized in Paediatric stem cell therapy and provide exceptional care to patients from all age groups suffering from Cancers and blood disorders.
Generally, they perform 3-4 transplants every month and have done over 350 transplants successfully.
Are you looking for city -wise stem cell therapy hospitals in India?
Check it out!
Stem cell procedure in India
After learning about stem cell therapy hospitals in India, you now might be curious to know how stem cell therapy is carried out in these hospitals, right?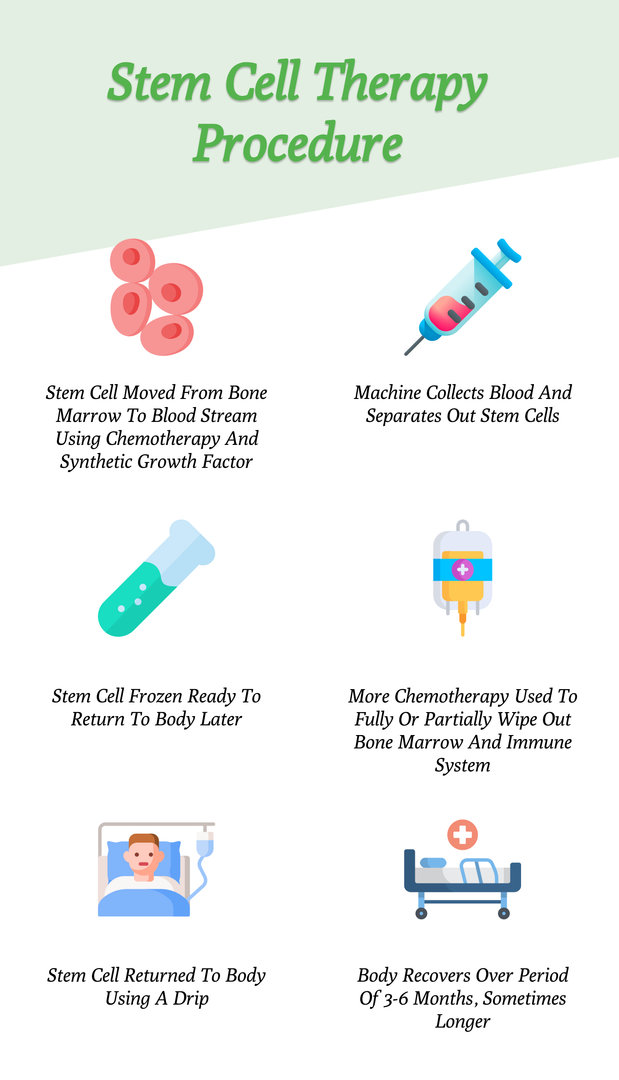 Well, the procedure for stem cell therapy in India can be carried out in 2 ways- one using your own stem cells( autologous stem cell transplant) and another using another person's stem cells( allogeneic transplant).
The approximate duration of the procedure is around 2 hours and includes the following steps-
Our experienced doctors in India evaluate a number of factors to suggest the best treatment plan for you.
Stem cells are harvested through obtaining bone marrow or a mini-liposuction while under anaesthesia for your comfort.
Concentration and activation:
Stem cells are then purified, concentrated ,and activated in the lab.
Stem Cells are transplanted into the problem area:
Using MRI, X-ray, and ultrasound guidance,stem cells are administered by our stem cell therapist right where they are needed most.
Stem cells start doing work:
The patient's condition starts to improve as the cells multiply and differentiate.
Why should you choose stem cell therapy in India?
Stem cell therapy as a procedure offers various benefits such as follows-
Aids in Pain reduction
Minimal recovery time
Increases flexibility and range of motion
No side effects
Painless procedure
Helps in treating knee injuries , acne scars, migraines, hepatitis, incurable diseases like autism, HIV , eczema, vitiligo, neuropathy , breast cancer , sickle cell disease , ataxia, and different neurological and orthopedic conditions.
Also, recent advancements such as stem cell breast augmentation and stem cell dental implants are gaining popularity.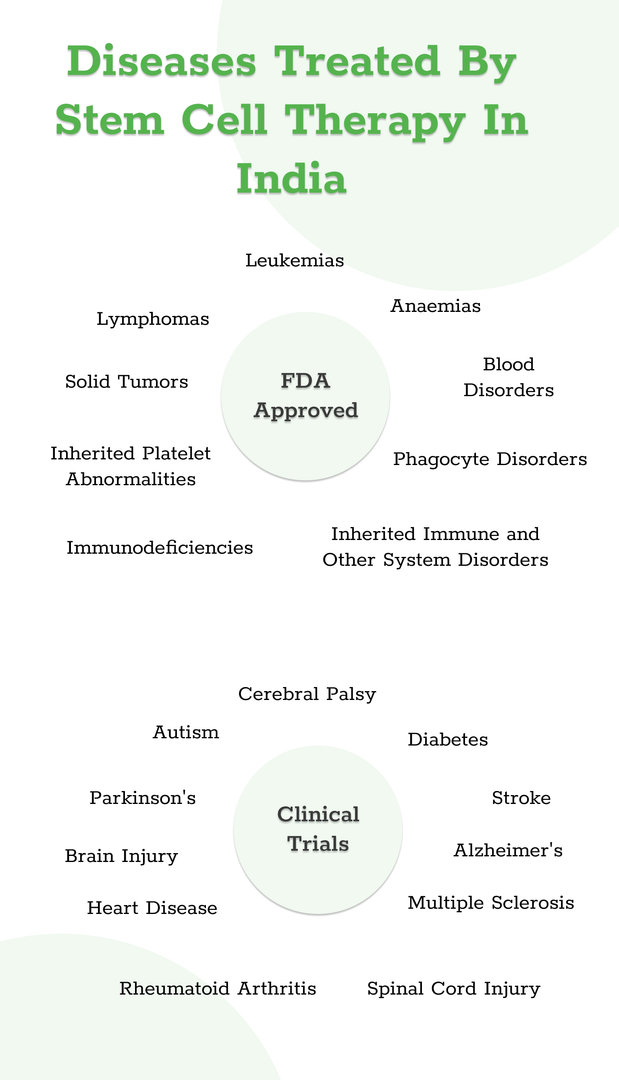 But along with these benefits, you can gain a lot more if you choose to do stem cell therapy in India.
Some of the reasons that make India an ideal destination for stem cell therapy are as follows: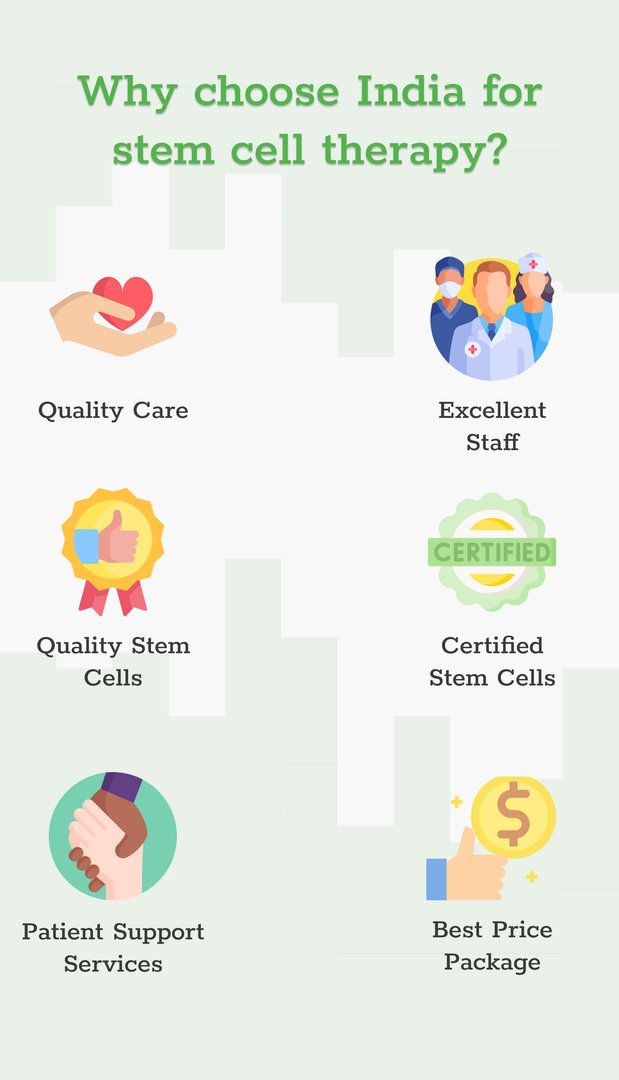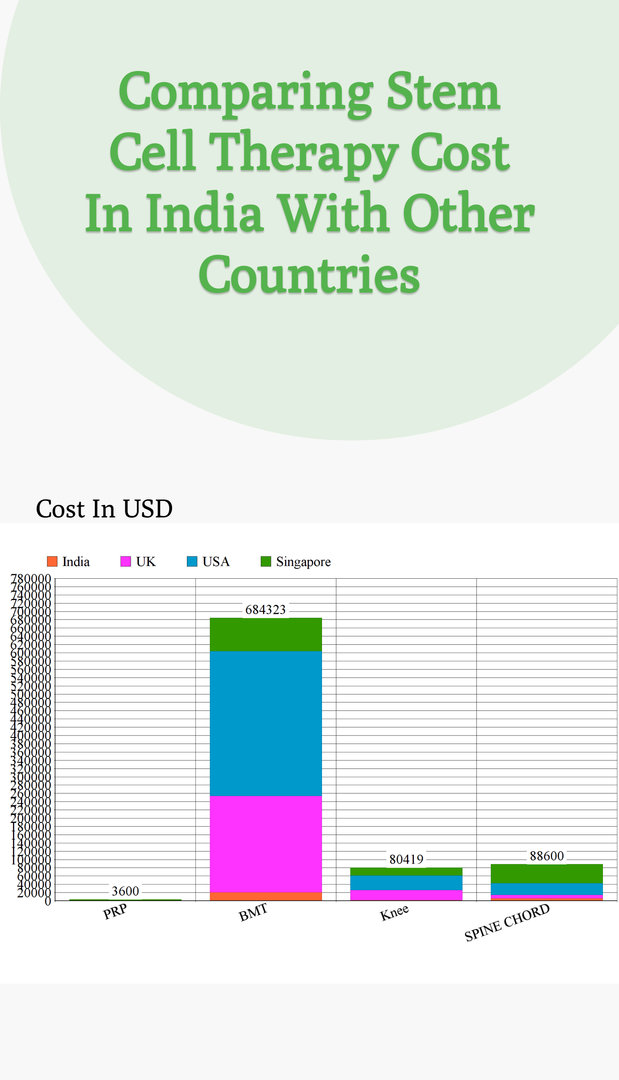 Stem cell therapy cost in India is more economical & affordable compared to other countries. You can get this treatment for around $12000 whereas in other countries the starting price is $50000. But please note, insurance does not cover the cost of stem cell treatment. Some insurance companies in India might cover other expenses related to the procedure like consultation charges etc. Learn more about stem cell therapy cost in India and everything about it here.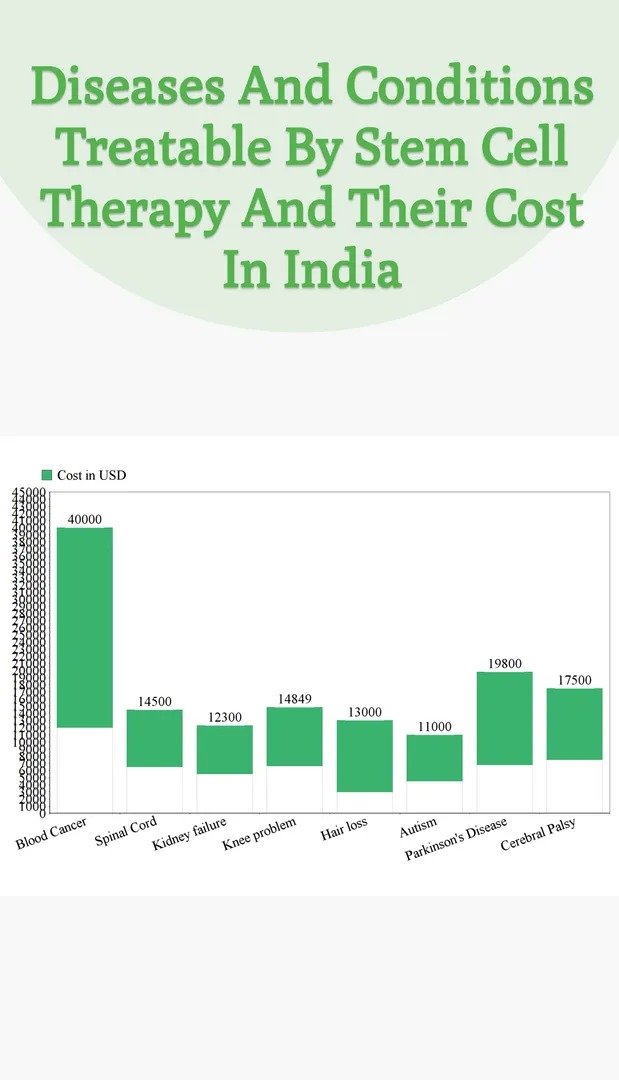 Waiting period for consultation:
The waiting period for consultation is minimum 10 days & it can extend up to 20 days depending upon the availability of doctor & also because of the required test report.
The conversion period (from the date of the therapy till your recovery) in India is minimum because we have the best doctors and advanced technology. The Conversion period for stem cell transplant is less than 30 days. However, it varies from patient to patient.
Stem Cell Therapy hospitals in India have excellent infrastructure and cutting-edge medical equipment. Technology like our diagnostic centres and labs is on par with the best hospitals in the world.
Wait ,it is not yet over!

How can we forget one of the most important reasons that make India an ideal destination for stem cell therapy?

Yes, you guessed it right!

It is the success rate of stem cell therapy in India.
So, what is the success rate of stem cell therapy in India?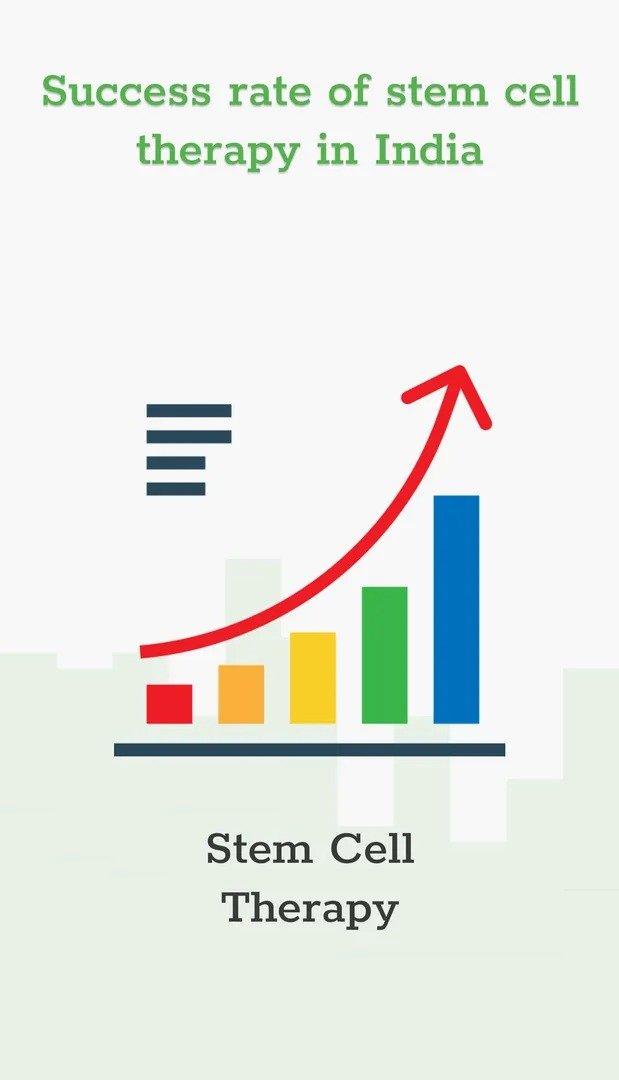 Well, there is an overall success rate of 60-80% in using stem cell therapy in India. Success rates differ, however, depending on the illness being treated, the patient's condition, and the specialist performing the procedures.
Why Choose Clinicspots?
The following reasons make Clinicspots a one-stop destination for all medical treatments, especially stem cell therapy-
We are a path that takes you from problems to solutions by connecting you to top medical experts.
We arrange video consultations with the doctors so that you can get your medical queries cleared. We believe the light of knowledge guides one to his desired destination of excellent health.
We hold your hands throughout the treatment journey, right from helping you find the right medical expert to arranging a medical visa, air travel tickets, etc. In short, we make your journey to the destination of excellent health and recovery the smoothest one ever.
Here are the details of how ClinicSpots assist international patients in the following ways:
Medical Counselling

Help With Medical Visa Travel Guidance

Assistance with Payment, Currency Exchange & Insurance
Step 1. Medical Counselling
Steps

Things You Should Know

Visit the Website

Your enquiry is reviewed within 24 hours
You receive call to review medical histories and reports.
Our medical counselors will guide you with treatment plans.
Our medical counselors will assist with travel planning.
You travel to India and begin treatment.

Connect on WhatsApp

You need to send your medical reports over WhatsApp
Our medical counselors will review your reports.
Our executives pitch doctors and hospitals best suited to your needs.
Treatment is tailored to meet your financial and medical expectations.
Our medical counselors explain tentative treatment plans.
You will receive a cost estimate.

Video consultation

Connect with doctors to make informed choices.
Clear all your doubts regarding critical care before you travel.
Connect with India's best doctors regarding critical cases such as transplants, cancer treatment, surgical complications etc.
Step 2: Help With Medical Visa Travel Guidance
Steps

Things You Should Know

Medical Visa

Medical visa is issued for 3-6 months as per the line of tentative treatment.
We assist in extending visa duration (IF REQUIRED)

Visa Invitation Letter

Only NABH/JCI-accredited hospitals can give VIL.
We issue VIL once you confirm your visit to India.
With VIL, visa to India is processed and issued quickly.

Travel Guideline

Through VIL, 2 people will get visas to assist the patient (max. 3 in some cases)
Patients can visit India on tourist visa for minor treatments (dermatology treatment, basic health check up, etc)
Patients need medical visas in India to undergo major treatments (cancer, cardiovascular issues, neurological issues, etc)
Patients in India need a medical visa for admission to a hospital.

Stay & Bookings

We assist in FRRO form registration.
We assist in C form submission.
We arrange accommodation suiting your medical needs (built-in kitchen, infection control)
We arrange accommodation suiting your financial needs
Step 3: Assistance with Payment, Currency Exchange & Insurance
Steps

Things You Should Know

Payment

Cash payment limit is subject to change with the hospital
Only cash is accepted for minor medical expenses (doctor consultation, blood tests)
Wire transfer/Credit/Debit card accepted for major expenses
International currencies accepted in SUPER/multi-specialty hospitals
We do not participate in fundraising initiatives

Currency Exchange

We assist you with forex
Hospital admin assists you with forex

Insurance

Send your insurance documents to our executives
Our executives will check which hospitals accept the insurance policy.
Hospitals then directly connect with your policy provider.
If that wasn't enough to convince you, please do not miss checking out our inspiring patient stories of stem cell therapy in India.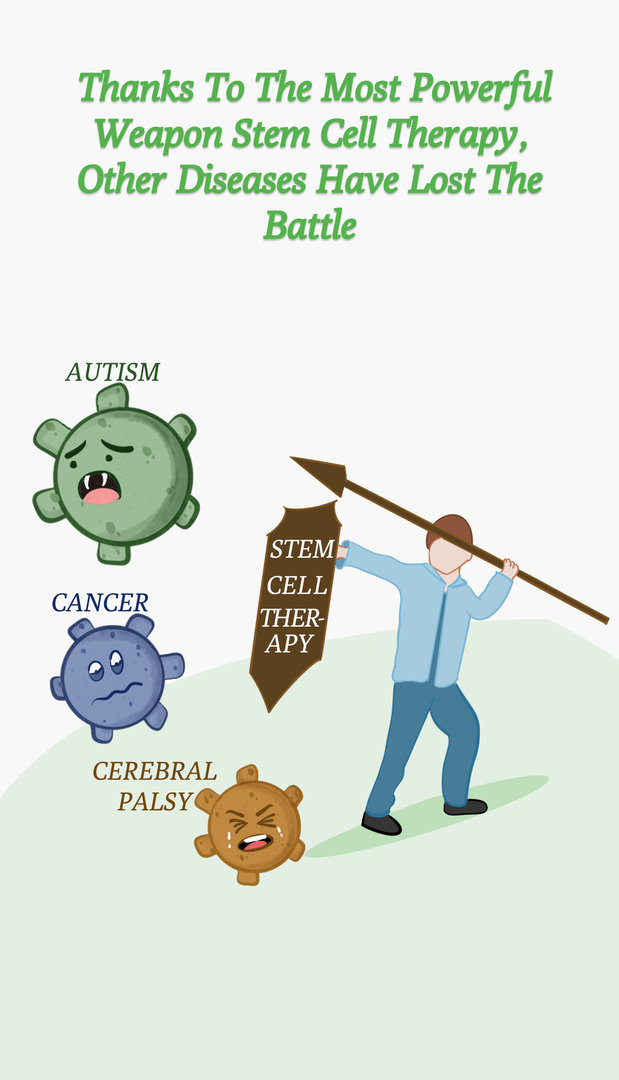 So, what are you thinking?
Call today and get free Consultation!
DISCLAIMERS: The information in the article is subject to change according to medical guidelines. This is neither an advertisement nor promotion for stem cells, rather important basic information for knowledge purposes.
Cost of Stem Cell Treatment in India
Frequently Asked Questions
Question and Answers (153)