What is the Stem Cell Therapy Success Rate in India?
Stem cell therapy or transplant is a process in which new cells are introduced into damaged tissues in order to treat disease or other medical condition. According to research, stem cell transplant has shown a 50% success rate in treating various types of cancers, thalassemia, aplastic anemia, and more. Stem cell transplant has shown a 70%-80% success rate in treating non-malignant conditions such as aplastic anemia.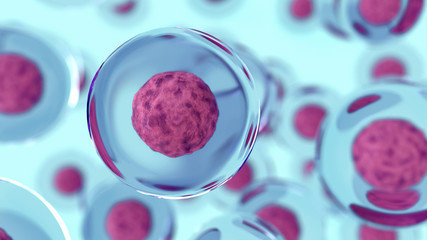 Currently, the success rate of stem cell therapy in India is around 65%-85%. This is so as the quality of treatment and hospitality provided by India is very satisfying.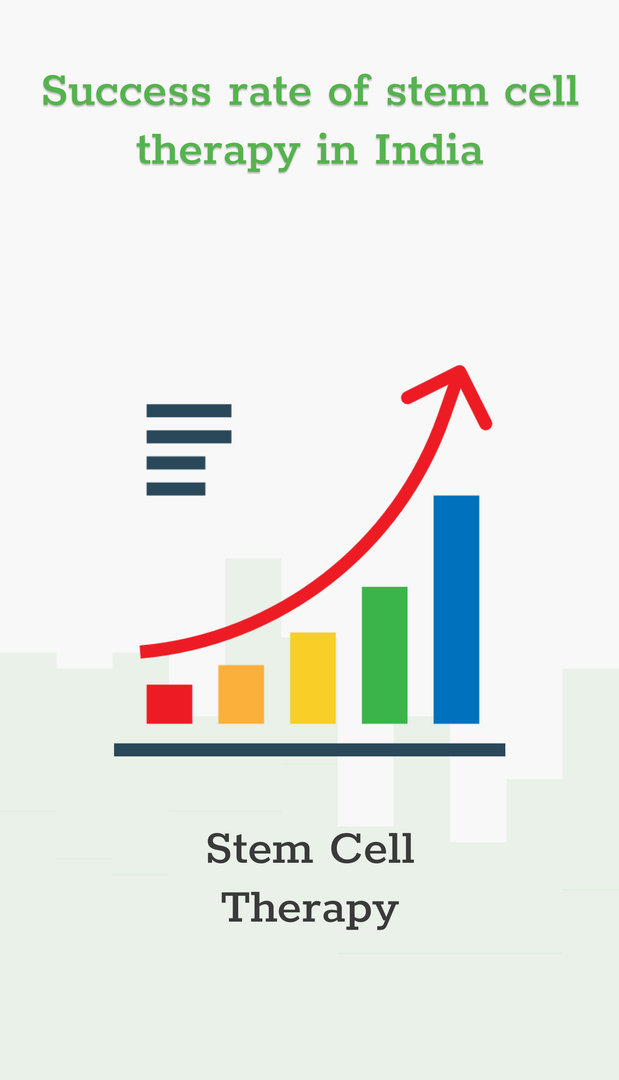 However, this depends on the type of disease being treated and the patient's medical condition.
For example, the success rate of bone marrow transplant for blood cancer patients is 50%-75% while for knee replacement stem cell therapy it is about 100%. However, it is a new approach in the medical field hence, few people are aware of this treatment.

Across the world, you will receive affordable, advanced, and best stem cell treatment for various diseases and conditions like arthritis, autism, diabetes, leukemia, erectile dysfunction, infertility, lupus , psoriasis , multiple sclerosis , HIV , heart diseases, Crohn's disease, vitiligo, epilepsy, neuropathy, breast cancer, sickle cell disease, Parkinson's ,acne scars , migraines, hepatitis, Ataxia, eczema, etc. in India.
Stem cell therapy for hair loss , penile enlargement , and breast augmentation is a new advancement, currently practiced in India.
Best hospitals in cities like Delhi, Ahmedabad, Kolkata, etc. and expert doctors are the key factors for successful stem cell treatment in India.
The best doctors in cities like Mumbai, Chennai, Kolkata, Bangalore , Ahmedabad Hyderabad, Pune and Delhi can greatly increase the chances of success.
Stem cell therapy is implemented for treating numerous life-threatening and degenerative disorders.

According to the Journal of Clinical Oncology, a study showed a significant increase in survival rates among patients who undergo blood stem cell therapy from both related and unrelated donors.

Bone marrow transplants (BMT) are complex medical procedures that involve the complete replacement of the hematopoietic (blood) system in an affected person by the application of chemotherapy and substituting it with a healthy donor hematopoietic stem cell.

Numerous disorders are benefitted from bone marrow stem cell treatment:
Aplastic anemia
Bone marrow failure syndromes
Hereditary diseases caused by malfunctioned hemoglobin synthesis
Sickle-cell Anaemia
Immunodeficiency disorders
Life-threatening blood cancers like multiple myelomas, Leukaemia
Tumors like Lymphomas and Neuroblastomas
In 2008, approximately 1500 bone marrow transplants were recorded from 11 centres in a major publication from CMC Vellore.
Since then in India, over 8,000 more patients have encountered hematopoietic stem cell transplants.

In India, it has been reported that the success rate of transplants has been from 20% in uncontrolled blood cancers to 80% in younger patients with Aplastic anemia who can be transplanted rapidly before they thrive serious infections.

In 1983 at Tata Memorial Hospital, the first allogeneic bone marrow transplant was successfully performed by the first oncologist of India Dr. Suresh Advani on a nine-year-old girl suffering from Myeloid Leukaemia.

Besides, he conducted clinical trials on 1200 patients suffering from Lymphoblastic Leukaemia. These trials helped raise success rates in treatment from 20% to 70%.

According to the Indian Council of Medical Research, clinical trials examine the capability of treatments in patients to check whether they should be further used in the general population.
All the clinical trials are conducted by CDSCO and need prior approval of DCG before their establishment.
Different Government agencies such as ICMR, DST, DBT, etc fund stem cell-related clinical trials. So far, the experience of funding agencies has shown that stem cell treatment is a less effective option in several conditions.
Further, the pilot studies conducted for age-related macular disorder and spinal cord injury were less beneficial for stem cell therapy.
Similarly, the multicentric trials for myocardial infarction and chronic stroke showed less significant statistical improvement.
However, extraordinary results have been achieved in critical Limb Ischemia caused due to Burger's disease. These results were granted conditional acceptance by CDSCO to prove the outcome by performing more cases.
According to NGSCR 2017, only those entities that fulfill the below requirements that are defined in NGSCR 2017 can regulate clinical trials with stem cells:
Clinical trials are approved only in institutions or hospitals that are registered in IC-SCT and IEC.
For multi-centric clinical trials, all the participating sites must obtain approval from their own IC-SCR and IEC.
Clinical trials can only be conducted in a medical institution or hospital having adequate infrastructure and clinical amenities.
In a clinical trial, patients may participate and avail of stem cell treatment as part of the trial if they are appropriate for the specific trial.
Patients enrolled for clinical trials are non-liable for paying any charges for required procedures, diagnoses, or hospitalization associated with the trial.
Cost of Stem Cell Treatment in India
Frequently Asked Questions
Question and Answers (153)