In simple words, a Positron Emission Tomography (PET) scan is an imaging test that will allow your doctor to check for any diseases that have affected your body. There are a few centers that perform PET scans in Mumbai.

How Much Does a PET Scan Cost in Mumbai?
The starting cost of a PET CT scan in Mumbai is Rs. 9,900 (Terms and conditions applied). The cost may also depend on whether the hospital is a government or a private hospital. In some government hospitals the cost ranges from Rs. 6,000 to Rs. 10,000 whereas in private hospitals the cost can be as high as Rs. 25,000.
Though PET scan charges may vary with the facilities given by the hospital. There are many centers providing the facility of PET scan. Out of which we have listed the best centers for PET CT scans in Mumbai as well as PET scan centers in Navi Mumbai.
Now, here we have list of 16 best centers for PET scans in Mumbai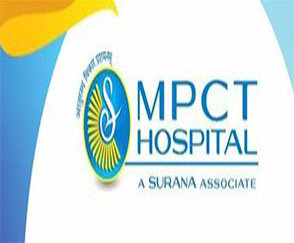 The Chief Minister of Maharashtra state Shree Fadnavis Devendra himself inaugurated Mahatma Phule charitable trust MPCT on 30th August 2017.
Centre has been given a surprise inaugural scheme for the patient to carry out PET ct scan in Mumbai at Rs. 10,000, whose actual cost is about Rs. 25,000 and the offer was held for the first six months of the inauguration date.
Features:
MPCT has announced another discount where your whole body PET scan cost in Mumbai will be done in just 8000rs. Which actual worth Rs. 15,000 nowadays.
Same discount has been approached online with some coupons, It just has to create an online coupon with the registration fees Rs. 472 which is nothing but the GST paid online to receive the coupon.
Address: C7, Budhyadev Mandir Marg, Sector 4, Sanpada, Navi Mumbai, Maharashtra 400705
2. Nueclear Healthcare Limited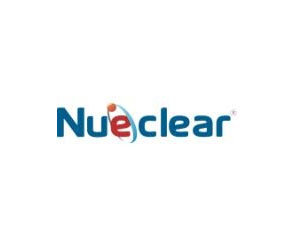 Nueclear Health Limited is started in 2011 by Dr. A. Velumani. The Organisation has the aim to make nuclear machines available and affordable.
They have plans to promote more networks of 4 medical cyclotrons and 80 PET/CT scan centers. Nueclear health care is set up with advanced technologies for radiology. Nueclear is nothing but the brand of Thyrocare, which is a leading pathology center.
Features:
This is one of the few hospitals to have fully facilitated machinery for the PET scan test in Mumbai.
PET scan in Mumbai cost may vary hospital to hospitals with their facilities and treatment provided by the hospital. At Nueclear Healthcare Limited PET/CT scan is done in just Rs. 9,999.
Address: 4/1A, sector 23, Koparkhairane, Navi-Mumbai, Maharashtra-400709, India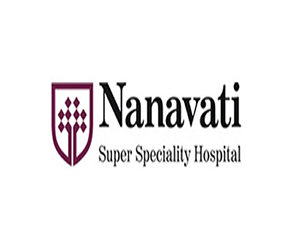 In November 1950, the prime minister of India Mr. Jawaharlal Nehru himself put the foundation of Nanavati Super Specialist Hospital however in 2013 hospital has started with the cancer treatment facilities too.
The hospital has also introduced PET scan technology. They have 350 beds, 55 specialty departments, 100 doctors, experienced nurses, and 1500 employees. They provide advanced Diagnostic and imaging facilities like PET scans.
Features:
PET scan in Nanavati Hospital is available for Eye to thigh with plain CT, with abdomen CECT, with pelvic CECT and Eye to thigh PET with the chest.
At Nanavati Super Specialist Hospital the charges for the PET scan are as follows. Eye to thigh PET with plain CT - Rs. 13,900 Eye to thigh PET with abdomen CECT - Rs. 17,350 Eye to thigh PET with the abdomen, pelvic CECT - Rs. 19,350 Eye to thigh PET with chest, abdomen CECT - Rs. 19,900.
Address: Swami Vivekanand Marg, Vile Parle West, Mumbai, Maharashtra 400056.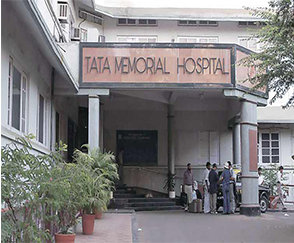 Tata Memorial Hospital in India was founded by Sir Dorabji Tata Trust on February 28, 1941. The hospital connected with Advanced Centre for Treatment and the Centre for Research and Education in Carrier (AC TREC).
Hospital is fully dedicated to the treatment, prevention, research and education of cancer. Tata is one of the best hospitals for PET scan in Mumbai.
Features:
Hospital has one of best radiotherapy department with efficient machineries.
PET scan cost in Tata Memorial Hospital Mumbai are Rs. 17,000 for inpatient and Rs. 25,000 for outpatient.
Address: Dr. E Borges Road, Mumbai, Maharashtra – 400012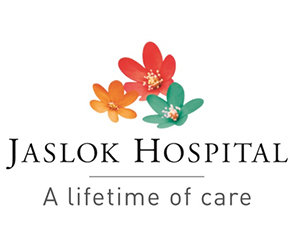 Jaslok Hospital and Research centre inaugurated by Prime Minister of India on 6th July 1973.This is one of the finest hospitals for PET scan centres in Mumbai.
Jaslok is a leading hospital for Diagnostic and interventional Radiology in all over India and Southeast Asia. They brought first high end PET scan in Asia and they are the first to introduced spiral CT, 64-Slice Cardiac CT, MRI and more. This is one of a few reputed centres where you can get best PET scan in Mumbai.
Features:
Hospital is occupied with a 5-ring 16-slice PET/CT scanner. There are only 13 such machines available in the world with scanner.
PET scan cost in Jaslok hospital is approx Rs. 24,000.
Address: Dr. Deshmukh Marg, Pedder Road, Opposite Sophia College, Mumbai, Maharashtra – 400026
Bombay Hospital was founded by R.D. Birla in 1950. Hospital is fulfilled with the best team of doctors in various departments like neurology, PET/CT scan, orthopaedics, MRI, cancer and urology.
They have 2 cath labs and 4 completely dedicated operation theatres. ECG, Echo/stress and Holter, MRI and CT scan, PET/CT scan, ultrasound, urodynamics, X-Ray, Mammography and many more test done in the hospital. Timing for PET scan in this hospital is 9am to 5pm and the concern doctor is Dr. Kiran kumar.
Features:
The PET scan machine at Bombay hospital is so advanced that it takes just 7 minutes to give the results.
Bombay Hospital charge nearby Rs. 22,000 for PET scan in Mumbai India.
Address: 12, Marine Lines, Mumbai, Maharashtra – 400020
7. P53 Cancer Clinic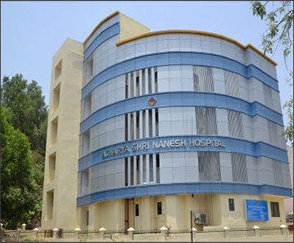 In Navi Mumbai, there are only a few centers providing a PET scan facility. Dr. Donald John's P53 cancer clinic is one of them. He is having 10 years of experience in oncology and Breast surgery.
The clinic is providing treatment for breast cancer, colon cancer, head and neck cancer, ovarian cancer, stomach cancer, and lung cancer.
Features:
PET scan price in Mumbai is higher than the prices in Navi Mumbai. In the P53 cancer clinic, charges are Rs. 10,000 – Rs. 25,000 depending upon the body part which is to diagnose Hospital: Somani Cardiac & Gynecology Center, Sahyadri Hospital Pune-411004
Address: Flat no. 56, KuberHsg Society, Plot No. 43, Sector 17, Vashi, Navi Mumbai – 400703.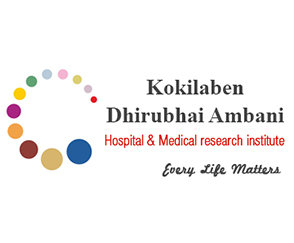 Here, we are talking about one of the best multispecialty hospitals for PET scan in Mumbai, which was named as Kokilaben Dhirubhai Ambani hospital. This is one of the biggest hospitals in Mumbai stated in the year 2009.
Hospital has a great team of medical professionals. They put their initiatives to quality and safety commitments with National Accreditation Board for Hospitals and Healthcare Providers (NABH). If you are not able to find any reputed center for PET scan in Borivali then let us inform you that you can visit Kokilaben Dhirubhai Ambani Hospital as it's quite near to your place.
Features:
Hospital is providing an FDG PET-CT scan, a Ga-68 DOTANOC PET-CT scan, and a Ga-68 PSMA PET-CT scan for the whole body.
FDG cardiac PET scan and FDG Brain PET scan is also available in the hospital.
Charges for the entire above PET scan test are nearby Rs. 10,500 to Rs. 25,000.
Address: Rao Saheb, Achutrao Patwardhan Marg, Four Bunglows, Mudran Press Colony, Andheri West, Mumbai, Maharashtra 400053.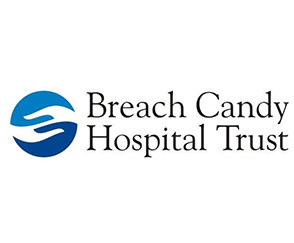 We are glad to introduce you one of the oldest hospital of Mumbai. We are talking about Breach Candy Hospital which was established in 1950.
They have best team of qualified and experienced doctors with excellent nursing care. Breach candy hospital was the first centre in Mumbai, who introduced the latest model of PET scan which was developed by Siemens Healthcare, Germany.
Features:
This latest model of PET scan is efficient to put 200% improvement in image quality.
Hospital providing facility of PET scan on Monday to Saturday during morning to noon hours. PET ct scan cost in Mumbai is high.
In Breach Candy charges Rs. 10,000 to Rs. 25,500 for PET scan, though the charges are depending upon which body part is to be diagnosed.
Address: 60 A, Bhulabhai Desai Marg, Breach Candy, Mumbai, Maharashtra- 400026.
10. Sushrut Hospital and Research centre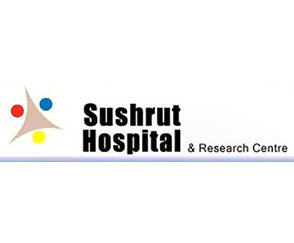 Sushrut Hospital and research center is a multi-specialty hospital. The hospital is occupied with a team of veteran doctors and nurses.
The Centre has the pride to provide qualitative ICU, OPD, well-equipped operation theatre, and diagnostic center. Never the less, the center can provide many facilities like PET scan, CT scan, mammography, CT angiography, Digital X-ray, PFT, and a lot more are there.
Features:
PET /CT scan for Oncology, Cardiology, Neurology is done in this hospital.
If you looking for the affordable PET scan in Mumbai you can visit Sushrut Hospital. As the hospital is a joint venture of the public and private sector, they charge for PET scan is not so high they start with Rs. 10,900 and further it's depending upon the test you undergo.
Address: 365, Swastik Park, Chembur East, Mumbai, Maharashtra - 400071.
11. Exo Path Labs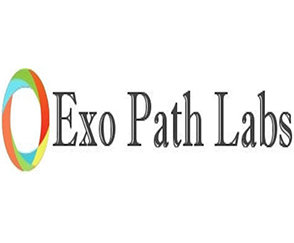 Though there are many multi-specialist hospitals available in Mumbai. We have few eligible Diagnostic centers too for PET scan in Mumbai; those are consisting of best machines and equipment.
Exo Path Lab is one of them. They provide great services and fast results because of the best staff and well equipped diagnostic centers.
Features:
They used to perform various types of PET scans for cardiac, Brain, and the whole body.
Remember, charges for PET scan varies with body parts. Hence Rs. 15,000 is charged for Brain with Contras or Regional scan with Contras, and the same charges are applied to cardiac scan and whole body plain.
A brain plain or Regional Plain scan or Bone scan is done in Rs. 12,000. The whole body with Contrast is done in Rs.18000.
Address: LBS Marg, Ghatkopar West, Ghatkopar, Mumbai, Maharashtra – 400086.
12. Medcare Institute of Diagnostics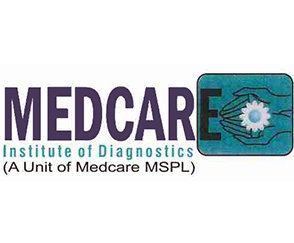 Medcare Institute and Diagnostic center are one of the fully fitted diagnostic centers to perform PET scan in Mumbai. They provide a unique facility whereby patients could have a professional medical facility at home too.
Features:
Not only PET scan has Nuclear Medicine (NM), Radiology, Pathology liked that they do many more applications in the center.
The cost of PET scan in Medcare Institute and Diagnostic center is Rs. 9,500 to Rs.24,500.
Address: Sushrut Hospital, 365 Swastik Park, Chembur (East), Mumbai, Maharashtra - 400 071.
13. Jankharia imaging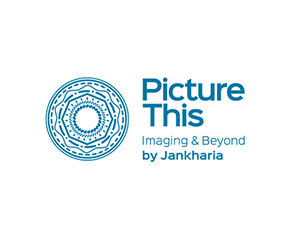 Jankharia imaging is a pathology lab, set up with all machines and experienced staff to do PET ct in Mumbai. The lab has all types of equipment which required for the test like MRI, CT scan, PET scan, Ultrasound, X-ray, Dexa Scan, etc.
Features:
Recently lab has promoted a 10% discount on tests like PET scan, CT scan, and various blood tests.
After discount the cost of PET scan in Jankharia imaging is Rs. 20,700.
Address: Piramal Annexe Building, Ganpatrao Kadam Marg Next to A to Z Industrial Estate, Lower Parel, Maharashtra Delisle Road, Mumbai-400013.
14. Thyrocare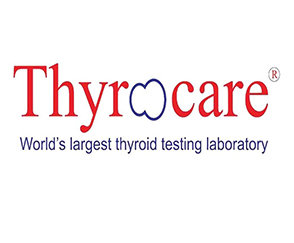 Thyrocare is India's first fully automated pathology lab; it is leading in the medical diagnosis industry. Here clinicians lean to provide their services to patients.
Right now Thyrocare has more than 2000 branches all over India and abroad. They are processing near 40,000 samples daily. The lab has the most advanced instruments and an intelligent laboratory information system. Thyrocare introduced their new branch in Navi Mumbai named as Nuclear Healthcare by Dr. A. Velumani.
Features:
In India charges for PET scan are high. The patient used to spend an average amount of Rs. 20,000 to Rs. 25,000 for PET scan in Mumbai.
Thyrocare takes the initiatives to make PET scan affordable hence Nuclear charged Rs. 9,999 for PET scan.
Address: 4/1A, sector 23, Koparkhairane, Navi-Mumbai, Maharashtra-400709, India.
15. Health Being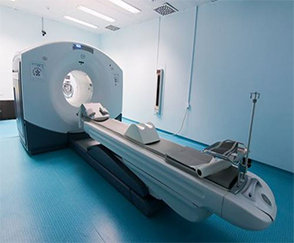 Health Being is situated in Malad West. It is one of the reputed PET scan centers in Mumbai. You can say it's a one-stop destination for customers who are looking for facilities like PET Scan, Cardiac CT Scan, MRI Scan, CT Coronary Angiography, and 3 Tesla MRI Scan. They provide services 24X7.
Features:
The approximate cost of PET scan in Mumbai ranges between Rs. 8,000 to Rs. 20,000.
Address: Link Road, Malad West, Mumbai 400064, Behind Infiniti Mall
16. Tirupati Foundation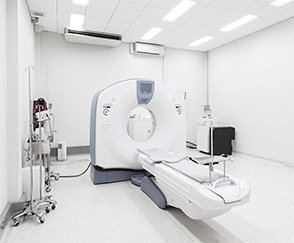 It is a health care service provider that provides services related to Diagnostic Test Services. The Foundation facilitates a variety range of Test Scans like Sonography, CT scan, and EMG.
Test, Stress Test, Bone Densitometry Test, Nuclear Scan, MRI Scan, Colour Doppler Sonography, CT angiography, and so on.
Features:
The staffs here are courteous and dedicated to providing services to their clients. This PET scan center also has two more branches in Malad, West, and Link Road.
The approximate cost of PET scan in Mumbai ranges between Rs. 8,000 to Rs. 20,000.
Address: Old BMC Building 2, Room No. 16, Koliwada Rawali Camp Sardar Nagar, Flank Road, Sion Mumbai 400022.
There are various types of PET scan test in Mumbai which are listed below :
Cardiac PET scan: A cardiac PET scan plays a highly effective role to diagnose heart disease. According to the doctors, PET scan gives more accurate results as compared to an angiogram, electrocardiogram (ETC), and single-photon emission computed tomography (SPECT), etc. Here radioactive tracer consists of radioisotope inject to the heart. This is nothing but the radioactive compound whose movement is detected in the PET scan. Then the patient undergoes a scan where the tracer detects activities and produces an image.
PET F18 FDG scan : FDG stands for fluorodeoxyglucose scan which is nothing but a glucose scan. If the heart muscles are permanently damaged then this glucose test has to be done. This scan is used for Oncology, Neuroimaging, Cardiology, Infectious diseases and to detect many other diseases.
PET/CT scan : In terms of getting more accurate results PET (positron emission tomography) scan and CT (computed tomography) scan are used in the combination to get better results. This test provides a 3D image of the affected body part, where abnormal metabolic activity is detected. During PET scan the glucose spread throughout the whole body and produces the picture of body parts. Some time due to sensitivity or due to some allergy, people could face some side effects such as headache, nausea, vomiting issues. All types of cancer, Heart problems, and Brain disorders are detected with the use of PET scan test in Mumbai.
On a daily basis, more than 1000 patients undergo PET scan in Mumbai.
How does PET scan work?
In this scan, a special tool is used which has radioactive tracers. The doctor will tell to inhale, swallow or inject these tracers into a vein in your arm. All these depend on which part of your body needs to be examined. The tissues and the organs in your body will then absorb these tracers.
The tracers will help your doctor to check how well your tissues and organs are working in your body when under the PET scanner. The tracers in the body accumulate in the areas where there is a high chemical activity, which is beneficial because an area with high chemical activity often relates to disease. In PET scan, these areas will show up as brighter spots.

Why do you need to have a PET scan?
A PET scan helps to inspect the Patient's blood flow, working metabolism of your organs and tissues, or the oxygen levels in your body. With the help of PET scan the doctor can detect the area of any complex diseases.
The doctor can address the area of the disease quickly via PET scan and start the treatment as soon as possible. Most Doctors prefer PET scan and recommend undergoing PET scan in Mumbai as they assured to get accurate results in a short period and at an affordable rate. Let us inform the people who are looking for PET scan in thane, they need not travel a lot as there are many experienced doctors available there itself.
Frequently Asked Questions
Is it possible to get a PET scan done on an outpatient basis in India?
What is the Full body PET Scan cost in India?
What is the accuracy of a PET scan ?