List of 15 Best Places of Hair Donation for Cancer Patients in India
Do you wish to donate your hair to people experiencing permanent hair loss due to cancer? But don't know the process? Here is everything you need to know.
Many people face short-term hair loss as a side effect of chemotherapy or radiation in cancer treatments or long-term hair loss due to accidents or other illnesses. If you are willing to make a difference in their lives, this article is for you.
The organizations that accept donated hair have strict requirements, so don't forget to study the complete details before donating. You wouldn't want to cut your hair for donation and then find out it is not acceptable, right?
In this article, we will cover the procedure to donate hair for cancer patients in detail, along with the organizations that accept donated hair and their processes.
You may not realize the importance of having hair until you have to live without it. People experiencing permanent hair loss out there are waiting for your donations. Your hair can grow again, but many people have lost their hair permanently with no hope for hair growth.
Hair donation for cancer patients is a highly empowering act. It makes you realize that you are chosen to help others in a world full of chaos and uncertainties.
So, if you have decided to give your hair for donation, this article will guide you about all the prerequisites of hair donations in India.
Donating hair is the best way to support people with cancer. So give your hair to those who have lost theirs.
Why Should You Donate Your Hair?
Just think for a moment that your little help can change someone's life and give them the confidence to face people and survive in the world of criticism.
By hair donation, you are not only helping others, but you are bringing yourself a feeling of satisfaction and inner happiness. Donating hair is a compromise for a few days only, but it is a source to help someone permanently.
Did you know research shows that people suffering from alopecia (hair loss) experience physiological problems? A study shows that seven out of twelve children with alopecia faced anxiety disorders. Isn't that overwhelming?
Hence, by donating hair for alopecia or other disorders like cancer, you are not only giving hair but preventing people from getting into mental conditions that are impacting their quality of life.
By donating hair to cancer patients, you are:
● Enhancing someone's appearance and looks.
● Improving someone's mood, self-esteem, and self-confidence.
● Taking patients to the road of recovery.
● Giving someone strength and hope to live.
● Preventing adults and young souls from mental disorders.
● Bringing back the innocent kids towards life.
● Improving people's quality of life and making them think they matter to the world.
● Helping someone to cope with emotional and physical hardships.
● It gives a more natural and realistic look to people with cancer that artificial wigs can't.
Where Can I Donate Hair For People With Cancer?
Many organizations and hair donation charities in India collect hair from people willing to donate and then use hair donations for cancer wigs.
The details of the best hair donation organizations where you can donate your hair are given below:
1. Hair Crown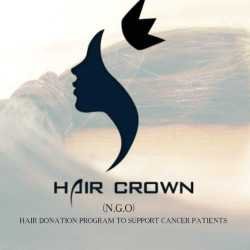 Hair crown is one of the leading hair donation organizations in India that aims to return the self-confidence of cancer patients experiencing hair loss. Mr. Ram Arshith established this organization in 2012.
They provide the highest quality hair wigs to cancer patients free of cost.
They also hold campaigns and motivational presentations for persons dealing with life-threatening medical conditions.

Criteria of hair donation:
Hair crown accepts all kinds of hair, even if it's treated or colored. But the length of the hair should be between 12 to 15 inches.
Moreover, you must shampoo and condition your hair before donation and avoid using any products or hairspray.

2. Cope with Cancer
Cope with cancer is also the best place for hair donation in India. They donate free wigs to cancer patients. The organization's objective is to assist cancer patients in achieving their confidence and self-esteem by providing wigs that are natural, comfortable, durable, and sturdy. Moreover, the cap of the wigs is made of soft material, specifically designed to suit sensitive scalp.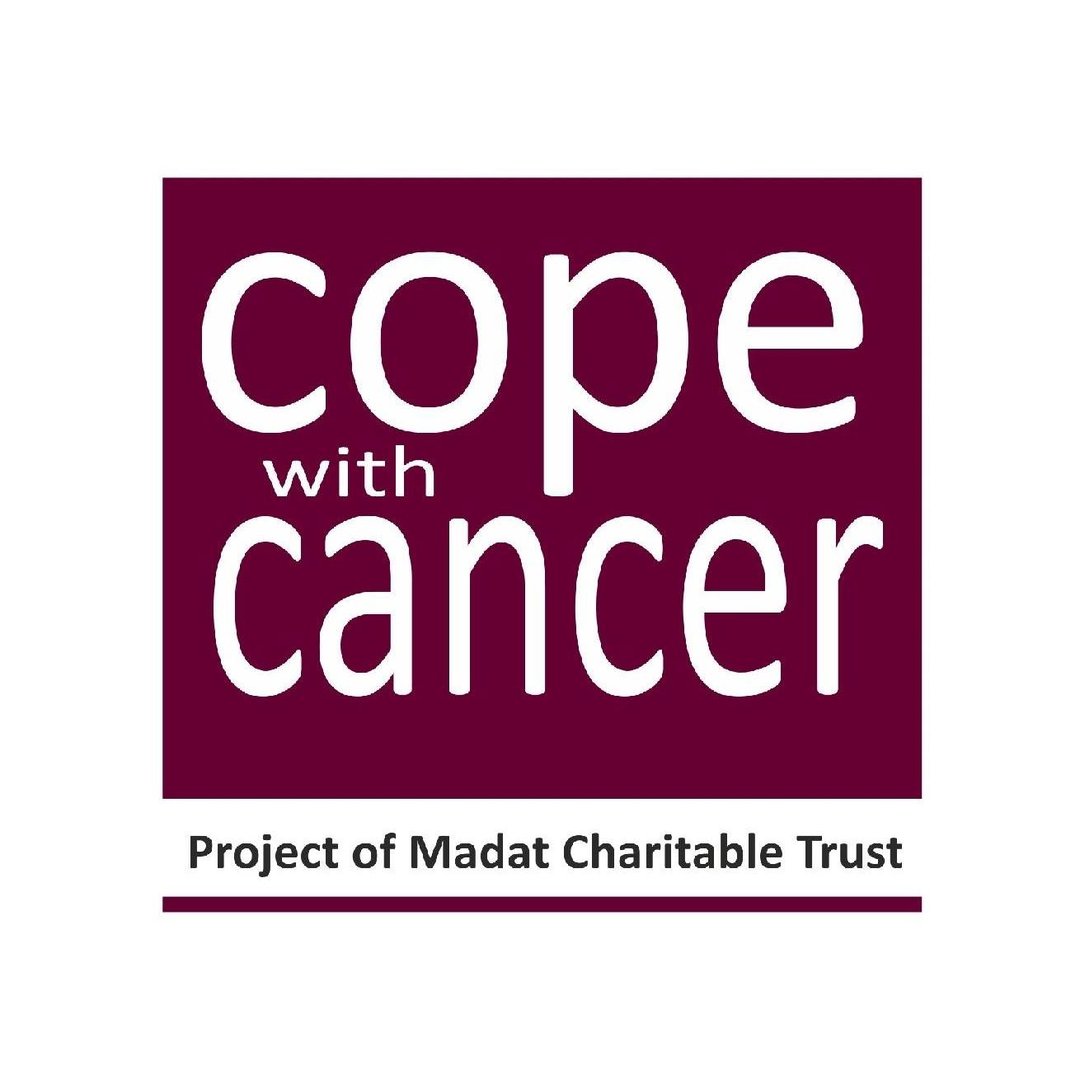 Cope With Cancer inspires, motivates, and creates awareness among people to donate healthy hair. The moto of cope with cancer is that if we can cut our hair for styling or religious purpose, so why not for donation?
Criteria of hair donation:
Your minimum hair length for donation in Cope With Cancer should be 12 inches.

To confirm that your hair has reached the organization, you must mention your name, mobile number, and email address while donating to receive confirmation.
3. Adyar Cancer Institute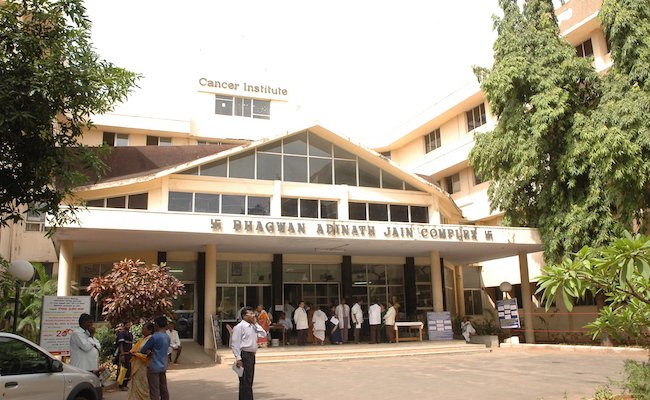 Adyar Cancer Institute is also known as The Cancer Institute WIA. It is a non-profit cancer treatment and research institute.

Criteria of hair donation:
The minimum hair length should be 15 inches to donate to Adyar Cancer Institute.
You can send your hair by courier or send it to their address by hand.
4. Cherian Foundation's Campaign 'Gift Hair Gift Confidence'
Cherian Foundation donates wigs to poor cancer patients. They realize the fact that long hair is regarded as an essential factor of women's beauty and that's why most underprivileged women coming from a conservative society stay away from cancer treatments in fear of losing hair.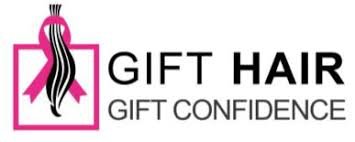 In this consideration, 'Gift Hair Gift Confidence' aims to encourage underprivileged women to step forward and avail of cancer treatment.
They work in collaboration with Adyar Cancer Institute and other organizations to distribute the highest quality wigs to cancer patients, keeping into consideration the sensitive scalp of patients.
Criteria of hair donation:
● Fill out the hair donation consent form on their website
● Wash hair thoroughly.
● Make a ponytail and tie it with a rubber band.
● Measure your hair and make sure it is longer than 10 inches.
● Cut the rubber band.
Place your hair in a clean ziplock bag and courier it to the given address.
5. Shair - Hair And Wig Donation Initiative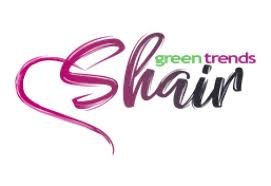 Hair and Wig Donation is a salon for hair donation. The green trends unisex hair and style salon donates natural wigs to the needy by organizing hair donation programs and camps. The camps are conducted so anyone can donate their hair freely in a well-organized open environment.
Criteria of hair donation:
If you have 10 inches or above hair, you can donate your hair at Hair And Wig Donation.

They are one of the top unisex salon chains to execute hair donation campaigns across India.
6. Aarogya Seva
Aarogya Seva is a nonprofit organization in Bengaluru. Share cut, an initiative by Aarogya Seva, aims to make natural wigs for patients experiencing chemotherapy-induced hair loss.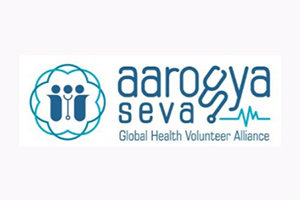 Their objective is to donate wigs free of cost to low-income communities. Specifically, the women and children cannot afford commercially available wigs costing above 5000 INR.
Criteria of hair donation:
To donate hair at Aarogya Seva, you must register online and your hair must be of a minimum of 6 inches measured from tip to tip.

The rule for measuring curly hair at Aarogya Seva is that it should be pulled straight and then have a measurement of 6 inches.
7.

Ladies Circle India

Ladies Circle India is an organization that collects hair for donation, makes wigs, and sends them to Cancer Institute Chennai.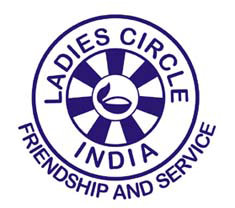 They understand that cancer is a debilitating disease and many people lose their self-confidence while encountering the treatment.
In an attempt to bring their self-confidence back, Ladies Circle India collect hair from individuals and work with organizations to make wigs for cancer patients and donate them to women with poor economic background.
8. OncoHappy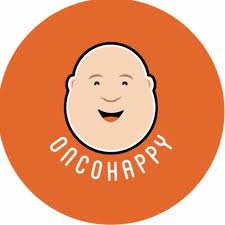 OncoHappy is a social initiative to provide holistic care to cancer patients.
They provide integrative cancer care awareness, curated information, and therapy-based mind-body healing experiences.
Criteria of hair donation:
The minimum hair length should be 10-12 inches.
Hair can be dropped off or courier at their registered office from 26th to 28th of every month.
They do accept color and treated hair
Collected hair from grounds is not accepted.


9. 'Sprarsha' Program of CODP (Canara Organisation for Development & Peace)
CODP is a development organization that works to meet the needs of poor and marginalized people. It was founded in 1974. Child labor, forced work and bonded labor are all addressed in these programs.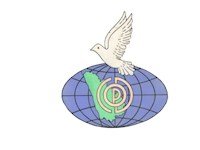 Sparsh is one of their campaigns for hair donation for needy people. They periodically organize hair donation drives.
Once it is done, donated hair is transferred to the Hair Bank in Thrissur, where it is used to make wigs for needy cancer patients.
Criteria of hair donation:
The Minimum required hair length is 12 inches.
10. Even A Cut Can Heal Club
Even A Cut Can Heal is a hair donation club by Addlife foundation. It is one of the non-profit hair donation organizations that gift hair wigs to women cancer patients after incorporating your donated hair into human hair wigs.
Address: Viral House, Opp. Sterling Speciality Clinics & Cancer Center, Sindhu Bhavan Road, Bodakdev, Ahmedabad
11. Inventive Helping Hand Society
Inventive Helping Hand Society is an NGO-registered organization. They host hair donation occasions and donate that hair directly to chemotherapy patients.
12. Hair Bank Miracle Charitable Association
Your hair must have a length between 10 to 14 inches to donate to the Hair Bank Association. They collect hair from people, organizations, and churches and use it in wigs to donate it to poor cancer patients.
13. Natural Wig Works
Natural Wig Works is addressed by Kumar Wig Maker. He collects hair of 12 inches in length and incorporates it into wigs. The wigs are then sold at low prices.
Address: # 119 6th Main, 12th Cross, JC Nagar, Kurubarahalli, Bangalore 560086
14. Hair For Hope

You can contact Hair For Hope for any hair donation event hosted in India.
Hair For Hope is a campaign that creates awareness about hair donation in India.
15.For You Trust
For You Trust is a hair donation organization in India located in Kannur, Kerala.
Criteria of hair donation:
Their requirements for donating hair include that your hair should be 10 to 15 inches in length.

Moreover you should not send your hair that is picked from the ground.
What are the criteria for donating hair for cancer?
Of course, you cannot donate whatever hair you wish, and there are some criteria to meet if you want to donate hair to cancer patients.
In this section, we will discuss all the rules for donating hair. The criteria for donating hair include:
● The hair should be clean, dry, and tied in a ponytail or braid before cutting.
● No hair products, for example, spray, gel, or mousse should be applied to the hair.
● The hair length for donation should meet certain criteria. The required length usually ranges between 12 to 15 inches but it can vary from organization to organization.
● Some organizations accept colored hair while some do not. Hence, this factor depends on the hair donation organization.
Let's take a look at the steps to be followed while donating hair for cancer patients.
How To Donate Hair To Cancer Patients In India?
The Six Simple Steps To Follow for hair donation for cancer patients.
If you plan to donate hair to cancer patients, follow these six simple steps and ready to donate.
Step 1: Find And Choose A Hair Donation Organization
The first step for hair donation is to choose a hair donation organization near your locality. Then read all their requirements and prerequisites for hair donation. Make sure you follow them all or else they won't accept your donation.
Step 2: Wash Your Hair
The second step is to wash your hair thoroughly with shampooing and conditioning and ensure no products remain on your hair.
Step 3: Dry And Tie Your Hair
After you've washed your hair, let it dry naturally. Then make a ponytail or a braid. Next, tie the second end of your hair with another rubber band.
Step 4: Measure Your Hair Length
The 4th step is to measure the length of your hair and make sure the length matches the required length of the hair donation organization you have selected. If the length doesn't match, you can encounter rejection.
Step 5: Cut Your Hair
Now place three fingers above the first rubber band and cut your hair where the top finger is placed.
Note: Apart from these instructions, don't forget to ensure that your hairstyle and haircut match the donation cut instructions.
Step 6: Pack Your Hair And Donate
Pack your hair safely in a ziplocked bag. Attach your name, mobile number, and email address to the bag and send it to the organization.
Note: Make sure to follow any other steps or guidelines mentioned by the organization.
Do's And Don'ts Of Hair Donation for Cancer Patients:
You certainly don't want your efforts for hair donation to go in vain. Make sure to follow these do's and don'ts if you are planning to donate hair to get accepted and reach the needed ones.
Do's:
● Research a hair donation organization whose requirements are easy and accessible for you.
● Submit hair that is clean, dry, trimmed, healthy, and matches the organization's requirements.
● Follow the shipping instructions of the hair donation organization you have chosen.
● If you are having difficulty matching your organization's requirements, visit a salon for hair donation. They will help you cut and tie your hair according to your chosen organization. Search "hair donation salon near me" to find an accessible salon.
Don'ts:
● Don't send hair that is mixed with multiple people's hair in your house.
● Don't send short hair.
● Don't send unhealthy or unwashed hair.
● Don't send multiple people's hair in one shipment.
● Don't donate gray hair for wigs or dyed hair as a precautionary measure. Gray hair is acceptable in some organizations so you can check to confirm.
● Don't send hair that is bleached, permanently colored, lightened, or chemically treated. For example, hair that has undergone treatments like rebounding or keratin treatment should be avoided for sending.
So, do you want to be a part of hair donation and make a difference in people's lives? Then what are you waiting for? Let's get started today.
About Author