Introduction
The Chemotherapy cost in India is quite affordable compared to other developed countries. However, the price also depends on the type and stage of cancer, the quantity of dosage and the root of chemotherapy administered, On this page, you will get to know cost estimate for types of chemotherapy, added costs, pre-operative and post-operative costs.
Treatment Cost
Chemotherapy Oral
$800 - $1,000
Chemotherapy Through IV
$1,000 - $1,500
Chemotherapy Through Port
$3,000 - $4,000
Cost in Top Cities
| Cities | Min | Avg | Max |
| --- | --- | --- | --- |
| Delhi | $40 | $245 | $681 |
| Ahmedabad | $34 | $205 | $569 |
| Bangalore | $40 | $241 | $669 |
| Mumbai | $42 | $254 | $706 |
| Pune | $38 | $232 | $644 |
| Chennai | $36 | $221 | $613 |
| Hyderabad | $35 | $214 | $594 |
| Kolkata | $32 | $196 | $544 |
More Information

Generally, the cost of this cancer treatment in India depends on how chemotherapy is given. The total chemotherapy cost in India ranges from ₹2,954 ($37) to ₹49,909 ($625).
Chemotherapy delivered through IV (Intravenous chemotherapy) and the total expense can range from ₹70,000 ($1,000) to ₹1,05,000 ($1,500).
Another common way of delivering chemo is oral— oral chemotherapy cost in India starts from ₹56,000 ($800).
Chemotherapy port prices start at $210,000 ($3,000) as it involves minor surgery, thus the costs are higher. These costs, as well as any additional treatments, are billed as part of a package.
Palliative chemotherapy is used when cancer has spread and chemotherapy isn't working to cure it. The palliative chemotherapy cost in India is approximately Rs.40,000 ($540) per day.
All these costs can become a bit overwhelming. So we have given a complete overview of chemotherapy costs in India.
Below, find a detailed discussion of chemotherapy costs.
The affordable cost of chemotherapy in India is a major factor that prompts people to choose India for their treatment.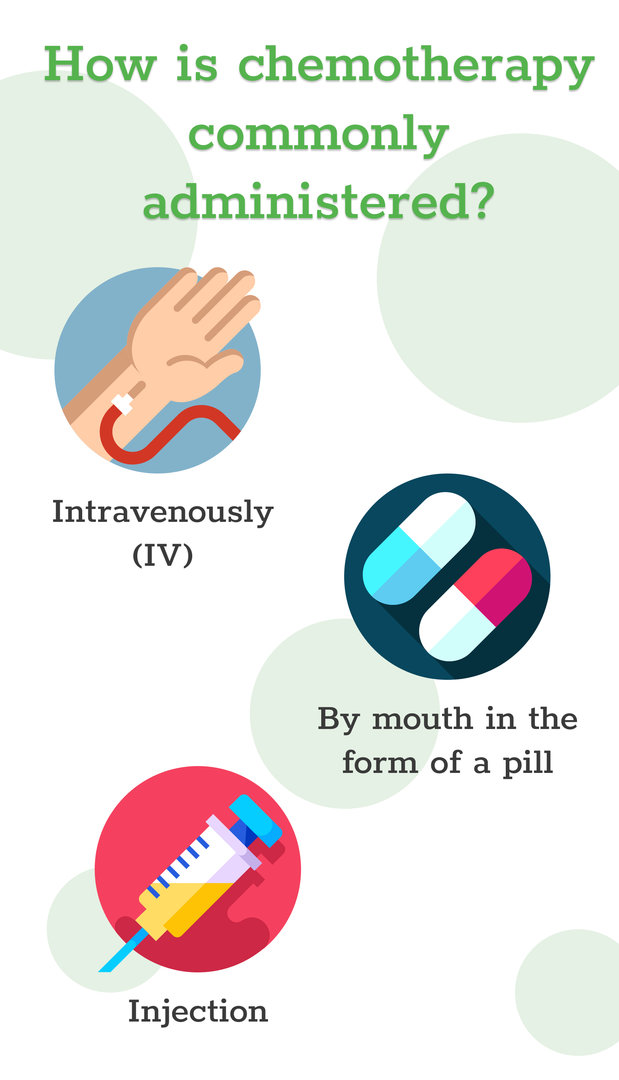 Estimated chemotherapy cost in India based on the method:
| Type | Price Range |
| --- | --- |
| Oral | ₹56,000 ($800) – ₹70,000 ($1,000) |
| Through IV | ₹70,000 ($1,000) – ₹1,05,000 ($1,500) |
| Through port | ₹2,10,000 ($3,000) – ₹2,80,000 ($4,000) |
How you will be receiving chemotherapy, Your doctor will decide based on the type, stage of cancer, and the health of the patient.
Factors affecting chemotherapy cost in India :
Before we delve further into cost-related estimations, know that charges incurred in reality can exceed the ones predicted by us, owing to several factors such as:
Type of cancer: The cost of chemotherapy varies depending on the type of cancer. The number of chemo sessions is defined by the type of cancer a person has, and the chemotherapy price is calculated accordingly.

Stage of cancer: This has a significant impact on the cost of chemotherapy. Chemotherapy price is relatively low if the cancer is diagnosed in its early stages (stages I and II). The expense is relatively high if the cancer is diagnosed in an advanced stage (stages III and IV).

Treatment plan: Occasionally, chemotherapy is given in combination with other treatments such as surgery or radiation therapy. As a result, the cost will vary based on the treatment plan for each patient.

Location of the treatment: The chemotherapy price in India also depends on the location of the treatment. Generally, in the areas where the cost of living is high, the treatment cost is also high. Chemotherapy costs in major cities like hospitals in Mumbai, Delhi, Hyderabad, Chennai will be higher than in other cities. Also, the treatment quality will be better in these cities.

Type of Hospitals: Another element that affects chemotherapy charges is the sort of hospital you choose. For example, chemotherapy costs in India government hospitals are much lower than in private institutions. However, the quality of care in private hospitals will undoubtedly be better.

Treatment Setting: The chemo cost also depends on whether the treatment is given at home, clinic, or hospital.

Further, the way the chemotherapy is administered affects its pricing as chemo port cost in India is way too expensive than IV and oral chemotherapy cost.

Chemotherapy drugs or dosage: The chemotherapy dosage varies from person to person. Usually, the dosage is high for a person with more body weight due to higher body resistance and low for a person with less body weight. Some drugs consider both height and weight while setting the dosage. For example, cisplatin is one of the most powerful chemotherapeutic drugs used for ovarian cancer treatment and costs around INR 1300–2700.
Knowing in detail the additional costs of chemotherapy will help you plan your treatment finances better.
What are the additional costs for Chemotherapy in India?
The chemotherapy charges in India accompanied by your doctor generally recommends the tests mentioned above the cost of chemo drugs and how it is accompanied also includes several other costs.
The additional costs include the charges before the treatment starts and the expenses after the chemotherapy session ends.
1. Pre – chemotherapy cost in India
Tests are conducted to check liver and kidney, heart functioning to find out whether your body is able to begin chemotherapy.
Consider treating/controlling infections to decrease the possibility of complications throughout chemotherapy treatment because some chemotherapy treatments may diminish your body's ability to resist infections.
Before starting chemotherapy, the charges that a person must pay are classified as pre-chemotherapy costs. Consultation costs, lab tests, and diagnostic testing are all included. The fee range may vary from person to person as different cancers have different tests.
Various tests will be performed to see if your body is fit to start with chemotherapy, what possible complications could occur, and how same could be neutralized:
| | |
| --- | --- |
| Tests | Approximate costs |
| Blood tests | Rs. 100 to Rs. 2000 (1.32 USD to 26.3 USD) |
| X-rays | Rs. 100 to Rs. 7000 (1.32 USD to 92.06 USD) |
| Scans (CT scan or PET CT scan) | Rs. 1000 to Rs. 20,000 (13.15 USD to 263.02 USD) |
| Physical examinations | at center |
PET Scan is an expensive procedure but it is also the most accurate out of all the procedures to diagnose cancer. However, cost of PET scan in India is much lower when compared with other medically advanced nations of the world.
Additional Treatments (If required):
The chemotherapy can be given as the only treatment or can be accompanied by surgery, radiation, or BMT (Bone Marrow Transplant). The cost of surgery and radiation may vary depending on which body part cancer exists and how severe the cancer is.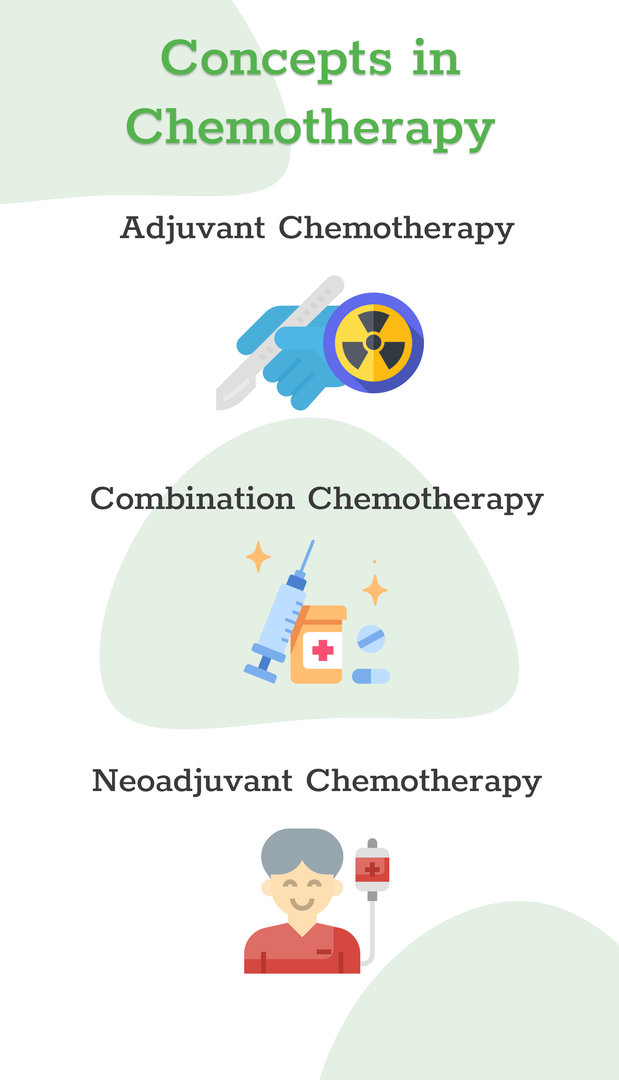 | Cost | Description |
| --- | --- |
| Surgery | The cost of surgery in India ranges from ₹2,80,000 ($4,000) to ₹10,50,000 ($15,000). |
| Radiation | The cost of radiation is approx. ₹30,000 ($434) to ₹20,00,000 ($28,981). |
| Bone marrow transplant (if required) | The cost of a bone marrow transplant usually ranges from ₹15,00,000 ($21,428) to ₹40,00,000 ($57,143), it is performed in blood cancers and blood disorders. |
2. Post – chemotherapy cost in India
After the chemotherapy session ends, you may experience some side effects. To contain the chemotherapy side effects, medications are required. For example, a person suffering from an extremely low count of white blood cells will be given medicine to increase the white blood cell count. The price of the medicines may differ from what kind of side effects has occurred.
A range of tests will be conducted to see how your body is reacting against chemotherapy, and they are as mentioned below:
Tests
Approximate costs
Lung function test
Rs. 100 to Rs. 3000 (1.32 USD to 39.45 USD)
Electrocardiogram (ECG)
Rs. 100 to Rs. 300 (1.32 USD to 3.95 USD)
Echocardiogram (or an ECHO)
Rs 2500 to Rs 3500 (32.88 USD to 46 USD)
Urine collection
Rs. 100 to Rs. 300 (1.32 USD to 3.95 USD)
Blood test
Rs. 100 to Rs. 2000 (1.32 USD to 26.3 USD)

Other tests depend on

medication being supplied

and affected organs:

Audiogram, Blood sugar test and

Infertility checks

Rs. 300 to Rs. 1,500 (3.95 USD to 19.73 USD)
The post-chemotherapy cost in India also includes the cost of your hospital stay and the cost of any extra services available.
For your reference we have listed below the post-chemotherapy costs :
| Costs | Description |
| --- | --- |
| Extra medications cost | This includes the cost of extra medicines which you may require after your chemotherapy session. These medicines are given mainly for the chemotherapy side effects, you may suffer. |
| Hospital stay cost | The chemotherapy can be administered within a few minutes to a few hours to a few days. This includes the costs for your hospital stay. |
| Additional service availed | You may have to extend your stay at the hospital or you may avail of some extra services. |
| Hotel charges | This includes the cost of your hotel stay. It depends on the type of hotel you choose for your stay. |
| Transportation charges | The hospital may be at a distance from your stay. So, you will have to travel to get there. |
| Homecare services | This is not a necessary service but sometimes a patient may require assistance from a trained nurse, may need additional medical equipment, and more. |
The accommodation charges will totally depend upon the person and his requirements.
The hotel stay cost in India is listed below for your reference :
| Costs | Description |
| --- | --- |
| Normal hotels | ₹2,000 ($29) - ₹2,500 ($36) |
| 3 star hotels | ₹5,000 ($72) - ₹8,000 ($114) |
| 5 star hotels | ₹10,000 ($143) - ₹25,000 ($357) |
Chemotherapy costs in India in comparison with other developed countries
Why do we see a huge influx of foreign nationals coming in for chemotherapy in India?
The above comparison justifies why people prefer chemotherapy in India. There is a huge difference in the chemotherapy treatment cost in India as compared to the rest of the world.
Currency: One big reason for the huge difference in chemotherapy costs in India is the currency. The currency in India is weak against the US dollar, pounds, etc., thus making it very affordable in terms of your treatment, stay, consultation, and everything that you will require.

Cost of living: The cost of living in India is 65% lower than in other developed countries. So, the facilities provided in India are comparatively less priced as compared to other developed countries.

Competition: There are large numbers of hospitals offering chemotherapy. To gain an advantage, many hospitals offer competitive chemotherapy costs in India. Therefore, the treatment cost is low as compared to other cancer hospitals in World.

Doctor fees: Even though the oncologist in India are highly skilled, they charge less as compared to doctors in other developed countries.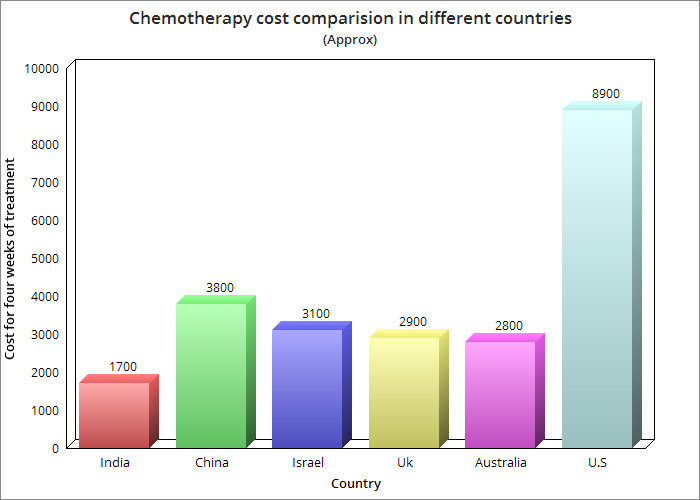 Chemotherapy restricts the cancer cells from splitting. It destroys the cancer cells more quickly than it destroys most healthy cells. Since chemotherapy drugs are powerful, they cause damage to many growing cells, including some healthy cells.
What is the duration of chemotherapy?
Nowadays for the best outcome, the patient will require standard, or in other words, uninterrupted chemotherapy over an accomplished period. Just to define when the session for the treatment will happen and to what extent, a convention plan is drawn up.
A course of chemotherapy might be only a one-day treatment, or can keep going on for 14 days - it will rely on the type and stage of cancer.
Firstly, the treatment will go for one day and after that, the patient will take 7 days of rest. Again after seven days, the subsequent treatment will start and the patient will take 3 weeks of rest and so forth. If the patient requires more than one course of treatment, there will be a rest period for his/her body to recover.
What are the side effects of chemotherapy?
Side effects of chemotherapy procedures mostly occur within 5-10 days of the treatment being started. Many side effects can go away fairly quickly, but some might take 6-12 months, and even then, they can stay for a lifetime too, which can cause long-term damage to the heart, lung, kidney, and even reproductive organs.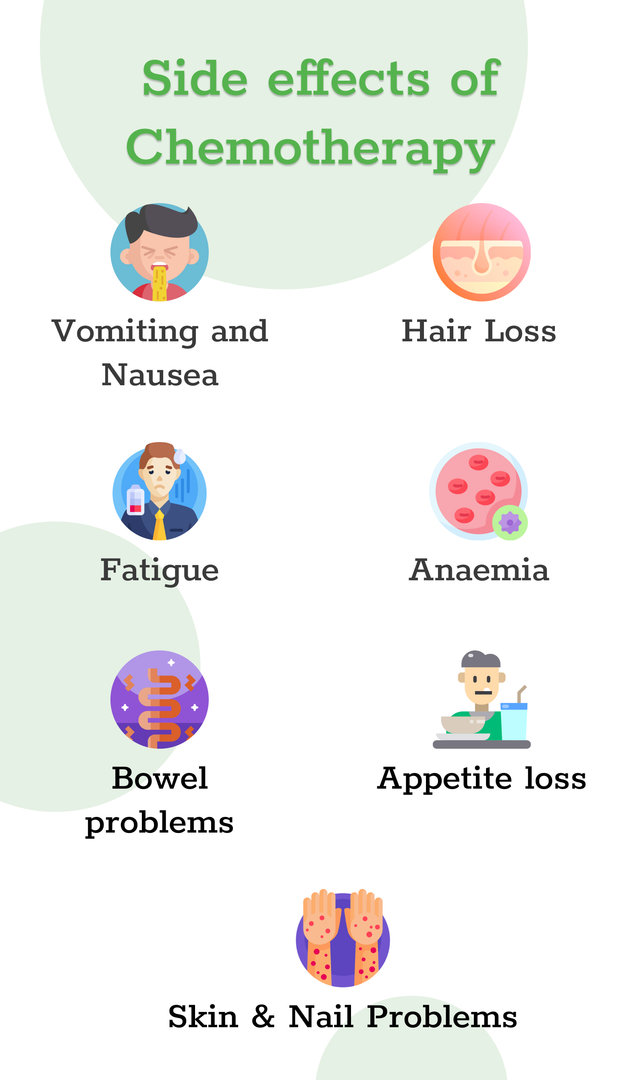 There is a high risk among elderly people because of the side effects caused by the treatment.
The total body water declines with age, resulting in a lower volume of distribution for medications that dissolve in water. The overall body fat level rises, altering the distribution of medications that dissolve fat in the body.
The following are the side effects caused by the treatment:
Fatigue: The most prevalent side effect of chemotherapy is fatigue or a loss of energy. Chemotherapy patients frequently experience a full-body weariness that is not eased by sleep and may render them unable to perform daily duties or employment.
Vomiting and Nausea: Chemotherapy patients frequently experience vomiting and/or nausea. It is treatable with anti-sickness medications recommended by a doctor. However, it should be remembered that these medications might have their own set of adverse effects.
Hair loss: Hair loss is one of the most upsetting side effects of chemotherapy for many people. This is a common side effect. However, it does not affect everyone. The most typical area for hair loss is the head, although other body parts can also be affected. The hair will regrow after the treatment is finished in virtually all situations.
Loss of appetite: People undergoing chemotherapy frequently report a loss of appetite, or the sensation of not being hungry, and/or early satiety, or the sensation of being full after eating only a small quantity. These changes may remain for the duration of the drug regimen or may only be felt immediately following therapy.
Sleeping issues: Sleep problems, or insomnia, are frequent during chemotherapy. A healthcare provider can advise you on how to deal with sleep problems. It may be beneficial to consider potential causes such as specific drugs, pain, or anxiety.
Sex and Fertility issues: Chemotherapy can also impair fertility in both men and women. If there are concerns about long-term infertility, a doctor can discuss IVF and egg/sperm banking alternatives with you.
Bruising and Bleeding: Chemotherapy frequently decreases the number of platelet cells in circulation. This can lead to:
- Severe bleeding even if there's a small cut
- Skin is quickly bruised
- Nosebleeds
- Gums are bleeding.
Diarrhea and Constipation: Diarrhea and/or constipation are common effects of chemotherapy in the early stages. Affected individuals should consult a doctor for dietary instructions to reduce diarrhea or constipation. If the problem persists and a doctor agrees that it is safe, over-the-counter drugs may be used to help reduce the severity of this side effect.
Mouth and Throat Problems: Chemotherapy can cause ulcers or sores in the mouth and throat, a condition known as mucositis. These ulcers can be uncomfortable and make eating and drinking difficult. They are also susceptible to infection. Doctors can provide pain relievers or other suitable therapies if necessary.
Skin and nail problems: Chemotherapy can cause dry, itchy, discolored, or painful skin.
Memory Loss: For reasons that aren't completely clear, chemotherapy can also result in short-term memory loss and an inability to concentrate properly. This side effect usually disappears once the treatment is completed. Many people manage this by setting reminders, keeping written records and asking for help where necessary.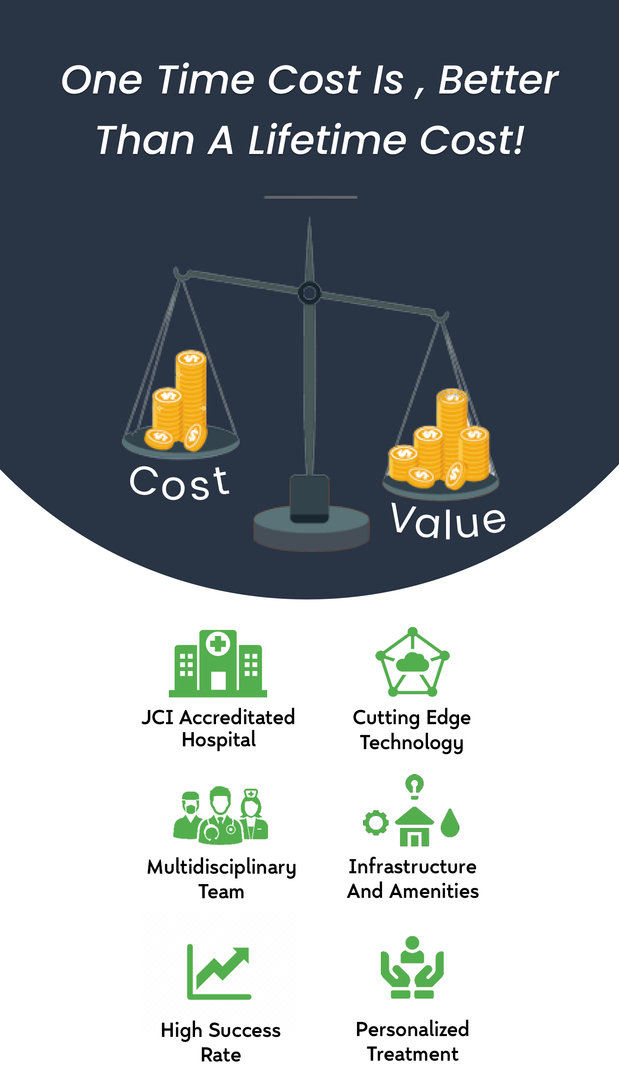 Disclaimer : The above rates are for reference purpose only and may vary based on different requirements. To know actual rates, please contact us.
Frequently Asked Questions
What are the side effects of chemotherapy?
How does a medical oncologist determine chemotherapy doses?
How long is chemo treatment for lung cancer?
How many days after chemo do you feel better?
How can Clinicspots help you?
Connect on WhatsApp and Video Consultation
Questions & Answers on "Cancer" (401)