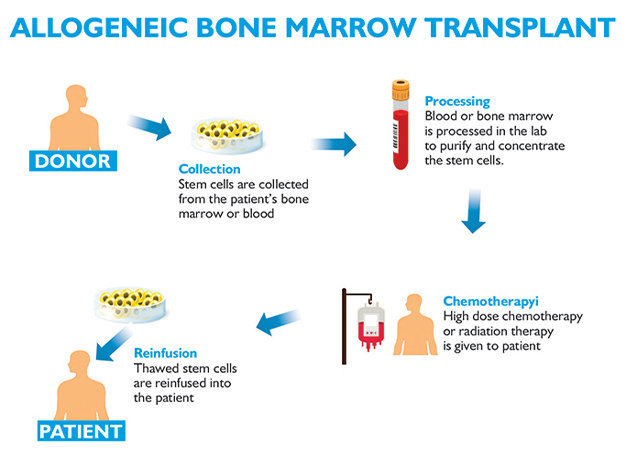 I want to start with a case for how bone marrow transplant cost in India has changed someone's life? How innovation and constant effort changed the face of bone marrow transplants in India. How effective and affordable bone marrow transplant in India is saving lives in India and all around the world?
Han Su is a working professional who is a native of Myanmar living a normal life. He started to feel anxiety and uneasiness. After checking he came to know he has leukemia 4th stage - a form of blood cancer and needs a bone marrow transplant. When he consulted a local doctor in Myanmar, his doctor suggested him to go for an Allogeneic bone marrow transplant (Donor transplant is known as the Allogeneic transplant) After hearing this he has started to look for options to have a bone marrow transplant.
He came to know there is no facility in Myanmar which do bone marrow transplant. The developed countries were out of option, but he found the ray of light in India. The main reason was the cost of a bone marrow transplant in India is affordable if you compare it with other developed countries. Hence, he searched for an Allogeneic bone marrow transplant in India. So he came across Clinicspots and sought help to find the best bone marrow transplant in India. He filled in the required information and a medical counselor from Clinicspots contacted him within 24hrs and was counseled about the disease that he was suffering from. We have also listed bone marrow transplants in India as general information but you have asked for specific allogeneic bone marrow transplants in India so you have landed on this page.
After detailed research, he found out that the allogeneic bone marrow transplant cost in India is less than compared to other countries including the best doctors with world-class facilities in developed countries. The cost of a bone marrow transplant is still out of reach for him, but he somehow managed the treatment cost. He decided to fly to India for his treatment and the medical counselor helped him with all the required formalities like booking an appointment in Fortis Hospital Chennai, suggesting the best oncologist in India. He was satisfied with the facility being provided for the treatment and found it to be cost-effective.
Cost of Allogeneic Bone Marrow Transplant in India
As the common perception cost of any treatment in India is less, the same goes for Allogeneic bone marrow transplants in India. The Treatment cost and quality go hand in hand, For example, to get the best quality bone marrow transplant the cost of the treatment will also be higher. The quality of bone marrow transplant in India is as good as any developed country. The bone marrow transplant cost in India is less and that can't be matched by any other countries for now. The same was observed by Han Su.
But let me tell you that India is considered to be one of the best places for medical tourism, for its best world-class treatment and low-cost treatment efficiency.
Bone marrow transplant cost in India is less compared to other countries. The variation for Allogeneic bone marrow transplant cost in India may vary from Rs. 8,00,000 to Rs 30,00,000. Even the medicines prescribed in India after the treatment are less expensive. The following data will help you to compare bone marrow transplant costs in different countries.
| Country | Cost of Bone marrow transplant in dollar and INR |
| --- | --- |
| USA | $5,00,500 (INR 3,15,00,000) |
| FRANCE | $3,50,000 (INR 2,20,00,000) |
| UNITED KINGDOM | $4,00,000 (INR 2,52,00,000) |
| GERMANY | $2,25,000 (INR 1,41,75,000) |
| TURKEY | $1,00,000 (INR 63,50,000) |
So, Why is the cost of Allogeneic bone marrow transplant in India less?
If you Check the Indian currency rate, it is less and affordable when compared to other developed countries, this makes the Allogeneic bone marrow transplant cost in India go as low as Rs 8,00,000 to Rs 30,00,000 as mentioned above.
The cost of the transplant depends on the experience of the surgeon, services that are offered by the hospital staff, and the hospital you choose. The success rate and the quality of Allogeneic Bone Marrow transplant in India are the best in the world.
Facilities available in India like stay and services are up to your satisfactory level. There are some of the best hospitals in India in which overall facility cost is low that makes the bone marrow transplant cost is low and affordable. The cost varies keeping in mind the Infrastructure and the medical facilities provided by the hospital.
Doctors in India are highly-skilled, and there charges are comparatively less as compared to other countries. Indian doctor's rate is high in numbers and it do vary according to cities and their experience. Doctors in major cities like Delhi, Mumbai, Bangalore, Ahmedabad are highly experience. Surgeon fees are including in the cost of bone marrow transplant this is considered to be the major part that will reduce the overall cost.
As we know India is becoming the number one country in medical tourism, the competition has also gone up. As the competition is high, bone marrow transplant cost in India has reduced.
The government of India has made traveling easier for international patients to travel in India and even the visa process has been made simple. In some countries, the visa process is really difficult. This attracted more patients to India to have bone marrow transplant treatment in India. Many countries do not allow bone marrow transplant surgeries on their soil, whereas India allows bone marrow transplant surgery which has an effect on the cost of the treatment.
I have mentioned some of the best doctors to have a bone marrow transplant in India.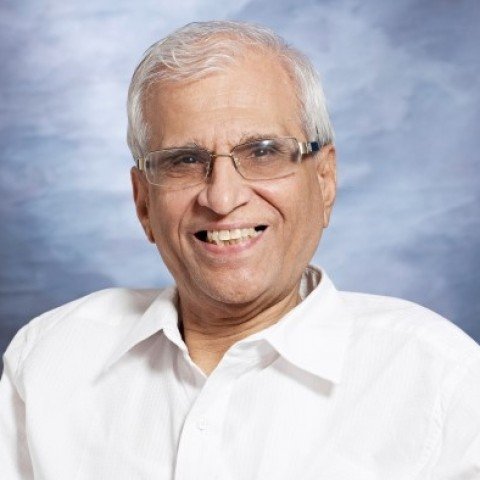 Dr. Suresh Advani is the Head of medical oncology at Tata Memorial Hospital in Mumbai. He is well renowned for Allogeneic bone marrow transplants in India. He is the first oncologist to carry a bone marrow transplant in India in which he treated a nine-year-old girl with myeloma. Dr. Advani has completed his M.B.B.S from Grant Medical College in the year 1970 and has over 46 years of experience in the field of medical oncology.
He has trained many oncologists who then have gone onto becoming successful oncologists in their streams. Dr. Suresh Advani is a pioneer for bone marrow transplants in India. Dr. Advani is renowned for various techniques such as Radiation therapy, chemotherapy, and targeted therapy and hence known as the best oncologist in Mumbai. He had been in fellowship in various colleges, for example, the Indian college of physicians, the Yamagiwa-Yoshida Memorial International Study Grant, and many others.
Dr. Advani has received honorable awards like Padma Shri and Padma Bhushan from the Government of India. He also received the Dhanvantari award for his contribution to Medicine in 2005.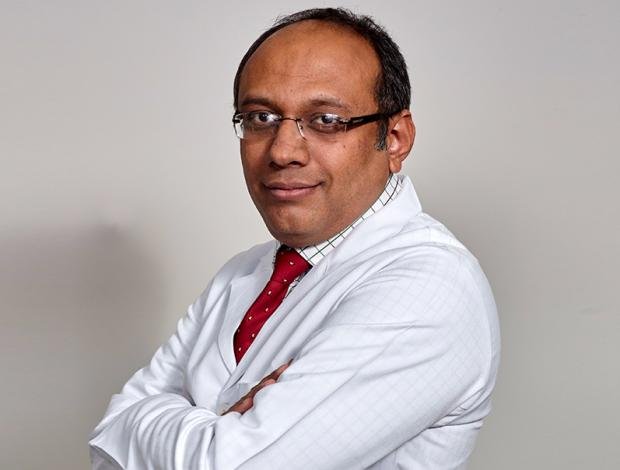 Dr. Rahul Bhargava became the first Indian doctor to treat stem cell transplants in multiple sclerosis. He completed his M.B.B.S and MD in medicines from Bhopal, MP in 1995 and 2004 respectively. Dr. Bhargava is a DM graduate from AIIMS in New Delhi. He has experience of more than a decade in bone marrow transplant in India, where he and his team have conducted more than 400 transplants. Patients from different countries such as Bangladesh, Pakistan, UAE, Nigeria, Bhutan, Russia, and others have come and were treated by Dr. Bhargava.
He has also been a member of ISHTM, American Society of pediatric Hemato-oncology, Rajasthan Medical Council, Indian Academy of Pediatrics, Delhi Medical Council, International Society of Pediatric Oncology, and American society of bone marrow transplant. Dr. Bhargava also has fellowships in Leukemia (Blood Cancer) and BMT, Hematology, and stem cell transplant from Vancouver General Hospital in British Columbia in the year 2010. Before he joined Fortis hospital he had worked with Artemis Hospital and Medanta hospital as a Bone marrow Transplant expert.
He also has served as a senior resident in the department of stem cell transplant at CMC Vellore in the year 2005-2006.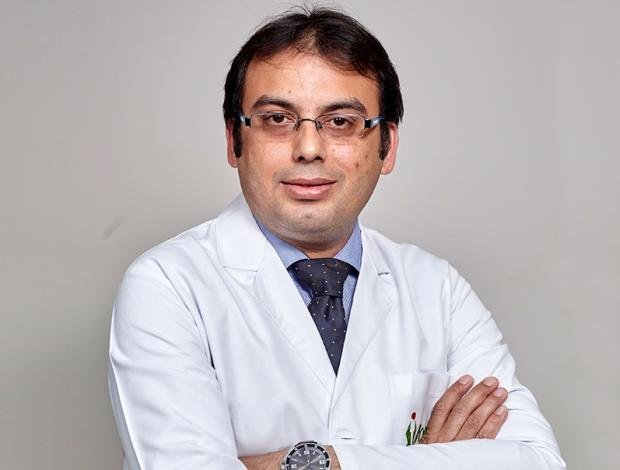 Dr. Vikas Dua is an experienced bone marrow transplant specialist of his generation. He completed his M.B.B.S from PGIMS Rohtak in 2002 and MD in Pediatrics from PGIMS in 2007. He also specializes in Pediatric Hematology-Oncology and has experience of more than a decade in Allogeneic bone marrow transplant in India. His team has carried out more than 200 transplants this year. He has trained as a pediatric BMT at St. Jude Children Research Hospital Memphis, the USA in 2014. He completed his fellowship at National University Hospital as a Pediatric Bone marrow Transplant surgeon in 2014. Dr. Dua has served as a senior resident in the department of pediatrics in Rohtak and Delhi from 2007-2009. He has received Best DNB fellow of hospital awards during his fellowship of pediatric oncology. He was also awarded for best poster presentation held in Auckland, New Zealand.
He currently works at Fortis Hospital in Noida as a bone marrow transplant consultant. Before joining Fortis, Dr. Dua was a senior consultant at Artemis Hospital in Gurgaon in 2014.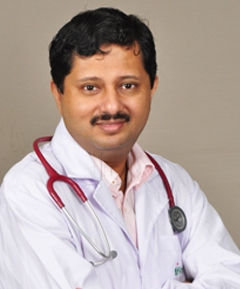 Dr. Subhaprakash Sanyal specializes particularly in Liver and Kidney Transplants, although he has more than 5 years of experience in bone marrow transplant in India. He completed his M.B.B.S from Calcutta national medical college, and his MD from JIPMER in Pondicherry, DM in Clinical Hematology from KEM Hospital in Mumbai. Dr. Sanyal has treated patients who had Hematological malignancies such as acute leukemia, myeloma and lymphomas, chronic leukemia, and many others. He is also considered as one of the best bone marrow transplant doctors in Mumbai. Dr. Subhaprakash has also published several papers in many countries and also is a member of various medical associations such as Maharashtra Medical Council. Dr.Sanyal's patients describe him as the best doctor in the field of oncology who gives each patient the best medical care.
He currently works at Fortis Hiranandani Hospital in Vashi and Fortis Hospital in Mulund.
Before we proceed further, let me brief you in short about the Allogeneic Bone marrow transplant in India.
Allogeneic Bone Marrow Transplant
Let us understand what Bone marrow transplant first then allogeneic bone marrow transplant, so you can understand about treatment in India better:
Bone marrow is nothing but a spongy tissue that is found inside the bones in our body it is responsible for the production of red blood cells, white blood cells, and platelets which are also known as bone marrow. A bone marrow transplant is an important alternative treatment when bone marrow is damaged or destroyed by any illness or contamination. We may also find bone marrow inside the long bones of legs and arms, middle holes of bones.
Bone marrow treatment is one of the surgeries which should be done with excellent experience and significantly clean equipment's. That is an inspiration for people to choose India. As we know, India is one of the radical countries for medical tourism, it is mainly known for its low cost and world-class treatment facilities. In this practice, people constantly support bone marrow transplant in India.
In an allogeneic bone marrow transplant, the stem cells from a person are removed and planted in the bone marrow of the patient. The Donor's genes must match with the patient's genes for this surgery. Most likely matches are the patient's brother or sister and in some scenarios parents and other relatives also are good matches. If a proper match is not found, there are bone marrow registries in India that store bone marrow. This makes India an ideal place for an allogeneic bone marrow transplant.
International Patients to visit India
Are you planning your Allogeneic bone marrow transplant in India?
As you know Allogeneic bone marrow transplant cost in India is reasonable, this attracts people to visit India. Indian surgeons and staff in the hospitals are supportive and are comfortable with the English language. Here are a few processes which will help you regarding the visit and stay in India for a bone marrow transplant
Before visiting India
The first thing to do is apply for a Medical Visa after you get the confirmation of the surgery date in India. Visa can take time so it's always recommended to be prepared. You need to mention your reason why you want to do a bone marrow transplant in India.
You have to come with all money which was mentioned before as bone marrow transplant costs in India also very high, you cannot handle that much cash so the proper arrangement of money is necessary. Carry your transaction receipts (in case of online fund transactions) and also carry your medical reports. If you have been sponsored by an NGO or Corporates etc. we advise you to carry those documents along with you. The bone marrow transplant cost in India varies by the complication of surgery and the treatment facility as there are many charitable facilities are there.
You need to send your travel tickets so that the arrangements can be made for your arrival and pick-up from the airport. The hospital from India provides this facility as the best treatment is the priority for them.
During your stay in India
After your arrival, you have to contact your consultant in order to proceed with a further process like making an appointment with the doctor, etc.
If you haven't made the payment online, you can always make payment directly. You can always easily exchange your currency for India Rupees from the travel desk.
You are free to contact your consultant during the stay if require any assistance regarding the doctor, treatment, or accommodation.
Doctors, nurses and medical staff will take care of you with the utmost care as bone marrow transplant is a critical procedure. They are always available to assist you and ensure that you are happy with the facilities.
After returning back
Make sure you finish all the required formalities with the hospitals and your consultant. Don't forget to take all your documents, prescriptions, and certificates before leaving.
If you need any further assistance after leaving India, we are always available to help you with your choirs.
Bone marrow donation in India
If you are willing to become a donor there are various places where you can donate bone marrow like Gift a Life, DATRI, etc. Donating bone marrow is free of cost, which helps the overall bone marrow transplant cost in India less and affordable. There are strict rules and regulations for donations for bone marrow transplant in India.
There are a few requirements that need to be fulfilled:
The donor's age should be between 18 to 60. Mostly they prefer those who are between the ages of 18 to 44 as younger donors have higher-quality cells.
You can't register if you have been diagnosed with HIV (AIDS) and having asthma who are using steroids on a regular basis
For serious health issues related to diabetes like kidney, heart, nerve or eye disease, you are not allowed to donate.
In the case of current medication, it is advised to contact a local doctor for his opinion regarding donating a bone marrow
A bone marrow donation is not suggested if your body mass index (BMI) is underweight and overweight.
Before you plan to donate there are various procedures to be done by the doctor. A donor has to undergo essentials blood tests prescribed by a doctor and a few confirmatory tests. You will be asked for your blood sample for fitness evaluation. After the tests, some questions will be asked about your health history and confirm if you are willing and fully committed to donating. Doctors will give you full information and will help you with your queries. As they don't charge for donation, this makes bone marrow transplant cost in India very less. When a patient does not get a bone marrow match, such donation registries often have the matching bone marrow.
Steps for bone marrow donation:
1. Prepare yourself to donate: After all the tests if you match any patient they will contact you for your confirmation. If you are still willing to donate you need to visit a doctor for the further process. You will be given details about the procedure, risks, side effects, etc. if you agree then you will have to sign a consent form.
2. Donate bone marrow: It is a surgical procedure that will be done in an operating room. Doctors will extract liquid marrow from your pelvic bone after giving anesthesia. There is no pain in this donation procedure.
3. Follow Up: It will take 1 to 7 days for recovery after donation. For some donors, recovery time might vary as per the type of donation. You will still need to consult a doctor until you get back to normal activity.
Risks and Complications
There are few complications regarding the Allogeneic Bone marrow transplant in India. There are various inconveniences that may occur post-treatment such as; - Infection - Organ harm - Stem cell transplant may come up short - New sort of tumor may advance - For allogeneic transplant patients, there are odds of Graft Versus Host Diseases (GVHD) creating - Infertility - Cataract
Success rate of Allogeneic Bone Marrow Transplant in India
The success rate in allogeneic bone marrow transplants in India is around 65 percent. This is because the treatment has many complications such as finding the perfect matched bone marrow and more. The reasons in which the casualty occurred in this kind of surgery are sepsis, disease relapses, hemorrhagic complications, etc. Even after the surgery you should be visiting the doctor for a regular check-up and monitor the newly transplanted bone marrow. The overall success rate of allogeneic bone marrow transplants is close to 60 percent globally. A recent survey in 2015 suggested that the rate of survival has increased in past few years for allogeneic bone marrow transplants in India, this is one main reason why people from all over the world choose India for their surgery.
Frequently Asked Questions
What is the best form of bone marrow transplant for me?
Your transplant physician will go over the therapy choices that are most suited to your diagnosis with you. If you have any questions regarding the type of transplant your doctor has recommended for you, please contact your nurse transplant coordinator. The coordinator can describe the type of transplant you will get or can arrange for you to meet with your transplant specialist to go through your treatment options.
What are the complications that might be involved in bone marrow transplants?
Complications from a bone marrow transplant include Bleeding, Infection, Low red blood cell count, Diarrhea with skin rash, Fertility issues, Cataracts, Leg cramps or muscle spasms, Arms or legs that are numb, Inflammation in your mouth and digestive tract that is painful, Problems with the liver or kidneys, Breathing difficulties and organ deterioration.