Free Cancer Treatment with Financial Help for Cancer Patients in India
Cancer is a life-threatening disease and a major cause of death worldwide. Its treatment is impossible to afford for the poor. In this article, we provide a detailed guide about free cancer treatment in India.

In 2020, 10 million casualties were seen worldwide due to cancer, or around one in six cancer deaths. Globally, there are nearly 18.1 million cancer cases among people. Out of which, 9.3 million patients are men, and 8.8 million cases are women.
A study showed that in 2020, around 1,392,179 people in India had cancer. With that, cancer deaths crossed from 8.29 million to 10 million. In 2020, the number of male patients with cancer in India was 679,421 (94.1 per 100,000), and among females, the number of cancer patients was 712,758 (103.6 per 100,000). The research further showed that one in nine Indians would survive cancer during their entire lifetime.
Cancer is among the top causes of death worldwide.
Cancer and deaths from cancer are increasing rapidly around the globe. It's not that cancer treatments are not available, but their expenses are not manageable by everyone. Especially when cancer reaches its last or second last stages, the costs become unbearable for many people. This is the main reason why deaths from cancer are increasing day by day all around the world.
To play a role and reduce cancer deaths, India brings the best cancer hospitals, offering free treatment and different tests to people who cannot afford the expenses. This article will cover everything related to free cancer treatment in India, along with the government's financial assistance for cancer patients.
The 9 Best Cancer Hospitals In India For Free Treatment
Below we have mentioned the nine best cancer hospitals in India for free treatment and recognized for providing financial assistance for cancer patients.
Also, if you don't know about the free government grants for cancer patients in India, continue reading to find out.
1. Regional Cancer Center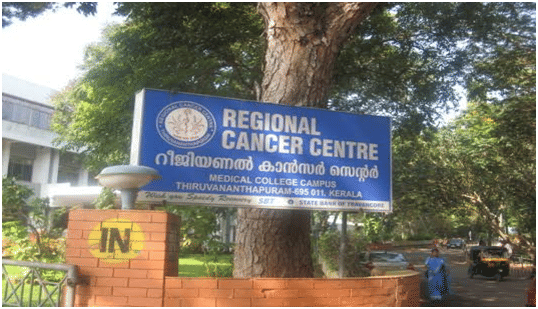 ● The Regional Cancer Center is one of the leading government hospitals in India, offering free cancer treatment in Kerala.
● It is globally recognized for providing research and cancer treatment to patients free of cost. They are equipped with the most modern equipment and high-quality treatment facilities for providing cancer therapy.
● The Institute provides specialized cancer diagnosis, treatment, and palliative care services.
● Around 11,000 cancer cases are treated annually.
● The specialties of the Regional Cancer Center include pediatric oncology, surgical oncology, radiation oncology, medical oncology, community oncology, palliative medicine, and nuclear medicine.
2. Tata Memorial Hospital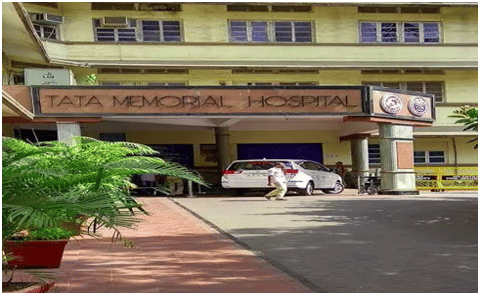 ● For many years, Tata Memorial Hospital has been one of the top government cancer hospitals in India, offering cancer treatment to patients entirely free of cost. Around 70% of its cancer patients receive free treatment.
● The Institute is at the forefront of cancer research, treatment, and education.
● Tata Memorial Institute offers treatment, medicine, and care at low or no cost to underprivileged people with cancer.
● Nearly 8,500 successful cancer operations are performed each year within the institute, making it a well-recognized institute offering free cancer treatment in Mumbai.
● It is armed with top-class equipment to conduct CT scans, ultrasound, and MRI and provide radiology and chemotherapy to its patients.
● Their specialties include neuro-oncology, pediatric hemolymphoid, gynecology, urology, thorax, and pediatric solid tumors.
3. Kidwai Memorial Institute of Oncology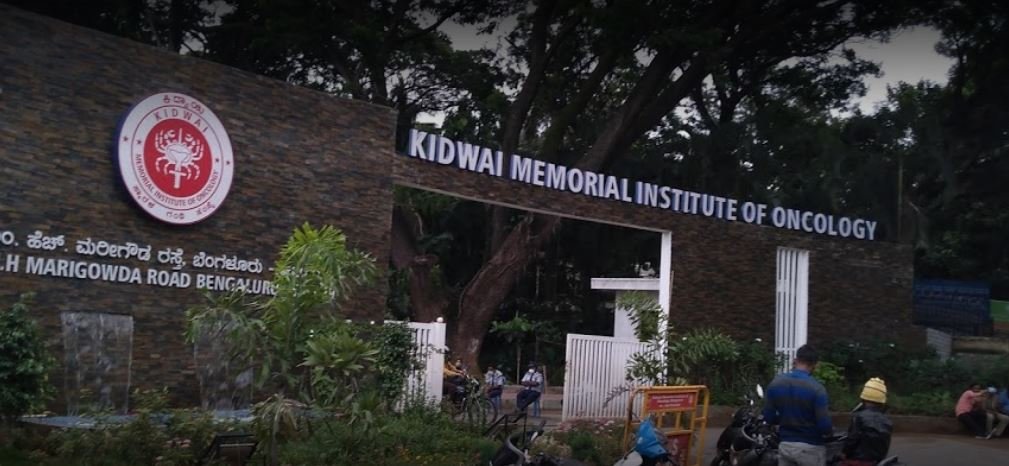 If you are looking for low-cost or free cancer treatment in Bangalore, welcome to Kidwai Memorial Institute of Oncology.
.
● The cancer medicines sold at Kidwai Memorial Institute are 40 to 60% lower than the usual market rates.
● Kidwai Memorial Institute is one of the reputed government hospitals for cancer treatment in India. It provides free treatment to people below the poverty line. level. The hospital is funded by the Indian Government.
● The Kidwai Memorial Institute registers around 17,000 new patients for free cancer treatment every year.
● The institute is well-equipped with modern infrastructure and sophisticated machines.
4. Indian Cancer Society of Mumbai
● The diagnosis and early detection of cancer are the most important and ignored steps by people, which leads to the worsening of the disease. With early detection being the aim of the Indian Cancer Society, they offer free diagnosis and conduct all kinds of screening tests for cancer, free of cost.
● The Indian Cancer Society runs free programs and seminars to spread knowledge and awareness about cancer. It is one of the non-government and cancer non-profit organizations that provide free detection, awareness, cure, and treatment to cancer patients.
5. Sri Shankara Cancer Hospital and Research Center (SSCHRC)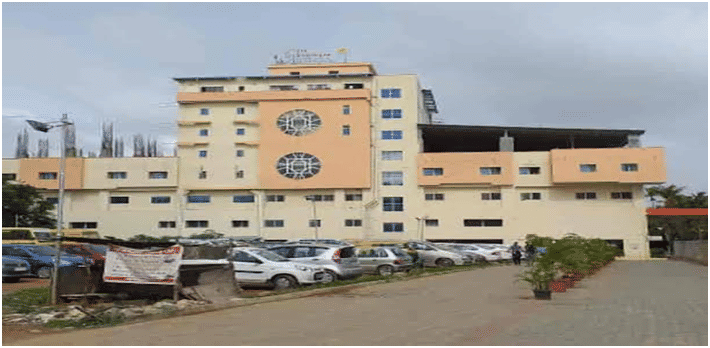 ● Sri Shankara Cancer Hospital and Research Center is a free, not-for-profit cancer treatment hospital in Bengaluru. They provide accessible and affordable treatment to cancer patients. The hospital will commence domiciliary treatment and nursing care for patients in need.

● It is a 480-bed, well-reputed, and comprehensive cancer hospital located in the heart of Bangalore.

● The hospital has some of the best oncologists and a dedicated team of doctors who have years of experience and expertise in their respective specialties. To ensure a smooth workflow, the hospital has an insurance help desk on the ground floor.

● SSCHRC is armed with a separate, exclusive 60-bed pediatric care facility, providing individualized care for every child. Moreover, a separate oncological research facility is included within the hospital building.

● Many corporate donors, non-resident Indians, and philanthropists regularly give donations and contributions to the not-for-profit organization.
6. Cancer Institute Adyar
● Cancer Institute Adyar is a non-profit, non-government institute offering partially free cancer treatment in Chennai to the low-poverty population. Around 66% of patients at Cancer Institute Adyar get free treatment. It is operated by a private charitable trust.
● Out of all the beds in the hospital, only 40% of the beds are paid for, while the rest are free available beds.
● On average, around 15,672 new patients and 140,935 follow-up cases are seen annually at the institute.
● The mission of the Institute is to provide health education and "service to all" to everyone, irrespective of their economic or social class.
7. Prashanti Cancer Care Mission (PCCM)
● PCCM is a registered public-private charitable trust offering various services, including free cancer treatment in Pune.
● The trust is active and supportive in providing affordable or free breast cancer financial assistance to patients.
● It provides around 240 different kinds of free surgeries per year (including oncoplastic surgeries).
● The pharmacology department of the clinic provides free home delivery of chemotherapy drugs.
● They provide free chemotherapy under the supervision of medical oncologist experts to an average of 2400 patients per year.
● Moreover, they provide free counseling to cancer patients and their caregivers.
These hospitals are renowned for their world-class services and cutting edge technology to treat cancer.
8. Cancer Care Foundation of India, Mumbai
● Cancer Care Foundation is an ideal non-government institute for people searching for alternative or complementary therapies free of medicinal side effects to treat cancer.
● Utilizing the principles of yoga, Ayurveda, and cow urine therapy, boosted with nutritional and diet consultancy, the Cancer Care Foundation provided free treatment to cancer patients.
● The cancer treatments provided at the Cancer Care Foundation helped many patients by using allopathic therapies and better absorption of cancer medications.
● The centers of the Cancer Care Foundation are also located in Bangalore and Nasik.
9. Delhi Cancer Institute
● Delhi Cancer Institute is one of the government-run cancer organizations offering 80% free cancer treatment in Delhi for city residents.
● They offer integrated treatment using ultramodern equipment in radio diagnosis, radiotherapy, labs, and surgery for the comprehensive management of cancer patients.
Governments schemes in India for cancer patients aim to relieve them from financial stress during treatment.
What Are The Government Schemes For Cancer Patients Available In India?
Did you know that over 80% of Indians are uninsured for cancer treatments? This is because they are unaware of the government health insurance and government benefits for cancer patients having a low poverty line.
Below we have covered the top 6 ways the Indian government helps poor cancer patients manage their treatment expenses.
1. National Health Protection Scheme
Many secondary and tertiary care hospitals in India don't have the facility for free cancer treatments. The National Health Protection Scheme, an Ayushman Bharat initiative, covers up to 5 lakh rupees of treatment costs per year per family for secondary and tertiary care hospitals.
2. The Health Minister's Discretionary Grants
At government hospitals where free medical facilities are not available, the Health Minister's Discretionary Grants offer up to 50,000 to 75,000 rupees to poor cancer patients to manage their treatment expenses.
Eligibility: Only people who have an income of 1,25,000 rupees and below per year are eligible for financial assistance by the Health Minister's Discretionary Grants.
3. The Central Government Health Scheme (CGHS)
Apart from the hospitals set up under CGHS, the Central Government Health Scheme offers coverage for cancer treatments at any hospital. People eligible for the coverage are retired central government employees and dependents.
4. Free Chemotherapy Programme of Odisha Govt.
Did you know that chemotherapy costs in India range from 600-1050 USD per cycle? And because of the high prices, many people with a low-income background omit their chemotherapy treatment, which leads to disease progression and death.
Odisha, an Indian state, brings free chemotherapy treatment along with free consultation at district headquarters hospitals in all 30 districts for all cancer patients residing in Odisha.
5. Free Cancer Treatment by West Bengal
The West Bengal State Government in India offers free cancer treatment in every state's hospitals and medical colleges, including free beds, free cancer medicine, free chemotherapy, radiotherapy, and free surgical procedures for all types of cancer.
6. Mukh Mantri Punjab Cancer Raahat Kosh Scheme
If you are a resident of Punjab and are unable to afford your cancer expenses, feel free to get financial assistance of up to Rs 1.50 lakhs from the Mukh Mantri Punjab Cancer Raahat Kosh Scheme.
The scheme provides cancer assistance to every patient in Punjab except ESI employees, government employees, and patients with medical insurance or medical reimbursement.
7. Cancer Suraksha Scheme by Kerala Social Security Mission
Did you know that in India, more than 50,000 childhood cancer cases occur each year? And over 3 lakh children are diagnosed with cancer globally every year.
These innocent souls are the future of tomorrow's world, and to bring them back to life, the Cancer Suraksha Scheme funds Rs. 50,000 per child below 18 years of age belonging to low-income families. The scheme provides patient cards to those eligible to receive the funds for cancer treatment.
8. Free Cancer Medicines Scheme of Rajasthan Government
Medications are an essential part of any disease treatment or recovery process. Medication expenses are often difficult to afford for a majority of the low-income or lower-middle-class population.
The scheme of the Rajasthan government provides free cancer medicines, including chemotherapy drugs like Melphalan, Cytarabine, and Imatinib, to selected government hospitals in Rajasthan. The drugs cover the treatment of breast cancer, leukemia, ovarian cancer, pancreatic cancer, colon cancer,non-small cell lung cancer, and bladder cancer.
Top 6 non-profit organizations that help cancer patients financially in India
Below are the top 6 cancer non-profit organizations that provide cancer support to below poverty level patients in various ways. These are among the best organizations that help cancer patients financially.
1. Cuddles Foundation
Did you know that in India, about 40% of children with cancer are malnourished? Cuddles Foundation is an NGO aimed at eradicating this malnutrition rate among the young ones by providing holistic nutrition to poor children with cancer.
● A healthy diet and nutrition in children is the most critical aspect of fighting and recovering from life-threatening diseases, especially cancer. Many children from underprivileged areas are malnourished due to a lack of facilities.
● Cuddles Foundation recognizes that proper nutrition is the basic necessity for underprivileged children to fight cancer. Hence, the foundation provides nutritious food and supplements to children in more than 30 government and charity cancer hospitals.
2. Indian Cancer Society (ICS)
● Indian Cancer Society is one of the first NGOs and cancer support groups that provided help to cancer patients in India. They conduct mobile camps, campaigns, and centers across the country to spread awareness and aid in the early detection of cancer, especially in underprivileged people.
● Along with early detection, ICS supports the underprivileged by providing free counseling, accommodation, and rehabilitation.
3. CanKids KidsCan
● CanKids KidsCan is the second home for children battling cancer. From the residence, cancer detection, and diagnosis to treatment and improving survival chances, CanKids KidsCan works to give all kinds of financial support to cancer patients, particularly children.
● Six 'Home Away From Home' models are operated by the Cankids organization, where children and their families can reside while undergoing cancer treatment. Hence, the organization is well-known for providing free housing to cancer patients and their families along with treatment.
4. Udhavum Ullangal Public Charitable Trust
● The trust is a well-recognized NGO in spreading awareness, screening camps, medical education programs, counseling, and treating tobacco addiction for cancer patients. They work in collaboration with the Department of Public Health and the Government of Tamil Nadu. They conduct screening camps with Chennai's Cancer Institute to provide financial aid for cancer patients.
● They have been working on cancer control and prevention for more than 10 years and have screened more than 1.5 lakh cancer cases across the state.
● Their specialties lie in screening and early detection of various types of cancer, including breast cancer financial assistance, cervical, Blood Cancer, oral cancers, and many others.
5. Sanjeevani: Life Beyond Cancer
● Sanjeevani Life Beyond Cancer is an NGO that provides financial support for cancer patients in multiple ways. From emotional, psychological, and financial support to keeping a positive approach to cancer treatment. The NGO works for low-poverty patients and provides free cancer treatment in India.
● It operates various campaigns and programs for cancer patients to educate, motivate, and encourage them by bringing the low-poverty patients back to life. From prevention, diagnosis, and rehabilitation of cancer, the NGO aims to cover the entire patient cycle.
● They have enriched the lives of up to 1,80,000 cancer patients till now.
6. Yuvraj Singh Foundation
● The main reason why cancer is prevailing nowadays is that people are unaware of the importance of early screening and detection of cancer signs and symptoms.
● Having a motto of educating people about cancer prevention techniques and regular screening of its signs and symptoms, the Yuvraj Singh Foundation conducts various free cancer awareness programs, medical camps, online campaigns, and awareness workshops to educate people.
● The foundation aims to change the negative perception about cancer too– a mindset that this disease is preventable and curable. By providing cancer support for families, financial help for caregivers of cancer patients, and help for cancer patients, the foundation works for frequent screening and early detection of the disease.
Other Support For Cancer Patients In India
Cancer patients do not only need help financially. But apart from the financial needs, there is various other support they might need to cope with cancer aftereffects. For example, losing hair is a common side effect cancer patients face after chemotherapy or other uses of medical oncology drugs.
Apart from providing financial help for cancer patients in India, several other organizations offer hair donations for cancer patients and free wigs for cancer patients. These organizations donate free, naturally-made wigs to people who cannot afford commercially sold wigs.
There are multiple non-profit institutions and government help for cancer patients available in India, offering free education, treatment, and diagnosis to below-poverty line patients. Availing of these offerings is the right of underprivileged cancer patients. So, why stay back?
Studies estimate that around ten million people die from cancer each year, out of which one-third of cancer cases are preventable. The overwhelming situation is that 70℅ cancer deaths are detected in lower-middle-income countries, including India. People preventing themselves from cancer treatments are due to a lack of awareness about the facilities of these free institutes and government schemes or shyness to come forward and demand help.
But remember! These institutions are for you, and they aim to help you recover!
References:
Cancer Prevention Organisation | World Cancer Research Fund International - WCRF International
WHO | World Health Organization
Free Crowdfunding for India | #1 Fundraising website in India | Milaap
GiveIndia - India's largest & most trusted Donation Platform
About Author
Cost of Cancer Treatment in India
Question and Answers (399)