10 Best Spine Surgery Hospital in India
To ease your search, we have listed the top 10 best spine surgery hospital in India. Here, the hospitals are equipped with world-class healthcare services and the latest spinal surgical techniques delivering complete patient satisfaction.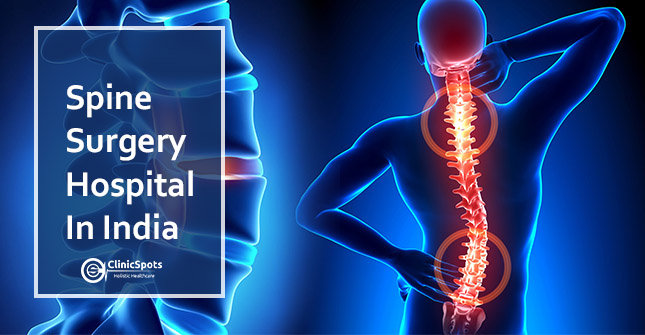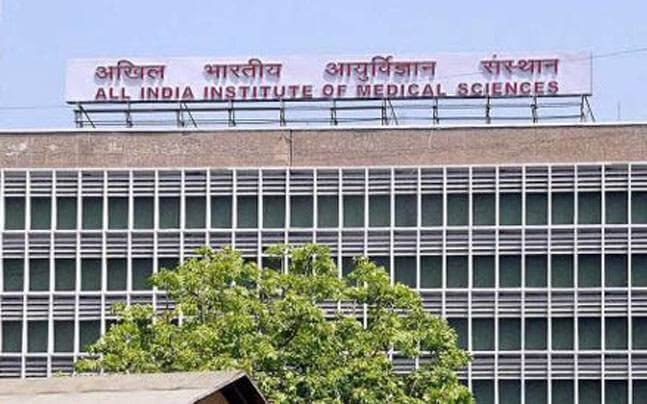 AIIMS Hospital established in the year 1956, is operated by the Ministry of Health and Family Welfare also provides healthcare services to underprivileged patients.
Their department of Orthopaedic surgery serves integrated and comprehensive treatment for spine disorders which makes it the best spine surgery hospital in India.
Besides general Orthopaedics, the department has special faculty for the below segments such as:
Spine surgery for spinal injuries
Joint replacement
Paediatric orthopaedics
Sports medicine
Musculoskeletal oncology
Hand surgery
Treatment of complex trauma
Moreover, they incorporate a Bone bank facility where both live and cadaveric donor bones are preserved and used in the future. Research projects funded by ICMR and CSIR are carried out in the field of Orthopaedics.

This institute also comprises of advanced Physiotherapy unit that closely coordinates with the Orthopaedic department for comprehensive patient care.

Address: Sri Aurobindo Marg, Ansari Nagar,
New Delhi-110029

Address: Sri Aurobindo Marg, Ansari Nagar, New Delhi-110029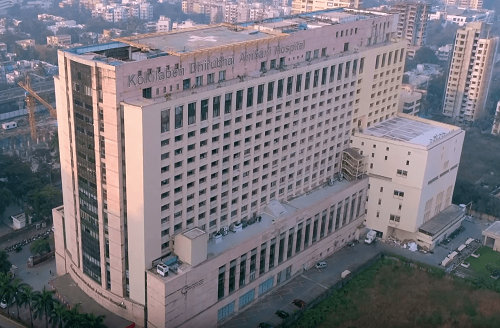 Kokilaben Dhirubhai Ambani Hospital is a super-specialty hospital founded in the year 2009.
It is one of the best spine surgery hospitals in India that provides the most comprehensive treatment for all the spine and musculoskeletal disorders.

Further, their team of expert surgeons has performed more than 1864 spine surgery in India also 1668 joint replacement surgeries, and 4753 arthroscopic surgeries.
Besides, they are specialized in Ortho-biologics such as:
Autologous chondrocytes for articular cartilage repair
Autologous osteoblasts

Stem cells therapy

for bone repair in avascular necrosis
Platelet Rich Plasma (PRP) for musculotendinous disorders
The center has committed operation theatres advanced with computer-aided navigation systems for joint replacement and arthroscopic surgery that dispense accurate and superior eternal results.
Moreover, they offer extensive expertise in spine surgery, arthroscopic surgery, sports & paediatric orthopaedics, joint replacement, and rheumatology.
Address: Rao Saheb Achyutrao Patwardhan Marg, Four Bungalows,
Andheri West, Mumbai, Maharashtra-400053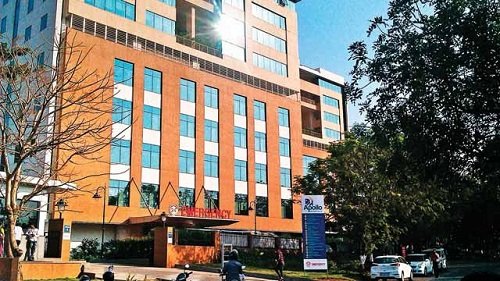 Apollo Hospitals, Navi Mumbai is one of the most advanced and multi-specialty hospitals in the Mumbai and Navi Mumbai zone. This hospital is accredited with JCI & NABH certifications. Also, they offer integrated and comprehensive super-specialty services under one roof.

Their team of neurosurgeon in India consists of extensively experienced doctors of national and international prestige with a huge team of well-trained nurses, technicians, and other support staff.
Moreover, it is regarded as one of the best spine surgery hospitals in India which has a legacy of excellence and innovation.

They have a team of expert spine surgeons that perform complex spine surgeries and have expertise in spinal cancer, deformities, and specialist in areas of physiotherapy & pain management.
Besides, they provide advanced spine surgery in India as it is equipped with the latest techniques such as:
Minimally invasive
Robotic spine surgeries
Complex spinal reconstructions
Apollo Spine surgery centers have several medical milestones to their credit such as:
In India, the very first lumbar disc replacement was performed here.
Considering the private healthcare sector, they have performed a maximum number of spinal deformity corrections in the country.
Apollo group was the first to introduce third-generation spinal implants in India.
Furthermore, their spine surgeons have designed an anterior stabilization spinal implant which was approved by the FDA and now is used worldwide.
Also, they have renowned international units for complex deformity surgeries as well as spine surgery.
Address: Parsik Hill Road, Off Uran Road, Sector 23, CBD Belapur,
Navi Mumbai, Maharashtra-400614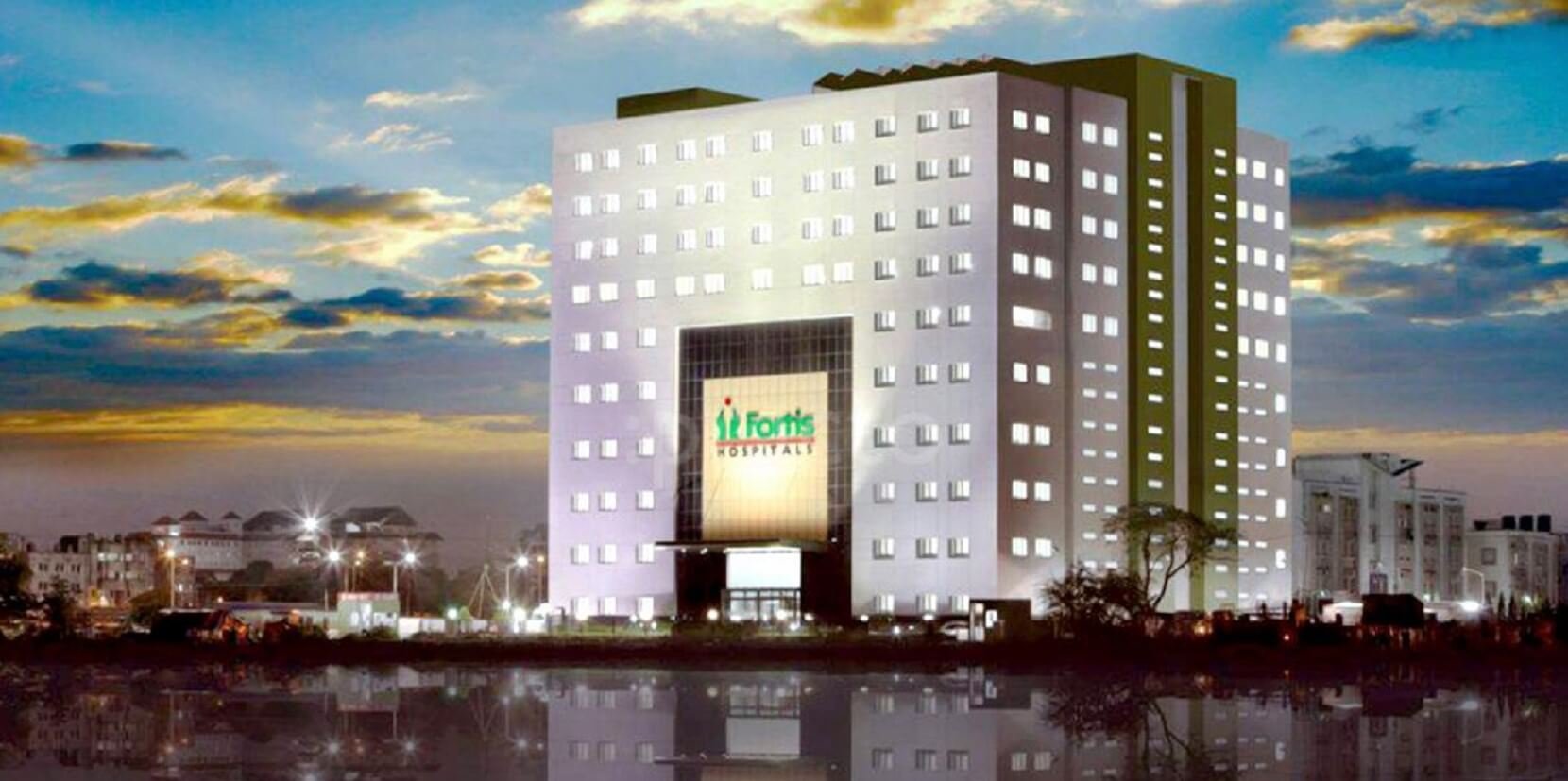 Fortis Healthcare is one of the leading healthcare providers in India. Since their inception in 1996, they have opened over 45 healthcare facilities.

Their department of Neurosurgery deals with the prevention, diagnosis, treatment, and rehabilitation of disorders of the spine, brain, and peripheral nerves.

Moreover, among the spine surgeries, they perform the following operations:
Cervical & Lumbar disc surgery
Degenerative spine
Spine tumours
Spinal injuries & fractures
Image-guided keyhole surgeries
The availability of these surgical facilities has made it the best spine hospital in India. Besides, they also perform several neurosurgeries such as:
Intracranial tumours
Skull-base surgery
Epilepsy surgery
Endoscopic surgery
Hydrocephalus surgery
Paediatric surgery
Their team consists of expert spine surgeons who have dealt with complex spine surgeries with magnificent results.
Address: Anandpur, E.M. Bypass Road, Kolkata-700107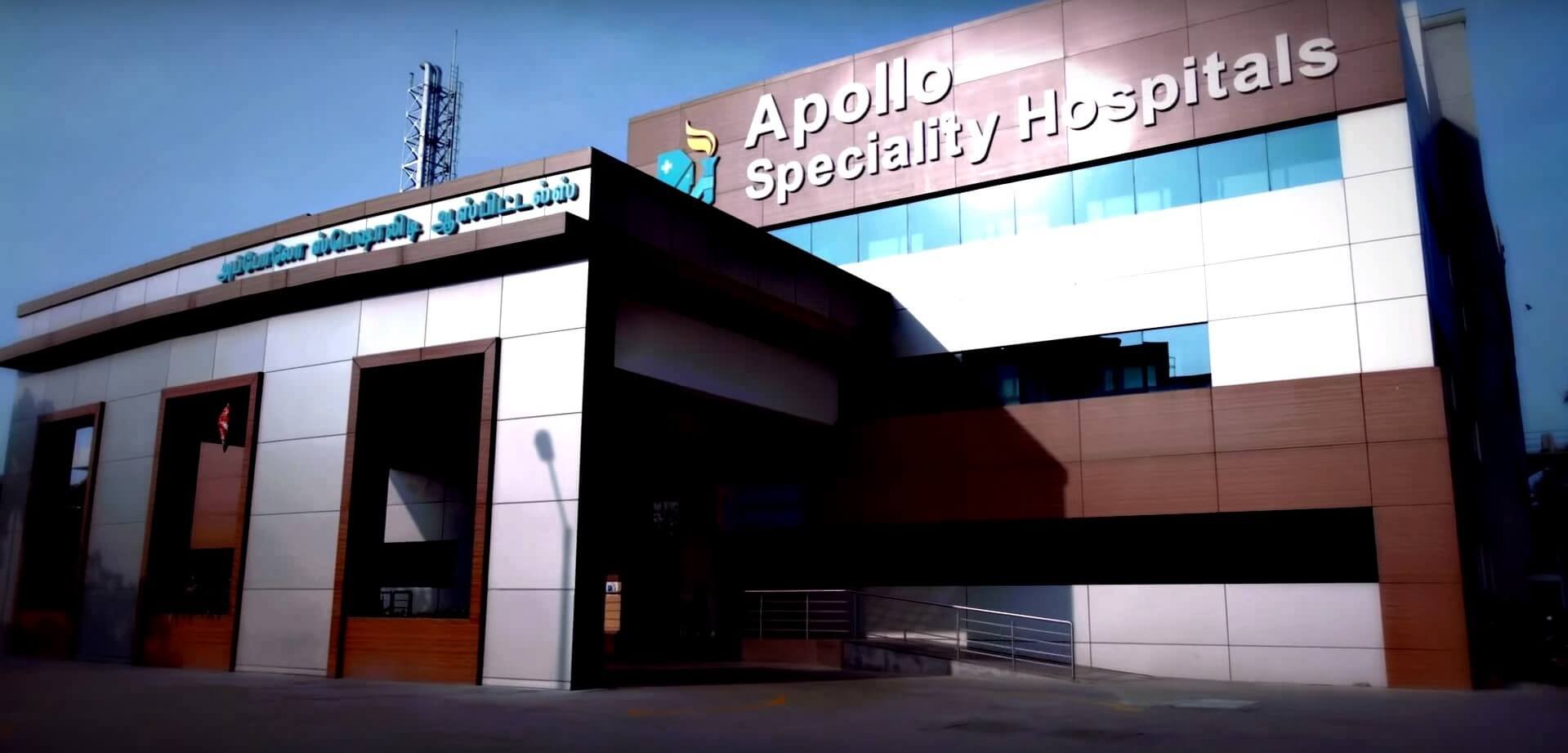 Apollo hospital, Chennai founded in 1983 has been providing excellent healthcare facilities and has blossomed into one of the leading multi-speciality hospitals in India.
Besides, they have achieved numerous milestones such as:
Successfully they performed the first fusion less scoliosis surgery in India on a 14-year-old girl suffering from Adolescent Idiopathic Scoliosis (AIS).
It is the first hospital in Asia to provide Renaissance Robotic Technology, the only robotic system designed for spine surgery.
They have the best surgical team that has performed the first lumbar disc replacement.
Also, provide treatments for complex spine disorders such as spondylosis, slipped disc, scoliosis and spinal tumours.

Apollo group is one of the best spine hospitals in India equipped with the latest surgical techniques such as keyhole surgery and disc replacement.

Moreover, they have performed maximum spinal deformity corrections among the private spine surgery hospital in India.

Further, they have designed anterior stabilization spinal implant approved by FDA which is now used worldwide.
Address: Mint Street, Opposite Ramar Temple, Sowcarpet, Chennai,
Tamil Nadu-600079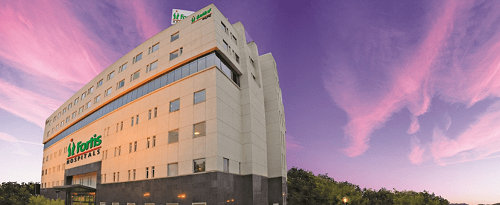 Fortis healthcare is renowned as Asia's largest and steadily growing hospital network for the past 20 years.
Their team of Neurosurgeons and Neurologists has expertise in handling complex neurological disorders of the spine and brain, supported by state of art neuro-diagnostic and scanning facilities.

Moreover, this hospital in Bangalore is equipped with minimally invasive surgical techniques for spine disorders such as:
Herniated disc
Degenerative disorder
Sciatica
Lumbar and spinal stenosis
Furthermore, they provide the best spine surgery in India by implementing several other spine surgery techniques like
MIS lumbar discectomy
MIS lumbar fusion
Laser spine minimally invasive surgery
Besides, they have more than 150 experienced consultants and 1000 skillful paramedical staff.
Address: Bannerghatta Road, Opposite IIM-B, Bengaluru,
Karnataka-560076

Apollo Indraprastha, New Delhi is the first Indian hospital to be internationally accredited by JCI certification for consecutive four years.
It is one of the leading multi-specialty acute care hospitals in Delhi with the most sought healthcare destination in the SAARC region.

Besides, their team has expert spine surgeons who have performed the first lumbar disc replacement in the country thus, they have evolved as the best spine hospital in India.

Furthermore, they perform full spectrum spinal procedures such as Minimally Invasive Spine Surgery (MISS) and complex spinal reconstructions.

Apollo's spine unit is recognized internationally for performing complex deformity surgeries and revision spine surgery. Indeed, it's the best and leading spine surgery hospital in India.

Due to the excellent expertise of their spine surgeons, they have shown advancements and innovations in spine surgery in India. Moreover, they have achieved numerous milestones such as:
Introduction of third-generation spine implant
First lumbar disc replacement in India
Address: Sarita Vihar, Delhi Mathura Road, New Delhi-110076
8. Post Graduate Institute of Medical Education and Research, Chandigarh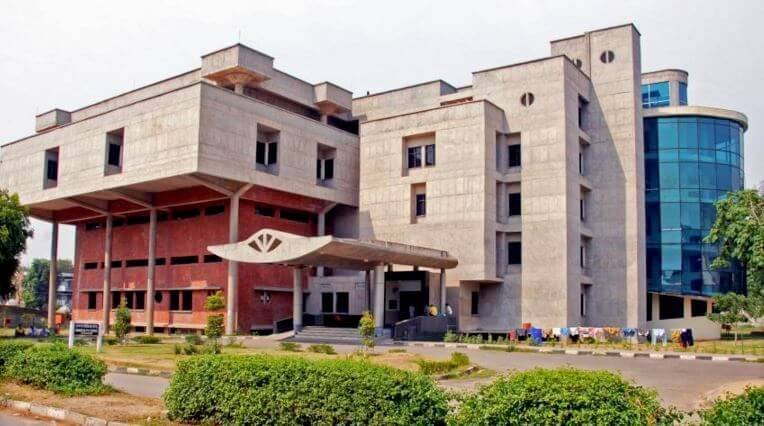 Since its inception in January 1962, PGIMER's Department of Neurosurgery has come up with new advancements and solutions regarding spine and brain disorders.
The department has implemented advanced minimally invasive endoscopic spine surgery in India under local anaesthesia to avoid risks of general anaesthesia.
PGIMER is among the best spine hospital in India which has achieved several goals such as:
Successfully performed Spinal Cord Stimulation (SCS) implant on a patient confined on a wheelchair from past 8 years due to severe lower limb pain.
It is the first SCS implant done in Chandigarh by their team of expert spine surgeons.
Furthermore, their team of neurosurgeons have evolved minimally invasive surgery to deal with large spinal cord tumours.
Across the world, this technique is the first neurosurgical minimally invasive spinal endoscopy for tumours larger than 7cm in diameter.
Besides, it is the first hospital in north India to perform joint replacement surgery.
Address: Madhya Marg Sector-12, Chandigarh-160 012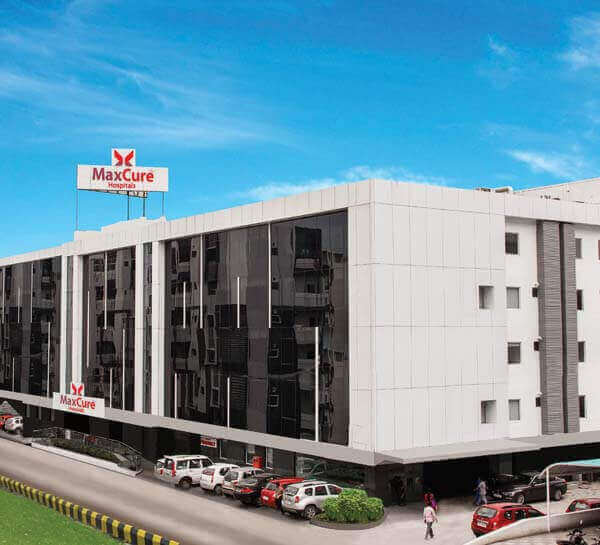 Maxcure Hospital founded in the year 2011 is one of the leading healthcare providers to introduce quality medical facilities in India and a prestigious healthcare brand in the UK.

The hospital comprises a large team of extensively experienced doctors, state-of-the-art infrastructure, latest technology, and has received NABH accreditation. Besides, they have achieved the following goals:
Treat more than two lakh patients per year.
Performed over 5000 neurosurgeries.
More than 7000 orthopedic surgeries have been performed by the best orthopedists in India by applying computed navigation & robotic technology for hip & knee replacement have been performed.
Over 75000 cardiac invasive & non-invasive surgeries were done.
Moreover, their team of expert surgeons deals with every orthopaedic related problem from a minor fracture to complex spine surgery in India.

Further, in 2016, they were awarded the Best Hospital for Orthopaedics by National Awards for Excellence in Healthcare.
Address: Maxcure Hospitals Madhapur Branch, Behind Cyber Tower,
Hyderabad-500 081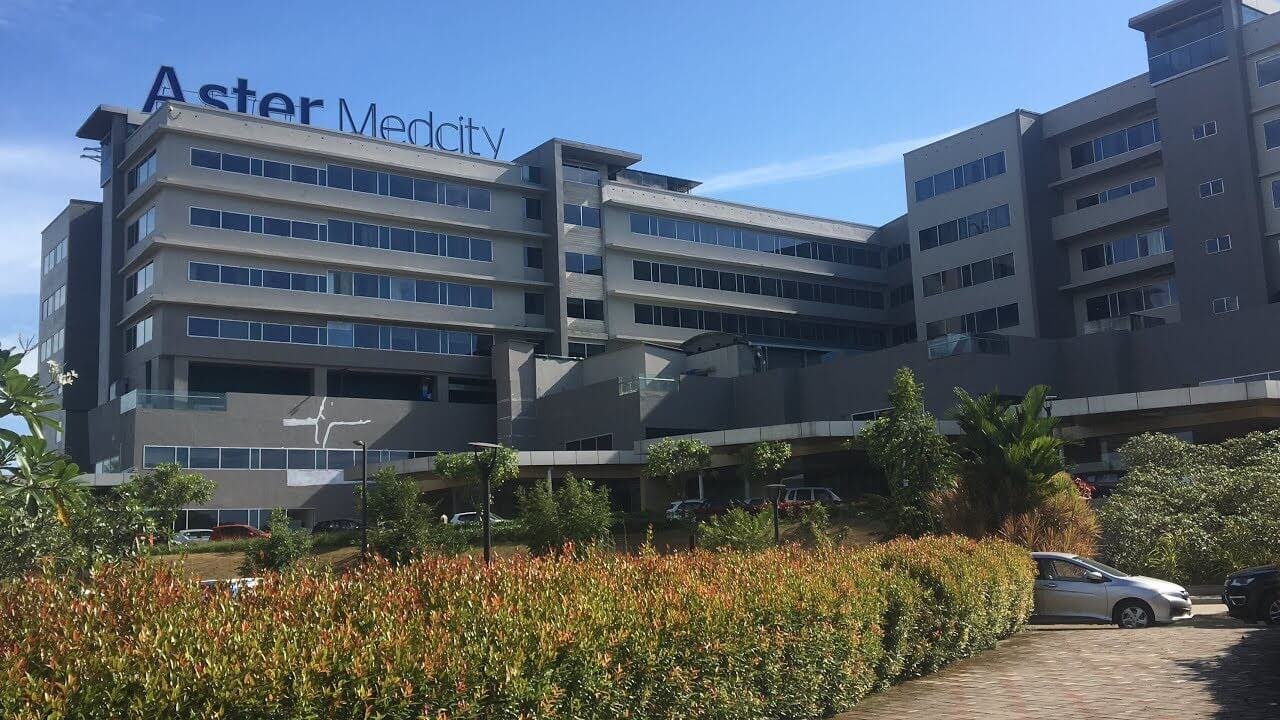 Aster Medcity is one of the top-rated hospitals in Kochi and one of the biggest healthcare facilities in Kerala. Here, the Centre of Excellence in Orthopaedics is a state of the art facility that offers exceptional resources for the complete management of musculoskeletal disorders in infants and adults.

It is among the best spine surgery hospital in India that provides the latest and advanced spine surgeries such as:
Microscopic disc surgery
Spinal deformity correction
Spinal tumour surgery
Posture correction
Spinal stabilisation
Cervical spine surgery
Moreover, their magnificent team of doctors incorporates experts from orthopaedic subspecialties such as
Trauma and orthopaedic surgery
Wrist, upper limb & shoulder care
Joint replacement
Paediatric orthopaedics
Orthopaedic oncology
Sports medicine
Rheumatology
Deformity correction
Microvascular surgery
Besides, they serve holistic, evidence-based treatment supported by trained nurses, physical medicine & rehabilitation physicians, clinical counsellors/ psychologists and qualified technicians.
Address: Kuttisahib Road, Near Kothad Bridge, South Chittoor Kochi,
Kerala-682027
Spine Surgery Cost in India:
Cost plays a big role when we go for any surgery or treatment. The cost may be higher at the best hospital for spine surgery in India compared to other multi-specialty hospitals. To know more please click: spine surgery cost in India.

Why Spine Surgery in India?
India has become the hub for medical tourism due to its high success rate and affordable treatment options.
Since the last decade, India is recommended and preferred healthcare destination for international patients searching for accurate treatment at a fair price.
India is not only attaining patients from under-developed countries but also from developed countries like the USA, UK, Canada, etc.
Over a period of time, India has established itself in providing comprehensive spinal surgeries and treatments.
In India, spine surgery cost is quite low compared to other developed countries. Thus, medical tourists choose India for their treatment. Further, they are assured of the latest techniques and negligible waiting period.

Below are some of the factors that have made India the preferred medical hub:
Internationally Accredited Hospitals:
In India, most of the top hospitals are JCI and NABH accredited assuring world-class healthcare treatments and high standard infrastructure. You can avail state-of-the-art and advanced spinal treatments at the best spine surgery hospital in India.
Experienced & Skilled Surgeons:
You can seek medical consultation from some of the best spine doctor in India. These surgeons are immensely competent in performing the latest and advanced surgeries and have huge experience in their field. Many of them have international exposure and are able to deal with complex spine surgeries with excellent success rates.
Cost-efficient Treatment:
In India, medical facilities are offered at one-third of the price as compared to developed countries. Hence, it is possible for patients from all strata of society to receive advanced treatments such as spine surgeries at an affordable price.
Advanced Technology:
The spine surgery hospital in India treats different types of spinal disorders by implementing various techniques such as lumbar spinal fusion, foraminotomy, discectomy, spinal disc replacement, endoscopic spine surgery, vertebroplasty, posterior and anterior techniques with 80-90% accuracy.
Research & Development:
The Government of India invests a remarkable sum of funds on Research and Development in the medical field. Over the years, many innovative ideas and approaches in the management of spinal problems have taken place such as minimally invasive spine surgical applications. This has increased the efficiency of managing broad-spectrum spinal disorders.
Availability of Medical Visa:
In India, approval of a medical visa is a fast-track process compared to other countries and also priority is given to patients suffering from life-threatening diseases.
World-Class Facilities:
Across the world, India has turned out to be highly successful in treating patients suffering from spinal disorders with innovative clinical applications under the guidance of experienced spine specialist in India.
Spine surgery success rate in India:
The success rate of spine surgery in India varies from 80% to 90% depending on the type of treatment you opt for your spinal problems. The surgeons pay prime attention to diminishing the patient's severe back pain and enable them to live a healthier life.

Hospitals in India offer the latest and advanced treatments for all types of spinal disorders.
India has emerged as a leading healthcare destination and is renowned for treating patients with high-end applications and expert professionals skilled in robotic and laser technology.

Type wise Success rate of spine surgery in India:
The type of procedure or technique used is one of the major factors for the success rate of spine surgery. The different types of spinal procedures with their success rates are given below:
| | |
| --- | --- |
| Type of Surgery | Success Rate |
| Discectomy | 85% to 90% |
| Foraminotomy | 70% to 75% |
| Spine fusion | 80% to 85% |
| Cervical spine surgery | 85% to 90% |
| Lumbar laminectomy | 75% to 80% |
Discectomy: During a discectomy, the damaged portion of the herniated disc is removed from the lower spine. The success rate of discectomy spine surgery in India is around 85% to 90%.
Foraminotomy: Foraminotomy is a surgical process that enlarges the portion around the bone of the spinal column that are compressing the nerves. This procedure has a success rate of 70% to 75%.
Spine fusion: Spine fusion is one of the most commonly performed procedures useful in degenerative disc disease, spinal fracture, spinal stenosis, spondylosis, spondylolisthesis, scoliosis, and kyphosis. Spinal fusion has a success rate of around 80% to 85%.
Cervical spine surgery: Cervical spine surgery is implemented in treating degenerative disorders and trauma. This procedure has a success rate ranging from 85% to 90%.
Lumbar laminectomy: Lumbar laminectomy is performed to relieve pain in the spinal cord related to stenosis or herniated disc by broadening the spinal canal. This process has a success rate of around 75% to 80%.
Compared to other countries the success rate of spine surgery in India is very high. This is the reason why patients prefer India for spinal procedures.
Frequently Asked Questions(FAQs):
What is the spine surgery?
Spinal fusion is an operation to fuse two or more vertebrae into a single structure. The goal is to prevent back pain and stop movement between the two bones. Once they've been fused, they don't move as they used to. This prevents you from stretching nerves, ligaments, and muscles nearby that may have caused discomfort.
What are the different types of spine surgery?
Following are the different types of spine surgeries:
-Discectomy
-Foraminotomy
-Spine fusion
-Spinal disc replacement
-Anterior cervical corpectomy spine surgery
-Cervical spine surgery
-Lumbar laminectomy
-Endoscopic spine surgery
-Vertebroplasty
Does all spine cases need surgery?


physiotherapy, proper diet, vitamin supplements, and few pain medications helps in spine problems. 90% of the time, you can take care of the spinal problems recover with the non-surgical methods. Things that you need to consider for better results are :

Exercises /daily walks/yoga

lifestyle changes

decrease weight

avoid lifting weights
What is the spinal surgery success rate in India?


It takes 3 to 12 months to return to most normal daily activities. after a spine fusion surgery, and the success rate is likely between 70 percent and 90 percent. depending on the condition that is being treated by the spine surgery.
How dangerous is spine surgery?


The average level of risk ranges from 1% to 5%. Almost all spine surgeries are done under general anesthesia. You'll be given medicine through an intravenous (IV) line to make you sleep so you won't feel pain.

The standard issue involves anesthesia. :

local infection

Blood loss

postoperative hematoma

Weakening

back/leg pain

sepsis
How long after the surgery is the hospital stay?
Hospitalization usually lasts for three to five days after spine surgery.
Recovery from invasive surgery is faster and hospitalization is shorter.