Youth in India have found a new way to get high — flavored condoms
Youth in India are using flavored condoms to get high
Young people in India are reportedly using soaked flavored condoms to feel intoxicated.
The high can last 10 to 12 hours but can have adverse effects on a consumer's mental and physical health.
A medical store owner told the media that there are now significantly more condom packets being sold each day.
"In the past, each shop sold three to four condom packages per day. A pack of condoms is currently going missing from a shop "He spoke to a news website.
According to the report, the sale of flavored condoms has sharply increased in a number of Durgapur neighbourhoods, including Durgapur City Center, Bidhannagar, Benachiti, Muchipara, C Zone, and A Zone.
A chemistry professor claims that submerging condoms in hot water for an extended period of time dissolves big organic molecules and produces alcohol compounds. Young people are kept drunk by the chemical that is produced when condoms are soaked.

The intoxicating substance in condoms is an aromatic chemical. In addition, this substance can be found in dendrites, another substance that is frequently used to elicit intoxication. Dendrite use is widespread and primarily among young people, and it is thought to be a subpar way to get high.

It is feasible, according to polymer chemistry researcher Udayan Basak. He clarified that glycerin is used to add flavor to condoms, which are made of the natural rubber component polyisoprene. The synthetic material polyurethane is utilized to strengthen the condom's toughness and stretchability. The intoxicating effects of polyurethane are thought to be caused by its aromatic constituents.

"No real experiment has yet been conducted to support any of this. However, it is thought that after boiling flavor-infused condoms in water and [putting them aside] for six to eight hours, the polyurethane breaks down, producing ethylene glycol, a type of alcohol, said Basak.

According to Sanjith Saseedharan, consultant and head of critical care at the SL Raheja Hospital in Mumbai, "flavoured condoms are known to [release] hydrocarbons and alcohol similar to [those found in] glue when soaked in water for a long period." Flavored condoms are available over-the-counter in every pharmacy, just like hand sanitizers, cough drops, and nail paint removers. When used in big doses, a substance of this type can provide a high that lasts up to 12 hours.

"This water can lead to addiction and intoxication. Repeated consumption will have a bad effect on the lungs, kidneys, and nervous system of the body, according to Joydeep Ghosh, an internal medicine expert with Fortis Hospital in Kolkata.
"Long-term usage of this can lead to mental problems, including violent behaviour, unconsciousness, and [in some circumstances] even death," Saseedharan continued.
Meanwhile, in Hyderabad, police recently said they are unable to book substance abusers as there is no law in the Indian Penal Code for the purpose.

According to the police, cough syrups and whiteners have a minimal sedative content and are exempt from the Narcotic Drugs and Psychotropic Act (NDPS).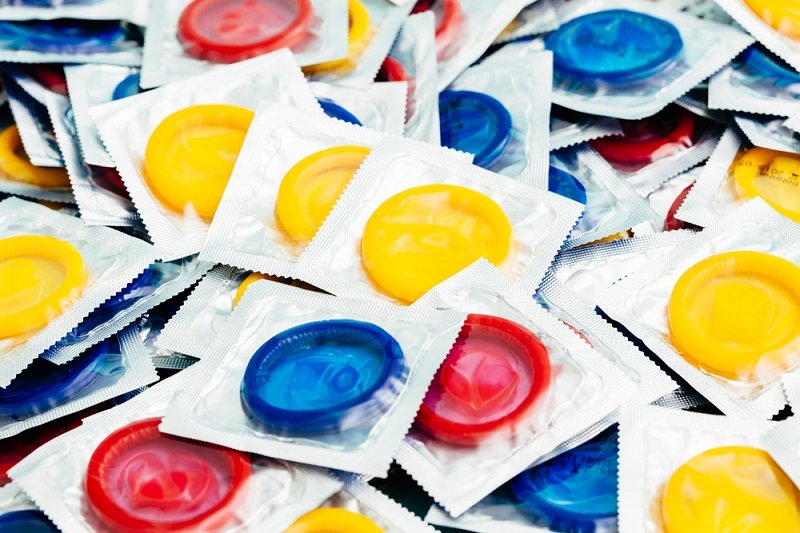 Additional intoxicants
When it comes to intoxication, people make strange decisions. Drinking cough syrup, sniffing glue and other industrial adhesives, breathing paint and nail polish, and inhaling whiteners are a few unusual ones.

Even a lot of people have been observed to become inebriated after using hand sanitizer and aftershave.
Gasoline, glue, spray paint, solvents, cleaning agents, and several other aerosols are often used inhalants. Huffing, bagging, and sniffing or snorting are all part of the usage behaviour. The pleasure experienced when using inhalants is heightened by the hypoxemia and hypotension brought on by rebreathing from a closed bag. According to a 2011 study by researchers at the Department of Psychiatry, Government Medical College and Hospital, Chandigarh, India, and Department of Psychiatry, Mental Health Institute, SCB Medical College, Cuttack, Odisha, India, adolescents who meet the criteria for dependence or abuse report coexisting delinquent behaviours, multiple drug abuse and dependence, and use mental health services for other emotional problems.
What is condom addiction?
Young people in West Bengal are reportedly boozing on flavoured condoms, according to a few reports. As the aromatic component in condoms degrades, addictive alcohol is produced.
Where has this incident been reported?
This condom addiction occurrence has been documented at several locations throughout Durgapur, West Bengal, including Durgapur City Center, Bidhannagar, Benachiti, and Muchipara, C Zone, and A Zone.
What are the risks of condom addiction to your health?
Regular consumers experience a number of side effects, including chest pain, shaking, chills, fever, and headaches. Long-term addiction also has a negative impact on a person's mental health.
How are condoms used for intoxication?
A chemical professor claims that submerging condoms in hot water for an extended period of time dissolves big organic molecules and produces alcohol compounds. As a result, the aromatic ingredient is referred to as the intoxicating component.
Disclaimer - The details provided above are cited from different publications sources and we are not responsible for any misleading information.
Cost of Sexology Treatment Treatment in India
Question and Answers (99)