Dr. Viral Desai Reviews
Dr. Viral Desai Reviews from famous Celebrities, Indian cricketers and top business man for the DHI technique used by him for hair transplant.
1. Mr. Govinda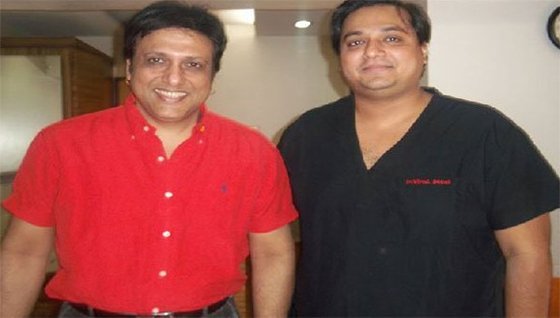 One of the greatest actor of Indian Cinema Mr. Govinda went on hair transplant using the Greek method at DHI clinic & he posted Dr. viral Desai Hair Transplant reviews as "isn't hair important? Which man would say he is okay with lesser hair on his head? , Dr. Viral Desai helped me in getting my natural hair back he is just the best hair surgeon I have ever seen"
2. Mr. Raj Babbar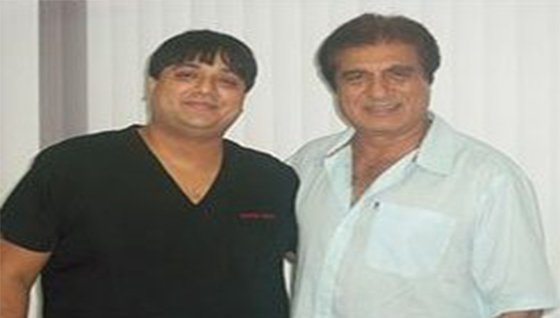 Also one of the Veteran Actor of Bollywood film Industry Mr Raj Babbar sent a letter of appreciation to Dr. Viral Desai stating "Dear Dr. Viral, Thanks. You gave me so much confidence before DHI (that) I could take a fast decision and I am happy I took the right step. It was (a) nice experience and (I am) very hopeful that the result will also be good."
3. Mr. Rohit Roy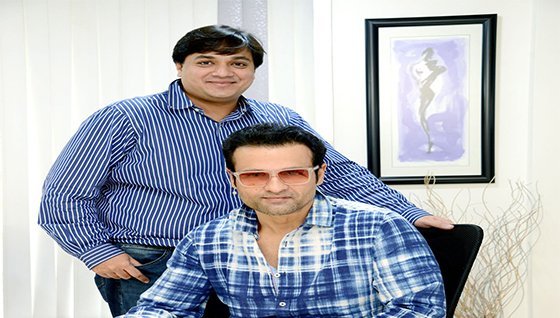 Mr. Rohit Roy is a famous Actor, Director, Anchor & host who recently had hair transplant done by Dr. Viral Desai through DHI technique. "After trying every "Magic Potion" and "Hair Growth Miracle" in the market; I realized that only real science could help me. Thank you Dr Viral Desai and DHI for saving the day for me !!! I got back my crowning glory; and my smile "
4. Mr. Sushil Wadhwa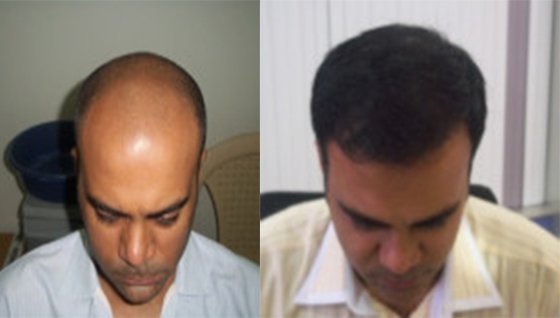 One of the Indian Businessman, Mr Sushil Wadhwa undergone his satisfied & successful DHI hair transplant surgery performed at CPLSS (One of the hair transplant surgery clinic in Mumbai owned by Dr. Viral Desai) had something to write for Dr. Viral Desai review, as he said that "I visited Dr. Viral's Clinic for the first time and was impressed by his knowledge and clinical skills. Once my results were evident, all my colleagues and friends appreciated the dense growth. I decided to go for a second sitting of DHI to make my hair look denser. This is a very good procedure with no cuts, no pain and guaranteed results. Many thanks to Dr. Desai and his excellent team!"
Mr. Anwar Sheikh: Because of my weight, people used to tease me a lot which decreased my moral to a great extent. Even after a workout, my weight was not decreasing. Going through the internet I came across the liposuction surgery. After intense research, the best Dr I found was Dr Viral Desai.
Mr. Suraj Seth: Being in my early 20's I experienced heavy hear-loss due to which I was very frustrated. Then I found Dr Viral Desai, the pioneer of DHI (Direct Hair Implant) in India. After many visits to the clinic, Dr Viral Desai made me aware of all the procedures of DHI which was very helpful, that urged me to go through this treatment.
Mrs. Shalini Das: Having a dream of becoming a model I came to Mumbai from my hometown. But I was rejected by many people because of the extra fat in the abdomen area. After which I went to Dr Viral Desai who advised me to have Abdominoplasty (Tummy Tuck Surgery) which helped me in having a perfect figure.
Mrs. Swetha Singh: While attending a long jump event, I had a bad landing during my jump. In this, I had an injury on my nose and chin. Dr Viral Desai treated my chin injury with help of chin surgery (also known as Mentoplasty in medical terms) which helped me in getting back my chin back to normal shape.
Mrs. Geeta Shah: Every girl wants her hair to be long which enhances the beauty of a girl. But in my case, I had major hair loss problem. Then many people recommended me to consult Dr Viral Desai and find a solution to the problem. After consulting Dr Viral Desai, he recommended me to have a mess and laser hair therapy which will help me in the long-term result. The treatment also helped in improving my hair quality.
Mrs. Megha Shetty: Choosing Dr Viral Desai was the best decision of my life. I had a badly shaped lip which affected my face beauty. He suggested me to have a lip surgery wherein he would give a proper shape to my lips by injecting some fat.
Mrs. Priyanka Kamble: Wanting to enlarge the size of my breast, I was in confusion as to which doctor to choose because I did not want to have a complication in future. Then I went to Dr Viral Desai, and now after surgery, I have not experienced any complications.
Mr. Aniket Jha: My both the ear were bigger in size as compared to other people since childhood. Then I heard about otoplasty surgery which would after surgery, help me to reduce the size of my ear. I went to Dr Viral Desai's clinic for treatment, where I found that the staffs of the clinic were very helpful.
Mr. Aditya Mhatre: Due to a lot of work pressure and stress, my hair started to fall. I then met Dr Viral Desai at his clinic in Mumbai. Dr Viral Desai is not only just a good doctor but also a good human being. He suggested me to choose DHI (Direct Hair Implant) after examining my hair. He then provided me with all the benefits I would experience post surgery. It was less painful as compared to other hair treatments. I had a great experience at his clinic during my consultation.
Mr. Roshan Verma: The first time I visited Dr Viral Desai, I was very amazed by his in-depth knowledge of various surgical and non-surgical treatments. During my early 40's I started developing tan lines around my mouth area. Dr Viral Desai being the pioneer of fillers, suggested me to have a non-surgical filler treatment. This helped me to get back to normal.
Mrs. Sheela Khan: As a girl, I had a very improper sized arm, because of excessive fat around my arm area. I had a Brachioplasty (arm reduction) surgery which helped me in reducing the fatty tissues around my arm area. The doctor to whom I went for the treatment was none other than Dr Viral Desai. Dr Viral Desai will answer to all your queries related to the surgery.
Mr. Rohan Kaur: Me being a brown skinned guy, I always wanted a glow on my face which would enhance my overall personality. Firstly I was a bit hesitant in going for the treatment, but after meeting Dr Viral Desai I was convinced of giving the meso face treatment a big yes. Dr Viral Desai patiently explained me all the steps, pre and post surgery which I would have to go through which was very kind of Dr Desai.
Mr. Karan Jadhav: Due to excess stress because of my studies, I started developing wrinkles below my eyes. This was sometimes painful to my eyes. Dr Viral Desai's Blepharoplasty helped me in getting rid of these wrinkles in a short span of time.
Mr. Utkarsh Tandel: Going to Dr Viral Desai for rhinoplasty surgery was a very good decision as Dr Viral Desai treated me as a friend of him. This boosted my confidence.
Mr. Kapil Sharma: I had come as a bald man to Dr Viral Desai, but due to him today I have a good amount of hair. This was all possible by laser hair therapy of Dr Viral Desai which helped me in growing my hair.
Mr Pankaj Kumar: Since my birth, I had a big mole on the left side of my face. My face was not looking good because of this mole. Thanks to Dr Viral Desai who told me that if I opt for mole removal treatment, I can get rid of it. This treatment had a very positive result and I got rid of the mol.
Dr. Viral Desai reviews which was Considered amongst all the people in the world, as he was considered as the "best young Cosmetic surgeon" by Dr. Woffles WU, a teaching faculty with the International Aesthetic Surgery Society and the inventor of the Stealth Incision for the breast implant, while his time at Singapore, Dr. Viral Desai completed his fellowship in Advance Cosmetic & Aesthetic Surgery & Laser Training along with Dr. Woffles WU at Singapore General Hospital. Dr Wu was his mentor & taught him various surgical procedure including Liposculpting, Breast implants, Eyelid surgeries, Nose jobs, Chin implants & many more surgeries. After gaining his vast experience in surgeries he came back to India & he himself with his wife Dr Sejal Desai started their independent practices at Sarla Hospital in Santacruz, which was set up Dr. Viral Desai's mother Dr. Sarla Desai, a gynaecologist, and father late Dr. Ramesh Desai, who was a radiologist.

The Dr. viral Desai reviews said by Dr. Wu created a storm in India as well; the people started consulting him rather than going to any random places, even the biggest celebrities' started consultation from him. Celebrities like Indian cricketer Mr. Virendra Sehwag underwent his FUE Hair Transplant surgery from DHI, He posted a positive Dr. viral Desai review by claiming "Being an International level cricketer is not easy. Heat, sweat, stress and injuries take their toll, and at times hair... But thanks to DHI, the latest in hair restoration, I got my natural hair back. Now I can comb, shampoo or style them, just like before"

Not only Virendra Sehwag, other celebrities also posted Dr. Viral Desai reviews on various portals after their successful hair transplant surgery. You may ask what were the other Dr. Viral Desai reviews, well to let you know we have some of the great celebrities names & their positive Dr. Viral Desai Hair Transplant reviews which will help you making a proper decision in finding best hair transplant surgeon.

Not fair to talk only about celebrities, even the Middle class people like us, Mr Abdullah Fahad had undergone hair transplantation at CPLSS himself said for Dr. Viral Desai review that "I am Very satisfied with the result. The procedure was good and professional. I had encouraging results within four months and hope to carry on as instructed. Thank you!"

Ms Priya Modi one of the locals visited CPLSS for her hair transplant surgery have something to say for Dr. viral Desai reviews, she said "I had my hair transplant surgery at CPLSS Mumbai and I was thrilled with the procedure. My hair in front and on the side was very thin and it was affecting my overall appearance. One of my close friend who is a physician, she recommended me Dr. Viral Desai, so I visited his office in Mumbai. He had an easy way about him and obviously knew his stuff. I could tell he was giving me his best, honest advice. The staff had me feeling comfortable. I was pretty surprised at how painless the surgery was and the results were amazing. Thank you Dr. Desai."


Dr.Viral Desai
Dr. Viral Desai, a well-known celebrity Hair Transplant Surgeon based in Mumbai holding 18 years of experience, he is also the current Medical director of CPLSS & founder, promoter & Medical director of DHI (Direct Hair Implantation).
His main motto of his life is to become one of the best surgeons in the world. Dr. Viral Desai wanted to become a doctor since his childhood, so he kept following his dream and completed his graduation from Medical school (MBBS) in L.T.M.M College, Sion, Mumbai.

After completing his studies he joined Tata Hospital as General Surgeon & Oncosurgeon. Not only at Tata hospital, he also joined KEM Hospital & Cooper hospital.
Later on he joined Sir J.J Hospitals, Mumbai & completed his Super Speciality course in Plastic Surgery. Thousands of people from all over the globe prefer coming for best hair transplant in Mumbai by Dr. Viral Desai.

Dr.Viral Desai Reviews influences many people to go for the DHI and get their young look back getting rid out of baldness.

Dr. Viral Desai Awards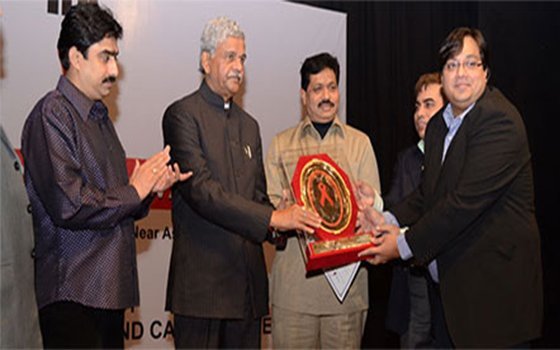 With all the above Dr. Viral Desai reviews, he was awarded as the "Icon of plastic & cosmetic surgery in India" Award in 2010 & that too at the national level, this makes him as the best hair transplant surgeon in India. He is known for providing his best service & regular communication with his / her patients to know about their progress in hair transplant.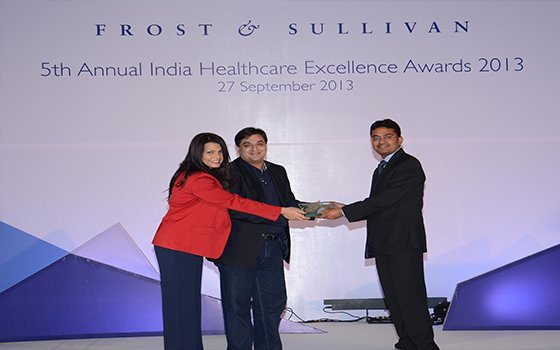 He said "I talk to them to get a proper solution to the problem & what they want & how can I help them" He is the board certified surgeon as he holds M.Ch (Masters in Super Speciality Degree) & D.N.B (Diplomate of National Board) in Cosmetic & plastic surgery. These two degrees are the most highest level of education degrees in Medical Fields. He believes in loyalty, as he supports ISHRS (INTERNATIONAL SOCIETY OF HAIR RESTORATION SURGERY) to protest against the people who carries unethical practices in India & world, he is totally against those people. Also in 2013, Dr. Viral Desai Accepted the "Frost & Sullivan Healthcare Excellence Award."
Not only Hair transplant, he is also known for his best practice in Liposuction & other cosmetic surgery such as Body Contouring, Breast Augmentation, Buttock Implant, Facial plastic surgery, Lip surgery, Male Breast reduction & many more.
He is the current member of International Society for Aesthetic Plastic surgery (ISAPS), Association of Plastic surgeons in India (APSI), Indian Association of Aesthetic Plastic Surgeons (IAAPS), CSI, Maharashtra Association of plastic surgeons (MAPS), Indian Medical Association (IMA) which is one of the biggest national voluntary organization of doctors in India. This makes him one of the best surgeon in India.
Amongst other, he was the main member of non-Surgical Facelift (WAPTOS) in India, Threadlift (APTOS) in India. He regularly conduct different types of workshops in Advance Botox & fillers for Doctors. Even he acts as an faculty at various Medical & Non-Medical facilities.He is considered the best hair transplant surgeon in India.

What is DHI?
DHI stands for Direct Hair Implantation; it is the most advanced used technique for hair restoration. DHI is a very effective used technique used all around the world. The DHI technique was first introduced by World's leading Medical Practitioners.
DHI clinic is founded & is a part of DHI Global Medical Group Greece. In India DHI clinic was introduced by Dr. Viral Desai more than 7 years ago. Unlike other procedures like hair plugs, FUE (Follicular unit extraction) & Strip extraction, DHI procedure can leads to almost zero pain, no cuts, no stiches is required in this procedure & leave no scars.
In DHI procedure, follicles is carefully removed from large area of hair to the head area, where there is more hair loss all procedure done with no pain, cuts or stiches even grey hair can be transplanted easily. DHI does not leave you with any side effects unlike other surgeries & takes less time to regain your beautiful hair.
The result of DHI are unimaginable as the hair which are transplanted begins to grow regularly throughout a person's life & there will be no more complaints about hair fall as it provides 100% of natural results. As to let you know in DHI procedure, it is not necessary to shave your head completely, it is depended upon the patients if they wish to do so.

The DHI procedure is only performed by DHI certified specialist issued by DHI Global Medical Director. In India, DHI is carried out by Dr. Viral Desai himself & all the doctors practicing at DHI India are been trained by Dr. Viral Desai even their certificate is issued by him. As of today, India has more than 17 DHI clinics spread across country. Every month around 200 DHI procedure is carried on & more than 650 procedures around the world.

We are pretty sure that these Dr. viral Desai reviews will help you & your family a lot, you will be fully satisfied with the service now & also in future, even you will be the one to recommend Dr. Viral Desai to your friends & colleagues.

If you want to know more about Dr. Viral Desai - Click Here