1. Toronto Hair Transplant Center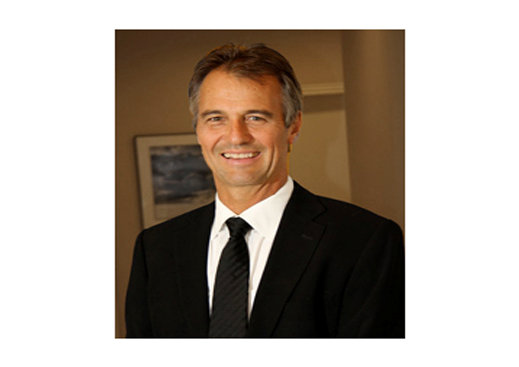 Dr. Robert Jones is a Toronto-based surgeon with years of breakthroughs in the hair restoration field. Dr. Jones did his degree from McMaster University's Department of Medicine in 1979 and practiced ever since. Further, he took education courses in cosmetic laser surgery at both Harvard and Loyola Universities.
With over 20 years of experience, Dr. Jones makes sure he provides high-quality surgical outcomes. He has also been recognized for his well-equipped clinic for providing the best hair transplant in Toronto. Moreover, his articles have been published in multiple newspapers on hair restoration Toronto websites.
Address: 435 Reynolds Street Suite 206, Oakville, Ontario, Canada, L6J 3M5
2. Dr. Paul Cotterill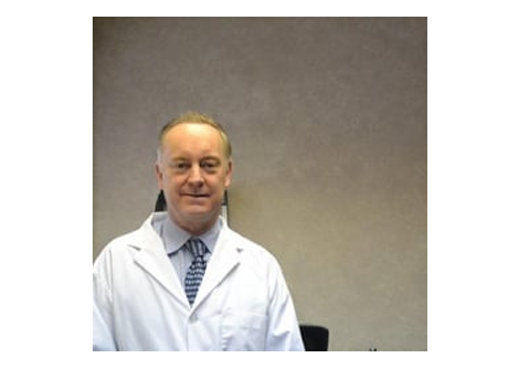 With over 28 years of experience, Dr. Cotterill is renowned for providing exclusive hair transplants in Toronto. He is known for personally performing all surgical procedures such as designing hairlines, removing donor grafts, and creating each recipient graft site.
Moreover, he has received his Bachelor of Science, Honors, from McGill University and later his degree in medicine from the University of Toronto. He assesses each patient's hair loss carefully to explain to them their treatment options.
Address: 21 Bedford Rd, (Ground Floor), Toronto, ON, M5R 2J9
3. Toronto Hair Loss Clinic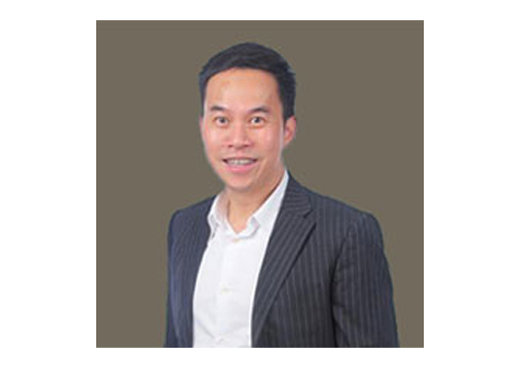 Toronto Hair Loss Clinic is one of the most preferred destinations because of the extensive training the doctor has received. Dr. Jimmy Poon has undergone thorough cosmetic medicine and surgery, hair restoration, and anti-aging medicine at varied universities.
He has been performing hair transplants in Toronto for over 30 years. Dr. Poon here has customized a combination of various treatments as per the patient's convenience. He prefers to go for a holistic approach so that he can obtain both hormonal and nutritional balance. He can provide various kinds of hair loss treatments according to the patient's needs.
Address:
Mississauga clinic: 1675 The Chase #29-30, Mississauga, ON, L5M 5Y7
Richmond Hill clinic: 505 Highway 7, unit 26-27, Richmond Hill, ON L3T 7T1
4. Seager Hair Transplant Centre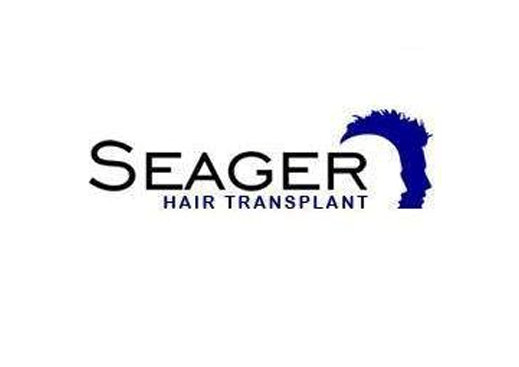 The Seager Hair Transplant Centre has been one of the most celebrated leaders in hair transplants in Toronto. The center offers an array of customized treatments and corrective procedures to both men and women.
They offer high-end treatments such as Follicular Unit Transplant (FUT) and advanced Follicular Unit Extraction (FUE). The highly-trained doctors at the center are dedicated to providing the most natural-looking results to all their patients. Let me name some of them, Dr. Nelson Ferreira and hair transplant doctors, Dr. Cam Simmons, Dr. Aditya Gupta. The center and its staff are looking forward to helping you with all your hair-related queries.
Address: Suite 418, The Court, Centenary Site, Rouge Valley Hospital 2863 Ellesmere Road, Toronto, Ontario, Canada M1E 5E9
5. Sure Hair International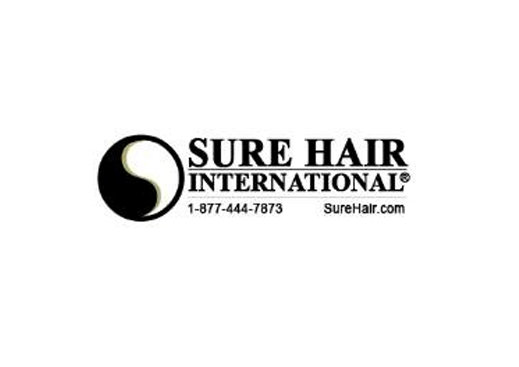 Sure Hair International is one of the leading providers of hair transplants in Toronto. The types of hair restoration treatment they offer aisle manual FUE hair transplant, The ARTAS® robotic hair transplant, FUT Strip Hair Transplant.
They are based out in Toronto, but they also own various other clinics in Ontario, Canada. They are known for helping thousands of people recover the full head of hair again. Also, their team of doctors aims to offers outstanding treatment at an economical hair transplant Toronto cost.
Address: 180 Bloor Street West, Suite #604, Toronto, ON. M5S 2V6
6. SpaMedica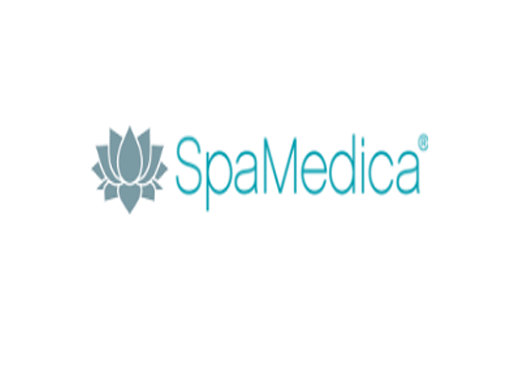 SpaMedica has managed to build itself into Canada's most pioneered centers that offer an array of aesthetic services, facial hair transplant, laser skin care procedures, cosmetic dermatology, medical spa services, aesthetic nutritional services, and aesthetic plastic surgery.
Staff at SpaMedica knows that one of the most important decisions you will make is choosing a facility. Encouraging them to deliver world-class hair transplant Toronto with the most satisfying outcome.
Address: 66 Avenue Rd. Suite #4 Toronto ON M5R 3N8
7. Dr. Colin Hong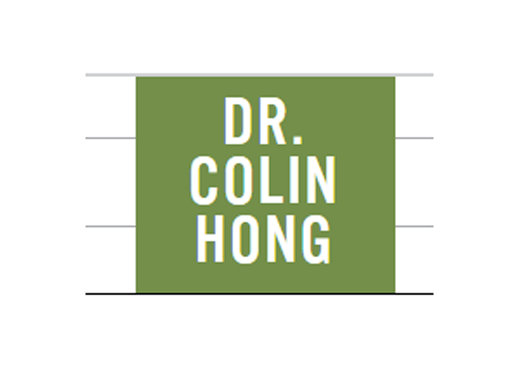 Rahal Hair Transplant Toronto is one of the most talked-about clinics where around 5,000 hair surgeries have been performed, showcasing their mastery in technical skills. The American Hair Loss Association recommended that the Rahal Hair Transplant Toronto serves its patients from their offices in Toronto, Beverly Hills, and New York.
If you are looking for a hair transplant in Toronto, this center is the best you can ask for.
Address: 302 Sheppard Ave W, North York, ON M2N 1N5, Canada
8. Rahal Hair Transplant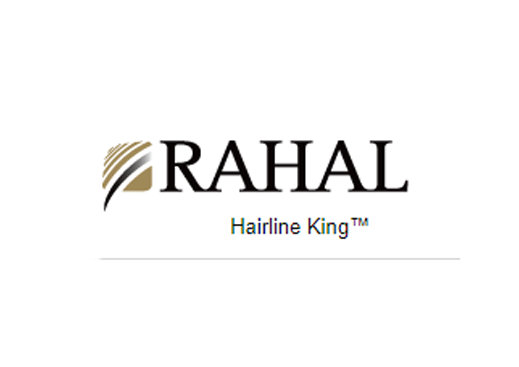 Dr. Colin Hong is one of the leading plastic surgeons pleased to offer the latest hair transplant in Toronto. The doctor has successfully managed to treat patients in Toronto, North York, Mississauga, and those traveling from all across Ontario.
The clinic is equipped with state-of-the-art technology and further recognized as per CAAASF and Ontario College of Physicians and Surgeons OHP standards.
Address: 1131A Leslie St Suite 300, North York, ON M3C 3L8, Canada
9. Alvi Armani Hair Restoration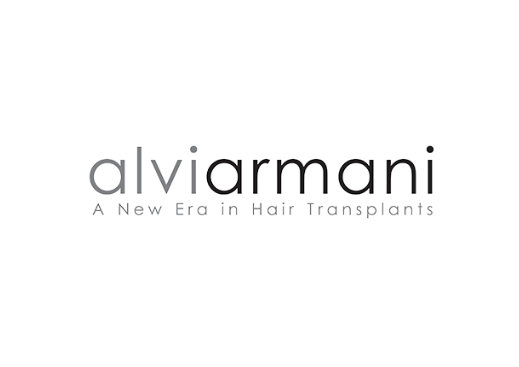 Toronto consist of a group of doctors led by Dr. Baubac Hayatdavoudi. The hair restorations performed by these specialists are mainly to achieve natural-looking results. So and so that all the FUE treatment is done by Dr. Baubac Hayatdavoudi personally.
The aim is to maintain high standards of excellence, thus offering the best DHI hair transplant in Toronto.
Address: 2 Bloor St W Ste 1902, Toronto, ON M4W 3E2, Canada
10. Hair Club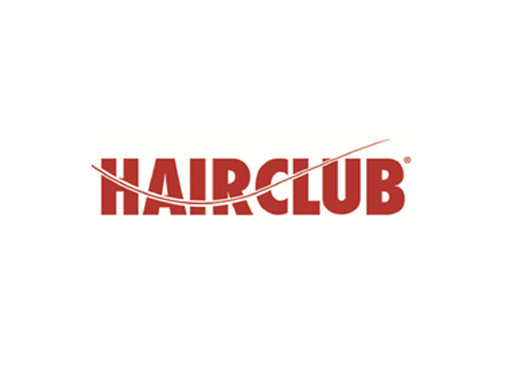 Hair Club is one proud center that offered cutting-edge technology and solutions such as surgical and non-surgical therapy. You've come to the perfect place. The arrangements and solutions offered by the clinic are designed to work for all hair types and any stage of hair loss.
You can visit Hair Club clinics in around 120 locations throughout the U.S., Canada, and Puerto Rico. Regardless of your hair type and the level of hair loss, the clinic has a fully equipped facility to provide the best hair transplant in Toronto.

Address: 11 King St W #550, Toronto, ON M5H 4C7, Canada
Methods of hair restoration in Toronto
Most of the hair specialists in Toronto are dedicated to providing the art and science of hair implants to their patients with the most natural-looking results. Moreover, the doctors employ the best and most advanced techniques bringing their artistic vision and surgical experience to every procedure.
So what are these hair transplant techniques, and what should one expect?
Follicular Unit Extraction (FUE) is a modern technique of implanting hair, which is slowly gaining popularity due to the advancement it has brought to the table. The method usually involves removing hair follicles that are healthy from the donor sites on the scalp, i.e., the sides and the back of the head, further implanting them to the balding areas. FUE hair transplant Toronto is a proven outpatient procedure that helps recreate your hairline and growth pattern for a permanent, natural-looking result.
Hair transplants in Toronto are done by experienced physicians who ensure that a patient's hairline is recreated in keeping with their original hair growth pattern to give them a natural-looking result. FUE Toronto is performed under strict supervision so that there are no linear scars and stitches, which helps the donor area heal in a few days.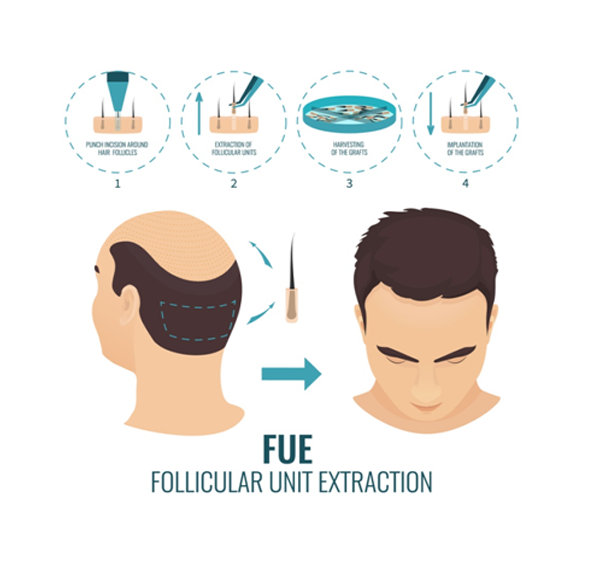 Let's look at the pros and cons of the FUE hair transplant in Toronto,
Pros:
It's best suitable for patients who need a mustache or eyebrow hair transplant.
Involves small sessions.
The FUE hair transplants ensure natural looking hairline.
The scars in the donor area healing no time.
There's minimal pain after the procedure.
You can easily conceal the scars because the process involves making small and round punches to the back of the head.
It's an outpatient process.
Cons:
Due to the techniques involved in FUE treatment, the hair transplant Toronto cost can increase, thus making it expensive than other hair implant treatments.
The necessity to shave the donor area.
It May is not appropriate for large areas of baldness.
Follicular Unit Transplantation (FUT) is the older method of the two, also known as the strip method. Unlike FUE hair transplant, in this process, the physician will remove a small strip of tissue from the back of the head to extract the donor hair follicles.
The multiple hair follicles units, also called grafts, are then harvested from the strip before being individually transplanted to the recipient areas.
The best hair transplant doctors in Toronto prefer FUT for people suffering from an advanced hair fall because it allows them to utilize the scalp area fully.
Also because in a single session, one can get the greatest number of grafts transplants. The Toronto hair transplant clinics are renowned for providing natural results in the most.
Professional and discreet environment. Toronto, doctors try to fully assess every patient's hair and scalp during hair transplants. Some may not be suitable candidates for FUT but may be good candidates for other treatments like FUE or other surgical or non-surgical implant techniques.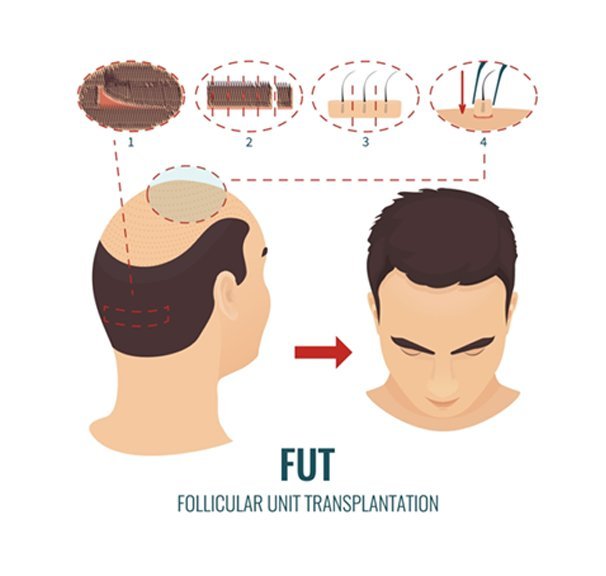 The FUT did by the hair loss doctor Toronto is a more advanced version of the older technique, where they used larger grafts that would often end up giving a pluggy look. This also means that the greater the number of grafts implanted, the more the hair transplant Toronto costs.
In FUT hair transplant Toronto, smaller units are used, enabling thousands of grafts to be implanted in a single session giving patients a more natural look. And if all goes well, the new follicle units will grow like normal hair growth patterns. This process makes it virtually undetectable.
Let's look at the pros and cons of the FUT hair transplant Toronto:
Pros:
Large numbers of follicle units can be implanted in a single session.
The survival rate of follicles is higher.
FUT might allow the transfer of 4,000 follicle units, whereas FUE allows around 2,000 units.
It's best suited for patients with limited hair availability in the donor area.
Affordable.
Cons:
the level of discomfort is higher because of the swelling in the area from where the strip was removed.
The scar can be prominent.
It leaves a very narrow linear scar on the back of the head.
The recovery period can be longer.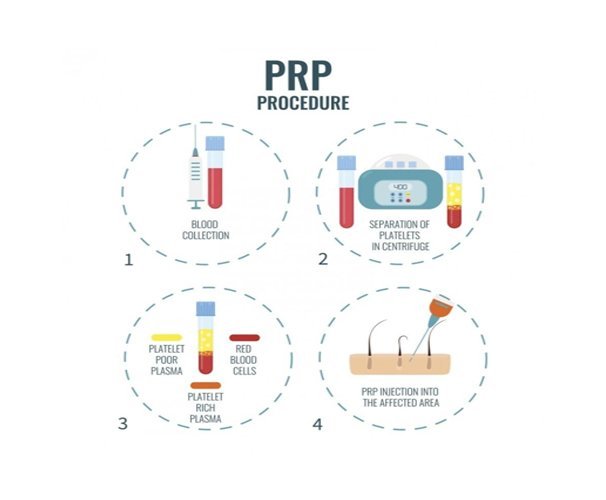 This hair treatment is Toronto's one sophisticated solution for both men and women suffering from hair loss or hair thinning. However, PRP treatment is done by hair transplant doctors during the early stage of hair loss. It is generally an additional treatment that is sometimes done after FUE because it helps heal the scalp.
Let's discuss the procedure, shall we?
Platelet-Rich Plasma is produced by taking some of the blood and then isolating plasma and concentrating it. Doctors then injected those PRP into the patient's scalp. Moreover, It's a non-surgical treatment that helps stimulate hair growth because of the platelets it contains. The platelets are cells that possess hundreds of specialized proteins.
Before undergoing this non-surgical hair replacement in Toronto, the patient must consult the doctor to go through his medical history. To find out the aesthetic you're looking for, make sure the treatment is right for your particular case and address any other concerns.
PRP hair treatment TToronto'scost might depend on the location and how the injections were used for the procedure. Ideally, two or three therapy is required for the desired result. However, more clinical research is needed to conclude its effectiveness and to be recommended widely.
Hair Transplant Toronto Cost
On average, the hair transplant Toronto cost can go up to $9,000 and can be as low as $4,000 plus tax.
Thus, many of the best hair transplant Toronto clinics provide consultations beforehand for free but in London, the average cost of a hair transplant in London is £5,000. It cost £2-£5 for each hair transplant. After which they will be provided with more specific costs.
Though let us shed some more light on hair transplant prices in Toronto. Various centers charges as per the services they provide and the number of grafts they implant.
As one graft consists of 1-4 hairs, on average, 500 and 2,500 grafts of hair are harvested, costing anywhere from $4 to $6 per graft as compared to the Cost of Hair Transplant in India which lies between Rs. 25-45 ($0.35-0.64) per graft . As far as hair transplant is concerned, Turkey is considered to be among the most preferred countries for hair transplant. As the per graft cost in Turkey ranges between $3 to $5, In Turkey, especially Istanbul is thriving as the hub for hair transplant procedures."
If we further segregate FUT and FUE costs in Toronto, the latter is always expensive. Many individuals prefer hair transplants in UK because the nation has better medical facilities and infrastructure than the rest of the world.
Because the doctor has to remove each hair follicle individually manually.
Hair transplant in Dubai has recently reached new heights as individuals from all over the world come here for hair restoration procedures.
The time-consuming process of FUE Toronto can easily cost somewhere around $6.00 to $12.00 per graft.
While the cost of the FUT hair transplant ranges from $2.50 to $6.00 per graft.
FUE Hair Transplant Toronto Cost:
| Number of grafts. | FUE cost ($6.00 to $12.00 per graft) | No. of sittings (6-7 hours sitting) |
| --- | --- | --- |
| 500 | $3,000.00 - $6,000.00 | 1 sitting |
| 1000 | $6,000.00 - $12,000.00 | 1 sitting |
| 1500 | $9,000.00 - $18,000.00 | 1 sitting |
| 2000 | $12,000.00 - $24,000.00 | 1-2 sitting |
| 2500 | $15,000.00 - $30,000.00 | 2 sittings |
| 3000 | $18,000.00 – $36,000.00 | 2 sittings |
| 3500 | $36,000.00 - $42,000.00 | 2-3 sittings |
FUT Hair Transplant Toronto Cost:
| Number of grafts. | FUT cost ($2.5 to $6 per graft) | No. of sittings (6-7 hours sitting) |
| --- | --- | --- |
| 500 | $1,250.00 - $3,000.00 | 1 sitting |
| 1000 | $2.500.00 - $6,000.00 | 1 sitting |
| 1500 | $3,750.00 - $9,000.00 | 1 sitting |
| 2000 | $5,000.00 - $12,000.00 | 1 sitting |
| 2500 | $6,250.00 - $15,000.00 | 1 sittings |
| 3000 | $7,500.00 - $18,000.00 | 1 sitting |
| 3500 | $8,750.00 - $21,000.00 | 1-2 sittings |
Below we will be discussing factors that affect hair transplant Toronto cost in detail. One of the major reasons that influence the hair transplant cost in Toronto is the location. Since we are only discussing hair transplants in Toronto, we will be looking into other factors that might affect the cost.
The factors include:
The type of hair transplant procedure
The number of hair follicles harvested and transplanted
Also, there are other primary considerations to be taken into account while considering hair transplants in Toronto.
Hair loss clinic Toronto offers both Follicular Unit Transplant (FUT) and Follicular Unit Extraction (FUE) hair transplant methods.
Hair transplant Toronto cost will be determined by the amount of hair loss the patient has because significant hair fall will need more time to harvest, prepare and place thousands of individual follicles.
The techniques used by some of the clinics here in Toronto are automated, which can help speed up the process allowing Hair transplant Toronto cost to be cut.
Hair strands harvested: Basically, the hair doctor in Toronto decides the amount of hair needed to cover the area and per unit accordingly. Then the patient will be provided with a clicker to keep track of each hole drilled by the hair specialist into their scalp. This provides the patient an idea about the approx units and a rough cost they need to pay.
Sessions required: Some of the hair loss specialists in Toronto charge by the session instead of the number of grafts or hair implants harvested. This becomes a bit problematic as every patient is charged the same no matter the procedure, the length of the session, and the amount of work done by the hair doctor Toronto.
Techniques used: The technique used in a particular clinic depends on the type of hair replacement procedure the patient will undergo. Furthermore, it also depends on the hair restoration Toronto clinic's reputation. The older the clinic, the more they will invest in advanced hair transplant technology. Furthermore, it also depends on the hair restoration Toronto clinic's reputation.
The payment plans: Most clinics offer various payment and insurance plans for patients who cannot afford hair transplant Toronto costs. So it is best if one contacts the particular clinic to find out the payments plans.
Male hair transplant Toronto: Androgenetic Alopecia (AGA), also known as male pattern baldness, affects 85% of men as they reach the age of 50. Lifestyle being the most important cause, hair loss has become more common among men in their 20s and 30s. Additionally, the prime reason for male pattern baldness is a hormone called dihydrotestosterone (DHT). An increase in DHT in the body causes hair follicles to shrink and die, which leads to thinning of hair.
Hair transplant specialists in Toronto are equipped with the most advanced technologies to fulfill your various hair-related needs. If beard transplant Toronto is a concern, doctors here are among the best to consult for an implant.
Female hair transplant Toronto: As it has a stigma attached to it, women suffering from hair loss has a greater impact than having Also known as Androgenetic alopecia (AGA), female pattern baldness is quite similar to male pattern baldness, although a woman loses their hair is a bit different pattern. Despite our being quite prevalent, there isn't a clear consensus on the cause of it.
Another key point to note that it's very likely a result of genetics and is male pattern balding becomes more common with age.
What does female pattern baldness look like, you ask?
Well, it's normal for a woman to lose 50 to 100 hairs a day, but it becomes a bit of a concern if they lose more. Also, in women, it takes longer for new hair to grow. The phase slows down. Additionally, it is important to note that men start to lose in the front of the head and receded the back until they go bald. Whereas this is not the case in women, they lose hair from all over the head, starting their part.
Female hair loss specialists in Toronto follow the highest protocols and standards, so they take great precautions to surpass the usual standard of care. The methods employed by the doctors here in Toronto are to ensure that the donor's hair is not wasted.
Frequently Asked Questions
1. Is a hair transplant truly necessary?
Hair transplant surgery is an option for those who have lost a lot of their hair. Hair restoration is available to both men and women. Hair transplant specialists advise against getting a hair transplant if you are prone to baldness.
2. What is the best age for a hair transplant?
A hair transplant can be performed on anybody over the age of 21. The ideal age for a hair transplant, according to doctors, is approximately 30.
3. Is a hair transplant painful?
A hair transplant is painless since you will be given a local anesthetic before the procedure to alleviate any discomfort.
4. Any medical tests required prior to surgery?
Before the operation, a blood test is required to determine the health state of the hair transplant patient.
5. What could possibly go wrong?
Before undergoing hair transplant surgery, you should be aware of the potential for complications. Hair transplantation is a relatively safe procedure, although it does include some risks, such as severe bleeding, infection, or adverse response to the anesthetic.