Hair Transplant In Dubai
In recent times, hair transplant in Dubai is reaching new heights as people from far off places visit here for their hair restoration treatments. Dubai is considered as a global city where people from 200 nationalities live in harmony.

Over a period of time, people have started associating Dubai as a city with a modern outlook where you are assured of safety and security. It is blooming with architectural wonders and has the best of everything a tourist looks out for.
The same stands true for medical tourism in Dubai where people from other countries come here for medical or cosmetic treatments such as Plastic surgery, Orthopedics, Dermatology, Dentistry and especially hair transplant in Dubai. Medical Tourism in Turkey is also growing at an unimaginable pace, Turkish cities are becoming a hub for cosmetic surgeries and hair transplant. Among all cities, hair transplant in Istanbul is most preferred as the per graft cost lies between $3-$5.
If you are considering getting a hair transplant overseas, Turkish hair transplant doctors are well known for providing quality care at a very reasonable cost. In terms of hair transplant surgeons, Istanbul performs better than any other Turkish metropolis. The procedure has a reasonable price in Turkey, and the care at Istanbul hair transplant facilities is first-rate. Turkey is the greatest country for hair transplant surgeries because of this.
The government of Dubai is taking a special interest in the development of the healthcare sector by implementing policies and plans to boost and enhance this sector further.
Let's discuss some of the clinics offering the best Hair Transplant in Dubai:
Hair transplantation is the most effective technique for a permanent and natural solution to hair loss. The outstanding clinics offering hair transplant in Dubai provides the best options for hair restoration in the whole of UAE. The world-class infrastructure, top doctors delivering positive results and pocket-friendly hair transplant cost in Dubai are the main purposes why patients prefer coming here for their treatment.
Before embarking on the journey, it is necessary you make proper inquiry regarding the reputation of the clinic and the expertise of the doctor by going through the hair transplant in Dubai review available on the websites of various clinics.
Not only Dubai, even hair transplant in Turkey is gaining importance among international patients for its excellent service in hair restoration.
Below is the list of Hair Transplant Clinics In Dubai:
1. ILHT Dubai: World's best Hair Transplant Dubai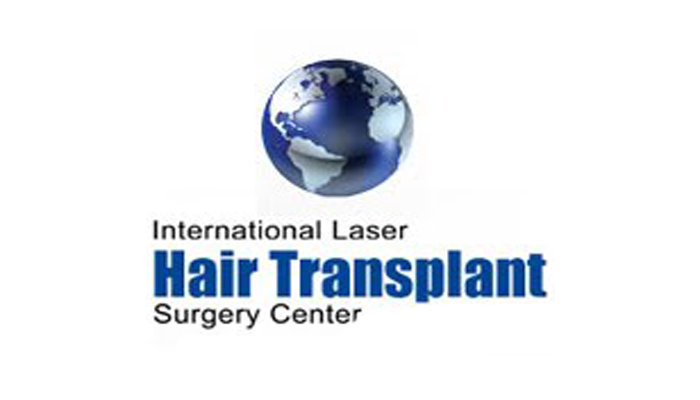 Dr. Sajjad Khan, Director of ILHT, Dubai is a world-known expert in hair restoration surgery. Apart from providing the best hair transplant in Dubai Dr Khan shows an exceptional talent for hairline recreation.
He also focuses on how the preventive and regenerative medicine affects the underlying health conditions.
Dr. Sajjad completed his fellowship training with Dr. Dow Stough, an early pioneer in the hair restoration field in 1992 and also won the "Best Surgical Tips" award at ISHRS in the same year. His client includes various celebrities such as royalty and top movie stars.
Dr. Khan firmly believes that great hair begins with a healthy scalp, due to which he offers regenerative treatments to utilize the power of your own body's stem cells to strengthen your hair and minimize loss.
Address: SMJ-1 Bldg, 22a Street 40, Al Safa First, Dubai, U.A.E
2. Tunio Aesthetics Hair Transplant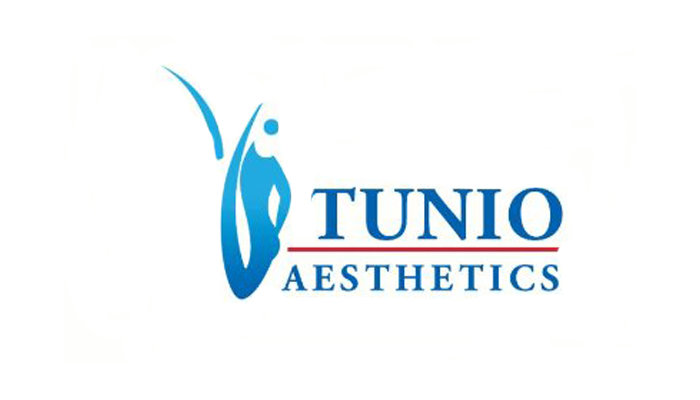 Tunio Aesthetics Hair Transplant Dubai - United Arab Emirates is the best hair transplant center in the Middle East. It was founded in 2007 at Dubai Healthcare City.
The clinic offers comprehensive treatment for all cosmetic surgeries, especially for Hair Loss Solution and Liposuction.It has achieved amazing results for not only Hair transplant in Dubai but also for liposuction.
Tunio Aesthetics is recognized around the globe for its services in cosmetology and hair transplant and it has branches in Dubai, UAE and its sister company Laser Inn Aesthetic based in different cities in Pakistan.
Address: 2034 Al-Razi Medical Complex 64, Block F, District 1 Dubai Health Care City, Dubai.
3. MAXIM Hair Restoration - Dubai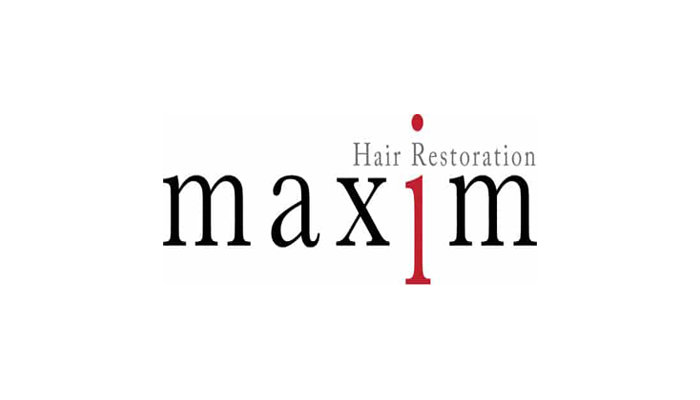 Maxim Hair Clinic Dubai offers both types of hair transplant technique namely the conventional Follicular Unit Transplant (FUT) as well as advanced Follicular Unit Extraction (FUE). It is one of the best places for hair transplant in Dubai.
The plastic surgeons at Maxim Hair Clinic in Dubai are trained in the US and have the experience of performing hundreds of plastics surgery and hair transplant procedures with outstanding results. The staffs are highly dedicated, knowledgeable and can communicate in multiple languages like Arabic, Urdu, Tagalog, English, etc with the patient.
At MAXIM Hair Restoration Dubai – United Arab Emirates only one procedure is undertaken at a time so that complete attention of the entire team is focused on you. The procedure takes only a few hours and you can resume work within a few days. Mega sessions are also offered wherein around 4000 grafts are transplanted in a single session.
Address: Al-Razi Building, 64, Block A, Office 2009, Dubai Healthcare City, Dubai, United Arab Emirates
4. ALBORJ HAIR CLINIC - Hair Transplant Clinic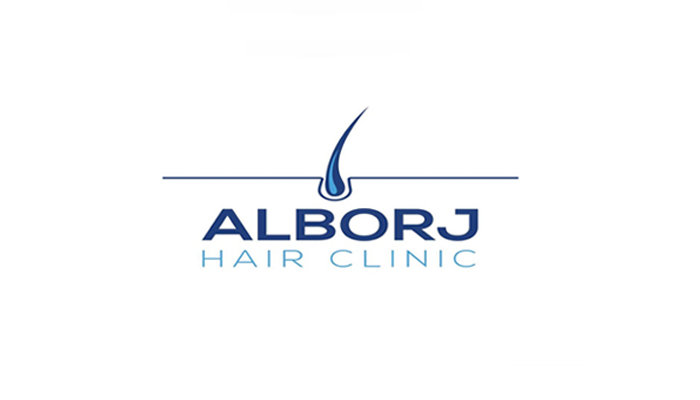 Alborj Hair Clinic Dubai provides excellent treatments and techniques to permanently resolve all the hair issues. They are committed to providing the best hair transplant in Dubai for both men and women using their 'AU Naturale' technique which gives healthy natural looking results.
All the procedures are carried out by highly experienced hair doctor Dubai giving maximum results.
Address: Mazaya Centre, Sheikh Zayed Collector Rd, Dubai, United Arab Emirates
5. Dr. Wissam Adaba – Hair Transplant Surgeon and Aesthetic Medicine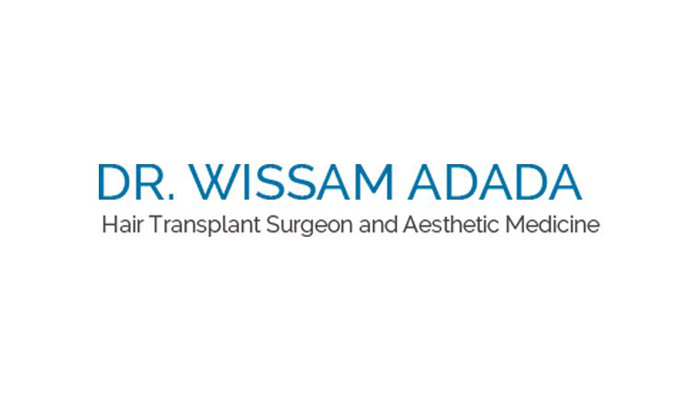 Dr. Wissam is a renowned surgeon for Hair transplant in Dubai with several years of experience in Europe and the Middle East. He is an expert in aesthetics, laser and hair restoration having been trained by various experienced international doctors.
He provides surgical and non-surgical methods of hair restoration which also include facial hair and eyebrow transplant at nominal hair transplant in Dubai price.
Address: Dubai Healthcare City Ibin Sina, Suite 605, Building 27, Dubai, UAE.
6. Dubai Hair Club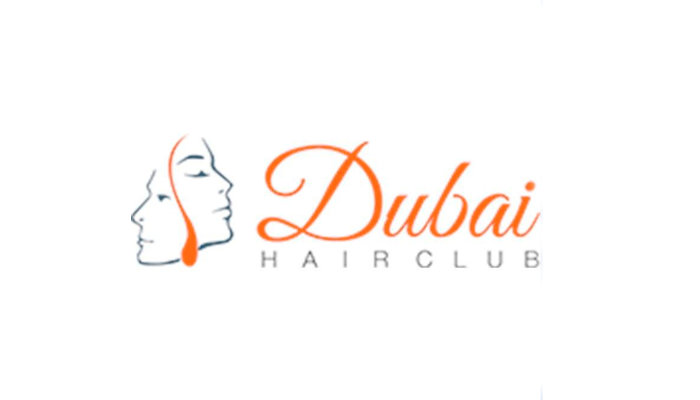 Dubai Hair Club is a leader in the latest treatments of hair transplant in entire Asia and South American region. The main objective of the highly experienced team is to provide highest quality treatment at economical hair transplant cost in Dubai.
With advanced treatment equipment and procedures they provide desired results for a range of hair loss problems.
Dr. Gokhan is a renowned name in the field of aesthetic medicine and aesthetic plastic surgery. He has gained high respect from his peers as well as clients for his brilliant expertise in hair transplant and other surgical procedures.
Address: Medstar Day Surgery Centre. Beside KM Trading, Opposite to HealthCare, Dubai, United Arab Emirates
7. AIG Clinics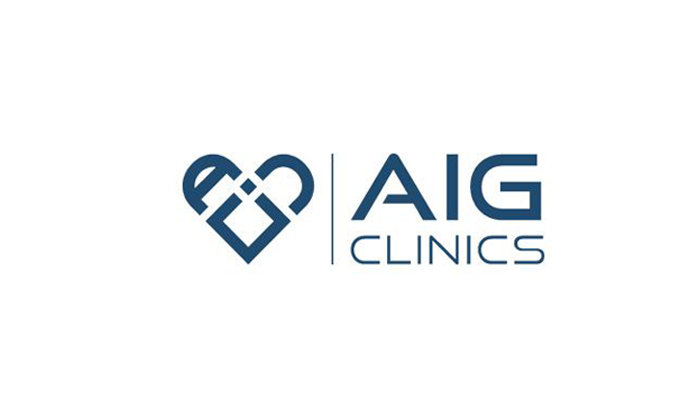 AIG Clinics is forging ahead in providing excellent hair restoration solutions using the most advanced technology to give incredible results. It has a team of the best hair doctors Dubai who specialize in providing a transplant for various areas such as head, eyelashes, eyebrow and beard.
They offer safe and effective hair transplant using multiple methods like FUT, FUE, Robotic and Stem Cell FUE transplant in Dubai.
Address: 506A Jumeirah Road, Jumeirah 3, Dubai, United Arab Emirates
8. Harklinikken Dermatology Clinic Dubai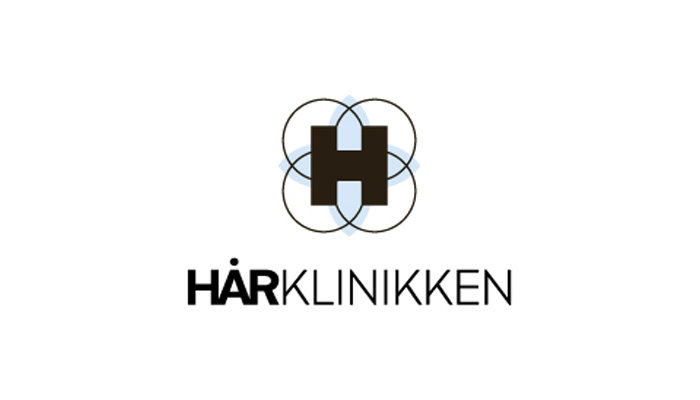 Harklinikken Hair Restoration Clinic in Dubai is a part of the chain of clinics all over the world namely USA, Germany and Denmark. They have more than three decades of experience in providing treatment for hair and scalp issues.
They are renowned for their personalized designed treatment plan for each and every patient making them one of the top centers for the best hair transplant in Dubai.
Address: Jumeirah Beach Road, 347, Jumeirah 2, Dubai, UAE
9. American Academy of Cosmetic Surgery Hospital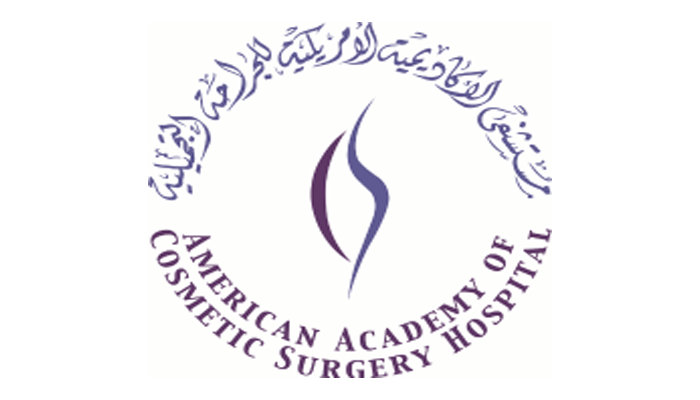 American Academy of Cosmetic Surgery Hospital is a JCI accredited boutique hospital having a team of world-acclaimed plastic surgeon, dermatologists and cosmetic specialists.

It provides luxurious accommodations to the patients and their families. The privacy of their clients is guaranteed.
This ultra-modern medical facility offers excellent hair restoration services with specialized treatments for every client. It is one of the most sought-after clinics for hair transplant in Dubai for its advanced technologies and highly qualified medical experts.
Address: Dubai Healthcare City, Building 73, 26th Street, Dubai, UAE
10. Vivandi Trichology Center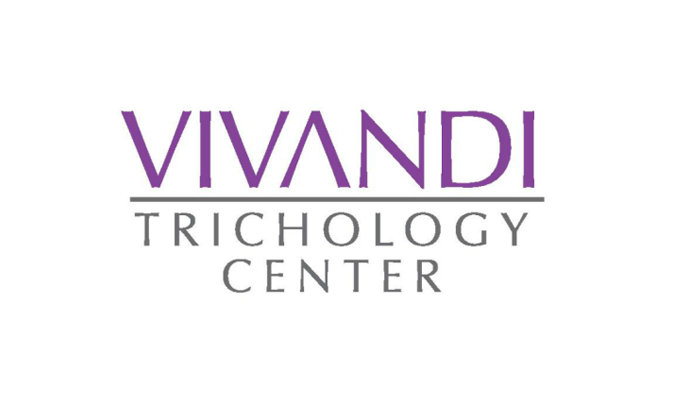 Vivandi Trichology Center is a renowned hair restoration clinic in Dubai having a spectrum of hair loss treatment and hair replacement solutions.
The clinic has the experience of dealing with all type of hair loss and offers competent hair transplant cost in Dubai. Their customized hair restoration plan for its patients helps in giving natural results and many satisfied clients.
Address: Fairmont, Office Tower, Sheikh Zayed Road, Dubai, United Arab Emirates
What is the hair transplant cost in Dubai?
The general perspective of most people regarding hair transplant in Dubai is it will be a costly affair. However, the average hair transplant cost in Dubai is $3-$4 (AED12 to AED15) for each graft.
These clinics have good infrastructure and experienced doctors with a positive outcome. Many clinics offer quality packages at a reasonable price which fall in the range of $9000- $12000 (AED36000-AED45000) for more than 3000 grafts.The price is quite enough reasonable as compared to other cities like Hair Transplant cost in London, Austria, Germany, Italy, Greece.
As cost is the main deciding factor that a person takes into consideration when travelling to another country for medical treatment.
To make your work easy the below table will help you to get an idea of hair transplant cost in Dubai.
Hair Transplant Cost in Dubai :
| No of Grafts | Cost (12 AED – 15 AED per graft) | No of Sitting |
| --- | --- | --- |
| 1000 | AED 12,000 – AED 15,000 | 1 sitting |
| 1500 | AED 18,000 – AED 22,500 | 1 sitting |
| 2000 | AED 24,000 – AED 30,000 | 1-2 sittings |
| 2500 | AED 30,000 – AED 37,500 | 2 sittings |
| 3000 | AED 36,000 – AED 45,000 | 2 sittings |
| 3500 | AED 42,000 – AED 52,500 | 2-3 sittings |
| 4000 | AED 48,000 – AED 60,000 | 2-3 sittings |
On the contrary, hair transplant cost in Dubai is highly cost-effective when compared to developed nations. Hence many prefer visiting Dubai for this treatment.
In Dubai, the clinics mostly charge on per graft bases and there is a wide variety of cost options available depending on the clinics and the choice of treatment.
Often the hair clinic Dubai does give discounts if you need more grafts or if a group of people is planning to get the treatment at the same clinic.
Surprisingly, in Dubai, you will find all types of clinics from low-end to the high-end clinic. The cost at these clinics varies accordingly. The price for per graft ranges from $1.30 (AED5) in the low-end clinic to $10 (AED35) at the high-end clinic.
Another criterion which affects the hair transplant cost in Dubai is the type of method used for the surgery. Basically, FUE hair transplant in Dubai cost more than FUT transplantation.
FUE is the latest non-invasive technique which gives natural looking permanent results without leaving behind scars like FUT technique.
The cost of Fue hair transplant in Dubai depends on various factors like:
The level of baldness: If you have a larger bald area, undoubtedly you will need more grafts to cover that area. In such cases, hair transplant cost will also increase.
The total number of grafts required: Basically, the cost of surgical hair restoration depends on the number of grafts required to gain desired hair density and thickness.
In Dubai, most of the surgeons charges on per graft basis. For example, if per graft cost is AED10 then getting a hair transplant in Dubai with 1000 grafts will cost you AED10000. It is mandatory for every surgeon to mention that per graft cost varies from one hair transplant method to another.
Expertise of the Surgeon: Surgical skills, experience and reputation of the surgeon is also a deciding factor for the hair transplant cost in Dubai.
Type and texture of the patient's hair: Incidentally, a person's texture and color of the hair is taken into consideration before deciding the total grafts required for hair transplant. Usually, wavy hair provides more scalp coverage than straight hair and having the hair color closer to your skin color gives better visual results.
Desired hairline and density: According to the patient's preference regarding density and hairline, the doctor will decide the number of grafts required for transplant. The greater number of grafts will, without doubt, increase your total hair transplant cost in Dubai.

Different Methods Used For Hair Transplant In Dubai
If you are considering a hair transplant in Abu Dhabi or Dubai, you might have a few things to think about before choosing between FUT and FUE Hair Transplant.
Let's take a brief look at the different options of Best Hair Transplant in Dubai to re-grow hair:
1. Follicular Unit Transplant (FUT):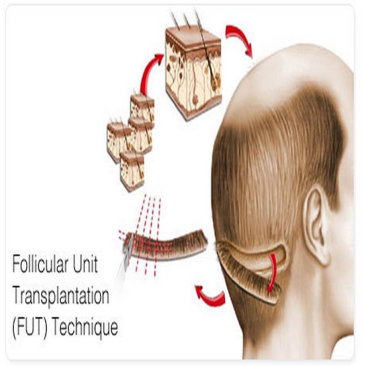 Follicular Unit Transplant (FUT or the strip method transplant) is one of the oldest hair transplant technique that is still quite popular due to its effectiveness.
It is an option for people who are suffering from permanent hair loss i.e., for both male and female pattern baldness as well as patients with hair thinning issues. The procedure involves removing a linear strip of hair-bearing skin from the donor region to extract the follicles.
The strip is then divided carefully to obtain individual grafts, which are transplanted into the bald or thinning areas of the scalp.
Once the strip is removed, the donor area is stitched up by the surgeon
The follicles are grafted into the recipient area using the micro-grafting technique.
A thin linear scar is left from where the strip is removed.
The recovery period is between 2-4 weeks including a few days of bed rest.
Advantages:
The surgery will give a natural look.
Transplanted hair will last for the rest of your life.
It causes minimal damage to the donor's hair.
It involves transplantation of more grafts in single session as compared to FUE transplant.
FUT is a less expensive hair transplantation technique.
Disadvantages:
The main issue with the FUT method of transplantation is that it leaves behind a linear scar at the donor area. Also, the recovery period is more as this surgery involves stitches due to which added care has to taken and strenuous activities are avoided.
2. Follicular Unit Extraction (FUE):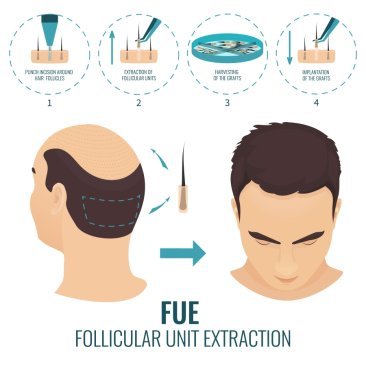 FUE Hair Transplant in Dubai is one of the most advanced hair transplant technique which involves direct extraction of grafts from the donor area. A pneumatic punch is used for punching out individual follicles from the donor area.
The thickness of follicles is around 1mm.
Generally, it is not necessary to store the follicles in a saline solution as they are ready to be transplanted.
But if the surgeon collects the follicles first and then transplants them, in that case, the extracted grafts are stored in saline solution.
The finer follicles are placed in the hairline to give a neat look whereas the thicker grafts are placed in the mid-region of the scalp to build volume.
Only pinhole scars are left behind in the donor areas after the procedure.
The recovery period is approximately 2-3 weeks.
Advantages:
FUE does not cause linear scar at the donor area, thus making your look extremely natural after the hair transplant.
FUE technique helps in removing hair follicles directly from the donor site using a specially designed tool and transplanting them into the bald or thinning areas one by one.
As it is a minimally invasive procedure the recovery is quick and there is less pain involved during and after the surgery.
Disadvantages:
Extracting every graft individually requires a lot of time and effort of the surgeon and is, therefore, a little expensive as compared to the traditional FUT method. Average estimated cost of FUE hair transplant in Dubai is AED12- 15 per graft.
3. Stem Cell FUE Hair Transplant in Dubai: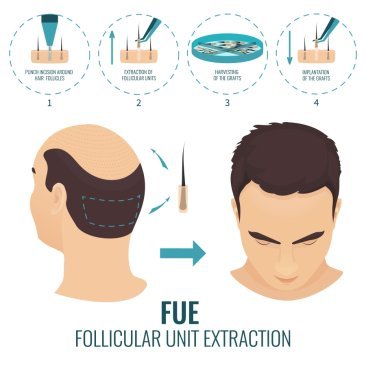 Stem Cell hair transplant, also known as the Direct Automated FUE, is the most recent expansion of the Follicular Unit Extraction method. It is the most efficient form of the surgical hair transplant till now.
The cost of Stem Cell FUE Hair Transplant Dubai falls in the range of $4-$10 (AED14.69-AED36.73).
The procedure includes the use of a unique automated tool for the extraction of the hair follicles.
It works on the same principle as FUE but with the help of a mechanized collection process.
The thickness of the follicles typically ranges between 0.5mm to 0.7mm which gives a natural look.
Almost half of the donor follicles can grow back after a while which does not happen in any other hair transplant option.
Since more than 50% of the donor follicles re-grow hair, chances of scarring are rare. Therefore, it is often called scar-less hair transplant.
The recovery period is less than a week with almost no bed rest required.
Basically, Stem Cell FUE hair transplant is a procedure for those who are looking for a quick hair transplant with minimum recovery time
Pre-requisites for stem cell FUE hair transplant in Dubai are as follows:
Donor hair supply:Since the objective of stem cell FUE is to transplant a maximum number of hair grafts in a minimum time, it is essential that you have sufficient donor hair supply.
Body hair transplant: Stem cell FUE allows grafting from the donor's body, especially from the chest area even if you don't have enough hair on your head.
Age: Doctors do not recommend a Stem cell FUE hair transplant surgery for individuals aging 25 years or less.
Advantages:
Stem Cell FUE hair transplant is long-lasting. You will not have to worry about losing your transplanted hair as they will last a lifetime. Since these follicles are taken from the donor areas of the head, they are not troubled by the Dihydrotestosterone hormones as well – hormone responsible for causing androgenic alopecia.
To transplant maximum number of grafts with speed and precision.
Up to 4500 grafts can be collected and transplanted in a single session which is much higher than any other procedure.
It gives optimum results with minimal downtime and recovery period.
Who is the ideal candidate for Hair Transplant?
Hair transplant is catching the imagination of more and more people who feel this is an apt treatment for successfully fighting off baldness. However, according to the Hair Doctor Dubai, there are many more criteria which have to be taken into consideration in order to qualify for hair transplant in Dubai.

Other than baldness some of the key factors which make an impact on your candidacy are:
Type of hair loss: People suffering from diffused patterned and unpatterned alopecia are not considered a good candidate for hair transplant as they have hair thinning all over their scalp due to which they are not guaranteed a permanent result. Whereas people suffering from male and female pattern baldness are an ideal candidate for hair transplant as they have a good donor area and the hair thinning and baldness affect a specific area of their scalp.
Age: Anybody above the age of 22 years can have a hair transplant in Dubai. However, people in their 30s are the best candidate as their baldness level is steady in contrast to young adults in early twenties who are undergoing immature hair loss. Having hair transplant at an early age is not recommended as you might need further treatments later on to combat further hair loss.
Availability of donor hair: This is one of the main principles as a good supply of healthy donor hair is necessary for your hair transplant to be a success. For having your desired density you need sufficient hair follicles in your donor area.
Hair Type: Basically, a hair transplant can be done with all types of hair but the texture and thickness of the hair make a significant difference. As a reputed Hair Doctor Dubai says that patients with thicker hair have more scalp coverage and the same holds true for patients with curly and wavy hair.
Overall health: Being in good health is important as it will help you recover quickly from the treatment. If you are suffering from long-term health issues such as diabetes, blood pressure, heart problem etc make it a point to inform your doctor about it before the surgery.
Advanced techniques for Facial Hair Transplant in Dubai
Furthermore, many hair clinics Dubai have started offering hair restoration for different facial areas other than the scalp.
Fortunately, with the advancement in science newer techniques and equipment are constantly researched which provide an option to the people to rectify their problems.
Facial hair transplant offers an effective solution to the people who are self-conscious about their look due to the shortage or lack of hair in areas like the eyebrow, eyelashes, etc.
Beard Transplant: There is an increase in the number of people opting for beard transplant so as to increase the fullness of their beard or to overcome patchiness in their facial growth. Reasonable hair transplant cost in Dubai attracts a lot of people for this procedure as it enhances their look and gives them permanent results.
The hair for this procedure is taken from the donor area at the back of your head and grafted in areas where there is scanty hair growth. The transplanted hair grows like natural facial hair which can be cut and shaved like normal hair.
Eyebrow Transplant: : Having a full and thick eyebrow is considered as a sign of beauty by many but due to various reasons like medical conditions, over-plucking, genetics and trauma people have scanty hair on their eyebrow. The eyebrow hair can be restored with the help of transplantation where the hair from the donor area is replaced meticulously in the affected area.
Eyelash Transplant : Eyelash Transplant is in vogue and a hit with womenfolk who love to have thick long eyelashes. Also, due to some medical condition people suffer from inadequate hair growth on their eyelashes. This can be overcome by eyelash transplant which gives great results. This technique needs a high level of expertise and skill and several hair doctors Dubai are well-versed with this procedure.
What's so special about hair transplant in Dubai?
There are several reasons which make Dubai a favorable destination for hair transplantation.
Following are the factors that can be considered:
Dubai is best known for its highly experienced and qualified surgeons who are well known for the best Hair transplant in Dubai, dedicated support staff and technicians and successful delivery rates.
Affordable hair transplant cost in Dubai is the main and crucial factor that has made it one of the best places to get this treatment.
Consultation fee in most of the clinics and hospitals for Hair transplant in Dubai is FREE.
In these few years, several hair clinics Dubai have emerged and are delivering promisingly positive results.
FREE PRP (Platelet-rich plasma) session is provided during transplantation session with the latest laser technology.
Privacy is another crucial factor that makes Dubai an ideal destination for people who want to keep their treatment under wrap. So going to a foreign destination can secure their privacy.
Why are the residents of Dubai more prone to hair loss?
It has been noticed that many people living in Dubai suffer from severe hair loss due to which they resort to various methods to overcome this issue including hair transplant in Dubai. Obviously, you may want to find out the triggers that cause your precious locks to fall off.
Here's why:
The weather of Dubai plays havoc with your hair. The extreme heat makes you sweat severely due to which washing your hair daily is a compulsion. However, doing so, it strips your hair and scalp of natural oils and dehydrates them.
Also the sand settles in your scalp and causes irritation and clogs the pores.
However, the desalinated tap water in Dubai causes the most amount of harm. Using this hard, chlorine rich water makes your hair weak and eventually fall-out.
The Kaffiyeh, the headgear used by men living in Dubai also contributes widely to hair loss as it makes you sweat profusely and the band which keeps it in place makes you lose hair from that area due to friction.
Chlorine, air condition, hard water, sand and exposure to the sun all together make your hair dry and weak and thus aggregate hair fall.
Apart from this, dandruff, stress, fast-paced life and poor diet are other factors that can cause hair loss.
Side effects of hair transplant
Probably you must be worried about the complications and side-effects caused by hair transplant surgery. As in any surgery, there are risks involved but you must remember that hair transplant is an easy, out-patient procedure which carries with it minor temporary risks that clear-off within a few weeks.
To get a fair idea, the list of side-effects of hair transplant is given below:
Infection: Infections though uncommon can occur. But they are usually avoided as the doctor prescribes antibiotics to overcome them which have to be taken few days before and after the surgery.
Itching: Possibly, most patients experience itching after undergoing the hair transplant procedure. However, regular shampooing will help to soothe the itchiness and the doctor may even prescribe moisturizing oils or cream to fight off this urge to scratch.
Swelling: Experiencing swelling on your forehead and around your eyes is not uncommon. But there is nothing to worry as it will subside within a couple of days. Sometimes it causes bruises around the eye which may look like a black eye.
Numbness: Generally, feeling of numbness in the donor area is inevitable and it may last for several weeks.
Formation of scabs: This is bound to happen as a crust will form in the areas where the hair was removed or transplanted. It will fade away within a few days.
Scarring: If you have undergone FUT hair transplant then there will be a linear scar in the donor area. But scarring is not a problem when you have undergone hair transplant using FUE technique. Therefore most hair clinic Dubai prefers using FUE hair transplantation.
Bleeding: Little bleeding is not unusual. You can stop it by applying pressure to the affected area. If the bleeding does not stop then you will have to consult the doctor immediately as extra stitches may be required. This will usually happen in the case of FUT hair transplantation.
Pain: Typically, there is very minimum pain involved during and after a hair transplant. However, the doctors prescribe painkillers in case you need them.
So you see hair transplant is relatively a very safe procedure. More so, if it is done by an experienced doctor. Make sure you choose a reputed clinic for your hair transplant in Dubai as it will assure you the best results with minimum side-effects.
Question and Answers (86)