Robotic Spine Surgery in India - 2023
The backbone is a vital part of our body; hence any disorder can have significant effects and limitations on the patient's body movements. In such cases, traditional spine surgeries are certainly beneficial but, at the same time, require a lengthy recovery period. Today, patients are looking for treatment options that treat their condition and offer a quick recovery. Robotic spine surgery in India is an up-and-coming option for such patients.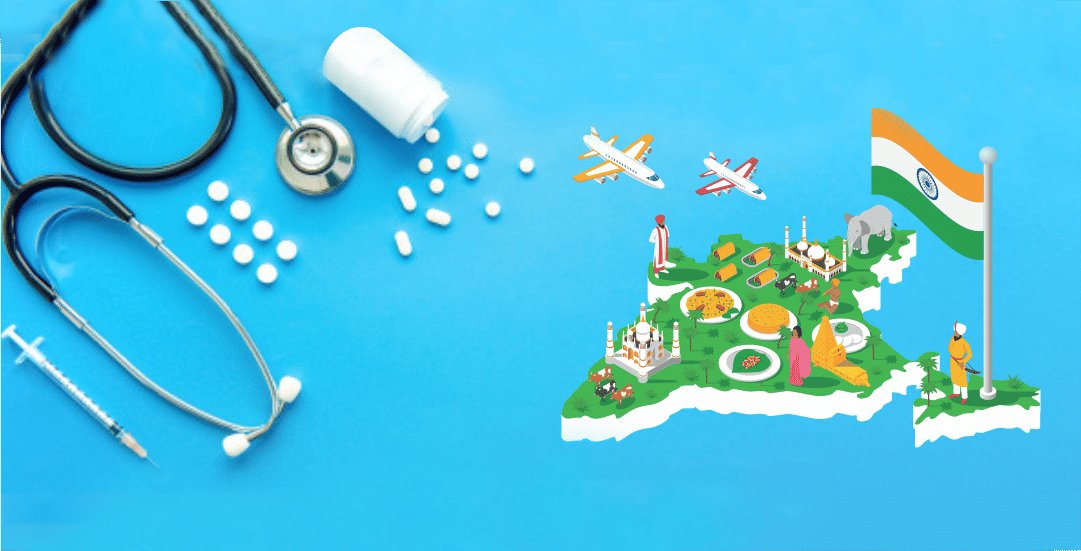 Table of Contents :
Overview
Robotic spine surgery in India is an advanced medical treatment for neck and back deformities. This procedure is less painful and requires small incisions and a short recovery.
Robot-guided spine surgery is the latest technology in medical science. It provides high-definition 3D images that allow increased precision and vision inside your body.
Further, robotic surgery offers a greater range of motion for the surgeon, and they can reach areas inside the body that are hard to reach with bare hands.
Let's find out why people should come to India for robotic spine surgery!
Why Should You Opt for Robotic Surgery in India?
In recent years, India has become a hotspot for international patients looking for the proper treatment at the right price. India patients from developed countries like the UK, the USA, Canada, and many more.
More specifically, India is an up-and-coming medical tourism destination for very modern forms of surgery, such as robotic spine surgery. Nowadays, international patients prefer robotic spine surgery in India as it is affordable compared to other nations.
1. Multinational Authorized Hospitals
Many Indian hospitals are internationally accredited, ensuring quality treatment with successful results. Spine surgeons working here are the perfect mix of experience and expertise can be.

2. Experienced Surgeons
In India, surgeons are fully aware of the accuracy required during spinal procedures and have the requisite expertise to carry on complicated and complex surgeries easily. Top spine surgeons have more than 25 years of experience treating spinal diseases, malformations, cancer, pain management, and physiotherapy. Due to expert spine surgeons, the success rate of spine surgeries in India is over 80% today.

3. Cost-effective treatment
The more advanced the surgery, the greater the cost that patients must bear. So, how can patients benefit from these high-priced treatments and surgeries? This is where India enters the picture. In India, there is a wide range of hospitals, from high-end to affordable ones, run by the government or trust.

4. Implementation of the Latest technology
Robotic spine surgery in India is one of the advanced techniques widely used for treating several spine disorders such as scoliosis, kyphosis, degenerative disc disease, herniated discs, spondylolisthesis, and many more, with 70% to 85% accuracy.

5. High-Grade Facilities
India has gained outstanding success in administering patients with the latest clinical approaches under the supervision of expert surgeons. Most of the latest techniques accessible in developed countries are available in India. The hospitals here have modern tools and machines needed for spine treatments.

6. Availability of Medical Visa
In India, verifying a Medical visa is a rapid process as they prioritize the patient's health. Thus, the approval of a Visa is quick compared to other countries.


Best Hospitals in India for
Robotic Spine Surgery
India has some of the best robotic spine surgery hospitals in India. The following are some of the best hospitals in India for Robotic Spine Surgery:
Hospitals

Description

Indraprastha Apollo Hospitals

Address: Mathura Rd, Jasola Vihar, New Delhi, Delhi 110076

Established in: 1996
Number of beds: 710
The Apollo Institute of Robotic Surgery is dedicated to giving patients outstanding clinical results and is regarded as the premier hospital in India for robotic surgery.
The most cutting-edge platform for minimally invasive surgery currently accessible is the da Vinci® surgical system, which is installed in the state-of-the-art operating rooms.
Renaissance Robotic Technology is another type of robotic technology we deploy at Apollo Hospitals in India.

P. D. Hinduja Hospital

Address: Marvela, 724, 11th Rd, Khar, Khar West, Mumbai, Maharashtra 400052

Established in: 1986
Number of beds: 400
The world's most advanced integrated robotic system comes together under one roof at P.D. Hinduja Hospital and they offer you state-of-the-art healthcare.
The newest da Vinci Xi Robot with the "Motion Table," "Drop-in Probe Ultra Sound," and "AirSeal System" is available at P. D. Hinduja Hospital.

Manipal Hospitals

Address: 98, HAL Airport road, Bangalore - 560 017

Established in:1991
Number of beds: 240
Robotic surgery has many advantages over traditional surgery, including the highest degree of precision and the fact that it is widely recognised as the most practical method of surgery.
Manipal Hospital employs tiny instruments and microscopic cameras to cure complex disorders with just a little incision in the targeted area.


Best Robotic Surgeons in India
Best Robotic Surgeons in Mumbai

Doctors

Description

Dr. Neeta Warty

35 years of experience

Dr. Neeta Warty has performed more than 10500 endoscopic surgeries.
She is an expert in performing robotic surgeries. She also offers other services like Fibroids Treatment, Laparoscopic Surgeries, Hysterectomies, endoscopic surgeries, etc.

Dr. Mohan Koppikar

27 years of experience
Dr Mohan Koppikar has successfully performed a wide range of surgeries including robotic surgery.
He offers other services like Laparoscopy, Miniport surgery, endoscopy, etc.
Click here to find out more about Robotic Surgeons in Mumbai.
Best Robotic Surgeons in Bangalore

Doctor

Description

Dr. Nandakumar Jairam

46 years of experience
Dr. Nandakumar Jairam is a reputed robotic surgeon in Bangalore with over 46 years of experience. He is an expert in the field of robotic surgery.
He also provides other services like Prosthetics, Deep Brain Stimulation, Lumbar Puncture, Endoscopy, etc.

Dr. Sandeep Nayak

20 years of experience.
Dr. Sandeep Nayak innovated a robotic technique to perform very major cancer surgery of the head and neck for clearing the lymph nodes in the neck with quick recovery and minimum discomfort.
Click here to find out more about Robotic Surgeons in Bangalore.


Best Robotic Surgeons in Delhi

Doctor

Description

Dr. Alpana Prasad

33 years of experience
Dr. Alpana Prasad specializes in Robotic Surgery along with Laparoscopic Surgery and Congenital diseases.
She has helped many patients with her expertise in robotic surgery.

Dr. Gagan Gautam

24 years of experience
Dr. Gautam is one of the few devoted robotic surgeons in India, having performed over 700 robotic procedures for prostate, kidney, and bladder cancer.
Click here to find out more about Robotic Surgeons in Delhi.


Best Robotic Surgeons in Chennai
Doctor

Description

Dr. Rajkumar Sankaran

36 years of experience
Dr. Rajkumar Sankaran uses robotic surgery technique for treating intestine related problems.
He is an expert in his field and offers other services like Laparoscopy, Colorectal Surgery, piles surgery, etc.

Dr. Naveen Alexander

16 years of experience
Dr. Naveen Alexander specialises in Robotic Surgery along with Endosurgery, Laparoscopic Surgery, etc.
Click here to find out more about Robotic Surgeons in Chennai


Is Robotic Spine Surgery Available in Government Hospitals in India?
Complex transplants and robotic surgeries, safer than open surgeries, have long been viewed as privileges only available in private hospitals.
But a few hospitals in India, like Safdarjung hospital in Delhi, Tamil Nadu Government Multi Super Specialty Hospital, Tamil Nadu, and Hamidia Hospital Madhya Pradesh, are some examples of government hospitals that have robotic surgery available.
Cost of Robotic Spine Surgery in India
Various factors, including the hospital, the type of surgery, the room choice, and insurance for cashless benefits, influence the cost of robotic surgery in India.
The cost can range between INR 150000 to INR 900000 on average. The cost of robotic surgery in India is more affordable than in other countries.

Clinical Applications of Robotic Spine Surgery
Robotic spine surgery is appropriate for patients suffering from the below spine disorders.

| | |
| --- | --- |
| Disorder | Description |
| Scoliosis | Scoliosis is the side curvature of the spine caused by the deterioration of facet joints and discs. The facet joints provide flexibility to the spine, allowing us to stretch, twist or bend. |
| Kyphosis | Kyphosis is an abnormal forward curving of the spine bone. It is caused in the upper back due to osteoporotic compression fractures. The affected person cannot stand straight. |
| Degenerative Disc Disease | Degenerative disc disease is caused due to aging. This condition leads to the spinal disc's degeneration, making it difficult and painful for the person to bend or move around freely. |
| Herniated Discs | Injury between the vertebrae to the cushioning and connective tissue caused by strain or trauma to the spine leads to disc herniation. |
| Spondylolisthesis | Spondylolisthesis is a stress fracture or cracks in one of the vertebrae. Mainly, the injury occurs in those who participate in sports that involve frequent stress on the lower back. |
Does Insurance Cover Robotic Spine Surgery?
Robotic surgery is often covered by any insurance that covers minimally invasive surgery. For extensively used insurance programs like Medicare, this is accurate. The plan and benefits package you have will determine your coverage.
According to the 2019 Health Regulations from the Insurance Regulator and Development Authority of India (IRDAI), insurers must provide coverage for robotic surgeries as an advanced medical procedure, with or without a sub-limit.
Is robotic surgery treatment available for free in India?
At some government hospitals in India, robotic surgery is accessible for economically backward people.
One of India's most extensive tertiary care referral facilities, Safdarjang Hospital, is run by the Ministry of Health and Family Welfare. It serves all the country's underprivileged patients with uro-oncological cancers such as prostate, kidney, bladder, and kidney failure.
Additionally, it is the first Central Government hospital in India to start offering free robotic surgery to all low-income patients.
Success Rate of Robotic Surgery in India
The overall success rate of robotic spine surgery in India is around 70% to 85%.
Robot-assisted screw placement showed greater accuracy than conventional pedicle screw emplacement.
Also, it was found that the robot-assisted procedures were more accurate with higher fusion rates than fluoroscopy-assisted surgeries.
Initial clinical research regarding robot-assisted spine surgery in India suggests that the robotic approach is more accurate, efficient, and safer for spinal procedures than traditional techniques.
References:
https://www.businesstoday.in/health-insurance/story/is-robotic-surgery-covered-under-a-health-insurance-policy-321739-2022-02-07
https://pib.gov.in/PressReleasePage.aspx?PRID=1590109
Cost of Spine Surgeryy Treatment in India
Frequently Asked Questions