Stem Cell for Spinal Cord Injury 2022( All You Need To Know)
Did you know that nearly half a million people suffer spinal cord injuries (SCIs) every year around the world? Unfortunately, we know that recovery from such a severe injury is almost impossible. What's worse, conventional treatments yield poor results. But light is now visible at the end of the tunnel. A new treatment called stem cell therapy has been exhibiting promising results in repairing damaged spinal cords. If you are looking for a detailed explanation of everything this procedure entails, you have come to the right page.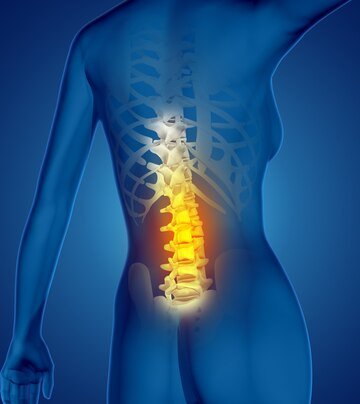 Overview on Spinal Cord Injury
Let us first get a basic understanding of spinal cord injuries
Types
Spinal cord injuries can be complete or incomplete. A complete spinal cord injury leads to permanent damage.
It can further be differentiated into levels based on the location of injury such as cervical, thoracic, lumbar, and sacral.
Symptoms
You should be on the lookout for the following symptoms to determine a spinal cord injury:
Loss of movement
Altered sensation of touch, heat, and cold
Loss of bowel or bladder movement
Pain or intense stinging sensation in the limbs
Difficulty in breathing
What causes a spinal cord injury?
The most common cause of an SCI is a traumatic event like a motor vehicle accident, violence, or a gunshot wound.
Certain diseases are also known to cause SCIs. Injuries from sports or recreational activities are another leading cause of SCI.
SCI generally leaves a person as a paraplegic or quadriplegic.
Stem Cell Research for Spinal Cord Injury
Research on stem cell therapy for treating SCIs has been going on for decades. They have reached the human clinical trials stage now.
All over the world, major medical institutes are conducting these trials. So far, they have shown highly promising results.
These trials mainly use bone marrow-derived stem cells. In some studies, embryonic stem cells have also been used. While they might provide better results sometimes, they are not commonly used.
Stem Cell Clinical Trials for Spinal Cord Injury
A paper written by Kazuyoshi Yamazaki, Masahito Kawabori, and Kiyohiri Houkinanalyzeddata obtained from over fifteen clinical trials.
Most of these trials used analogousbone-marrow-derived stem cells. A couple of trials were also conducted with mesenchymal stem cells derived from adipose tissue.
All these trials have shown promising results. While a complete cure is not possible yet, they have shown massive strides in regaining the movement of affected limbs.
Can Stem Cell Cure Spinal Cord Injury?
Unfortunately, a complete cure for SCIs is not available yet. It is important to note that conventional treatments like surgery are not usually successful in treating SCIs.
So, does stem cell therapy work for spinal cord injury?
Yes, it has shown alleviation of symptoms. This means patients have regained some movement at least.
In fact, in a few trials (most notably by the Mayo Clinic), some patients were even able to walk short distances with the help of braces.
How Could Stem Cell Therapy Help Someone with a Spinal Cord Injury?
A decade of research has shown that stem cells are capable of the following:
They have many neuro- and vascular-protective effects
They reduce local and systemic inflammation
They help in axonal and synaptic growth
They reduce glial scars.
Too technical?
In simple terms, they repair the damaged spinal cord from the cellular level. Once that is accomplished, it can once again carry out its functions.
Benefits and Risks
Like every medical procedure, this one also has its benefits and risks. But do the benefits outweigh the risks? Read on and decide for yourself.
| | |
| --- | --- |
| Benefits | Risks |
| Tangible improvement in symptoms | Clinical trials haven't been concluded |
| Has the potential to fix the damage to the spinal cord | Donor cells might be rejected |
| Long-term benefits, due to repair of the spinal cord from the cellular level | Possibility of an Infection at the site of transplantation (it has not been observed in any clinical trials so far) |
Eligibility:
How does one know if they qualify for stem cell treatment for spinal cord injury?
Certain guidelines have been laid down to have a uniform standard for clinic trials.
In addition to the ones stated below, each clinical trial will also have a few requirements of its own. These will be explained by your physician.
The spinal cord injury should not be over one year old.
Patients above the age of sixty-five are generally not suggested this option.
If you have an extensive medical history like a liver or heart transplant, this procedure is not for you.
Procedure of Stem Cell for Spinal Cord Injury
Let us now walk you through the steps of a stem cell transplant.
The very first step is the harvesting of stem cells. The most common site of harvest for bone-marrow-derived stem cells is the hip bone. In most cases, an autologous transplant is done. This means the stem cells are retrieved from the patient's body.
The next step is the preparation of the stem cells. This is done in a laboratory. The stem cells are prepared into a concentrated solution.
The final step is called transplantation. The stem cells are inserted back into the body, usually by an intrathecal route. This means they are injected directly into the cerebrospinal fluid through a spinal tap.
In some cases, embryonic stem cells or umbilical stem cells are also used.
What type of stem cells are used to treat spinal cord injuries?
There are four main types of stem cells used for this treatment.
Type of stem cell
Description
Bone-marrow-derived stem cells

These are the most commonly used type of adult stem cells.
They are usually extracted from the patient and have shown promising results.

Embryonic Stem Cells
Quite a few trials use these stem cells. However, they are difficult to obtain, which makes them less popular.
Umbilical stem cells

These stem cells are obtained from frozen umbilical cords donated by mothers.
Very few trials use these stem cells, as they are hard to come by, and show almost the same results as bone-marrow-derived stem cells.

Mesenchymal stem cells extracted from the fatty tissue of the abdomen
They have not shown very promising results so far, so they are not usually preferred.
How Could an Embryonic Stem Cell be Used to Repair a Severed Spine?
Are you scratching your head trying to figure out how does one get embryonic stem cells? We've got the answer!
Embryonic stem cells are extracted from frozen embryos prepared for In-Vitro Fertilization which were never implanted. These embryos are used after getting a signed informed consent from the parents.
We have already seen all the wonderful properties stem cells possess. Embryonic stem cells are more effective in repairing a severed spine.
This is because the stem cells are still at an immature stage, making it easier for them to adapt to neural tissue. In other words, they have a higher differentiation potential.
What to Expect After Treatment?
We are sure you're curious to know how long recovery will take after this procedure.
Well, there is no straightforward answer. You should be mentally prepared to not see any instant changes though.
A study by the Mayo Clinic highlighted an improvement in sensory and motor symptoms after three, six, twelve, and eighteen months from the date of the transplant. Most other studies have also reported similar observations.
So, you can expect a gradual improvement in your range of motion and daily bodily functions.
Side Effects of Stem Cell Therapy for Spinal Cord Injury
You can experience mild side effects like headaches, nausea, and dizziness after this treatment. However, these are transitory and disappear quickly.
You will be glad to learn that no long-term side effects have been reported by any study in over a decade of research.
Success Rates
Let's come to one of the most crucial questions now—how effective is the treatment?
Very successful, if you study the statistics. Stem cell therapy for spinal cord injury has a success rate of over 80% globally.
Cost of Stem Cell Treatment for Spinal Cord Injury

It's now time to discuss the impact of this treatment on your wallet. This question does not have a straightforward answer. The factors which affect your cost are:
The type and severity of the spinal cord injury
The type of facility you choose to get your treatment from
The type of stem cells required for the procedure
Your medical history
Any care required after the procedure
In India, this procedure costs 6500 to 8500 USD (4,87,500 to 6,37,500 INR). This cost includes any hospital stay as well.
You can expect to pay 20,000 to 30,000 USD for the same procedure in most European countries, and up to 50,000 USD in the US.
Now let's see where can you get the treatment!
Where Can I Get Stem Cell Treatment for Spinal Cord Injury?
Stem cell for spinal cord injury is available in several Western countries like Switzerland, Spain, the USA, and Canada. It has also recently become available in Asian countries like Japan.
This treatment has been undergoing clinical trials in India for over ten years successfully. Numerous modern medical centers and internationally accredited hospitals conduct this procedure at affordable rates.
In fact, the success rate of stem cell treatment for spinal cord injury in India is marginally higher at 83 to 85% than the global average of 80%.
Do you need more reasons to choose India as your medical destination?
Here are a few more:
No language barrier: all medical professionals are fluent in English
Affordable healthcare and stay
Internationally trained specialists
Easily available medical visas
No waiting period for international patients
So, what are you thinking?
Frequently Asked Questions