Overview
Urologists are super specialists who treat problems related to the urine system.
They deal with medical and surgical problems related to the urinary tract in men, women, and male reproductive organs.
Treatments like erectile dysfunction or male infertility, vasectomy, problems with kidney stones, tumors in the kidneys, the bladder, or the prostate, urinary retention, and bladder symptoms such as incontinence overactive bladder, or back pain are becoming famous for medical tourism in counytries like USA, UAE, India, Thailand .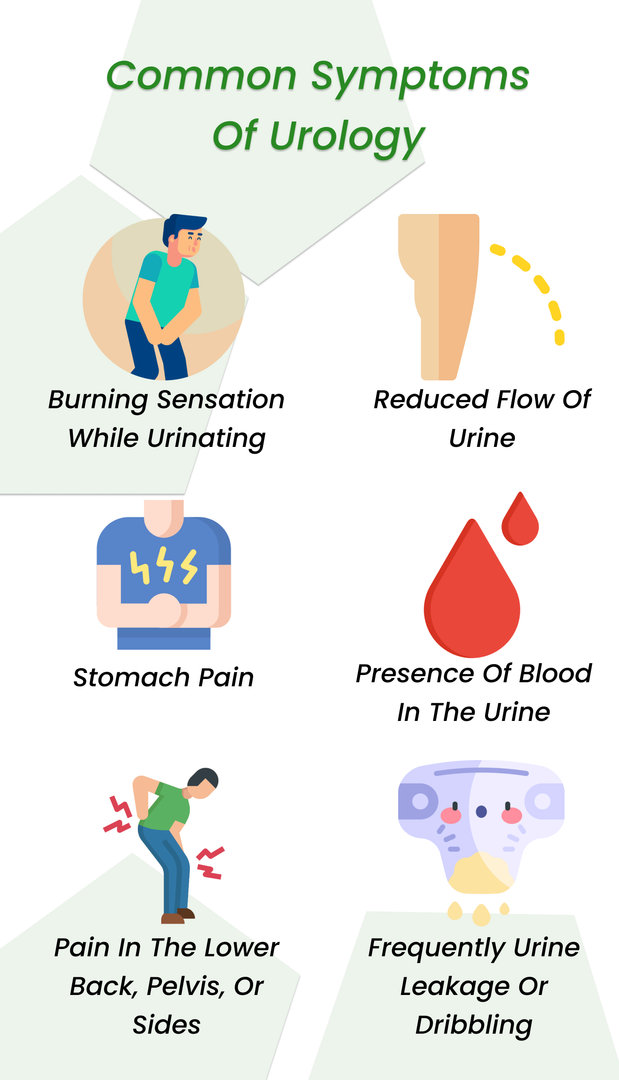 It's commonly thought that urologists deal with men only. But urologists specialize in the treatment of men, women, and children.
You can also check the best urology hospital in the world for better guidance and treatment.
Listed below are the best urologist in the world
1. Best Urologist in the USA
Dr. Jerry Blaivas

Experiences:

54 years

Qualification:

MD

Specialization:

Urology

Associated with:

New York City Urology

Pllc 445 77th St Apt 2M New York, 10075.
More about Dr. Jerry Blaivas
Dr. Jerry Blaivas is the World's leading expert in curing complicated Urological Problems.

He is a well-known American urologist and a senior faculty at Mount Sinai in New York City.

He is best known for inventions in urodynamics and is also called a "doctor's doctor."

Dr. Blaivas is a renowned urological specialist, surgeon, eminent author, educator, and pioneer in medicine.

He is an expert in treating urologic conditions for male and female incontinence, pelvic organ prolapse (dropped bladder) male, and female

prostate

problems.

He has developed several surgical procedures to correct urinary fistulas, urethral diverticulum, neurogenic bladder, stress incontinence, and overactive bladder.

Dr. Blaivas is excellent in academic and research-based modernization in the clinical setting.

He has completed over 140 urethral simulations till now.
2. Best Urologists in India
Dr. Narmada Prasad Gupta
Experiences:

47 years

Qualification:

Dsc, FAMS, MBBS.

Specialization:

General Surgeon, Urologist

Associated with:

Medanta-The Medicity hospital

CH Baktawar Singh Road, Landmark: Near Rajiv Chowk, Gurgaon
More about Dr. Narmada Prasad Gupta
Dr.Narmada Prasad Gupta is a

urologist,

writer, medical researcher, and chairman of the Academics Division of Urology.

He is a former director of the department of Urology and a former president of the Urological Society of India at

All India Institute of Medical Sciences Delhi(AIIMS)

.

He ranks highest in performing

urological surgeries

in

urology hospitals

in India.

He has performed over 10,000 urological surgical procedures and ranks highest in robotic surgeries.

In 2005, the Medical Council of India presented him with the Dr. B. C. Roy Award, the highest honor in the field of medicine.

In 2007 for his contributions to Indian medicine, the Indian government gave him the fourth-highest civilian honor, the Padma Shri.
3. Best Urologist in UAE
Dr. Kherallah Al Hussaini

| | |
| --- | --- |
| Experiences: | 40 years |
| Qualification: | FRCS, MD |
| Specialization: | Urologist |
| Associated with: | Medcare Hospital, Sharjah |
More about Dr. Kherallah Al Hussaini
Dr. Kherallah Al Hussaini is a well-known

Urologist in Dubai

.

Dr. Hussaini's research interests include bladder tumors, urethral strictures, prostatic disease, and endoscopic laser treatment for urinary tract stones.

Additionally, he performs electro resection, Rezum Technique, and prostate vaporization.

He has also successfully used bladder slings like those used in the TOT and TVT procedures to treat female incontinence.

He belongs to the International Society of Sexual Medicine, the Arab School of Urology, Emirates Urological Society, the European Association of Urology, and the Société Internationale d'Urologie.
4. Urologist in Turkey
Dr. Selçuk Sılay

Experiences:

19 years

Qualification:

Graduated, MD

Specialization:

Pediatric urologist, robotic surgery specialist

Associated with:

Memorial Şişli Hospital

Istanbul, Turkey
More about Dr. Selçuk Sılay
Dr. Selcuk Silay is known for his Robotic Surgery and is an excellent pediatric

urologist

in

Turkey.

He specializes in robotic surgery, especially for treating children.

He is one of the most favored specialists in his nation due to his extensive training, broad knowledge base, and excellent approach to treating urological conditions.

He is an expert in treating Urinary Stone Disease (USD) and Vesicoureteral Reflux (VUR).

Dr. Selçuk Sılay provides research on robotic surgery in children.

He has operated 100 pediatric robotic surgeries, 300 closed kidney stone surgeries, and 300 pediatric laparoscopic surgeries on children.
He has written over 80 articles.

He is a member of numerous national and international organizations and holds elected office in the Turkish Society of Pediatric Urology.
5. Urologist in Germany
Dr. Andreas Gross
Experiences:

37 years

Qualification:

Ph.D., Graduation

Specialization:

Urological surgeon, Urologist

Associated with:

Asklepios Hospital Barmbek

Hamburg, Germany
More about Dr. Andreas Gross
Dr. Andreas is the best German urologist and a leading specialist in Germany for urology and nephrology treatments.

His research is in the fields of urology and endourology.

He is an expert in treating all kinds of urological diseases for adults and pediatrics.

Mostly specialized in treating cancers of the prostate, bladder, kidney, and testicles, benign enlargement of the prostate, calculi in the urinary system, etc.

The principle of Prof. Andreas Gross is: "not every patient has to undergo surgery."

This is why specialists in the Urology Department focus on conducting organ-preserving operations and providing effective therapies.

Dr. Andreas has written 143 journal articles, 200 published abstracts, 250 national and international lectures, and 37 book articles.

He received many honors, including the Peter Bischoff Prize in 1993 and the 1999 Asklepios Award.
6. Urologist in Spain
Dr.Antonio Alcaraz
Experiences:

34 years

Qualification:

Post Graduation, Graduation, physician of Urology

Specialization:

Oncologist, Specialist in laparoscopic and robotic surgeries.

Associated with:

Hospital Quiron Barcelona

Barcelona, Spain
More about Dr. Antonio Alcaraz
Antonio Alcaraz is the director of the kidney and urology transplantation department (Barcelona, Spain).

He is the first to perform notes transvaginal nephrectomy surgery globally.

He is also well known for his Global pioneer in robotic and laparoscopic surgery.

He uses effective surgical techniques and innovative systems to treat oncological diseases of the adrenal glands, ureters, kidneys, bladder, testicles, and other urology problems.

Dr. Antonio Alcaraz also treats Children with congenital pathologies.

He is an expert in treating prostate cancer.

He has performed more than 500 successful urogenital system pathologies operations.

He is a part of professional associations of the Urological Association of Spain and the American Urological Confederation.
7. Urologist in Italy
Dr. Luca Carmignani

| | |
| --- | --- |
| Experiences: | 34 years |
| Qualification: | Ph.D. in Urology |
| Specialization: | Clinical oncologist, Urological surgeon, Urologist Andrologist. |
| Associated with: | San Donato Hospital, Milan, Italy |
More about Dr. Luca Carmignani
Dr. Fabio Carmignani is a director of the Urology Division at Policlinico San Donato Research Hospital.

He Specialises in urology, andrology, and prostatic biopsy under MRI.

He has done over 10,000 surgeries on the urinary system.

Including robotic laparoscopy, endoscopic laser surgery, and oncologic surgery for the kidney, prostate, and bladder.

Associate Professor in Medicine and Surgery and for the Urology Specialization School of the University of Milan.

Has written more than 100 experimental and clinical research materials in urologic surgery.
He is also the author of 200 scientific publications and 11 articles.
8. Urologist in Mexico
Dr. Ismael Avila
Experiences:

36 years

Qualification:

MD

Specialization:

Urological surgeon

Associated with:

Hospital de la Familia

Mexicali, Mexico.
More about Dr. Ismael Avila
Dr. Ismael Avila is the Head Urologist of the State and a highly regarded urologist in Mexicali in both public and private sectors.

His excellence in urology has earned him the respect of women and men who require urological services, regardless of their problems.

He graduated from Mexico's National Autonomous University with a degree in urology (UNAM) in 1991.

He has performed over 3,000 urological and oncological surgical procedures, including transplants and cancer treatments.

He frequently attends conferences in Mexico and the United States, including the National Congress of urology Oncology at the American Urological Association's Annual Meeting.
9. Urologist in Thailand
Dr. Damrongpan Watanachote

Experiences:

50 years

Qualification:

MBBS, MD

Specialization:

Urologist Consultant

Associated with:

Bangkok Hospital

Bangkok, Thailand
More about Dr. Damrongpan Watanachote
Dr. Damrongpan is working as a prominent Urologist in Thailand.

The Thai Medical Council includes him as a member.

Dr. Damrongpan Watanachote graduated from Tohoku University in Japan with an MBBS in 1972 and an MD in 1981.

Dr. Damrongpan Watanachote treats several conditions in patients like Prostate Cancer, Bladder Cancer To restore Fertility in Males, Male Sterilization or Contraception, and Benign Prostatic Hyperplasia.

Dr. Damrongpan Watanachote also performs many popular procedures like Trans Urethral Resection of Bladder Tumor (TURBT), Trans Urethral Resection of Prostrate (TURP), and Prostatectomy.

Being a urosurgeon, he performs surgical treatments on the reproductive system and urinary in males.

He received his Fellowship in Urology from Toronto University in Canada in 1986.

He is fluent in Thai, English, and Japanese languages.

10. Urologist in Israel
Dr. Yossefovitz Ofer

Experiences:

28 years

Qualification:

MD

Specialization:

Urological surgeon

Associated with:

Sourasky Medical Center

Tel Aviv, Israel
More about Dr. Yossefovitz Ofer
Dr. Ofer Yossefovitz is the best Laparoscopic Urological Surgeon in Israel.

He serves as the Director of the Urology Department and is an anchor surgeon of the hospital.

His specialties include urologic surgery, robotic surgery, and oncological urology.

He handles patients with kidney removal, prostate cancer, and prostatic surgeries.

Dr. Ofer Yossefovitz is a sincere member of multiple medical union associations.

Dr. Ofer Yossefovitz has published numerous research papers and articles for national and international scientific journals.

He also holds membership in the American Oncological Urology Association, European Urology Association, Israeli Urology Association, and American Urology Association.
How to choose a urologist?
Most of the time, your primary care physician recommends an excellent urologist.
A good urologist will treat the illness and help you with the steps necessary to maintain a healthy urinary tract. You must thus identify the ideal doctor for you.
Below are some tips that will make choosing a urologist's task easier.
1) Referrals
Your primary care physician will recommend a urologist based on your condition. They will provide information on the top urologists in your area or recommend someone they have known and collaborated with in the past. Additionally, discussing it with your loved ones and friends can be beneficial. Numerous recommendations can assist you in selecting the one that best suits your needs.
2) Examine their credentials.
After creating a list of urologists, you should try to learn more about them. Learn about their qualifications and experience. Before choosing a urologist, it is essential to consider their board certification.
3) Experience
Consideration of a urologist's experience is crucial when making your decision. A skilled urologist will make sure that the method used to treat a condition produces the desired outcome.
4) Gender
Your condition needs to be fully understood by the Urologist. As a result, you will need to be transparent with them about your personal information. You can choose a urologist based on their specialization in conditions that affect men and women differently. It is preferable to enquire about the Urologist's education and experience with your situation and gender.
5) Patients Review
These days, finding reviews of doctors is relatively simple. You can check the ratings and reviews of urologists on various websites. In addition, it helps in understanding the particular Urologist's treatment style.
6) Coverage by insurance
Asking the doctor about the insurance plan they accept is essential. You might need to select a urologist who participates in your plan to get the best insurance benefits and spend the least money out of pocket for your care. When choosing a urologist for your procedure, you should still consider credentials, experience, outcomes, and hospital quality.
Moreover, if you are unsure about your coverage, it's better to get the details from your insurance company.
Here is a list of disease treated by a urologist.

Disease treated by a Urologist
A urologist treats several urological disorders which can affect anyone at any age.
| | | |
| --- | --- | --- |
| Men | Women | Children |
| Cancers of the prostate | Kidney stones | Undescended |
| Cancers of kidney | Overactive bladder | Bed-wetting |
| Enlarged prostate gland or prostatitis | The bladder bulges into the vagina. | Blockage in the urinary tract. |
| Erectile dysfunction | Urinary incontinence | |
| Infertility | Interstitial cystitis | |
| Painful bladder syndrome | | |
| Interstitial cystitis | | |
| Urinary tract infection | | |
Doctors advise staying hydrated and not holding your urination for extended periods because doing so can harm your health.
A general rule of thumb is maintaining hygiene while excreting and practicing proper sanitization to stay healthy and fit.
We hope this blog post has helped you decide on the correct Urologist for your treatment.
Frequently Asked Questions
Is it normal to experience bleeding after kidney stone removal?
What are the risks/complications of urological procedures in India?
What is the cost of a urology consultation in India?
What are the most common urological conditions treated in India?
What are the benefits of seeing a urologist in India?
What are the latest advancements in urological treatments available in India?
What is the Follow-up care after urological treatment in India?
Does insurance cover urological issues in India?