Introduction
A vasectomy is a kind of procedure that blocks the vas deferens. Vas deferens are the tubes that carry sperm from the testes. A blocked vas deferens stops sperm from traveling into the semen and prevents you from releasing any sperm during ejaculation. It also won't make it harder for you to get pregnant in the future. It's one of the most effective methods of permanent male sterilization available today. If you think this is something you might be interested in, read more about the Vasectomy price in India and its methods.
How Much Does a Vasectomy Cost in India?
The cost of Vasectomy in India ranges from INR 12,400 to INR 44,000 ($155 to $552). The amount given is estimated costs and can vary upon various factors.
More Information
Vasectomy cost in India compared to other countries
| | |
| --- | --- |
| Countries | Cost comparison |
| India | Up to $552 |
| USA | Up to $3,000 |
| Mexico | Up to $1,900 |
| Singapore | Up to $2,000 |
| UAE | Up to $1,361 |
Factors affecting Vasectomy cost in India
The factors that affect the cost of vasectomy in India are -
Geographic location.

Surgery-Related Expenses.

The choice of hospital.

The surgeon's experience.

The complexity of the procedure.

The type of anesthesia used.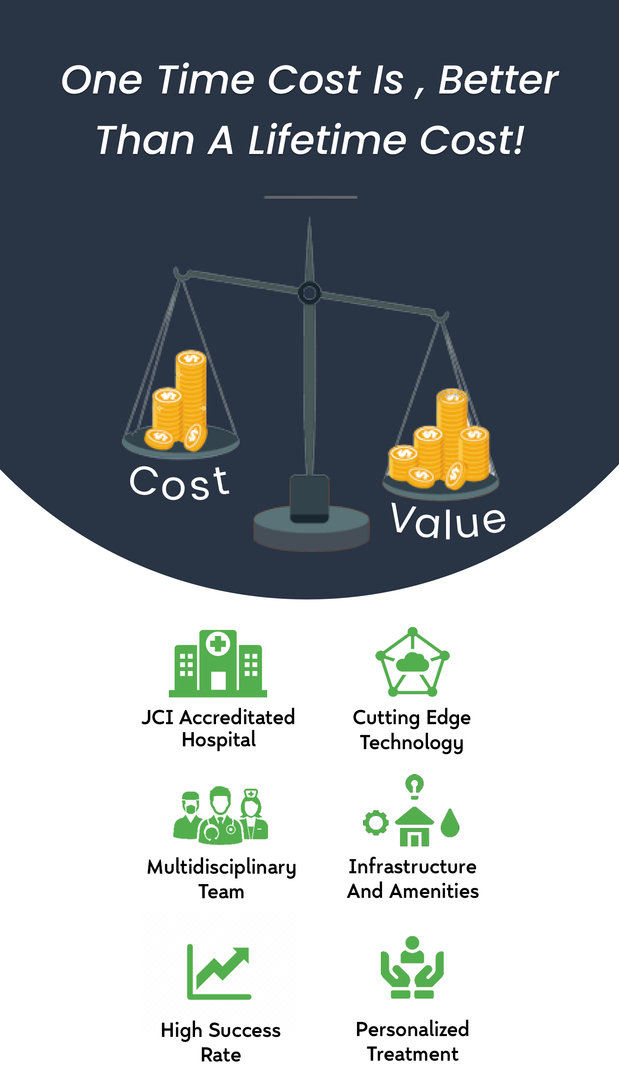 Other Details
Why should you consider vasectomy surgery in India?
Cost-effective

Less waiting time

Lenient laws for medical tourism

Accredited world-renowned medical organizations

Affordable treatment options
Disclaimer : The above rates are for reference purpose only and may vary based on different requirements. To know actual rates, please contact us.
How can Clinicspots help you?
Connect on WhatsApp and Video Consultation