List of 16 Best Neurosurgeons in the World - Updated 2022
The need for neurosurgeons in the world is expanding and becoming exponential. There are numerous neurological cases worldwide that require attention, and you or your loved one may be one of them. We have listed down many highly skilled and best neurosurgeons to lessen your worry. They can provide excellent services. This article summarises the 15 of the best neurosurgeons in the world with their specializations.

The number of neurological cases worldwide that require surgery or some form of medical attention is exponential. Each year the numbers keep increasing and the need for experienced and skilled neurosurgeons is becoming crucial.

A neurosurgeon is a clinician who specializes in the diagnosis and surgical treatment of the central and peripheral nervous systems. Patients with neurological problems may lose their vision, hearing, balance, dexterity and limb function.

Most of the time, neurosurgeons perform only minor, minimally invasive surgeries to treat your condition. Every year, approximately 22.6 million people suffer from neurological illnesses or accidents that need the help of a neurosurgeon. And with 13.8 million of them requiring surgery. The majority of necessary neurosurgical care is for traumatic spine injury, brain injury, stroke-related diseases, seizures, tumors, Alzheimer's, hydrocephalus, Spinal Muscular Atrophy ALS, Cerebral Palsy, autism and epilepsy.
Who is the best neurosurgeon in the world?
Every medical specialization affects overall human health and wellbeing, but some have a more significant role than others. Neurological surgeons address brain and nervous system diseases that might have delicate and far-reaching consequences. These include behavioral and perception disorders, experiencing mobility struggles or severe discomfort in their backs, etc. All of these conditions can have grave consequences if not dealt with sooner.
Hence, it is of prime importance to get treated by the top neurosurgeons in the world. There are a good number of brain surgeons around the world, and you may be lucky enough to find one in your country or a neighboring one.
Below is the list of the best neurosurgeons in the world and the most famous neurosurgeons of 2022.
1. Dr. Bartolome Oliver, Spain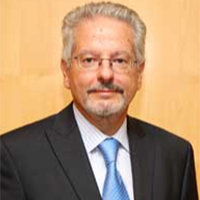 Dr. Bartolomeo Oliver is the number 1 top neurosurgeon in the world and the most famous neurosurgeon. Dr. Oliver is a well-regarded neurosurgeon from Spain and currently heads the Teknon Clinic's Neurosurgical Department.
Dr. Oliver is known to perform microsurgical procedures through small incisions and is famous for his CyberKnife and Novalis. These are two non-invasive radiosurgery devices used by the doctor.
He has over 45 years of experience with spinal surgery and neurosurgery. He is known for his procedures at the base of the skull and brain tumor surgeries, spinal surgeries, and OCD surgery. He was one first to use robotic technology as a minimally invasive procedure.
His accomplishments are:
He has been the coordinator of Neurosurgery and a member of the optional body of Teknon Medical Centre since its foundation in 1994.

He also sits as the co-director of the Brain TumourCentre at Teknon Medical Centre, dedicated to the multidisciplinary treatment of brain tumors (since 1998)

He was also the head of the Neurosurgery Section of the Hospital de Sant Pau in Barcelona (1994-2002).

He has assumed his role as director of Neuroinstitut Oliver-Ayats at Teknon Medical Center (since 2002).

Head of the Neurosurgery Service at the Mutua Hospital in Terrassa (2002-2012)
2. Dr. Gerardo Conesa Bertran, Spain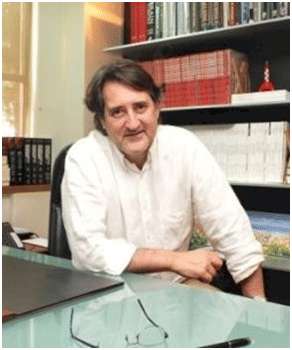 Gerardo Conesa Bertrand is the director of Teknon Medical Center's Institute of Neurosurgery and Neurobiology. Dr. Bertrand specializes in minimally invasive spine surgery, tumor removal, and surgical epilepsy therapy in children and adults. He performs procedures on the brain and has vast knowledge in surgery of highly functional areas (neurosurgery in consciousness). Gerardo Conesa Bertran performs anorexia research using deep brain stimulation (DBS).
His specializations are:
Surgical procedures for brain and spinal tumors;

Vascular neurosurgery; surgery for aneurysms and arteriovenous malformations;

Epilepsy therapy through neurosurgery;

Neurosurgery for Parkinson's disease;

For mental illnesses, neurosurgery is used.
His memberships include:
The Walter Dandy Society (Ambassador for Spain 2013-2015).

The European Union Congress of Neurosurgeons (CNS)

The Spanish Society of Neurosurgery (SENEC)

The European Association of Neurosurgical Societies (EANS)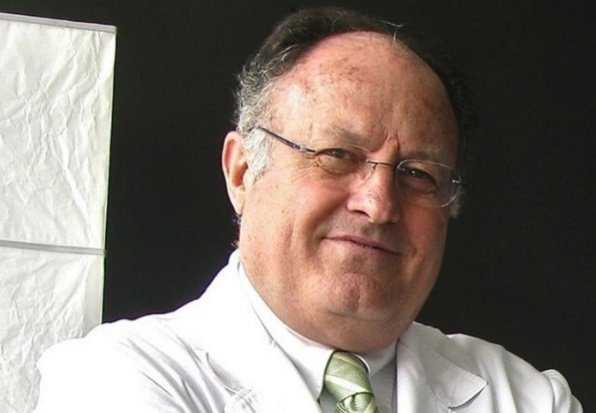 Dr. Rodriguez is a very famous and top neurosurgeon in the world with over 40 years of experience. He currently practices in Spain and is a pioneer in his field. Neurosurgeon Doctor Ferrer is a dedicated researcher who contributes to the advancement of cutting-edge neurosurgical methods.
The following are some of the most significant contributions he has made to the field of neurosurgery:
Microsurgery and spinal and medullary endoscopy were introduced and developed, as well as neurological and spinal rehabilitation using minimally invasive procedures.

Minimally invasive computer-directed neurosurgery and brain Neuroendoscopy

Endoscopic Skull Base Surgery and Advanced Neuro-oncology

Epilepsy and Parkinson's surgery
4. Dr Henry Brem, M.D, USA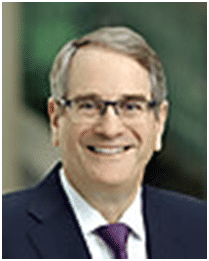 Henry Brem is the Harvey Cushing Professor of Neurosurgery at The Johns Hopkins University, Director of the Department of Neurosurgery, and Neurosurgeon-in-Chief. Henry Brem has revolutionized the profession of neurosurgery by developing new tools and techniques. Brem led the major clinical trial that integrated navigational imaging into the neurosurgery suite. His study resulted in the FDA approving the first image-guided computer system for intraoperative tumor localization.
Brem earned his bachelor's degree from New York University, his medical degree from Harvard, and his neurosurgical training at Columbia University. He has founded one of the world's largest brain tumor research and treatment programs at Johns Hopkins.
His accomplishments include:
He was elected to the National Academy of Sciences' Institute of Medicine in 1998.

He received the Grass Award for meritorious research from the Society of Neurological Surgeons in 2000;

Recipient of the New York University Distinguished Alumni Award in 2004;

Received the Society for Biomaterials Technology Innovation and Development Award in 2005; and the Coleman Fellow in Life Sciences at Ben-Gurion University;

The Abhijit Guha Award was given to him by the Society for NeuroOncology and the AANS/CNS Section on Tumors in 2013.

In 2019, the JCC of Greater Baltimore inducted him into the Baltimore Jewish Hall of Fame, and

In 2021, he received the Society of Neurological Surgeons Medical Student Teaching Award.
5. Dr Philip E. Stieg, Ph.D., M.D. , USA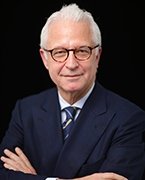 Dr. Philip E. Stieg is a board-certified neurosurgeon specializing in cerebrovascular disease, brain tumors, and skull base surgery. He is the chairman and creator of the Weill Cornell Medicine Brain and Spine Center. It is New York City's foremost patient care center.
It has been more than two decades since he was named to Castle Connolly's "Best Doctors in America" list. Dr. Stieg is a well-known professor who is dedicated to the education of fellow neurosurgeons.
His qualifications are:
Dr. Stieg graduated from the University of Wisconsin at Madison with a B.S. in 1974;

Union University with a Ph.D. in Anatomy and Neuroscience in 1980,

The Medical College of Wisconsin with an M.D. in 1983.

Finished a fellowship in cell transplantation for restorative neurological function at the Karolinska Institute in Stockholm, Sweden,

Trained with Drs. Duke Samson and Hunt Batjer at the University of Texas Southwestern Medical School (Parkland Memorial Hospital).
His accomplishments include:
Dr. Stieg is a well-known author and lecturer who is consistently ranked as one of Castle Connolly Medical's Top Doctors in the United States.

His knowledge and opinion on breaking healthcare events have been widely covered in the media, and he was the originator and host of the popular NPR radio show "How to Save Your Life."

Dr. Stieg is also one of the editors of Intracranial Arteriovenous Malformations, the classic textbook on AVMs.

He is a neurological surgery board-certified physician.
6. K. Daniel Riew, MD, USA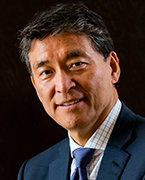 Dr. Dan Riew is a world-renowned expert in cervical spine diseases and one of just a few spine surgeons in the world who focuses solely on the cervical spine. He has been listed as one of the top neurosurgeons in the world multiple times.
Dr. Riew has advanced expertise in both minimally invasive outpatient treatments and complicated revision operations and deformity repairs. He has also performed more cervical spine surgery procedures than nearly any other surgeon globally.
Dr. Riew has been recognized in Orthopedics This Week's rankings of America's Top Doctors, Best Doctors in America, New York SuperDoctors, and Top 25 Spine Surgeons in North America for the past 20 years.
His training includes:
Dr. Riew earned his bachelor's degree from Harvard and his medical degree from Case Western Reserve University School of Medicine.

He did his initial residency in medicine at New York-Presbyterian/Weill Cornell Medical Center, followed by an orthopedic surgery program at George Washington University Hospital.

He has completed research fellowships in cardiology and biomechanics and a spine surgery clinical fellowship with the late Henry Bohlman, a famous cervical spine surgeon.
7. Dr. Gurneet Singh Sawhney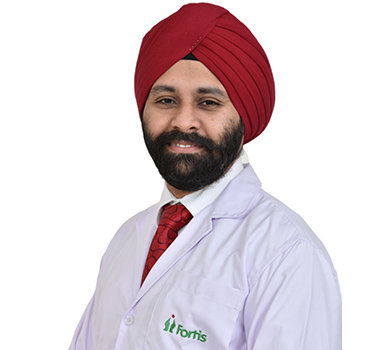 Dr. Gurneet Singh Sawhney is one of the world's most renowned neuro and spine surgeons. He has over 14 years of experience, embellished with numerous research studies, conference participations, and teaching posts at various hospitals to his credit.
He is the clinical head of the Neurolife Brain and Spine Clinic and a senior consultant at Fortis Hospital, Mumbai.
Education
Dr. Sawheny has obtained fellowships in "functional neurosurgery" and "epilepsy surgery" under Prof. Taira and Prof. Sugano, two of Japan's most renowned neurosurgeons.

Dr. Sawhney is the leader of complicated neurosurgeries, including functional neurosurgery, spinal cord stimulation, deep brain stimulation (DBS), and many more. This led to him being recognized among the best neurosurgeons in the world.
His areas of interest include:
Neurooncology

Neurotrauma

Vascular Neurology

Neuroendoscopy
His achievements are:
Top Neurosurgeon in Mumbai by Times Magazine

The most promising neurosurgeon in Maharashtra by the Times CyberMedia International Leadership Awards.

Attained 1st position in the MCh Neurosurgery Exam at Rajiv Gandhi University of Health Sciences.

Finalist for the Torrent Young Neurosurgeon Scholars Award
8. Dr. Sandeep Vaishya, India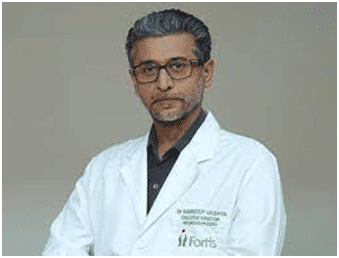 Dr. Sandeep Vaishya is a highly trained and well-known neurosurgeon in India. He has a thriving practice and has been associated with some of India's top hospitals for over 22 years. Dr. Vaishya graduated from Gwalior's reputed G.R. Medical College with an MBBS and MS degree. He then completed his M.Ch at the prestigious AIIMS in Delhi.
His specializations are:
Neurosurgery

Image-Guided Neurosurgery

Brachial Plexus surgery

Spine Surgery

Intracranial Brain Tumor Surgery

Deep Brain Stimulation Surgery

Minimally invasive brain surgery
His awards and accolades include:
Mayo Alumni Association Life Membership Award

Gold Medal in Medical School

Herbert Krause Medal for Best Paper in Neuro-Oncology (NSI 2001)

Karachi, Pakistan: Dr. Majeed Memorial Oration (2008)
9. Dr. Rana Patir, India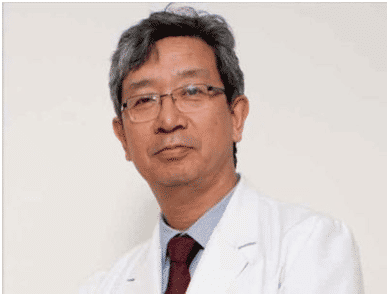 Dr. Rana Patir, MBBS, MS, Mch, is a well-known and top-rated neurosurgeon in India. He is currently working at Fortis Memorial Research Institute in Gurgaon as the Head and Director of the Department of Neurosurgery.
He is known to be the best in India for brain tumor surgery, deep brain stimulation surgery, meningioma surgery, and brain stem tumor surgery. He is a brain tumor surgery specialist with 25 years of expertise. He has performed over 10,000 neurological operations in his career and to his credit.
His specializations are:
Epilepsy Surgery

Pediatric Neurosurgery

Neuromodulation (pain management)

Skull Base Surgery, Neurovascular Surgery, and

Minimal Invasive Brain and Spine Surgeries such as Fusion and Fixation, Kyphoplasty, and Disc Replacement.
10. A. K. Banerji, India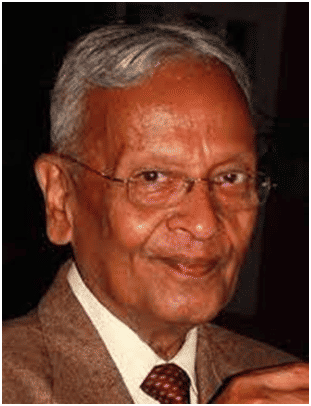 Dr. Banerji is one of India's pioneer surgeons. He is said to have an overall experience of 50 years in the field of neurology. Microneurosurgery was founded in India by Dr. A.K. Banerji.
He contributed to the national standardization of neurosurgical training and evaluation. Dr. Banerji was a key figure in the development of all of today's neurosurgical subspecialties. He is a life trustee and secretary of the World Federation of Neurosurgical Societies (India) Trust. He has played a vital role in the continuing medical education of Indian neurosurgeons.
His specializations are:
Brain Tumours (Neoplasms)

Head Injuries

Spine Injuries

Spinal Tumours

Epilepsy Surgery

Disc Prolapses
11. Dr. Ali Zirh, Turkey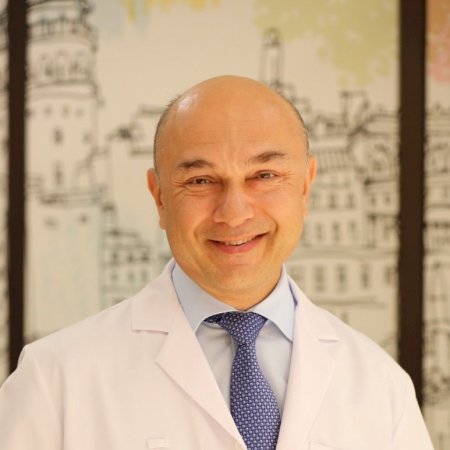 Dr. Ali Fahir Ozer is a well-known neurosurgeon with over 38 years of experience. He is an expert in spine and brain surgery. Spine biomechanics and dynamic spine stabilization are two of his specialties. He has also been granted a patent for spinal items used in surgery. The doctor has published over 200 papers and 24 book chapters and participated in the research.
He studied medicine at Ataturk University from 1969 until 1976. He studied Neurosurgery Specialist Training at Hacettepe University's Department of Neurosurgery from 1977 to 1982. He's also been on the editorial boards of Spine Journal, World Neurosurgery, Turkish Neurosurgery, and Case Reports in Orthopaedics.
His awards include:
Brain Research Foundation Award in 1995

Turkish Neurosurgical Society Award, 1997

Encouragement Award for Science, Research, and Medicine

Elekta International Award

Golden Palm Award for 2017

In 2018, Medipol's Assoc. Prof. Ali Zrh set a Guinness World Record for the largest number of DBS patients assembled in one area at one time.

The finest neurosurgeon of the year, Assoc. Prof. Ali Zrh, was honored at the Global Health Awards 2021 in Baku.
12. Dr SerdarKahraman, Turkey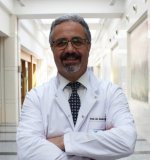 Dr. SerdarKahraman has over 22 years of expertise as a neurosurgeon. Turkish Neurosurgery Society, Turkish Spine Society, European Association of Neurosurgical Societies (EANS), European Spine Foundation (AO Spine), European Spine Society (Eurospine), Minimal Invasive Spine Society-Turkey, and Gülhane Military Medical Academy are among his professional affiliations.
His specializations include:
Brain and nerve surgery

Spinal surgery

Neuroendoscopy

Spinal endoscopic surgery
Work experience:
Between 1989 and 1992, he worked as Chief Doctor at the Air Force Command Headquarters located in Ankara.

From 1997 to 2000, he worked as a neurosurgeon at the Turkish Etimesgut Air Base.

In the year of 2010, he joined as head of the Neurosurgery Department at YeniYüzyl University and worked there until 2016.

And since 2016, he has been working as head of the Neurosurgery Department at Anadolu Medical Center.
13. SelçukGöçmen, Turkey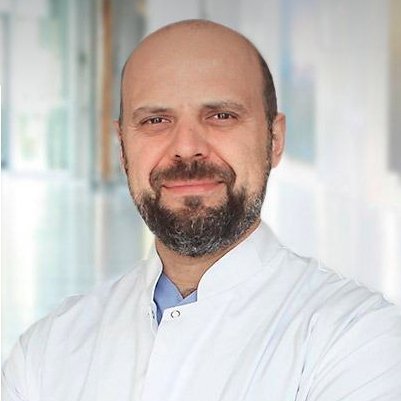 Dr. Selcuk Gocmen is one of the world's best and most eminent neurosurgeons. He is specialized in the surgical treatments of the nervous system. Dr. Selcuk Gocmen is one of Turkey's most famous and sought-after neurosurgeons.
Conditions he treats:
Glioma
Spinal Cancer
Stenosis of the spine
Brain Cancer
Disc Disorder
Abscessed brain
Awards include:
The Traveller Award for young neurosurgeons was given by the German Society of Neurosurgery. 11-14 May 2014, Dresden, Germany
14. Dr. B Roy Chaudhary, United Kingdom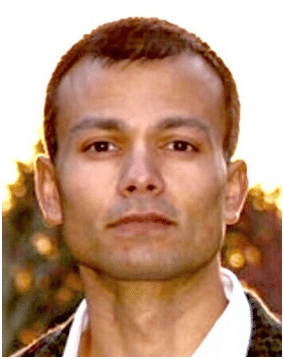 Dr. Chaudhary is a top-rated neurosurgical spinal consultant in the United Kingdom. He is a private neurosurgeon/spine surgeon in Oxford who has won gold medals, scholarships, and accolades for his spinal and neurosurgical research and patient feedback.
His clinical work exclusively includes adult spinal pathologies, and he is now in his 24th year of practicing medicine. He specializes in minimally invasive (keyhole) spine surgery and day-case spinal operations such as lumbar discectomy and decompression, as well as sophisticated cervical (neck) spinal fusion.
His accomplishments are:
Recipient of the President's Fellowship Award from BASS/BSS

He received the Codman Neurosurgical Travelling Fellowship Award from the UK HCA Foundation

A fellow of the Harry Morton Research fellowship from England's Royal College of Surgeons

Received the EOE Deanery bursary for Masters in Medical Education studies

A PG Certificate in Medical Education bursary was provided by the EOE Deanery.
15. Dr. Ralf Buhl, Germany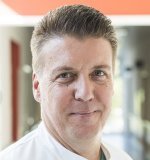 Dr. Ralf Buhl is a world-renowned neurosurgeon who has treated brain tumors and malignancies, epilepsy, meningioma, and brain, spine, peripheral nervous system problems. He specializes in craniotomy, brain injury treatment, micro neurosurgery, and endoscopic neurosurgery.
He also performs microsurgeries with computer-assisted navigation. In his 22-year career, he has conducted nearly 4,000 such operations. He conducts research and publishes scholarly papers in the areas of surgical treatment for brain metastases, intracranial cavernomas, and other neurosurgical procedures.
16. Dr. Bodo Lippitz, Germany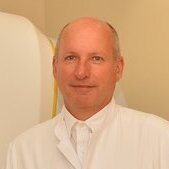 Prof. Dr. Med. Bodo Lippitz specializes in the treatment of benign and malignant brain tumors, as well as arteriovenous malformations with the Gamma Knife.
Doctors have concentrated on less invasive approaches in treating brain tumors for the past 30 years of clinical work in neurosurgery. In Germany, he received stereotactic and microsurgical training in Homburg and Aachen. He is an assistant professor at Duke University in Durham, North Carolina.
His credentials include:
From the year 2000 to 2008, he worked as the Director of Karolinska Gamma Knife Centre.

He is the Co-Director of the Bupa Cromwell Hospital's Gamma Knife center.

He holds a position as the Professor of Neurosurgery at the University of Aachen in Germany.

He is the present president of the European Gamma Knife Society (EGKS).
The list mentioned above of doctors is highly skilled and specializes in specific fields of neurosurgery. They are also among the highest-paid neurosurgeons in the world. Their contribution to neurology and their role in providing treatment to numerous patients have brought a shift in the paradigm.
What are the deciding factors in choosing the best neurosurgeon in the world?
Choosing the right neurosurgeon is crucial. Because in most cases, the primary care physician may have discovered a disorder affecting the brain, spinal cord, or nerves, which may require surgery. In such a case, it's important to choose the best doctor for your needs.
There is a list of factors that one must look into before opting for the right neurosurgeon for a loved one or themselves. The deciding factors include:
1. Check for the doctor's credentials: When looking for a neurosurgeon, board certification is one of the most crucial aspects to consider. It indicates that the surgeon has the required education, training, and experience to perform neurosurgery care.
2. Experience: This is the most important criterion of all. When it comes to treating your nerves, nervous system, or brain, it helps when the surgeon has some experience. The more expertise a neurosurgeon has with a certain problem or surgery, the better your outcomes will be.
3. Specialization: The neurosurgeon should have extensive training and expertise in treating your particular condition. In the field of neurosurgery, each doctor has specialized medical training and experience in different neurosurgical conditions. This will enable patients to receive the best information and guidance for their specific issues.
4. Communicate openly: The space for patients to interact effectively and openly with their doctor is frequently overlooked when choosing a doctor. It is dire to feel at ease with your doctor to communicate with them and know they will support the patient's information needs.
5. Right Diagnosis: Surgery is sometimes necessary for terms of spine conditions, although it is not the only option. Your neurosurgeon should be aware of this and respond accordingly. When treating patients, the primary aim is to keep them out of the operating room as much as possible. If that isn't an option, they must provide the safest and most effective treatment.
6. Personalization: Every patient is unique, and each patient's condition is unique. Your neurosurgeon should take the time to get to know you and your specific needs and recovery goals. This will enable them to establish which treatment would suit you best, whether a complex operation is required, a very simple surgery, or no surgery at all.
7. Referrals: Naturally, all doctors are connected, and the patient's primary care physician will receive referrals. This is the ideal place to begin; collecting a referral list from your primary care doctor allows you to choose from a list of people whom your primary care doctor recommends.
In recent decades, even Turkey has risen to prominence for its healthcare tourism, this is mainly due to its highly skilled surgeons belonging to various fields such as neurosurgery, and more. They are trained in using novel techniques to fulfill the needs of patients. Additionally, you can also refer to our page on the top neurosurgery hospitals in Turkey. if you want to attain satisfactory outcomes coupled with extra facilities that follow package deals.. Further for the broader list of Turkish doctors who can help with other treatments, you can click here.
References:
https://thejns.org/view/journals/j-neurosurg/130/4/article-p1055.xml
About Author