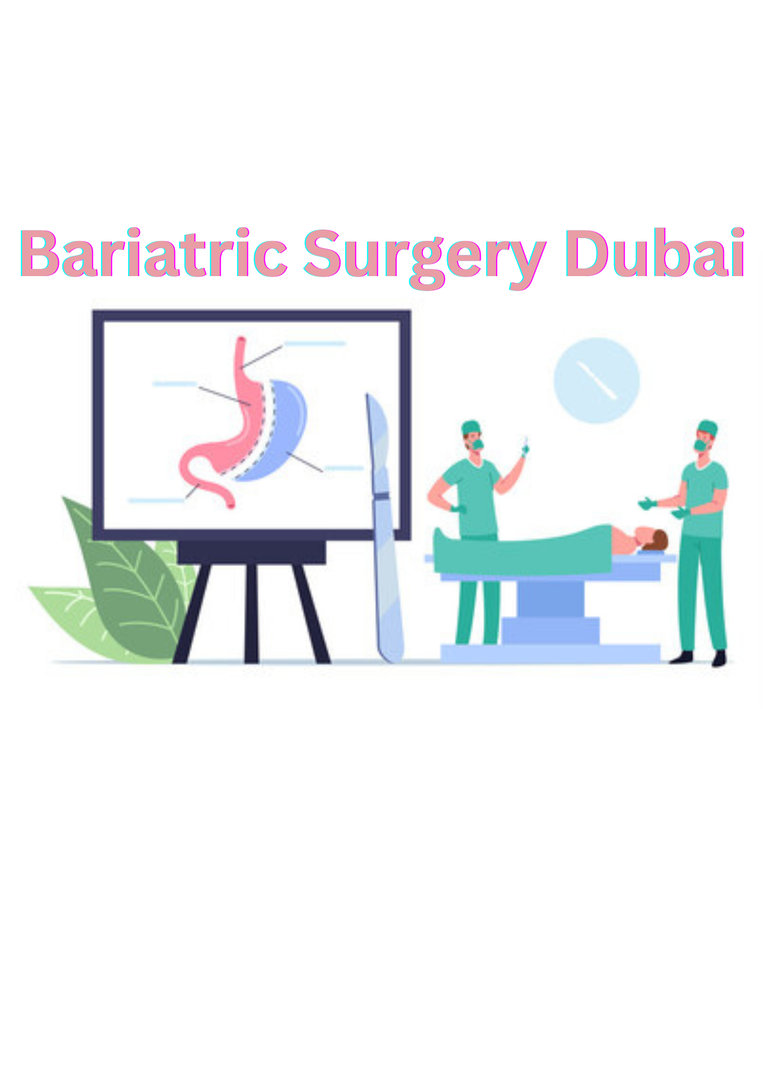 Overview:
Over the next five years, the bariatric surgery market in the UAE is expected to increase at a CAGR of 5.9%. This market is expected to grow throughout the duration of the forecast period. As a result, medical tourism in Dubai is also expecting growth. The procedures covered majorly in medical tourism in Dubai are orthopedic treatments, neurology treatments, plastic surgery, Facelift, Butt lifts, Lip fillers, labiaplasty, bariatric surgery, rhinoplasty, tummy tuck, eyelid surgery, liposuction, breast reduction, laser hair removal, IVF, Vasectomy, dental procedures( teeth whitening, dental implants, veneers, Hollywood smile) and many more.
Bariatric surgery is also known as weight loss surgery, which helps someone suffering from obesity to achieve their desired weight by altering their digestive system. There are many types of this bariatric surgery in Dubai. Each procedure aims to reduce the size of the stomach or reroute the small intestine to reduce food intake and nutrient absorption. This surgery is recommended to those who have tried other procedures and failed as this is considered as the last option. A person with a BMI(body mass index) of 40 and higher can undergo this surgery.

Glance at bariatric surgery in Dubai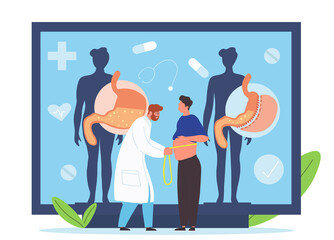 | | | | |
| --- | --- | --- | --- |
| Surgery Time | Hospital stay | Recovery Time | Avg Cost |
| 1.5 to 2 Hrs | 2 to 3 Days | 2 weeks | $2500 To $6000 |
Take the first step to recovery. Get in touch with us for your treatment.

Want to lose weight with the best facility and surgeons?

Let us take you through the best surgeons for Bariatric surgery in Dubai!
Best bariatric surgeon in Dubai
Surgeons
Details

Dr. Vito Annese

He is at Fakeeh

Hospital in Dubai

He has experience of 35+ years

He has expertise in the treatment of IBS syndrome, Achalasia, Constipation, Liver Diseases, Bariatric surgery, and many more.

Dr. Mohamad Khair Ojjeh





He is at Medcare Hospital in Dubai

He has experience of 30+ years

He specializes in endoscopy, ERCP (endoscopic retrograde cholangiopancreatography), USS, and stretta therapy for the treatment of GERD.

Dr. Arindam Ghosh

He is at Saudi German Hospital in Dubai.

He has 28+ years of experience

He has expertise in Surgical Gastroenterology & Advanced Laparoscopy, G.I & H-P-B Onco surgery, Weight Loss & Metabolic Surgery




Dr. Maher A Abbas

He is at Al Zahra Hospital in Dubai

He has 25+ years of experience

He specializes in procedures such as colonoscopy, sigmoidoscopy, proctoscopy, anoscopy, Colon cancer screening, polyp removal, weight loss surgeries and more.
Now let us find the best hospitals for your Weight loss surgery in Dubai!
Best Hospitals for Bariatric Surgery in Dubai
Hospitals
Details

Saudi German Hospital

Established in 2012

It is a multi-specialty hospital in Dubai

It belongs to one of the largest private healthcare hospital groups known as the Saudi German Hospital (SGH) Group.

It provides a one-stop medical facility and package for international patients.

Fakeeh Hospital




Established in 2018

This hospital is well equipped with smart technologies and the best medical care smart equipment.

It is a multispeciality hospital launched by the Fakeeh Group of Care.





Zulekha Hospital

Established in 2004

It is a multi-specialty hospital set up by the Zulekha Healthcare Group.

It has +30 departments right from the basic, emergency, and labor services to advanced specialties

It has well-trained medical staff and modern equipment





Medeor Hospital

Established in 2007

It is a 24/7 multi-specialty Hospital in Dubai

It deals with different specialties such as cardiology, Mother & Child Care, Urology, Gastroenterology, Laparoscopic surgeries, etc. The team comprises skilled general and medical staff.
Want to inquire about personalized treatment expenses? Don't hesitate. Talk to us today.

Now, let's discuss,
Bariatric surgery cost in Dubai
The average cost of a Bariatric surgery or a weight loss surgery is from $2500 to $6000. The cost may vary depending on the condition of the patient and the procedure.
Below is the detailed cost structure of bariatric surgery in Dubai
Country-wise Comparison of Bariatric surgery cost
| | |
| --- | --- |
| Country | Avg cost |
| India | $4667 |
| UAE | $9000 |
| Turkey | $5500 |
| Thailand | $7000 |
City-wise comparison of Bariatric surgery cost in Dubai
| | |
| --- | --- |
| City | Avg cost |
| Dubai | $10500 |
| Abu Dhabi | $12000 |
| Sharjah | $9500 |
Note: All the above costs vary depending on several factors including the type of surgery, severity of the surgery, and many more.
Want to know which the factors affect the cost of bariatric surgery in Dubai?

Below they are explained in detail
Factors affecting the cost of bariatric surgery in Dubai:
Types of Surgery: The cost of Bariatric Surgery in Dubai will depend on the type of procedure the patient is taking. As it has various types and each type has its own complexity, the cost will vary.
Hospital or clinic: The hospital or clinic where the procedure is carried out may have an impact on the price of bariatric surgery. Due to their reputation, level of experience, and amenities, some hospitals or clinics may charge extra.
Surgeon's experience: The cost of the procedure can also be affected by the bariatric surgeon's qualifications and experience. Surgeons with More experienced and successful surgeries might charge more for their services.
Pre and post-operative care: Before getting bariatric surgery, patients may be required to take a variety of tests to ensure they are healthy. After undergoing bariatric surgery, patients may need postoperative care, which may include check-ups, medication, and nutritional guidance. The price of this care could raise the entire cost of the procedure.
Bariatric surgery in Dubai package

Packages for bariatric surgery in Dubai might vary depending on the hospital or clinic offering the package, the type of surgery performed, and the individual's personal needs.
However, the following are some frequent components of a bariatric surgery package in Dubai:
Initial consultation

Pre-operative care

Post-operative care

Surgery

Hospital stay

Additional services if any
Don't let insurance coverage be a surprise talk in advance to your insurance provider!
Does insurance cover bariatric surgery in Dubai?
Some insurance policies in Dubai may cover bariatric surgery if it is deemed medically necessary and specific conditions are met, such as a high BMI and non-surgical attempts at weight loss. then the procedure will be covered in the Insurance policy.
Other insurance policies may not cover bariatric surgery at all or may cover only select treatments. Individuals should check with their insurance provider to see if their plan covers bariatric surgery before undergoing the surgery.
Types of bariatric surgery in Dubai
| | | |
| --- | --- | --- |
| Type | Detail | Cost |
| Gastric bypass surgery | This is a frequent bariatric surgery in which a tiny pouch is created from the stomach and the small intestine is rerouted to this pouch. | Approx $1000 |
| Sleeve Gastrectomy | In this procedure a part of the stomach is removed to create a smaller banana-shaped stomach. | Approx $9500 |
| Adjustable Gastric Banding | In this procedure a small silicone band is placed on the top of the stomach to make it smaller. | Approx $5500 |
What happened? Still not convinced?

Look at the success rate you will be amazed!
The success rate of bariatric surgery in Dubai
The success rate of bariatric surgery in Dubai depends upon various factors such as the type of surgery, the difficulty of surgery, the experience of the surgeon, and the medical condition of the patient. According to the research the success rate of bariatric surgery is varying between 60 to 80% depending on several factors.
It's important to note that the success of bariatric surgery is partly dependent on the patient's desire to make lifestyle adjustments like eating a balanced diet and exercising on a regular basis. Follow-up treatment and assistance from healthcare professionals are also essential for long-term success following bariatric surgery.

Before and after bariatric surgery in Dubai
Some after effects
Increase in self-confidence

Change in eating habits

Healthy lifestyle
Are you ready to have these unique and attractive changes in your body and life?

So you need to know why to choose Dubai for bariatric surgery in Dubai
Why choose bariatric surgery in Dubai?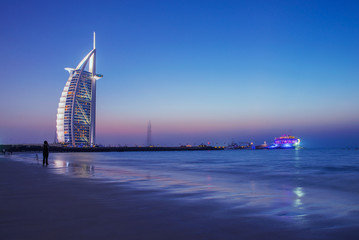 Experienced surgeons: Dubai is becoming one of the popular countries for medical tourism. The major reason behind this is the availability of experienced and skilled surgeons.
Best facilities: Dubai has invested a lot in the latest modern technology and the best equipment required for treatment. This makes the hospitals and the organization the best for the treatment.
Affordable price: As compared to other countries according to the expertise of surgeons and the medical services Dubai offers an affordable range of prices for their patients.
Easy accessibility: The city is well connected to the rest of the world. With international airports, multiple direct flights connect major cities worldwide.
Hope you are convinced to go for bariatric surgery in Dubai,

But wait don't forget these things to consider before going!
Things to consider before going for bariatric surgery in Dubai
Check your Visa availability and its expiry date

Always do prior research about the whole ecosystem of Dubai. And about the surgeons and hospitals available.

Check with your insurance provider whether bariatric surgery in Dubai is considered or not.

Enquire about the requirements of any medical reports.

Consult about pre and post-operative care.
Finding the process a bit complicated?

We can help you out!

Wondering how can ClinicSpots assist in planning the treatment?
How ClinicSpots will help?
We are here to help you out with your plan for medical tourism in Dubai. ClinicSpots is a medical tourism company that helps individuals to find the right place, facility, budget, and doctors for their treatment. Here we have a team of professionals to assist you. ClinicSpots will assist you in planning your medical trip, Visa arrangements, scheduling appointments, and many more.
Don't worry we are always here to help you with your every decision!

Your well-being is our priority - call us to book your appointment today
FAQs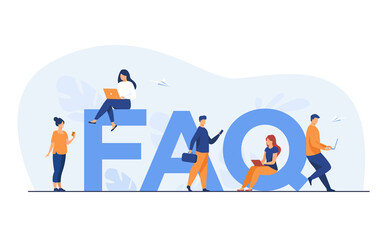 How much is the weight of a bariatric patient?
Ans: The weight of bariatric patients can range from 120kg and above.
Will I be able to eat normally after bariatric surgery?
Ans: After bariatric surgery, You need to stay on a strict diet and exercise schedule to make sure you keep on losing weight.
What is the 30 rule of bariatric surgery?
Ans: In the 30 rule of bariatric surgery you do not have any liquid 30 minutes before the meal after the meal or during the meal.
After how many years of bariatric surgery patient regains weight?
Ans: The patient can see an increase in their weight approx after 10 years of the bariatric surgery.
Will I have scars after the surgery?
Ans: Yes, you will have scars after bariatric surgery. The size and location of the scars will depend on the type of procedure. In some procedures, the scars appear very small.
So, what are you thinking?
Now, is the time to lose weight and win back your self-confidence and pride by undergoing bariatric surgery in Dubai!
Ref
https://www.mordorintelligence.com