Kidney Failure Treatment in India( Get the Best Treatments, Hospitals, Costs & More)
The approximate number of patients in India with kidney disease is believed to be 800 per million population. With the increased attention of the government towards establishing more dialysis centers, and launching the National Organ Transplant Program, several well-equipped hospitals with exceptional nephrologists have come up in a short period of time. When combined with the reasonable cost of treatment, and the personal attention of the doctors towards each of their patients, India has also become a treatment hub for individuals from surrounding countries suffering from kidney disease.

Kidney Failure- Overview
Kidney failure, or renal failure, is said to occur when the kidney loses 85-90% of its function. With the correct treatment, it is still possible for individuals with this disease to live long, active lives.
The two most common causes of kidney failure are high blood pressure and uncontrolled diabetes. Other causes are physical injuries, diseases, or other disorders.
In most cases, loss of kidney function is a gradual procedure. In later stages, the following symptoms are seen-
Weakness
Tiredness
Muscle spasms (especially in the legs)
Swelling of feet or ankles
More frequent bathroom trips,
Dry or itchy feet
Are you or your loved one experiencing any of the above symptoms?
Do not worry! We have listed below the top 10 hospitals for kidney failure treatment in India.
10 Best Kidney Hospital in India
Choosing the right hospital for Kidney Failure treatment is like winning half the battle against Kidney Failure !
India is a hub for the best kidney failure treatment hospitals that are equipped with modern infrastructure, technology, and doctors.
So, let's take a look at some of the top Kidney Failure treatment hospital in India.
Fortis Memorial Research Institute, Gurgaon: This hospital is one of the premier institutes in the country that has facilities, for hemodialysis, renal transplants, peritoneal dialysis, and critical care nephrology. It also has a skilled team for performing pediatric procedures.
This 1000-bed hospital is one of the best institutes for renal transplants and is the leading center for laparoscopic donor nephrectomy in India.
Established in 1991, this 650-bed hospital is ISO 9001:2008 certified for all comprehensive protocols including clinical, nursing, and diagnostics.
This 750-bed hospital has the largest dialysis unit in Mumbai. It was also the first in Mumbai to install a closed-loop advanced RO plant.
This 350-bed super-specialty hospital has a unit that is equipped with the latest generation, fully computerized bicarbonate Hemodialysis machines.
Established in 1988, this hospital has PET CT technology, which is the first of its kind in India. It also has an excellent panel of nephrologists that are highly skilled in advanced nephrology procedures.
This 400-bed super-specialty hospital is well-known for having the best doctors for renal transplants in Chennai. It also boasts of having 24*7 emergency care.
New Age Wockhardt Hospital, Mumbai:
This 350-bed hospital has a nephrology ward with a full-fledged dialysis unit, intensive care facility, and fully integrated facilities to carry out renal transplants.
This hospital has 350 beds and is well-known for its eminent panel of nephrologists who are up-to-date with advanced renal procedures.
Although this 1000-bed super-specialty hospital started out as an orthopedics center, it now has a dedicated nephrology department with the latest technology and nephrologists who are trained in advanced procedures like renal transplants.
Are you looking for city-wise hospitals for kidney failure?
You can check it out below!
Free kidney treatment hospital in India
The Guru Harikshan Institute of Medical Sciences and Research Kidney Dialysis Hospital
Tata Memorial Hospital and KEM Hospital in Parel
JJ Hospital in Byculla
Nair Hospital in Mumbai Central etc.
So, what are you thinking?
It is time to get closer to your victory against Kidney Failure and almost win the battle against it by choosing India as your treatment destination as it has the best hospitals for Kidney Failure treatment.
Now let's discuss,
Kidney Failure Doctors in India
Do you know one factor that influences the success rate of Kidney Failure treatment?
Yes, it is the experience of the doctor!
This is one of the reasons why the success rates of Kidney Failure treatment in India is increasing.
Yes, India is a hub to the most experienced Kidney Failure specialists!
Below we have listed some of the top nephrologists in India who perform Kidney Failure treatment in Delhi, Mumbai, Bangalore, Chennai and other major cities of India.
City
Doctors
Mumbai

Dr. Arun Halankar
Dr. Sharad Sheth

Delhi

Dr. D.S Rana
Dr. Ashok Sarin

Chennai

Dr. M.s. Amaresan
Dr. Prakash K C

Bangalore

Dr. Sundar Sankaran
Dr. Dilip Rangarajan

Hyderabad

Dr. Girish Narayan
Dr. Ks Nayak
Cost of Treatment of Kidney Failure in India
Treatment of Kidney Failure in India is significantly cheaper as compared to other western countries while providing the same facilities and top-notch infrastructure.
For example, a renal transplant in India can cost anywhere from 7,000 to 10,500 USD, while the same procedure will cost over 100,000 USD in the USA.
Astonished?
The cost of some other treatments has been listed below.
| | |
| --- | --- |
| Treatment | Cost in INR |
| Hemodialysis | 3,000-12,000 per session |
| Peritoneal Dialysis | 30,000-35,000 per month |
| Stem Cell Therapy | 1,49,000-3,00,000 per cycle |
| Renal Transplant | 4,75,000-7,30,000 in a private hospital |
| Post-transplant Surgery Drugs | 10,000 per month |
The cost of a kidney transplant depends on several factors like the hospital admission fee, the surgeon cost, age of the patient, relationship of the patient to the donor, tests required, and post-surgical complications.
Below is a city-wise comparative list of the cost of renal transplants.
| | |
| --- | --- |
| City | Cost in INR |
| Mumbai | 4,75,000-8,00,000 |
| Delhi | 4,75,000-8,50,000 |
| Hyderabad | 4,62,000-8,00,000 |
| Bangalore | 4,75,000-10,00,000 |
| Chennai | 4,50,000-8,00,000 |
Below given is the table comparing cost of kidney failure treatment in India with cost of other countries.
| | |
| --- | --- |
| Country | Cost |
| India | $10,000 - $15,000 |
| USA | $40,000 - $65,000 |
| Turkey | $20,000 - $25,000 |
| Canada | $50,000 - $60,000 |
| UK | $60,000 - $80,000 |
Doesn't India provide more affordable kidney failure treatments compared to other countries!
Now let's discuss,
Stages,Types And Treatments of Kidney Failure in India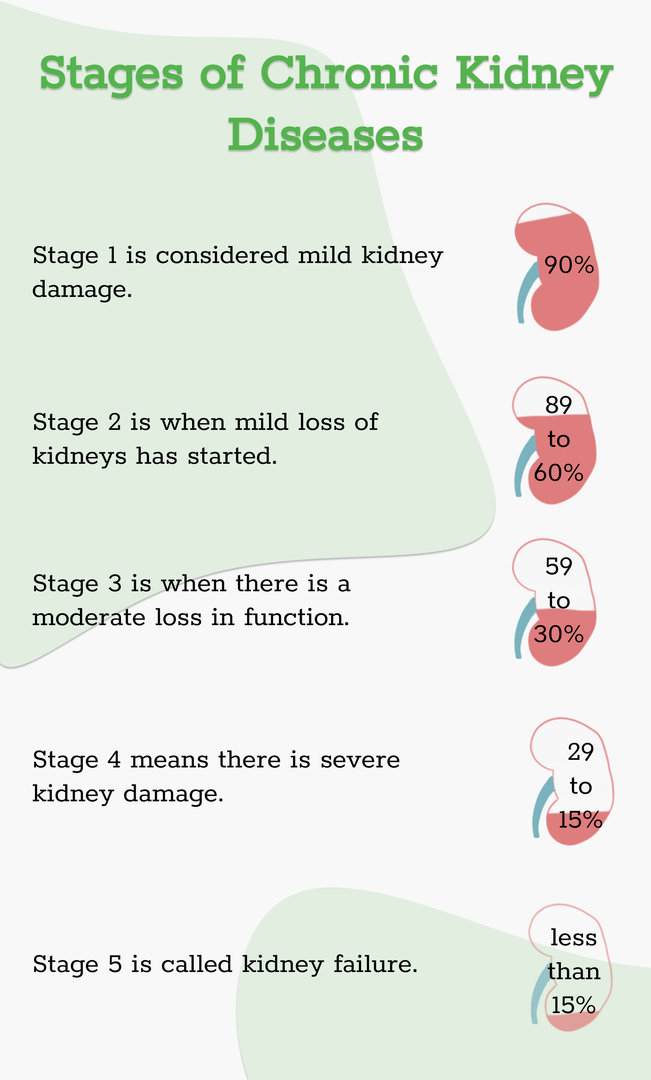 Treatment
Description
Cost

Medications

Drugs are used to stop the disease from spreading and maintain the kidneys' proper functioning.

They are effective in the treatment of stage one chronic kidney disorder.

$8 - $10* per month

Homeopathic treatment

Medicines are used to control the symptoms of the disease and prevent the disease from spreading.

It can be a beneficial alternative therapy for stage two of chronic kidney disorder.

$6* per month

Stem Cell Therapy

Stem cells are used to reduce inflammation in the kidney. Once inflammation is lowered, stem cells can be used to promote the growth of healthy renal cells.

It can be used to treat stage four of chronic kidney disorder.

$2000* per cycle

Dialysis

Blood is extracted from your body. This blood is filtered from wastes and toxins and is returned to the body.

Chronic kidney disorder stage five and acute kidney failure can be treated with dialysis.

$15 - $40* per session

Renal transplant

When the patient's kidneys stop functioning, a healthy kidney is placed in the patient's body.

It is a long-term solution for chronic kidney disorder stage five and acute kidney failure.

$7000 - $10,500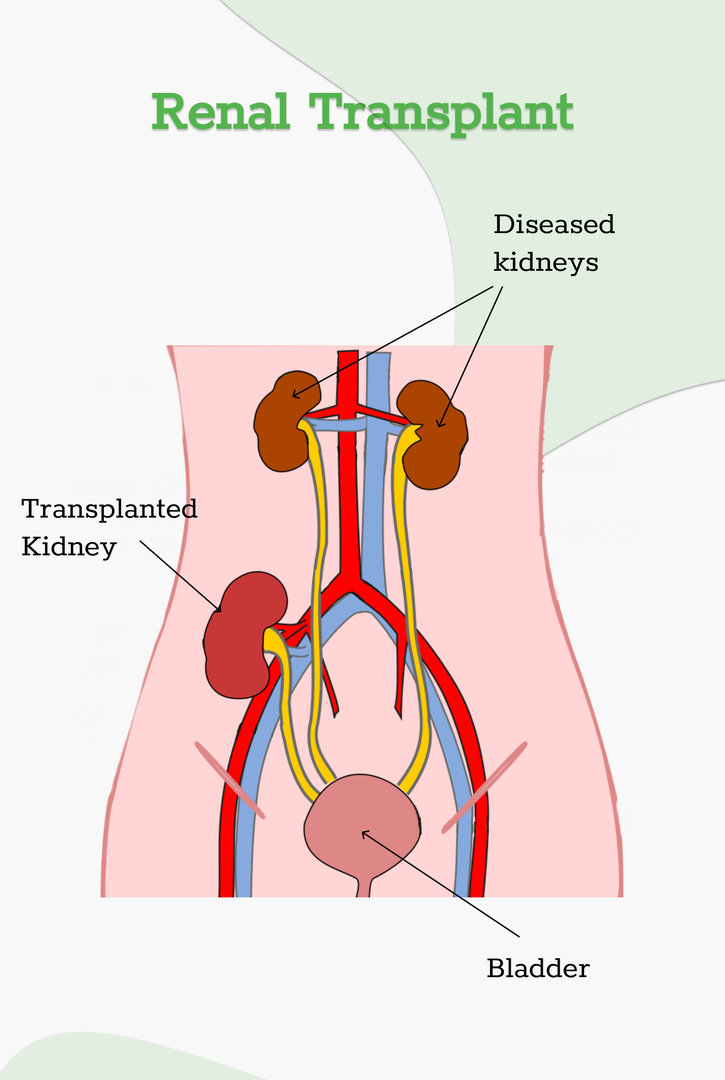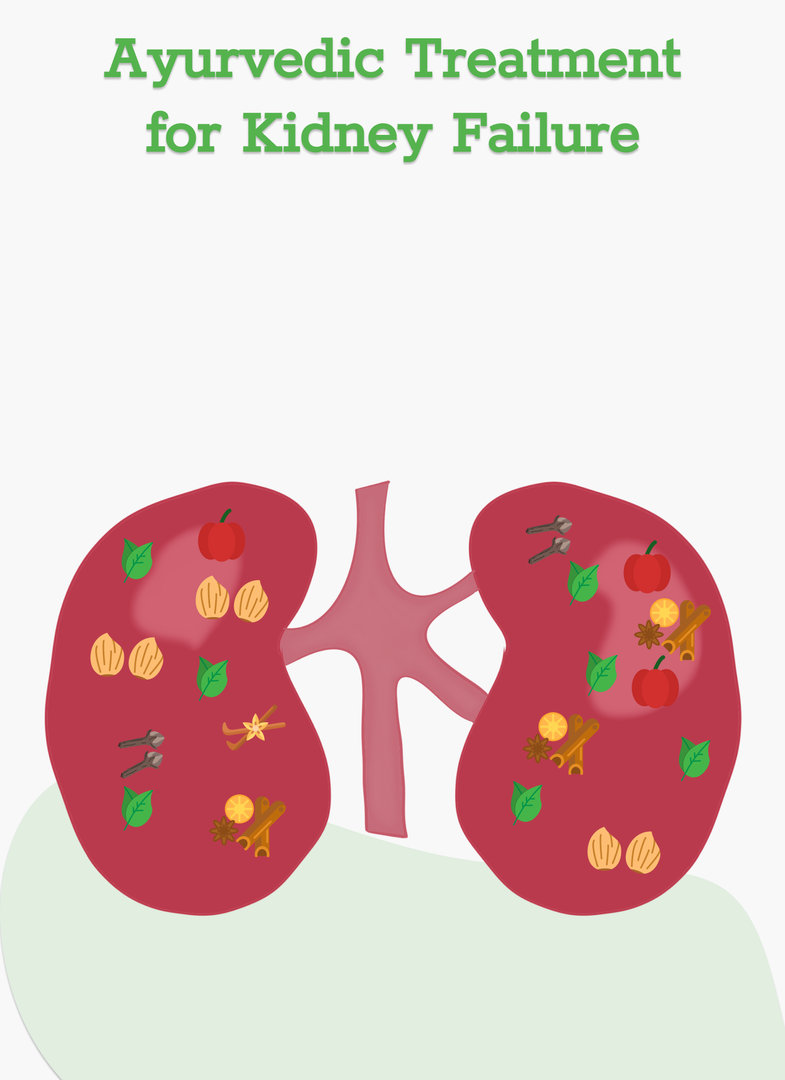 Papers published by various Ayurvedic practitioners have shown a good success rate when treatment is started at an early stage before dialysis is required. The cost of Ayurvedic treatment is also significantly lesser than allopathic medication, and is considered a good maintenance therapy.
Fluid Therapy for Treatment of CKD
The main goal of this treatment is rehydration. Urine output is measured continuously in this procedure after administering fluids to the patient in a calibrated manner.
Stem Cell Therapy- Latest Treatment for Kidney Failure in India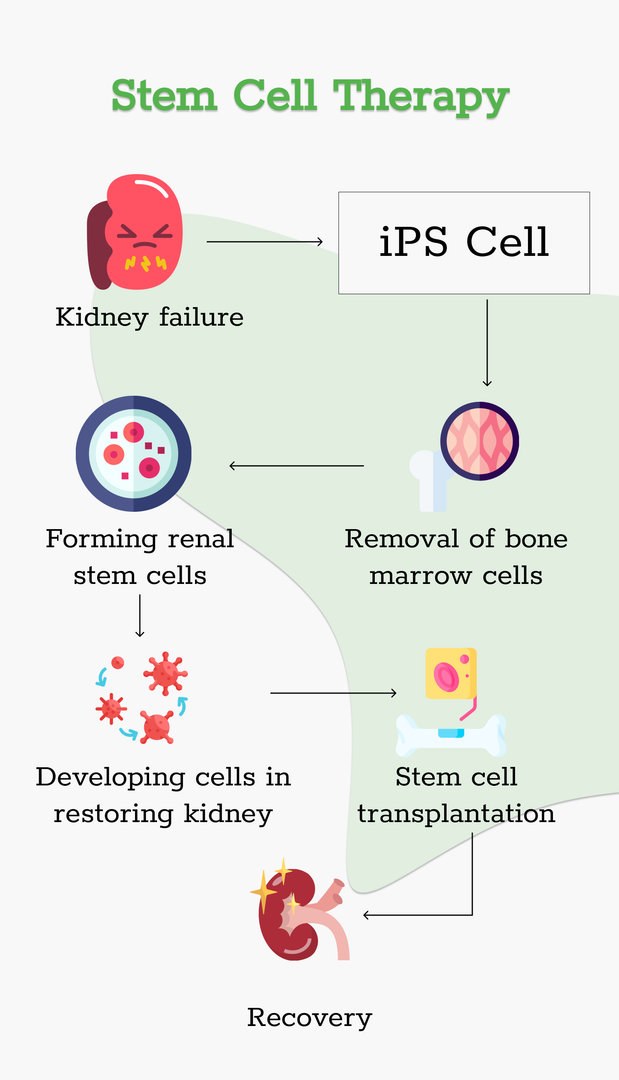 Stem Cell Therapy is an upcoming treatment option in India that has produced excellent results so far. It is considered when regular treatments have failed to be effective in treating CKD.
Stem cells have the properties of differentiating into any tissue of the body. They are collected from the patient's bone marrow and adipose tissue and used for renal regeneration.
Replacing the damaged portion of the kidneys, it makes a much better option than both dialysis and renal transplants. It is an effective long-term solution and doesn't have the wait times associated with getting a kidney donor. Besides, stem cell therapy for kidney failure is also significantly more cost-effective than a renal transplant and has a much quicker post-surgery recovery period.
Stem Cell Therapy costs an upward of 1,49,000 INR or about 2,000 USD per cycle. The cost may vary depending on factors like the progression of the patient's disease , hospital and the number of cycles required. This is quite affordable compared to other western countries like Spain, where the same treatment costs at least five times this amount.
Stem Cell Therapy in India is a viable alternative to a kidney transplant. It has shown promising results in clinical trials, with Indian hospitals consistently giving better results than other western hospitals. A documented success rate of 60-80% has been consistently seen in top Indian hospitals.
Hold on! The list of treatments for kidney failure in India is not over yet!
Other Treatments for Kidney Failure in India
There are several other alternatives available for kidney failure treatment in India that could prove to be effective. These are usually available in the top hospitals and are advised if required.
Ozone Therapy: Studies have shown that it has a maximum efficacy in the first three stages of CKD. It is administered via rectal or intravenous saline.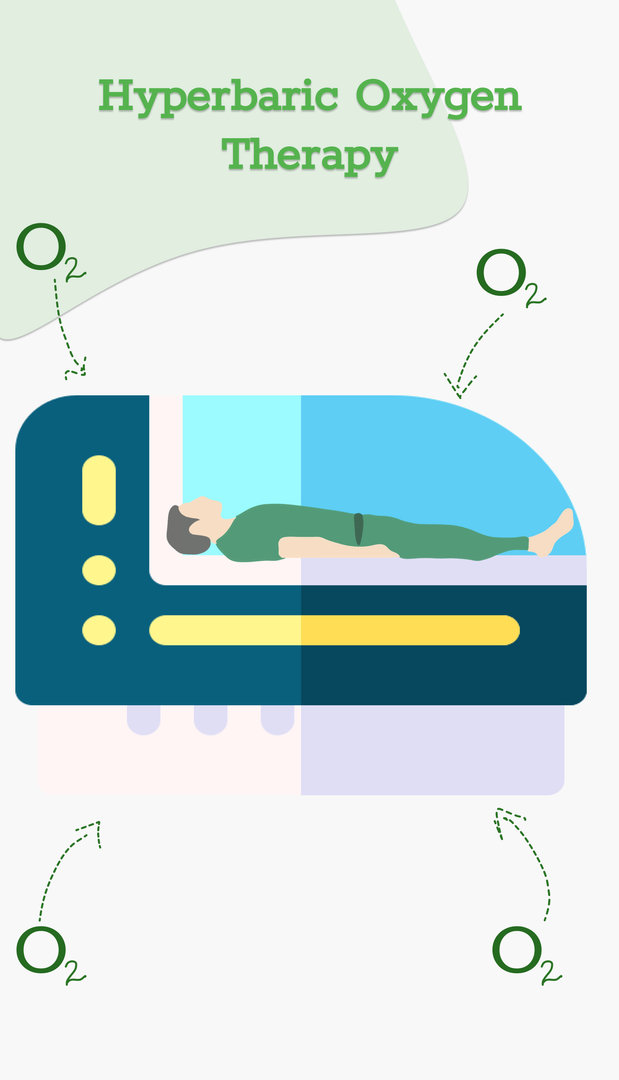 Hyperbaric Oxygen Therapy: This procedure is said to help in renal regeneration in cases of diabetic nephropathy, and improves renal hypoxia.
Chinese Herbal Treatment: Although this is not very popular in India, a few practitioners are available. Chinese Herbal Treatment has a variable rate of success, with one study claiming to have achieved a 70% success rate.
Natural Treatments: Increased intake of water and cranberry juice, taking Vitamin C supplements, and avoiding alcohol and coffee are said to slow the progression of kidney failure.
Kidney Failure Treatment without dialysis in India: In some cases, individuals feel like dialysis is not really beneficial for them. In India, counseling and a more conservative approach are used in such cases, where the patient is given palliative care when required. Painkillers may also be prescribed to keep the patient comfortable.
Why choose kidney failure treatment in India?
Top-tier hospitals: Hospitals in India are built at standards par with the world's top hospitals. They are equipped with the latest technological advancements to ensure the best patient outcome.
Expert doctors and surgeons: The doctors in India are well versed with knowledge and experience to provide the patients with world-class treatment. These doctors have received training from the best medical institutes in the world to practice kidney failure treatment in India.
Best Medicines: India produces top-quality medicines and exports them worldwide. The cost of drugs will be meager if Kidney failure treatment is considered in India.
Affordable treatment: Kidney failure treatment in India costs 50% to 60% less than top hospitals in many developed nations. Yet, the quality of the treatment is of a similar level.
The success rate of Kidney failure treatment in India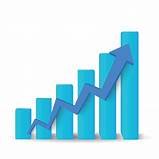 Kidney failure has an ample number of causes. Doctors must identify and eliminate the root cause to treat kidney failure, which is a very complex task. However, India is blessed with both skilled doctors and the latest technologies that have shown positive results in kidney failure treatment in India. India can be an ideal destination for kidney failure treatment, with a survival rate of 85% to 90%.
Frequently Asked Questions