Liposuction Treatment in India
Here you will get detailed information about liposuction treatment.
India offers the most competitive medical treatment to individuals in the world. Out of all medical treatments, Liposuction in India is one of the most well-developed cosmetic surgery, and because of this, its demand is increasing every year.
India has many private hospitals as well as public hospitals with the availability of the best equipment and technology to treat the patients. Because India has an established medical system, the cost of numerous procedures such as eye surgery, knee replacement, and heart surgery is quite affordable, as is cosmetic surgery. The cost of liposuction in India is likewise quite low, and Liposuction in Turkey is also getting popular for the same reason.
Turkish healthcare facilities are comparable to those in India, a different nation. Expert surgeons may be found working in some of Turkey's best hospitals. Since technology is incorporated into the hospital's services, patients receive the finest treatment possible. You'll be astonished to see that the prices are also affordable and not overly exorbitant. To learn more about prices, click here.
As the medical system is developed, individuals are benefited from many things like:
Economical cost of the treatment
The latest technology and equipment with the best

plastic surgeon in India

are available for treatments.
Developed medical tourism facility
English speaking staff
Zero waiting time
People from all over the world visit India for treatments like Cosmetic Surgery, Dental care, Heart Surgery, Cancer, knee replacement, Eye surgeries, etc. India even has its own traditional technique to cure diseases like Ayurvedic Therapies, Homeopathy, etc.
Among these treatments, cosmetic surgery is considered to be the most commonly adaptive treatment in India.
Many people around the globe accept cosmetic surgery in India, and even people who visit India for vacation undergo this treatment because it is an affordable option.
In India, cosmetic surgeries like Facial rejuvenation, Gynecomastia, Tummy Tuck, Breast enhancement, and Liposuction have great demand. Liposuction in India is a treatment that will help you get your body in perfect shape. Those extra fat deposits from your body will be removed through this treatment, and your body will get a new avatar.
This treatment will help you to boost your confidence and self-esteem. First, let your doubt be clear: liposuction treatment in India is not an alternative to a weight loss program. Liposuction is only the fat loss treatment where the excess deposit of the fat will be removed which is resistant to diet and exercise that you follow regularly.
Which individuals can undergo Liposuction in India?
Individuals above 18 years of age who have firm skin elasticity and good muscle tone
Individuals who are not going through diseases such as diabetes, thyroid, or any life-threatening disease
Individuals who don't smoke
Liposuction Techniques present in India:
Liposuction can be done in two ways:
Surgical
Non-surgical
One has to undergo one of the types of techniques depending upon the area of the body from which fat is to be removed.
Surgical Liposuction in India: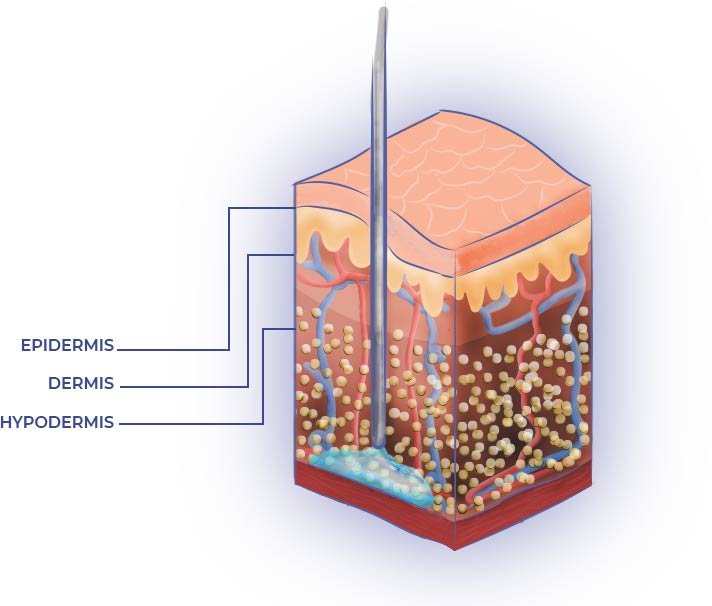 Typically, the surgical areas for liposuction are Abdomen, thighs, arms, buttocks, etc. In this technique, the fat from your body is removed by cutting the edges of the area.
Tumescent liposuction - the oldest technique of Liposuction in India: Tumescent Liposuction is one of the traditional techniques of Liposuction. It is a Technique that requires an infusion of Adrenaline liquid. And also, a local anesthetic is used to numb the area of your body where the cannula will be inserted. Next, a large amount of an anesthetic solution is inserted within the fat tissues.
Super-wet Liposuction in India: During this technique, the surgeons in India use local or general anesthesia as about half of the volume of injection in the tumescent technique is used. But in this technique, the blood loss is comparatively greater than in the Tumescent technique.
Non-surgical Liposuction in India:
In this technique, you will be given anesthesia so that the area of fat gets numb and the fat is removed without much pain.
LASER liposuction in India: Laser liposuction uses heat and medical Laser Beams to melt the fat, which is then sucked out of the area. This technique may remove fat deposits from the upper abdomen, sides, and back. Laser Liposuction cost in India is also very reasonable, making it one of the best options among other techniques.
VASER liposuction treatment in India: Vaser Liposuction uses an invasive technology that produces effective results compared to traditional liposuction treatment. This procedure protects the other tissues while targeting the fats that are to be removed. It is an effective technique to remove fat from an area that is gentle enough to treat, like the neck and arms. It provides smooth skin with good contoured body results in the treated area.
What are the advantages of getting Liposuction in India?
The cost of the treatment here is very economical and affordable.
Despite the low cost of liposuction in India, the quality of the service by the clinics/hospitals is not at all compromised.
The hospitals/clinics in India have well-trained medical staff and the latest techniques and equipment.
Hospitals in India abounded with NABH and JCI.
The clinics/hospitals even have English- speaking staff
The most important advantage of undergoing Liposuction in India is that the patients can undergo this treatment in complete privacy and far away from their home country.
By choosing to undergo Liposuction in India, an individual can save largely without losing on the quality of the treatment and service. Also, a well-contoured body is no more a difficult task to achieve. So now that you know, you can book your tickets, pack your bags and get on board the next flight to India.
What Happens Before, During, and After Liposuction in India:
Before liposuction procedure: Before the liposuction procedure, the surgeon may draw circles and lines on the treatment areas from where the fats are to be removed. Photos may also be clicked for comparison after surgery. The surgeon can prescribe certain tests and medications before the procedure.
During the liposuction procedure in India: During the procedure, the surgeons may use local or general anesthesia in the particular area of treatment. You may also be given a substance through injection to help you remain calm and relaxed. The Centre's team will check your heart rate and blood pressure throughout the procedure. The procedure may last up to several hours, depending on the extent of fat deposits to be removed and on the area of surgery. Small surgical cuts are made to remove the fats. After the procedure, the surgeon may leave your surgical cuts open to let the fluid out. One may spend at least 4-5 hours in the hospital or Centre to track your recovery.
After the liposuction procedure: After the surgery, the surgeons' team will monitor you for a few hours. You may experience some pain, swelling, and bruising after the procedure. This may last for a few weeks, depending on the treatment area. The surgeon will prescribe you medications to reduce the pain with post-surgery medications. You will have to wear tight compression garments for better results.

Care to be taken Before and After Liposuction in India:
Care Before Surgery is:
Follow the diet as per what the doctor has suggested you
You need to stop smoking before two weeks of your surgery date
Exercise regularly before the surgery as guided by the doctor
Care After Surgery is:
You will have to wear support garments for four to six weeks.
Follow the diet and exercise as informed by the doctor.
Do not go to the office for a minimum of three weeks.
What can you expect from Liposuction Treatment in India?
Though the liposuction cost in India is very economical, you are assured of the most advanced treatment with lasting and quality results. You can expect that your body will be re-shaped properly only if you are undergoing this treatment to be in shape and not to lose weight.
Frequently Asked Questions