Plastic Surgery in Turkey(Best hospital & benefits of plastic surgery in Turkey)
Are you looking for the best place for plastic surgery in Turkey? We've put our resources to compile a list of the best hospitals for plastic surgery in Turkey, along with price estimates.

Are you are wondering why you should travel for Plastic surgery in Turkey when there are so many other countries doing the same job?
The reason is very obvious – lower plastic surgery cost in Turkey and precision of plastic surgery is high compared to other places around the globe. Istanbul in Turkey has been famous for plastic surgery aesthetic and cosmetic treatments throughout the globe for many years. People visit here mostly for liposuction, breast augmentation, rhinoplasty, lip fillers, otoplasty, neck lift, chin implants, forehead reduction etc., to feel more confident before others and have a better physical appearance. Also, there are many new advancements like gender change surgery( MTF, FTM , top and bottom surgery etc.) for gender dysphoria and transgender body dysmorphia, and stem cell breast augmentation coming up.
Why is plastic surgery in Turkey so popular?
Turkey becoming a hub for cosmetic surgery due to the following reasons: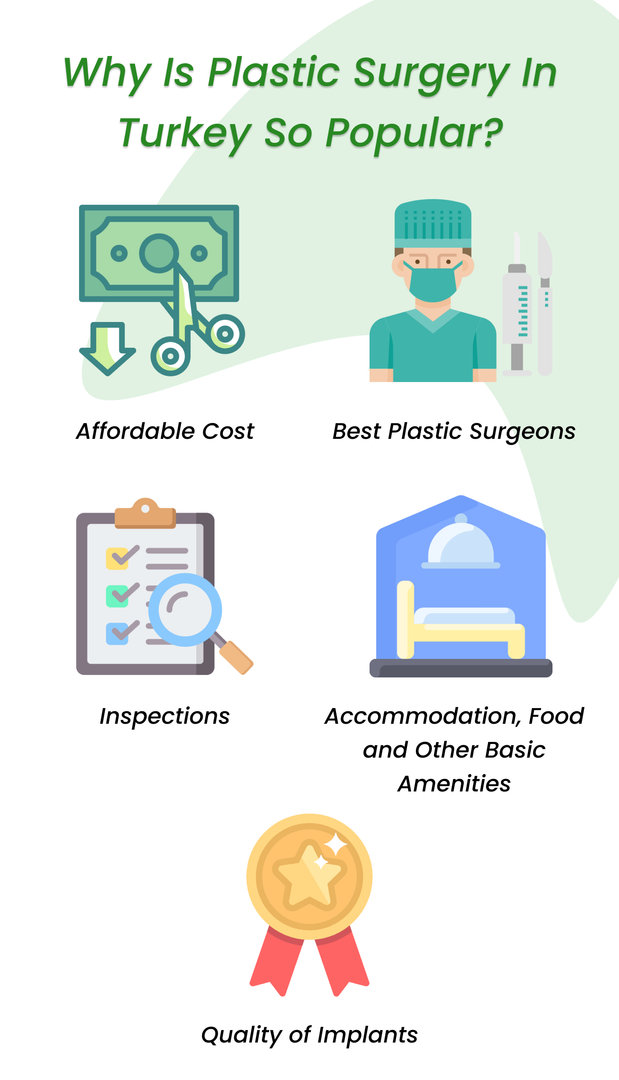 Plastic Surgery Cost: The cost of plastic surgery is 80 percent lower compared to the rest of the world. The average cost of Rhinoplasty in Turkey is $ 3150, whereas in the USA, the same surgery costs around $ 8409. Patients from all around the globe find it cheap to do plastic surgery in Turkey compared to the rest of the world.
Best Plastic Surgeons: The Turkish medical association keeps a strict vigilance on the certification and credentials of plastic surgeons in Turkey. You can view the surgeon's license, past records, and complaints from the internet prior to making an appointment. You may also verify certificates and licenses on the official website if you like.
Inspections: The hospitals and clinics in Istanbul, Turkey, are always under the tracking system of medical associations, including the International Medical Association and the Turkish Society of Aesthetic Plastic Surgery (TSAPS). They frequently check the surgeon's certificates, medical association and clinics' cleanliness level.
Accommodation, Food and Other Basic Amenities: Often, the plastic surgery in Turkey treatment package is accompanied by accommodation, Food, transportation and sightseeing. the There are many hotels and restaurants that will offer you budget-friendly, delux rooms with multi-cuisine as per your choice. The cost of staying for medical tourists like you will be affordable than the rest of the world.
Local Medical Equipment Manufacturer: Since Turkey has become a hub for various types of plastic surgeries, it attracted many medical equipment manufacturers to build locally. Therefore maximum equipment is locally produced rather than imported from other parts of the world. This finally leads to a reduction in plastic surgery treatment costs in Turkey.
Quality of Implants: Various types of plastic surgeries need Implants in the body, like breast augmentation. The quality of the implants is so high that surgeons assure a lifelong warranty.
So, now as you are aware why Turkey has become a hub for plastic surgeries around the globe, you might be curious to know the types of plastic surgeries available in Turkey.
Below mentioned are details of the most famous plastic surgery in Turkey.
What types of plastic surgery are available in Turkey?
1. Rhinoplasty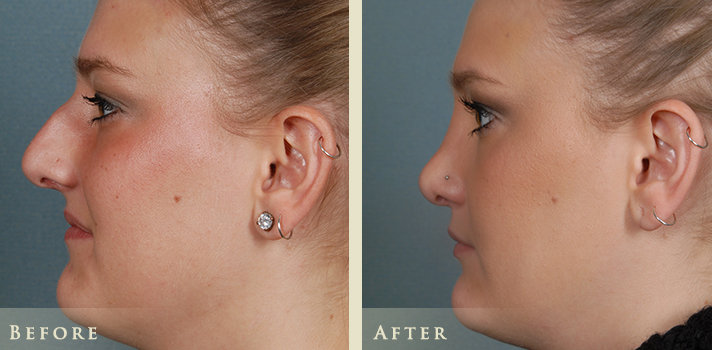 Before and After Rhinoplasty in Turkey
Do not feel unhappy if there is a problem related to the nose, which may cause some breathing problems. A nose job in Turkey will help you reshape the nose skeleton and soft tissues. Dr.M.D.HuseyinKandulu is one of the best nose surgeons in Turkey. The cost of rhinoplasty in Turkey on average is USD 3000 and it is performed by some of the best rhinoplasty surgeons in Turkey. The main objective of this surgery is to change the nose appearance, improvement in breathing conditions or both.
2. Facelift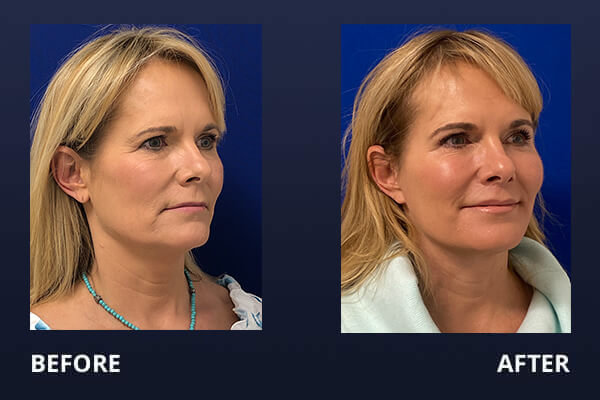 Before and after Face lift in Turkey
One of the most widely done restorative surgeries in Turkey is Facelift. The main objective of this surgery is to make you look young and make your facial skin smooth. The factors that might contribute to skin aging are stress, lack of resting time, polluted environment, UV rays from sun etc. The facelift cost in Turkey is around 3500 USD to 5000 USD. The price for facelift surgery cost is lower compared to USA and UK. Despite the lower cost, you can get here first-class medical facilities and specialist doctors in facelift surgeries.
3. Breast Augmentation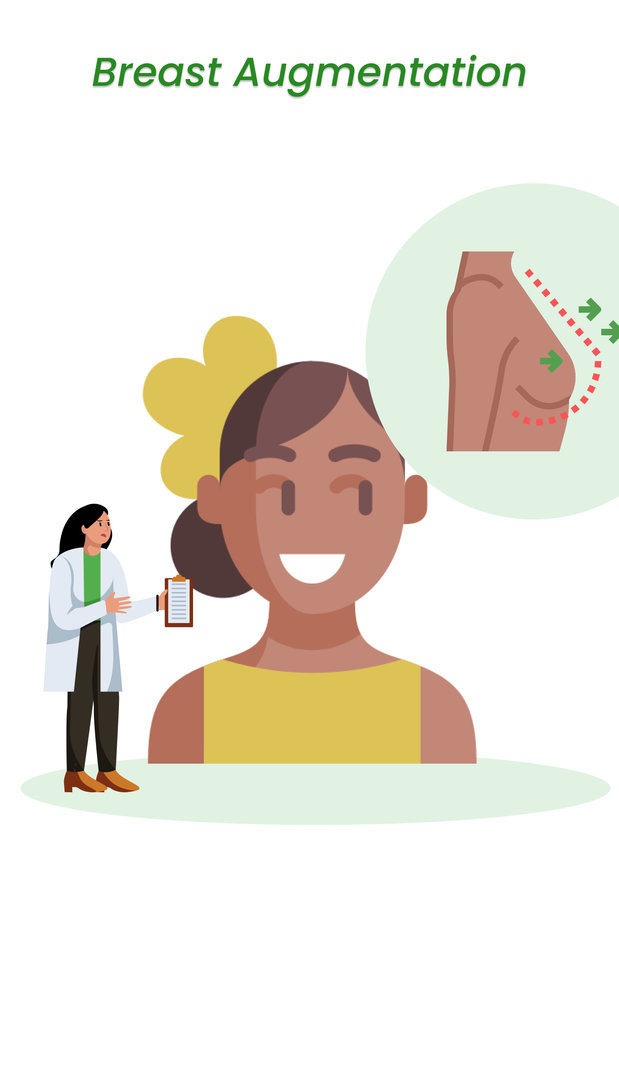 Breast augmentation, which is also known as augmentation mammoplasty, is a surgery to increase breast size. Many women want breast augmentation as it's a way to feel more confident. A single incision mainly does breast augmentation in the fold under your breast, around your nipple, or under your arm. The breast reduction Turkey prices range from USD 2000 To USD 5000.
4. Liposuction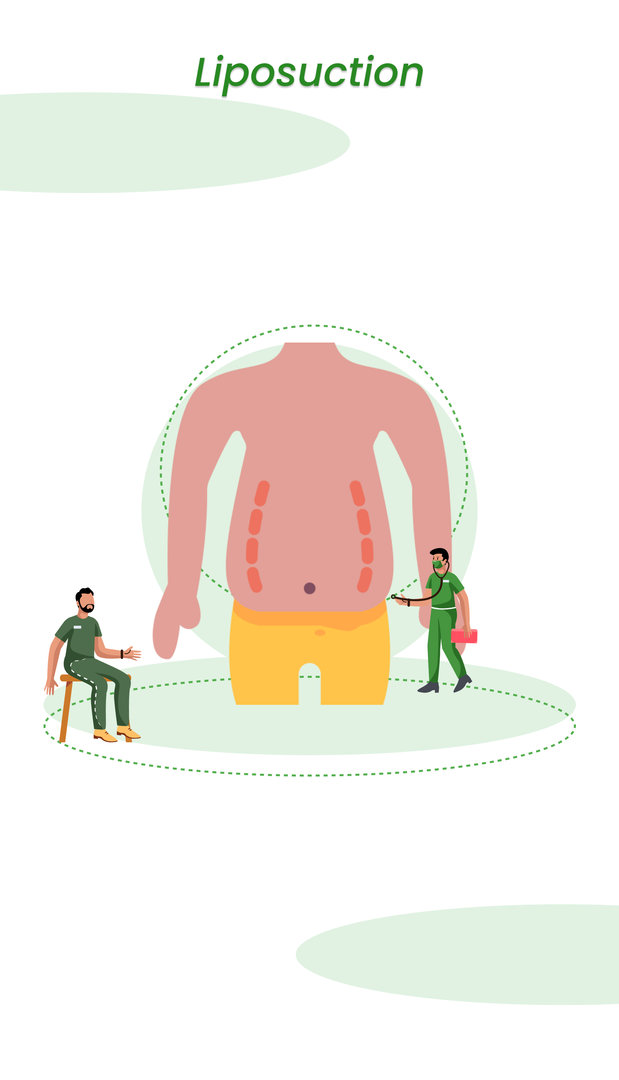 Liposuction is a plastic surgery procedure that removes extra fat from your body that you seem not to get rid of through exercise and diet. It removes fat from certain areas to have clothes fitting and has a wide range of options to flatter your figure. The liposuction cost in Turkey ranges from USD 1500 to USD 2000. Istanbul Aesthetic Center provides one of the best liposuction in Turkey and at a much reasonable rate.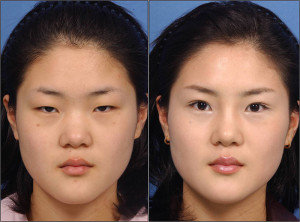 Drooping eyelids can be very tough and it might make you look older. So Blepharoplasty in Turkey is the best option to alter the looks of the upper eyelid and lower eyelid or both. Now-a-days Blepharoplasty in Turkey is a common surgery and is mainly performed by some of the well-recognized plastic surgeons. Dr. Dervis Akbilen is one of the best blepharoplasty surgeons in Turkey. Blepharoplasty in Turkey is approximately $ 2000, which is much lesser than the rest of the world.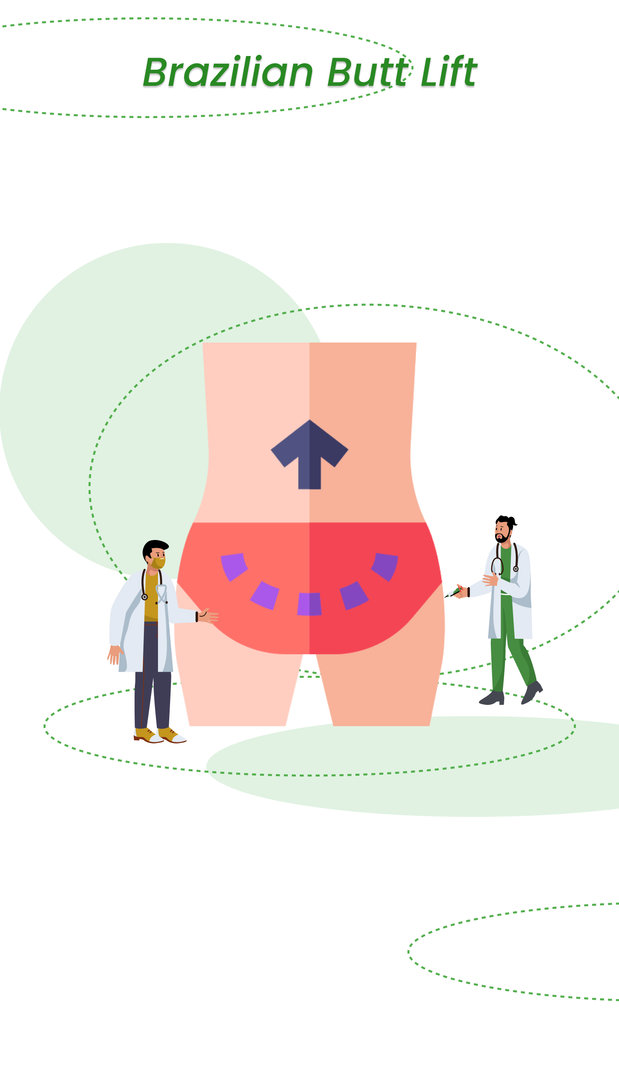 Gluteoplasty or Brazilian Butt Lift has become one of Turkey's most popular plastic surgery among women. The average Brazilian Butt Lift price in Turkey is 3000 USD, and the cost may range from 2500 USD to 6000 USD. The cost may vary depending on the body size and the area to be treated. However in Turkey, the Brazilian Butt Lift price will be 50% to 60% lesser compared to the United Kingdom and USA..
7. Tummy Tuck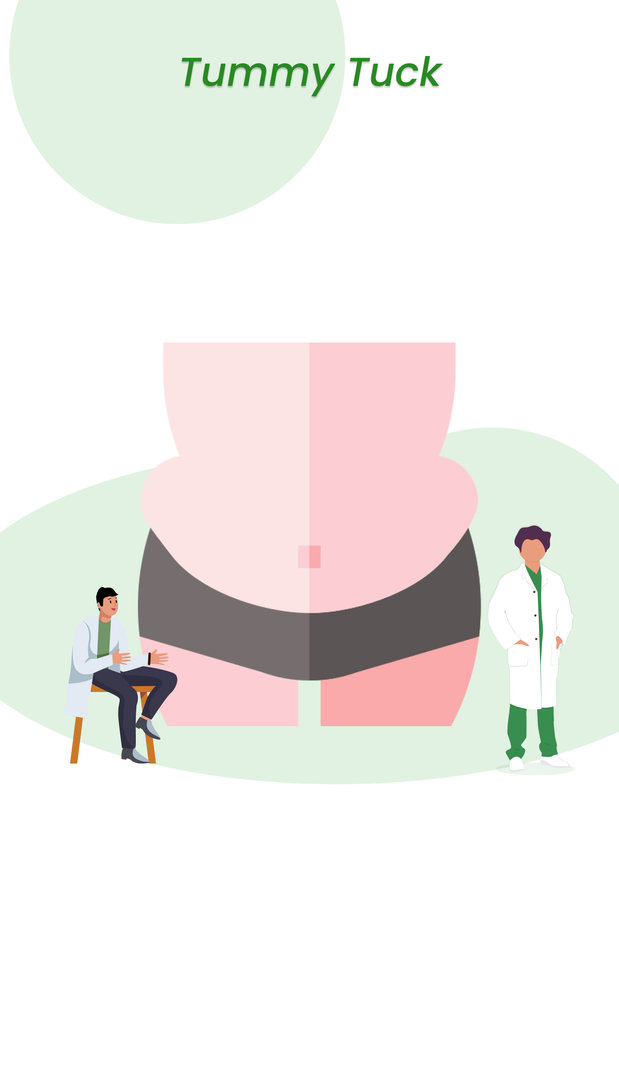 Tummy tuck in Turkey is a plastic surgery that aims to create a smooth and toned look for the stomach. The common reason for this is subsequent weight gain and other genetic factors that result in deformation in the stomach region. Many women choose tummy tuck in turkey to restore the deformity that occurred during pregnancy. The average tummy tuck cost in Turkey is $2,600. It may cost around $3,000 for an extended tummy tuck. A moderate mini tummy tuck is around $ 2,000.
8. Mommy Makeover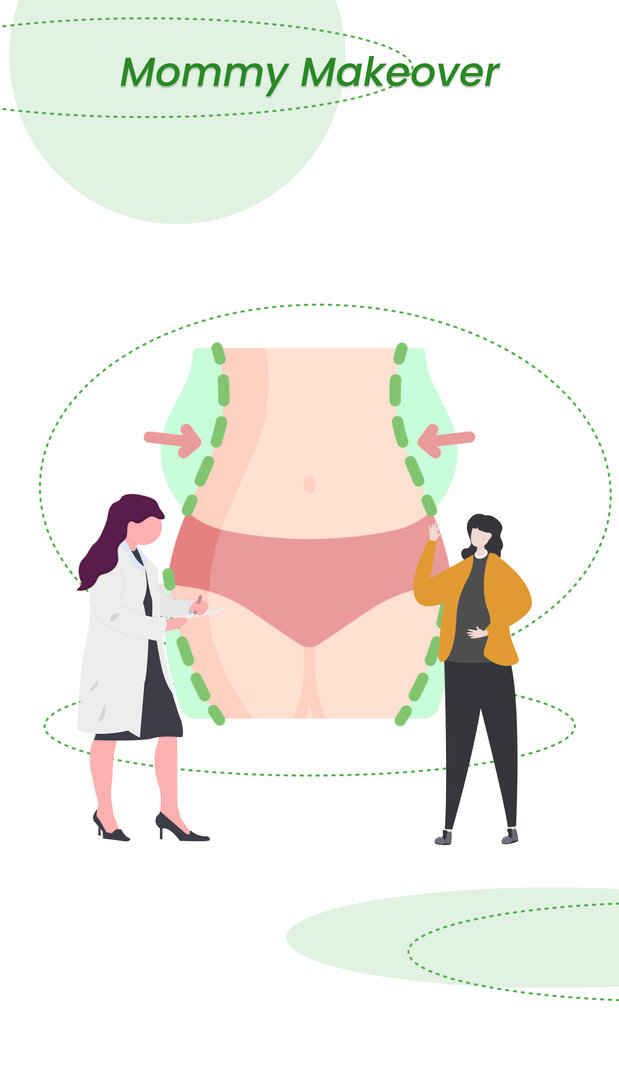 Mommy Makeover surgery in recent days has been growing at a rapid phase. Mommy makeup in Turkey involves breast aesthetic and liposuction. This surgery aims to restore the mother's body, which has changed due to pregnancy, postpartum, and peripartum. During this process, there is an enlargement of the breast, fat deposition in the abdomen, stretch mark formation and accumulation of fat in the legs. Stretch marks may occur during this time. Due to this, it occurs poor skin quality. Abdominal muscles may weaken and separate during this condition. When a mommy makeover in Turkey is performed, abdominal muscles are adjusted and abdominal skin is removed.
For you, we present the comparative list of plastic surgery costs in Turkey with US and UK.
| | | | |
| --- | --- | --- | --- |
| Plastic surgery Type | Turkey | UK | USA |
| Rhinoplasty (nose job) | $ 2,500 | $ 5,000 | $5000 - $7000 |
| Facelift | $ 3,200 | $ 7,000 | $ 8,000 |
| Breast Augmentation | $ 3,800 | $ 5,600 | $ 6,000 |
| Breast Reduction | $ 3,200 | $ 6,500 | $ 4,500 |
| Liposuction | $ 2,500 | $ 4,000 | $ 4,500 |
| Blepharoplasty | $ 2,000 | $ 6,000 | $ 4,000 |
| Brazilian Butt Lift (BBL) | $ 4,200 | $ 6,000 | $ 6,500 |
| Tummy Tuck | $ 5,000 | $ 5,500 | $ 5,500 |
| Mommy Makeover | $9,000 - $15,000 | $13,000 - $15,000 | $10,000 - $20,000 |
5 Best Plastic surgery Hospital in Turkey
You might be interested in knowing the most renowned hospitals for plastic surgery in Turkey.
These hospitals provide the best cosmetic surgery in Turkey and provide affordable plastic surgery costs in Turkey. The plastic surgeons here have been experienced for more than ten years and also the success rates of these hospitals are more than 98 percent.
1. AcibademBakirkoy Hospital, Turkey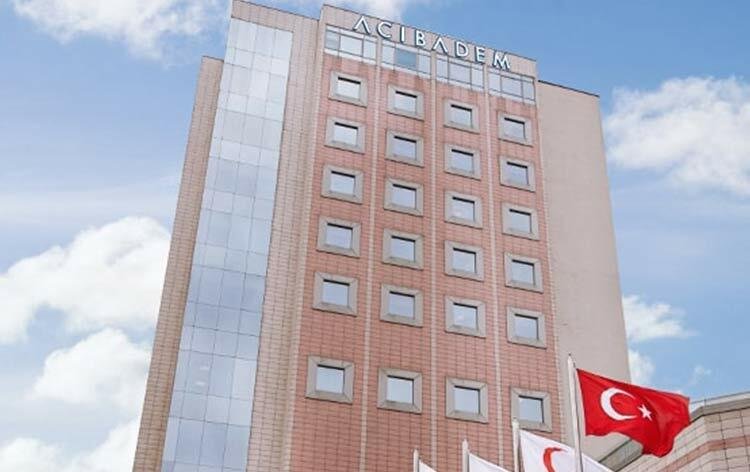 Address: Zeytinlik, HalitZiyaUşaklıgil Cd. No: 1, 34140 Bakırköy/İstanbul, Turkey
AcibademBakirkoyHospital offers a wide range of medical services and is JCI accredited. The hospital is updated with the latest technology for plastic surgery in Turkey.
2. Medicana Hospital, Turkey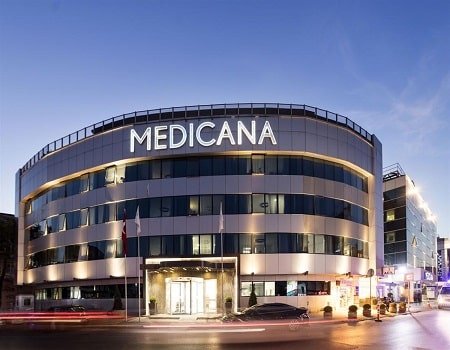 Address: Büyükşehir, Beylikdüzü Cd. No:3, 34520 Beylikdüzü/İstanbul, Turkey
3. Medical Park Bahcelievler Hospital, Turkey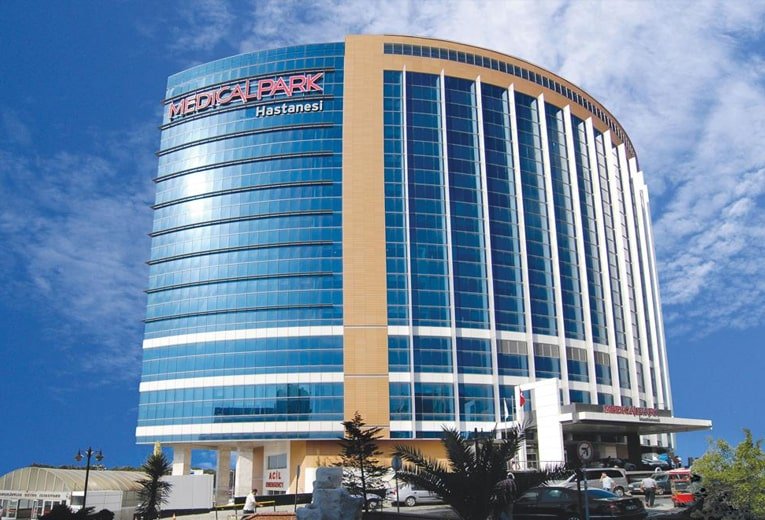 Address: BahçelievlerMahallesi, E-5 Karayolu / KültürSok No:1, 34180 Bahçelievler/İstanbul, Turkey
4.Istinye University Hospital Liv Hospital Bahçeşehir,Turkey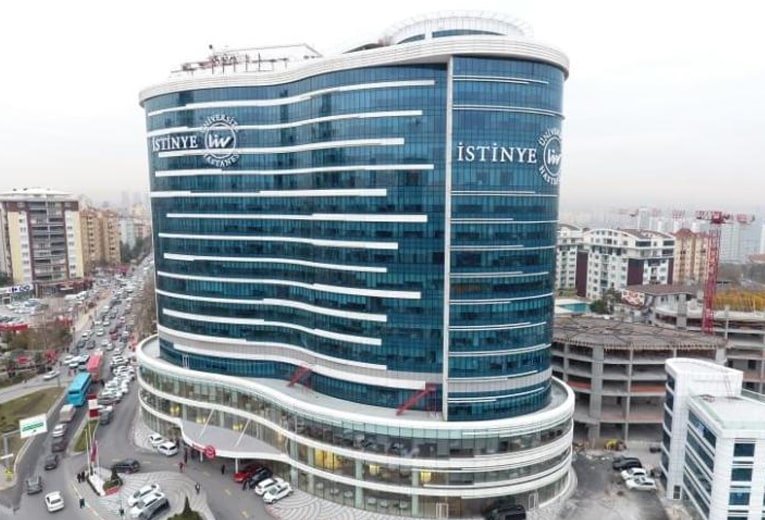 Address: Istinye University Topkapı Campus, Maltepe Neighbourhood, Teyyareci Sami Street, Building no.3, Zeytinburnu, İstanbul, Turkey, 34010
5. VM Medical Park Florya Hospital, Turkey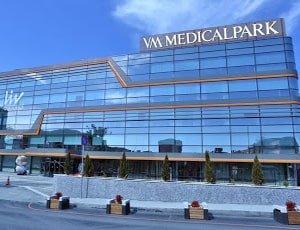 Address: Beşyol, Florya, Akasya Sk. No:4 D:1, 34295 Küçükçekmece/İstanbul, Turkey
Is Turkey good for plastic surgery?
You might be interested in why Turkey is a preferred location for plastic surgery from all around the globe.
People from all over the world, mainly in UK and USA, seek medical support related to plastic surgery at the top hospital in Istanbul, Anatolia, Ankara and other cities in Turkey.
Apart from the geographical advantage rich cultural and scenic beauty of the country, international patients prefer Turkey's best plastic surgery hospitals for their higher success rates and outstanding clinical outcomes.
The plastic surgeons at these hospitals provide patients a detailed consultation to discuss the techniques, expectations, contraindicating conditions for particular procedures, and potential risks.
If you choose to undergo plastic surgery in Turkey, you can expect:
The latest technology for plastic surgery treatment allows faster recovery, minimal scarring and less risk of complications.
Reliable and best cosmetic surgery in Turkey. Many hospitals are accredited by JCI (Joint Commission International), one of the highest mark of standards for healthcare in the world.
Excellent patient care services and a personalized treatment plan based on patient's specific requirements
Comprehensive post-operative care to allow a patient to have a healthy recovery
Higher success rates of Plastic surgery compared to the rest of the world.
Affordable cost for all kinds of cosmetic procedures
Special services for international patients at the hospitals, local language translator facility, airport, pick up/drop off, global cuisine, local transportation and sightseeing.
How can I choose a plastic surgeon in Turkey?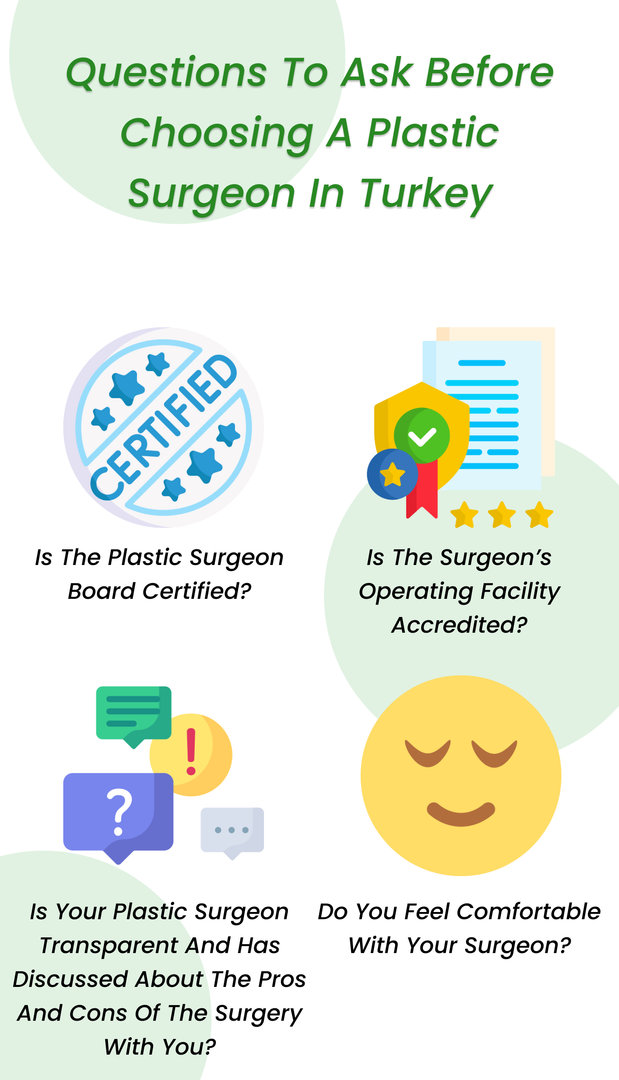 Consult a plastic surgeon in Turkey who is board certified – When you are looking for a plastic surgeon in turkey, you may look for a surgeon who is certified by the American Board of Plastic Surgery. Typically a good plastic surgeon in Turkey will have six years of surgical training with two or three years involved specifically in plastic surgery and has passed rigorous oral and written examinations. The surgeon should demonstrate safe and ethical surgical practice.
Collect information regarding accreditation of surgeon's operating Facility - Accreditation is an important deciding parameter while choosing hospitals or surgeons for plastic surgery in Turkey. Accreditation ensures that strict standards are met for proper equipment, safety, surgeon credentials and staffing. Some of the accreditations are as follows:

Accreditation Association for Ambulatory Health Care(AAAHC)
American Association for Accreditation of Ambulatory Surgery Facilities(AAAASF)
Joint Commission on Accreditation of Health Care Organization(JCAHO)

Your surgeon should tell you regarding pros and cons of the surgery
You should feel comfortable with your surgeon
Frequently asked question
Q.1) Are medical procedures safe in Turkey?
Answer: The Turkish hospital provides high-quality treatment and experienced surgeons and safe and effective surgery in turkey.

Q.2) What are vampire breast lifts?
Answer: Your breasts can be augmented without surgery with a vampire breast lift (VBL). Professionals inject platelet-rich plasma (PRP) to enhance skin texture and provide the appearance of larger breasts.
Q.3) How do you get toned boobs?
Answer: There are many exercises which can help you to get toned boobs:
Cobra pose.

Travelling plank.

Pushup.

Plank reach-under.

Dumbbell chest press.

Stability ball dumbbell fly.

Medicine ball superman.

Dumbbell pullover.
Q.4) Is plastic surgery painful?
Answer: Fortunately, the discomfort has considerably decreased because of current technological innovation and improvement. However, every surgery always involves some pain and suffering, which is inevitable.

Q.5) What is the most common plastic surgery?
Answer: The most common plastic surgery in turkey are :
Nose reshaping (rhinoplasty)

Eyelid surgery (blepharoplasty)

Facelift (rhytidectomy)

Liposuction

Breast augmentation (augmentation mammaplasty)

Neck lift

Dermabrasion
Q.6) What surgery makes you look younger?
Answer: The most common plastic surgery which helps you to look younger is Eyelid surgery and blepharoplasty. However, other surgeries also allow you to look more youthful.
About Author
Cost of Cosmetic And Plastic Surgery Treatment in India
Question and Answers (210)