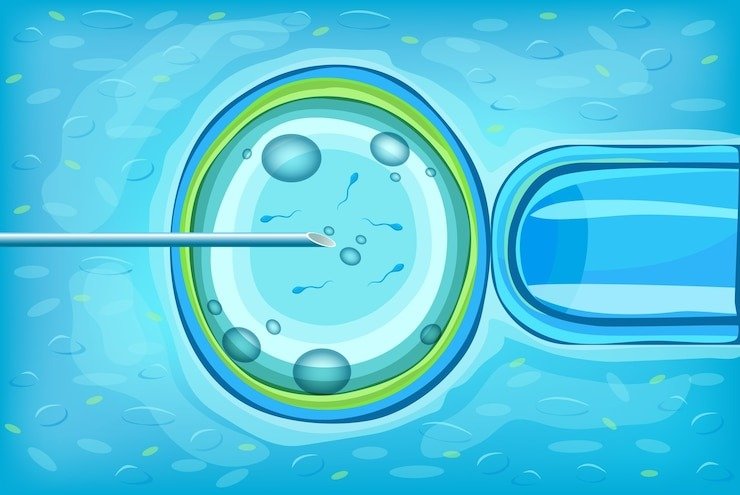 Overview
There are many advanced techniques in the field of IVF which have greatly contributed in its popularity. One such technique is IMSI (Intracytoplasmic morphologically selected sperm injection).
This is a new sophisticated method of sperm selection where the sperm is selected using a high power magnification microscope. This microscope provides much greater magnifying power i.e. around 6000 times which is way better than ICSI technique that gives around 400 times.
Therefore, this technique allows scientists/biologists to assess the structure of sperm that is having the highest chance of achieving a successful fertilization and exclude the sperm with suspected abnormalities.
IMSI treatment is variation of ICSI which is useful in sperm selection for the process of fertilization. Here, the sperm selection is done on prior basis i.e. before microinjection takes place.
So, what is the exact difference between ICSI and IMSI?
Take charge of your health and your life. Contact us today!
Difference between ICSI and IMSI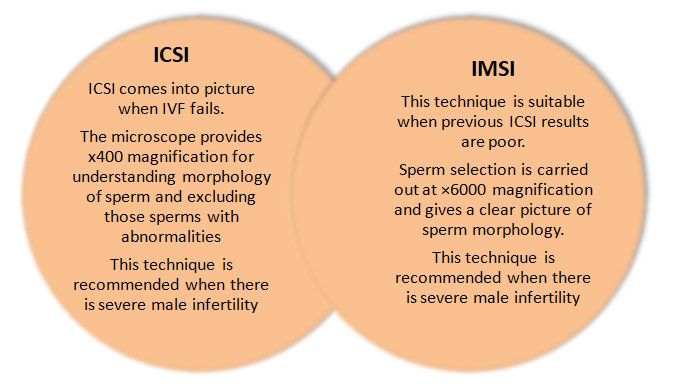 According to Dr. Alex Polyakov, Clinical Director of Melbourne IVF,


ICSI and IMSI are similar techniques and both involve injecting a single sperm directly into an egg, the key difference lies in how the sperm is selected.


In ICSI, sperm are chosen under a microscope at a relatively low magnification. This allows the embryologist to assess basic characteristics of the sperm, such as size and shape, but doesn't provide a detailed view.

IMSI, on the other hand, uses a high-powered light microscope that can magnify the sperm up to 6000 times. This allows the embryologist to see fine structural details and better assess the sperm's quality, improving the chances of selecting a sperm that will result in a successful pregnancy.
Your well-being is our priority - call us to book your appointment today.
What is the procedure of IMSI?
To stimulate production of eggs in ovaries fertility drugs are to given female partners.
| | |
| --- | --- |
| SELECTION | Initially, selection of sperm is done under a microscope having magnifying power 15 times more effective than ICSI. |
| DISCARD | The internal morphology of sperm can be easily examined with the help of sophisticated microscope and those sperms with abnormilites can be easily discarded. |
| INJECTION | Through ICSI (Intracytoplasmic sperm injection) the sperm which is selected is injected into the egg. If successful then the eggs will be fertilized and embryos will be formed. |
| TRANSFER | With the help of a thin catheter one or three embryos are selected and inserted deep inside the uterus by the gynaecologist. |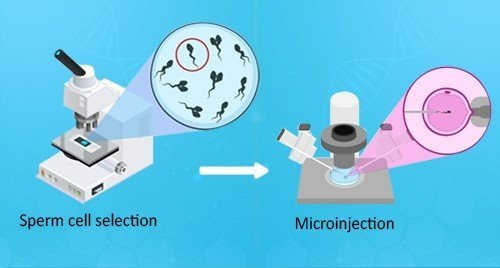 Now you surely must be wondering why IMSI is recommended?
When is IMSI recommended??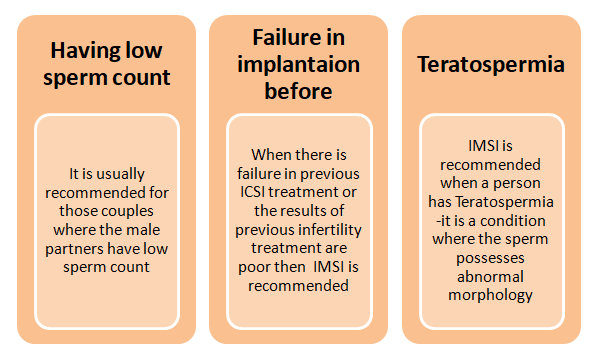 Do you know what is the success rate of IMSI? Let's find out!
What are the Side Effects of IMSI?
IMSI (Intracytoplasmic Morphologically Selected Sperm Injection) is generally a safe procedure, but potential side effects can include discomfort or pain during the process, Ovarian Hyperstimulation Syndrome (OHSS), infection risk, the possibility of multiple pregnancies, and emotional/psychological impact. However, not all individuals will experience these side effects, and consulting with a medical professional is crucial for personalized guidance.
What is the Success Rate of IMSI?
Success rate of IMSI is believed to be higher than ICSI technique. However, depending on each individual case the success rate varies greatly.
There is 38% chance of achieving live birth with ICSI method but in case of IMSI the probability of achieving live birth would be between 30%-63%.
Generally, the risk associated with IMSI regarding miscarriage would be approximately 13% to 25%.
However, you should be aware about the fact that a woman's age plays a very important role when it comes to fertility technique. Depending on the age, some of the eggs may be abnormal and therefore at the time of fertilization it may result in abnormal embryo.
Take the first step to recovery. Get in touch with us for your treatment.
Frequently Asked Questions
Are there any risks or side effects associated with IMSI?
Can IMSI be used in combination with other fertility treatments?
Are there any restrictions or limitations to undergoing IMSI?
Does IMSI improve pregnancy rates or live birth rates?
Does IMSI increase the risk of multiple pregnancies?
Is IMSI suitable for all types of male infertility?
Are there any lifestyle changes that can enhance the effectiveness of IMSI?