Introduction
Are you looking for the best dental implant in India? A good set of teeth not only enhances the beauty of a person but also helps you to chew and digest the food. Here you will get detailed information about dental implant costs.
Treatment Cost
Endosteal Implant
$400
SubPeriosteal Implant
$460
Transosseous Implant
$550
Root Form Implant
$600
Plate Form Implant
$340
Cost in Top Cities
| Cities | Min | Avg | Max |
| --- | --- | --- | --- |
| Delhi | $273 | $614 | $681 |
| Ahmedabad | $228 | $512 | $569 |
| Bangalore | $268 | $602 | $669 |
| Mumbai | $283 | $636 | $706 |
| Pune | $258 | $580 | $644 |
| Chennai | $245 | $552 | $613 |
| Hyderabad | $238 | $535 | $594 |
| Kolkata | $218 | $490 | $544 |
More Information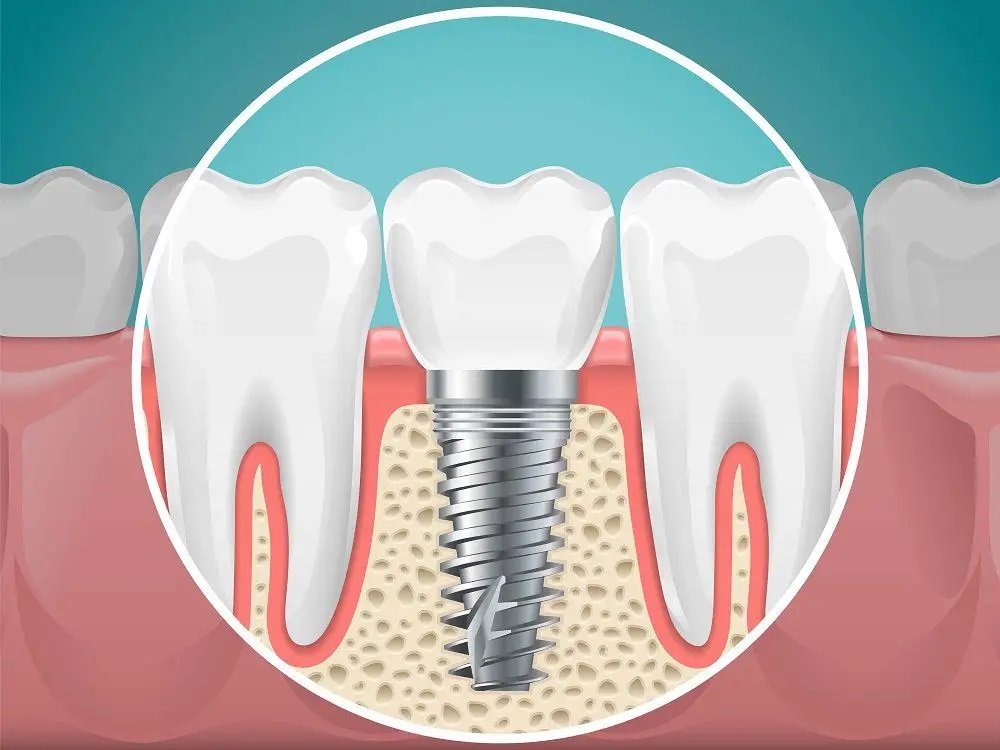 The dental implant cost in India is approx Rs. 19,963 ($250)- Rs. 49,909 ($625) this may vary considering the different factors like cost of service rendered by dentist, company of an implant chosen etc. There are many companies that provide the best dental implant in India.
The below table will help you compare dental implant cost in India with different countries: The average price for the tooth implant is as follows:
Also, you can check the costs of different treatments or surgeries carried out in India.
Dental implant cost comparison:
| Countries | Endosteal | Sub Periosteal | Transosseous |
| --- | --- | --- | --- |
| INDIA | Rs. 26,990 ($400) | Rs. 31,038 ($460) | Rs. 37,111 ($550) |
| USA | Rs. 2,42,911($3600) | Rs. 3,10,387($4600) | Rs. 4,41,964($6550) |
| UK | Rs. 2,02, 426 ($3000) | Rs. 2,36,164 ($3500) | Rs. 3,50,872 ($5200) |
| SINGAPORE | Rs. 32,388 ($480) | Rs. 42,509 ($630) | Rs. 50,606 ($750) |
| THAILAND | Rs. 30,363 ($450) | Rs. 37,111($550) | Rs. 43,859($650) |
Dental implant cost comparison:
| Countries | Root Form | Plate Form |
| --- | --- | --- |
| INDIA | Rs. 40,485 ($600) | Rs. 22,941 ($340) |
| USA | Rs. 4,85,823 ($7200) | Rs. 3,44,125 ($5100) |
| UK | Rs. 3,84,610 ($5700) | Rs. 2,76,649 ($4100) |
| SINGAPORE | Rs. 59,378 ($880) | Rs. 37,111 ($550) |
| THAILAND | Rs. 45,883 ($680) | Rs. 33,737 ($500) |
As you can see from the above table, we have given the cost of various types of dental implants in different countries. There is a huge difference in terms of cost. The table shows that the dental implant cost in India is far less as compared to other countries though not comprise in the quality.
Dental implant cost in India for endosteal dental implant cost is approx Rs. 25,000, subperiosteal - Rs. 30,000, transosseous, and root form – Rs. 40,000 and plate form dental implant – Rs. 23,000.
However, like India, some other countries like Thailand and Singapore Turkey provide dental implants at an affordable cost. For example, dental implants at reputed dental clinics in Turkey start from $500 (37000 INR). Though the price is on the higher side than India. But if you compare the cost with the UK, USA, it is quite affordable and will get high-quality services. Other dental procedures in Turkey like hollywood smile, composite bonding, etc. are also comparatively affordable.
Like that there are various countries that offer dental treatments, but the quality and cost will vary from country to country.
As far as the best dental implant company in India is concerned, Osstem is considered to be the top brand available in the country.
Biocare, Alpha bio, and BEGO are the various other brands for dental implants. Though these brands provide quality dental implants but with different quality parameters, the dental implants cost in India varies.
When you plan dental implants in any country, you always need to know about the doctors, consultants' fees, and the cost of the implants. But when you plan to come for dental implants here in India, you will know that the dental implants cost in India is less as compared to many other countries.
Though, the dental implant price and the dentist fees for dental implants are less in India that doesn't mean the clinics here in India don't use advanced technologies and don't have the latest techniques to treat dental problems.
Clinics in India are fully equipped with world class-and advanced technologies with a highly qualified and experienced dentist to deal with issues related to teeth. People from other countries to choose India for dental treatments.
Though, the cost of full mouth dental implants in India would further vary depending on an array of factors mentioned earlier.
There are many patients from countries like Kenya, Sri Lanka, Congo, Uganda, Zambia, Tanzania, New Zealand, Australia, etc. come to India for dental implants. Because they find dental implants in India better than other countries in terms of service quality and the tooth implant cost in India.
What makes you an ideal candidate for dental implants in India?
The ideal candidate for dental implants should have stable oral and general health. The candidate should have healthy gums that are free of periodontal disease and adequate bone in your jaw is needed to support the dental implants.
People who are medically unstable who cannot go for any elective surgery, could not have dental implants. Major loss of bone can create a problem in dental implants because the implants need bone for support. Those who smoke can also go for dental implants but it won't be that successful as compared to a non-smoker.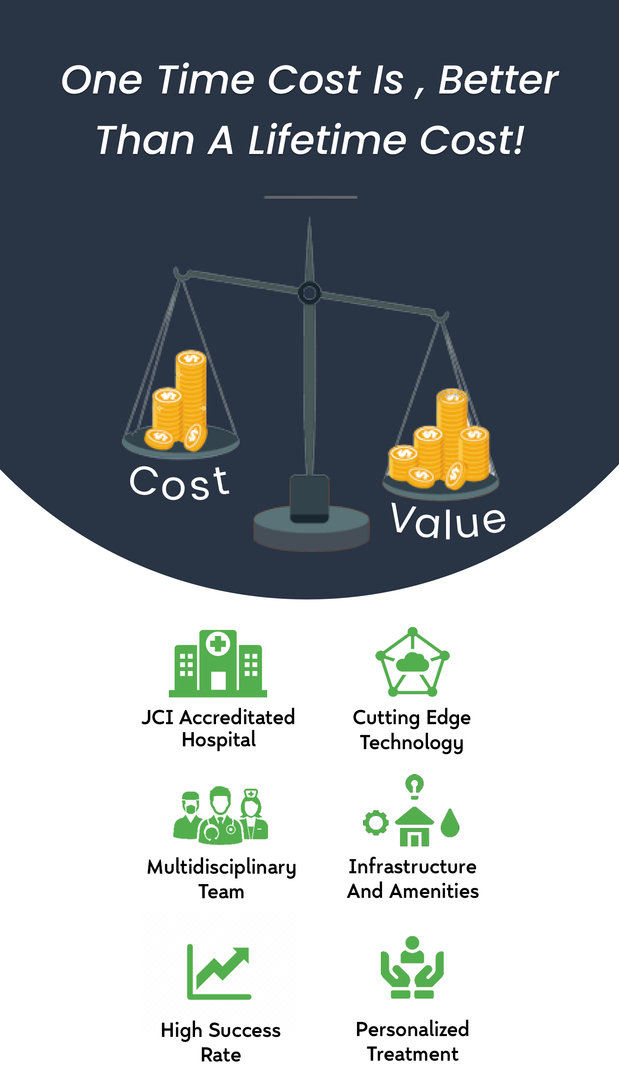 Other Details
In an initial stage, the implant post is placed in the jawbone and is usually done under a local anesthetic. During this process, the new bone cells will grow on and around the implant post, ensuring it cannot move and that it is strong enough to support a restoration.
To assist healing you need to make sure that after surgery- dental appliances should not be worn for the first few days after surgery as it is advised not to put pressure on the site. Using the appliance right away helps in adjusting it. Hence, it doesn't touch the implant, thus putting less pressure on the implant.
In the second stage of surgical procedure, it takes place between three and eight months later, at which the implant will be exposed and evaluated. This is a process to ensure if the implant post has successfully locked into the jawbone. At this point, it may be necessary to make some changes.
If the implant has failed to lock in, then it may need to be removed. In this stage changing the implant and placing it in a different area is an option.
At this stage, your final prosthesis will be constructed. The fee for the final teeth is usually separated from the surgical fees.
Postoperative care :
You should take care of the surgical area that will help to promote optimum healing. You will be provided with instructions, and it is helpful to make sure they are handy in the days following surgery.
If you are ever not sure about any of the instructions or are concerned that healing may not be proceeding normally, then you should call your dentist.
If your surgery involves i.e. sedation or a sedative you may feel lightheaded or a little faint immediately after surgery, so make sure you are accompanied by an adult who can drive you home.
You will be advised to take it easy for the first day or two after surgery and avoid operating any machinery or drive for the first twenty-four hours.
Disclaimer : The above rates are for reference purpose only and may vary based on different requirements. To know actual rates, please contact us.
How can Clinicspots help you?
Connect on WhatsApp and Video Consultation
Questions & Answers on "Dental Treatement" (117)