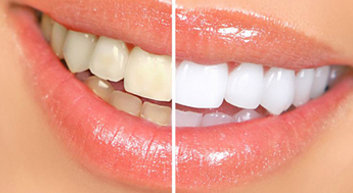 Who doesn't like to have a nice set of teeth? Teeth add to your personality, it makes your smile look more beautiful and that is when you look stunning. Don't you feel so? And this is what cosmetic dental treatment does for you; it restores or improves the appearance of your teeth with various services like teeth whitening.

Whenever you have any problems with your teeth consult medical counselors online who will provide you the detailed information of doctors in Mumbai and about modern treatments and technologies which would help you get the best treatments.
In cosmetic dental treatment, a dentist can perform a variety of procedures, there are many problems related to the teeth, it can be chipped, discolored, misshapen or missing and accordingly there are many treatments to treat such problems. Your dentist will advise you on the most suitable treatment which may include reshaping your teeth, closing spaces; alter the length of the teeth, etc.
The rates are very economical with regard to dental treatment in Turkey . Turkey's investment in new age technologies, skilled doctors and competitive prices makes it one of the top destination for dental treatment around the world. Click here for more information on dental crowns in turkey.
Some of the common procedures involved in this treatment are as follows:-
Bleaching: It is a chemical process that is common and most popular. It is done in order to whiten your teeth and also used to make stains disappear. There are many reasons that cause discoloration in the enamel, which can be caused by coffee, tea, cigarettes, medications, etc. It may also be a hereditary problem or caused by old age. A dentist creates a custom mouthpiece to ensure that the whitening solution is taken in the right amount, and he makes sure that your teeth are properly exposed.
Fillings: It is used to fill holes which are known as cavities that have formed in your teeth, usually because of decay. The dentist will remove the decayed parts of the tooth and clean the cavity. There are two types of fillings- amalgam (silver) and composite (tooth-colored). Instead of amalgam, composite fillings can be used as a natural looking alternative in teeth that show when you smile or talk.
Bonding: It is used to fill gaps or to change the color of the teeth. Its color is similar to that of the tooth and it lasts for several years. Bonds can be used when teeth are chipped or slightly decayed. It can also help to fill small cavities and also to close spaces between the teeth or to change the color of the teeth by changing the entire outside surface of a tooth.
Crowns: Your dentist may recommend fitting a crown if your tooth has been broken or weakened by a lot of decay or a large filling. This crown is shaped like a natural tooth then it is fitted over the top of the damaged tooth. Crowns are also known as caps. Crowns can be of many types: it can be made up of porcelain, gold, or combination of metal covered with tooth-colored porcelain.
Contouring and reshaping: It is used to correct crooked teeth or irregularly shaped teeth and many such problems. It is commonly used to alter the length, shape, or position of the teeth. This procedure is ideal for the people who have normal, healthy teeth but who want subtle changes to their smile.
Veneers: It is thin pieces of porcelain or plastic placed over the front teeth if one of your front teeth is chipped or discolored. Little or no anesthesia is needed in this process, your dentist will first take a mould of your teeth, based on which veneer is made, your dentist will also remove a top layer of your tooth in a small amount and in the next visit veneer will be fixed onto your tooth. It can last for several years, however, it can be damaged just like normal teeth when you meet an accident or because of a break or chip.
Straightening teeth: To straighten your teeth to improve their appearance or function orthodontic treatment is used. In this treatment, one has to wear a brace on the teeth, which puts a gentle pressure on your teeth to move them into the right place. One should wear this brace between six months and two years. Usually, this treatment is carried out during childhood. However, adults can also go for it.
Dental implant: Dental implant is one of the popular treatment in cosmetic surgery. They are teeth-like materials that are attached permanently to the gums which act as replacement for missing teeth. India is the preferable destination for dental implant because of its low cost. The dental implant cost in India is Rs. 30,000- Rs. 50,000 which is far less as compared to other countries. The cost can vary depending on type & use of implant and other medical conditions of a patient.
Which procedure is right for you?
It all depends on the condition of your teeth and the exact problems faced by you. Your dentist can answer this question after seeing the exact condition of your teeth. So always ask your dentist before deciding whether a particular procedure is right for you. Here we have listed the top 10 cosmetic dentists in Mumbai, Delhi, Bangalore, Kolkata, Chennai, Pune, Ahmedabad, and Hyderabad.
How to choose the best cosmetic dentist?
Before finalizing a cosmetic dentist ask your dentist for the following items before undergoing treatment:
Always ask for before and after photos of patients, these photos will give you a brief idea of how other patients are being treated, and how it will help you to solve your problem.
References play an important role, always take the help of references, this will help you know the quality of treatment and care that a dentist provides.
Make sure that your dentist is up-to-date with the latest techniques in clinical cosmetic dentistry i.e. find out whether he or she has taken continuing education courses.
With proper care and treatment would help improve the condition of the teeth and help you get the desired result and a beautiful smile forever.