List of 25 Best Hospitals in The World 2023
In this article, we will discuss the best hospitals in the world based on their facilities and services. Also, will discuss various factors that need to be considered while choosing a hospital for treatment. Here is a list of famous and the best hospitals globally for 2022.

Table of Contents :
There are 197 countries worldwide, and only a few are rich in providing healthcare treatment. Mostly, we search for medical treatment in other countries for many reasons. Cost, advanced technology, and better quality treatment are some of the factors. We all wish to know which are the best hospitals in the world with well-trained doctors, the latest technology, and much more.
We all like to compare the costs of treatments in different countries. Most of us prefer India, Thailand, and the US for medical treatment because their hospitals provide world-class facilities, the latest equipment, and cost.
Here is the list of the top hospitals, along with some relevant information you should know before deciding on your treatment destination.
Best Hospitals in the United States (U.S)
We all know the US has the world's largest economy. It is rich in infrastructure, education, and technology. It has access to advanced medical technology, which is considered the driving factor for growth in medical tourism. Several major hospitals offer service coordinators to assist international patients with medical care, accommodation, finances, transportation arrangements, and air ambulance services.
Here you will get more details on top hospitals in the US:
1. Mayo Clinic, Rochester, Minnesota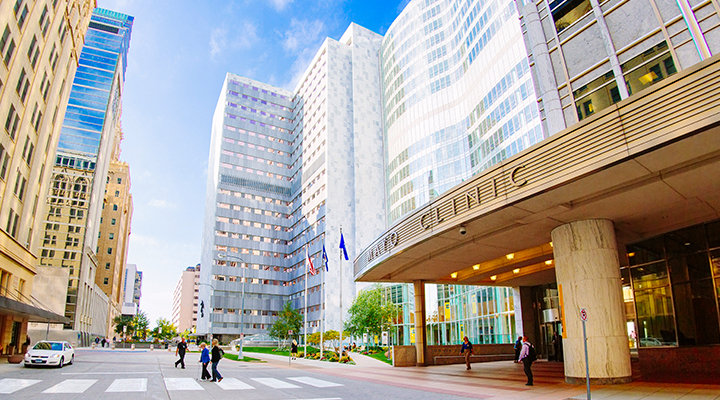 Address: 200 First St. SW, Rochester, MN 55905
2. Cleveland Clinic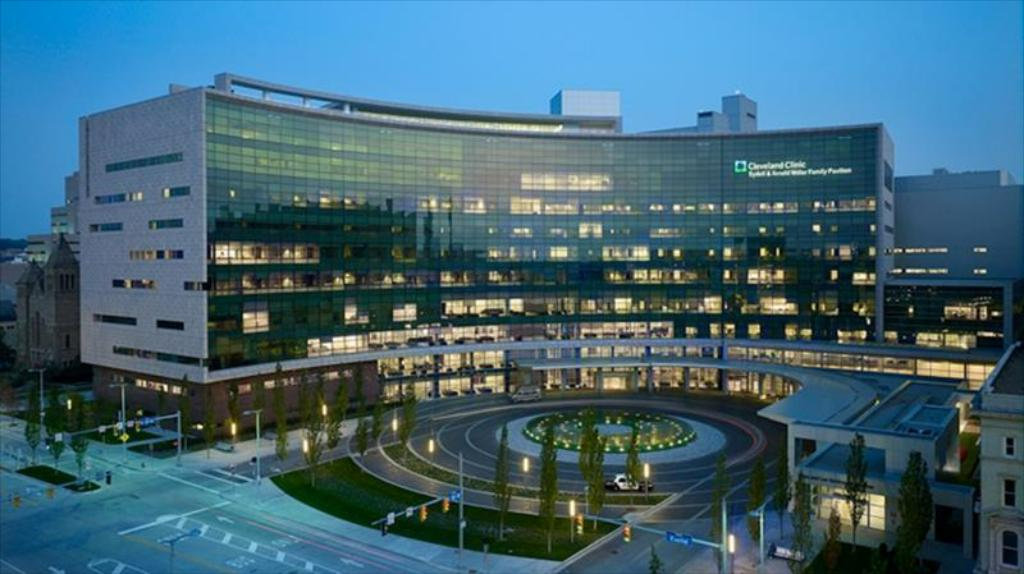 Address:
9500 Euclid Ave, Cleveland Ohio, 44195
3. Massachusetts General Hospital: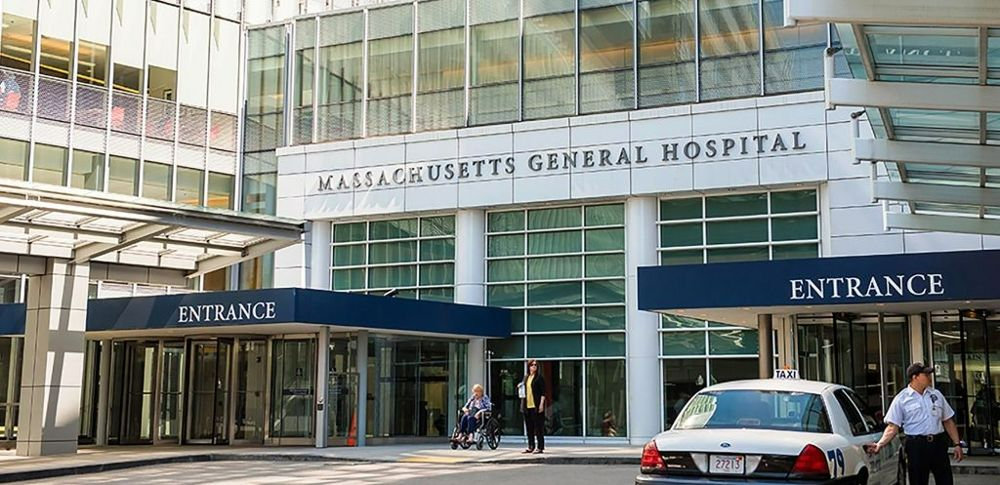 4. UCLA Health – Ronald Reagan Medical Center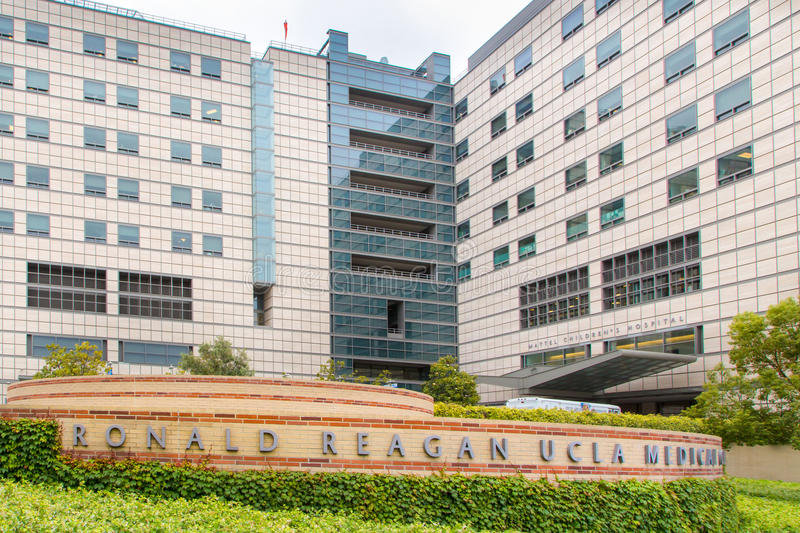 UCLA is known across the country for its superior orthopedic care and pioneering research. They integrate the best orthopedic medicine and surgery with robust rehabilitative and diagnostic services.
It is a self-supporting nonprofit organization that supports the clinical activities of the professional schools of dentistry, medicine, nursing, and public health.
It is comprised of four hospitals and 520 beds.

They offer complete healthcare services in high-tech and friendly settings, from preterm and newborn care to senior care.

It is nationally ranked in the top 5 in diabetes & endocrinology, gastroenterology & GI surgery, geriatrics, ophthalmology, orthopedics, psychiatry, and pulmonology & lung surgery.
Best Hospitals in the UK

In the United Kingdom, each country has well-equipped private and public hospitals. The public healthcare facility is mainly given to the permanent residents. The hospitals in the UK are internationally acclaimed for their advanced technology and some of the best surgeons in the world. Every year, the UK earns around 220 million from medical tourism.

The UK has always been a choice for people whose priority is health and the subsequent cost of treatment. The National Healthcare Service (NHS) in the UK healthcare system. Private medical institutions collaborate with the NHS to provide patients with quality and timely treatment.
Let's read more about the best hospitals in UK:
1. St Thomas' Hospital (London)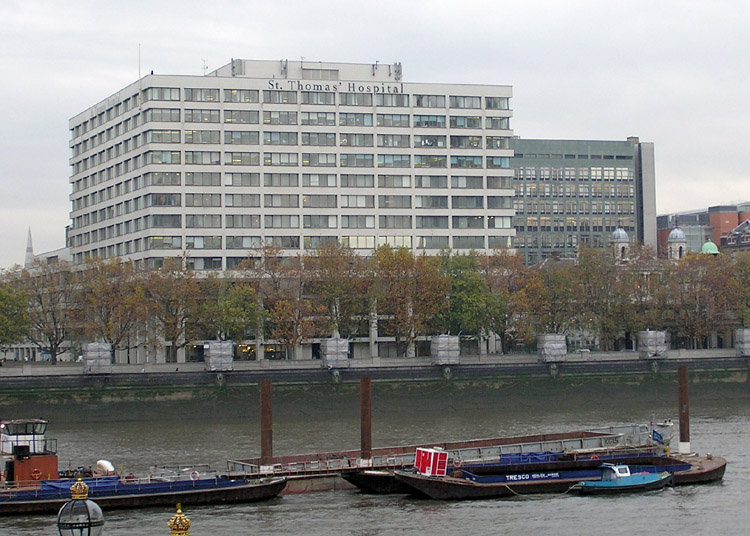 It is one of the busiest maternity hospitals, where over 6,000 babies are born yearly.

St. Thomas is famous for the world's first intraocular lens implant in 1949.

St Thomas' is one of the oldest hospitals in London.

They are one of London's most well-known teaching medical hospitals. They offer personalized care to patients from other parts of the country for conditions such as cancer, kidney diseases, and cardio-thoracic help.

The total bed capacity of St. Thomas Hospital is about 840.
2. University College Hospital(London)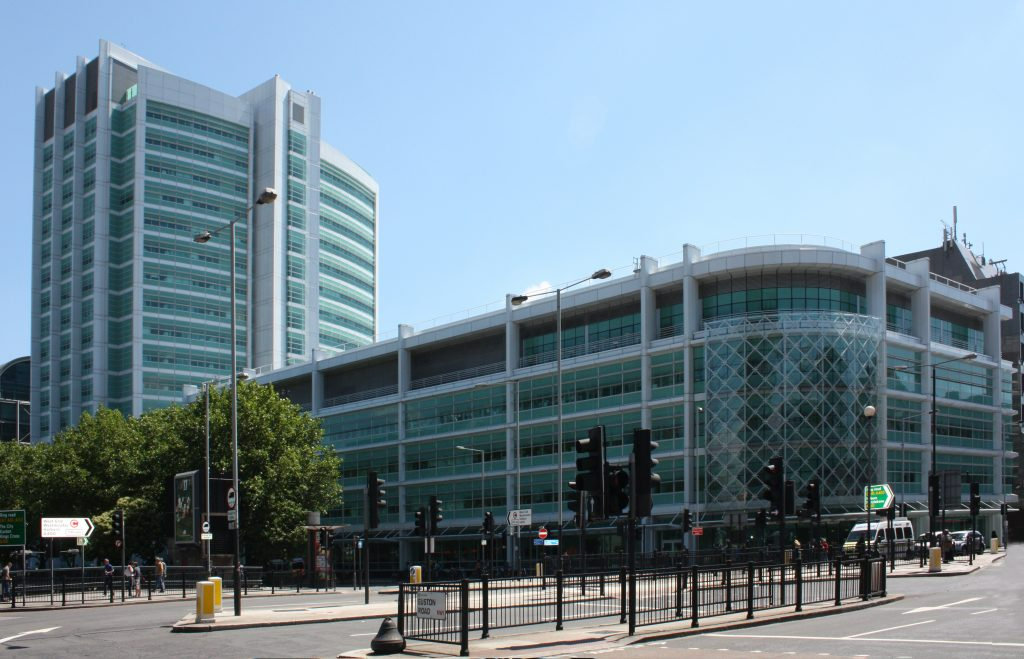 UCLH provides world-class, highly specialized care to patients in London and those from the UK and abroad.

The world's fir

st private hospital to

perform spinal surgery in the womb.

It focuses on women's reproductive health and cancer treatment, cardiovascular disease, infection, neurological conditions, gastrointestinal disorders, and dental ailments.

In 2010, the Trust was selected as one of London's eight hyper-acute stroke units (HASUs).

UCLH services are right now spread over four distinct London hospitals.

The hospital has 721 inpatient and 35 intensive care beds.
3. Addenbrooke's Hospital (Cambridge University Hospital)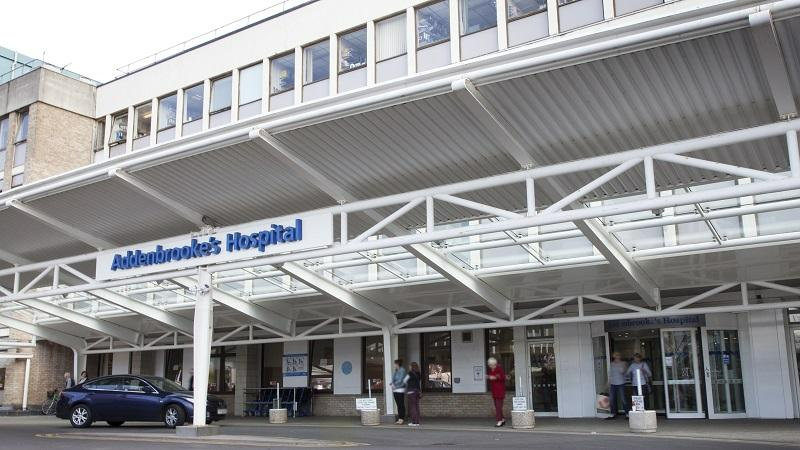 Addenbrooke's is a world-renowned teaching hospital

They specialize in neurologic care, bone marrow, and liver transplantation.

The Trust also provides emergency, surgical, and medical services to individuals in the Cambridge area through Addenbrooke's.

They have five clinical divisions that ensure easy and hassle-free healthcare for their patients.

It acts as a regional center for pediatrics and genetics.

The total bed capacity of Cambridge University Hospital is around 1400.
Best Hospitals in India
India has fascinated people from all over the world with its secularism and culture. India is one of the world's leading destinations for getting treatments done. You will have access to a wide range of health care services at affordable prices.
Reasons for choosing India:
Affordable medical treatment

The cost of living is on the lower side (an essential factor for medical tourists)

Availability of the latest medical technologies

Highly qualified and trained doctors
Let's check ahead to some of the best places in India for your treatment that are famous worldwide.
1. AIIMS Hospital (Delhi)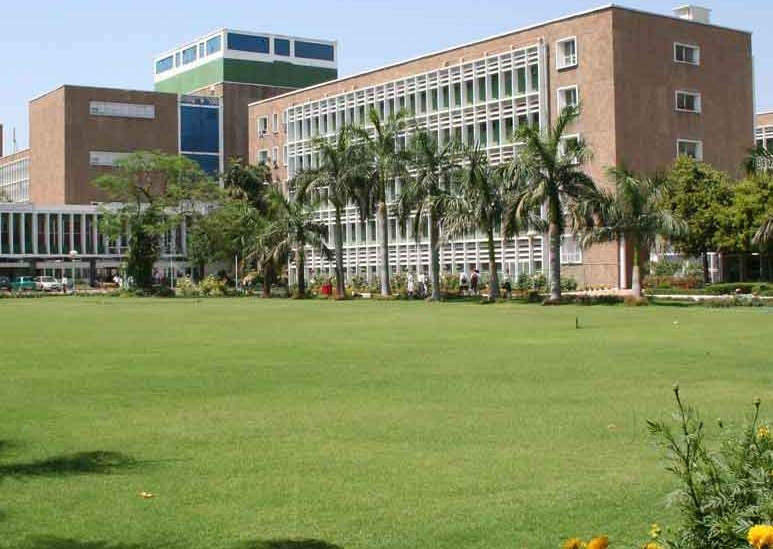 AIIMS

is known and respected worldwide for its technology-driven strategy and advanced medical research.

AIIMS was featured in the top 100 list of best hospitals in the world by Newsweek.

People from low-income backgrounds can get affordable treatment at this hospital.

It comprises specialty centers in cardio-thoracic, neurosciences, dental education and research, ophthalmic, cancer, drug dependence, trauma, and integrative medicine & research.

It has 2362 beds (including constructed emergency, private wards, and a trauma center).
2. TATA Hospital (Mumbai)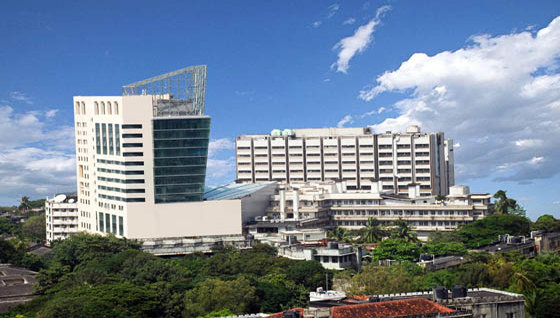 The Tata Memorial Hospital's surgical department has been at the forefront of surgical treatment for cancer since 1941.

It is one of the best cancer hospitals in India.

Nearly 60% of cancer patients receive primary care at the hospital, of which over 70% are treated almost free of any charges.

Approximately 14,000 less invasive and 9,000 open procedures are conducted yearly at the Tata Hospital.

The Hospital comprises various departments and services like radiation oncology, digestive system cancer, medical oncology, and many more. On the subject of cancer, TMC provides education as well as scientific and clinical research.
3. Apollo Hospital (Chennai)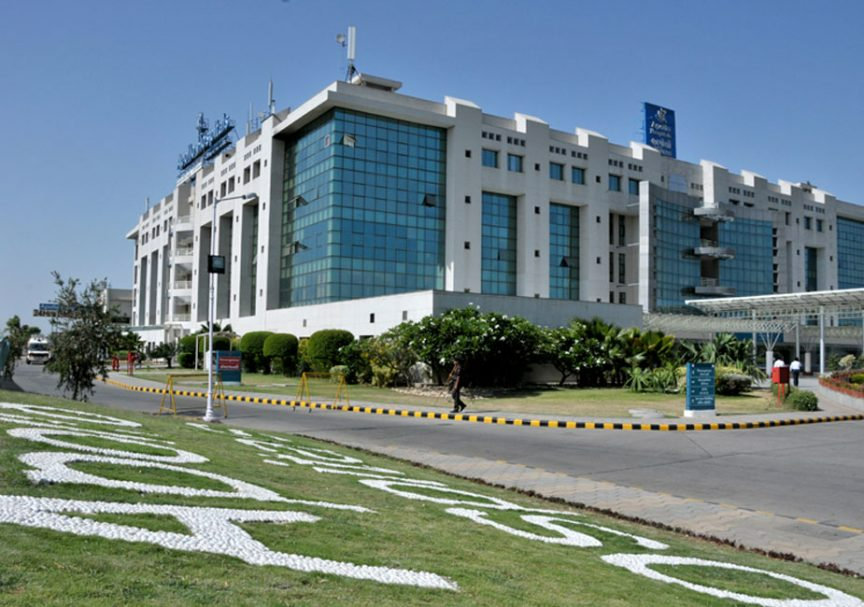 The main branch of the Apollo Group is the state-of-the-art Apollo Hospital Chennai.

They have had an unmatched score of 1,52,000 cardiac and cardiothoracic surgeries till now.
Apollo Hospital is known as the first Proton Therapy Cancer Center in the whole of Asia.

They have a capacity of 560 beds.

It offers over 60 medical and surgical specializations, making it one of Chennai's most searched hospitals.

This hospital's highlights include organ transplantation, weight management, and a diabetic unit.

At Apollo Hospital, a successful pancreas transplant was conducted for the first time in India.

The hospital has also done Asia's first en-bloc combination heart and liver transplant, marking a significant milestone in world healthcare.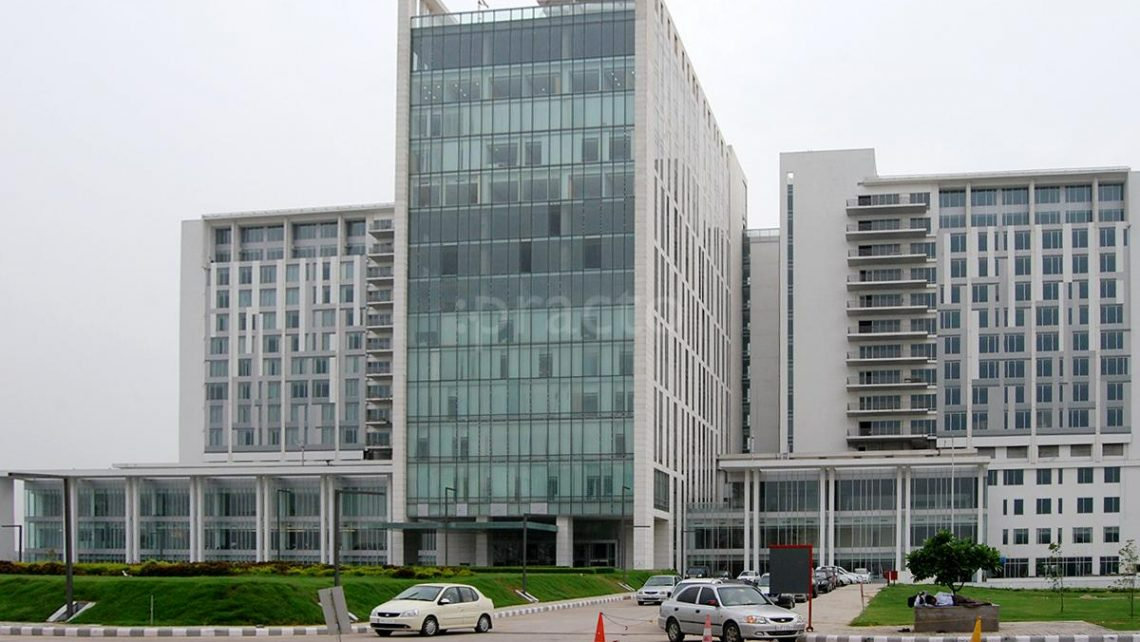 Medanta

houses six centers of excellence that provide medical intelligence, cutting-edge technology, and state-of-the-art infrastructure with a well-integrated and comprehensive information system.

The centers include the heart institute, kidney, urology, cancer institute, neurosciences, and bone-joint institute.

The hospital is both NABH and NABL accredited.

Medanta receives an average of 20,000 international patients per year.

Medanta's huge 2.1 million sq. ft. campus provides 1,600 beds and houses facilities for over 22 super-specialties.

It is the first hospital in the country that offers robotic surgeries in cardiology, urology, and gynecology.



Best Hospitals in Turkey
Turkey is a home to some of the best hospitals and clinics in the world that provide several procedures and treatments like plastic surgery procedures which includes gynecomastia, breast reduction, liposuction, mommy makeover, tummy tuck, facelift,labiaplasty,BBL, Blepharoplasty, nose job, eyebrow transplants, etc., hair transplants, beard transplants, laser hair removal, IVF, dental procedures, cancer and neurology treatments etc.
1. Medical Park Bahcelievler Hospital: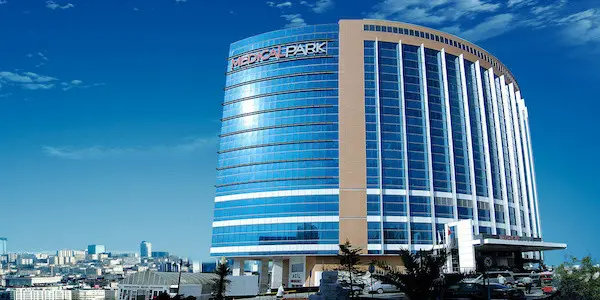 Address: Bahçelievler Mahallesi, E-5 Karayolu / Kültür Sok No:1, 34180 Bahçelievler/İstanbul, Turkey
The hospital has advanced diagnostic and treatment technologies. It provides urology, gynecology, cardiovascular diseases, orthopedics, neurology, and cancer treatments.

They are some of the few hospitals in the world that use minimally invasive surgical methods for heart and vascular surgery.

The institution is one of the few in the country that treats Parkinson's disease using surgery.

The pediatrics and bone marrow sections are the two most popular divisions.

Medicinal Park Bahçelievler offers selective national insurance arrangements for everyone.

The hospital has 246 beds, 13 incubators, 89 polyclinic rooms, and 10 operating rooms.
2. Acibadem Bakirkoy Hospital: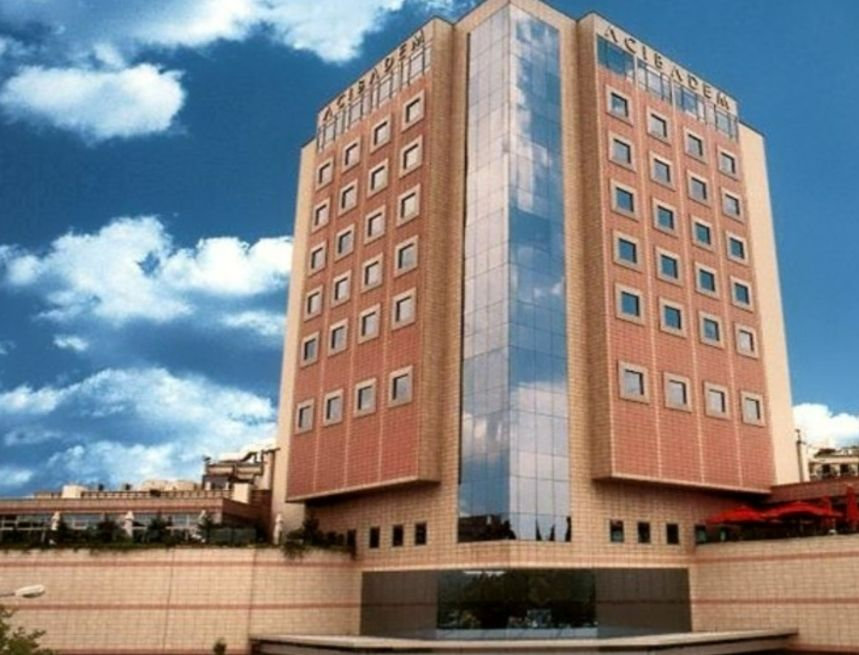 Address: Zeytinlik, Halit Ziya Uşaklıgil Cd. No: 1, 34140 Bakırköy/İstanbul, Turkey
Acibadem Bakrköy Hospital was the first hospital formed by the Acibadem Hospitals Group in 2000.

This hospital uses advanced medical tools, such as 4-dimensional Breast Ultrasound, Full Body MRI, 3-Dimensional Tomosynthesis, Coronary CT Angiography, Radial Angiography, and Interventional Radiology.

Pediatric experts in every field care for babies with severe and life-threatening diseases.

The hospital is renowned for its pediatric cardiology and cardiac surgery.

102 beds, 27 intensive care beds, and 7 surgical rooms are available in this hospital.

The hospital has a labor delivery recovery postpartum (LDRP) room that can be changed into a fully equipped birth chamber.
3. Liv Hospital Ankara: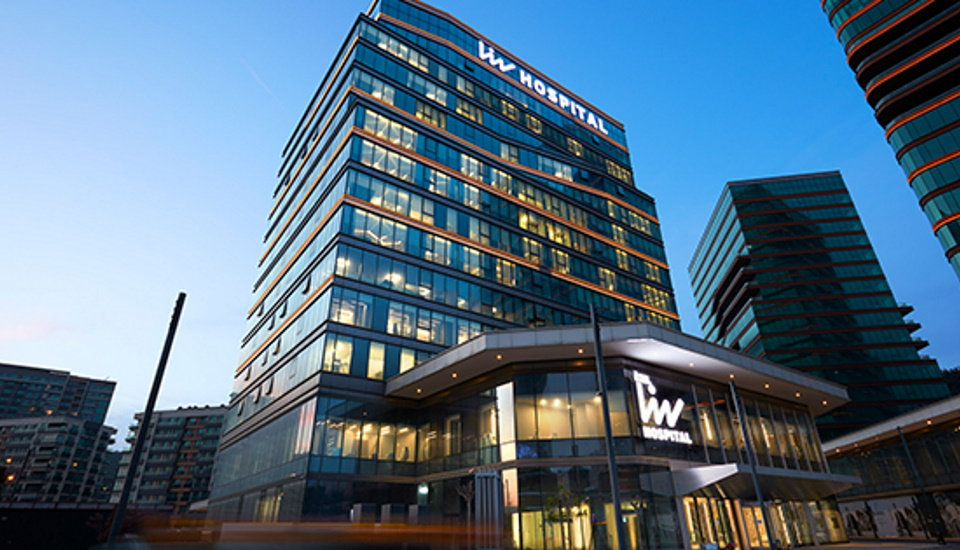 Address: Kavaklıdere, Bestekar Cd No:8, 06680 Çankaya/Ankara, Turkey
- Liv Hospital Ankara is one of the hospitals in the Liv Hospitals chain. It is a renowned healthcare provider in Turkey,
Liv Hospital is known for its world-leading vision that treats patients from all around the world.
- The hospital has a brilliant team of doctors that provide disease treatment across a wide variety of disciplines.
- Liv Hospital in Ankara has built high-quality facilities and advanced medical technology.
- Some of the hospital's major specialties are cancer treatment, general surgery, hair transplant, kidney disease surgery, and many more.
There are 50 specialist clinics, 159 beds, 8 surgery beds, and a pharmacy in the hospital.
These were some of the best hospitals in Turkey, if you wish to gain some deeper insights into medical tourism statistics and know what are the treatments and success rates in Turkey. visit our page medical tourism in Turkey statistics 2022.
Best Hospitals in Singapore
1. Raffles Medical Hospital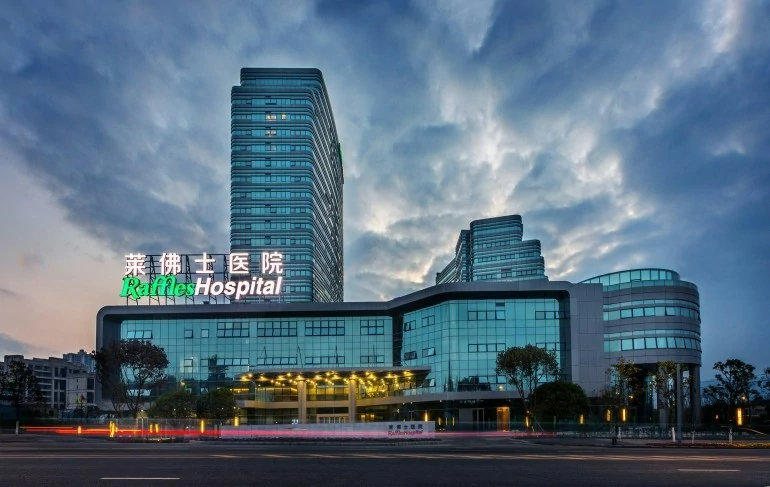 Address: 585 North Bridge Road #0​2-00 Singapore 188770
Raffles Hospital (JCI approved) is Singapore's and Southeast Asia's premier medical facility.

Raffles hospital offers medical services in 35 specialties.

Raffles offers various government schemes and subsidies for affordable medical expenses. However, it is only applicable to permanent residents.

This hospital has a partnership with an international healthcare specialist for international insurance services.

Each facility operates on an all-in-one approach and offers a full range of medical services.

Inpatient facilities like inpatient rooms, birth and surgical rooms, CPR, neonatal chest compressions, dentistry clinics, a radiology unit, in-house laboratories, pharmacies, and rehabilitative services are available at the hospital.

The Raffles Clinic in Singapore is famous for medical tourism for people worldwide.

There are 307 inpatient rooms, 25-day care rooms for OPD procedures, and 12 operating theaters at the hospital.
2. Mount Elizabeth Hospital (Novena and Orchard)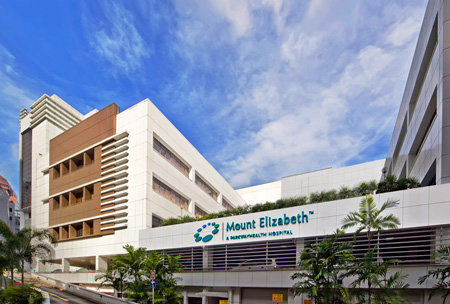 38 Irrawaddy Rd, Singapore 329563
For over 30 years, Mount Elizabeth Hospital has provided high-quality medical care.

This hospital has a capacity of 333 beds and a day ward with 20 beds.

It has one of the best specialized treatments for cardiac diseases and has patients from all over the world.

The first private hospital in Singapore to perform open-heart surgery and establish a nuclear medicine center.

The hospital specializes in oncology, neurology, and cardiology, among other care services.
3. Singapore General Hospital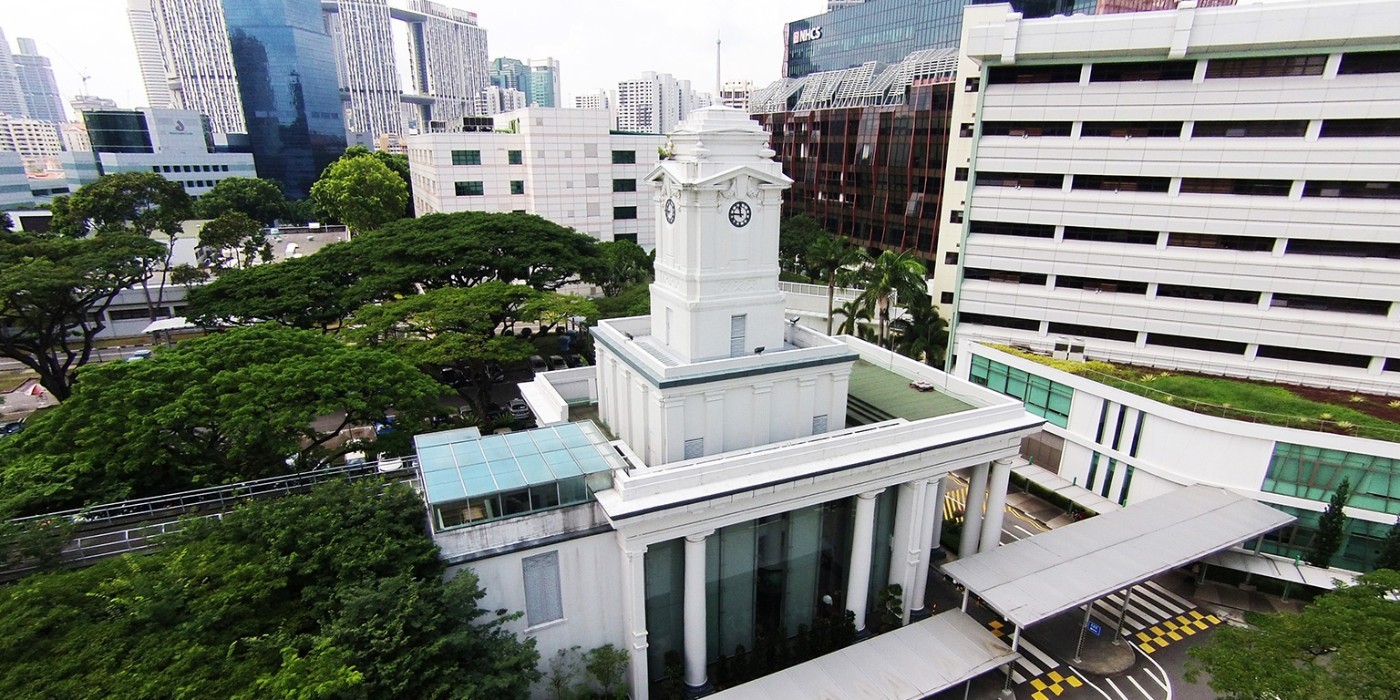 Address: 31 Third Hospital Ave, Singapore 168753
The Singapore General Hospital is the country's first affordable specialized care hospital.

Ranked 3rd by Newsweek for its clinical research and nursing.

The hospital conducts continuous clinical research to improve patient care.

Clinical research involves a team of clinicians and scientists from various departments.

The hospital was rewarded by the JCI for achieving its safety and quality standards.
It was the first Asian hospital to get the American Nurses Credentialing Center's Magnet Recognition in 2010.
The total number of beds in Singapore General Hospital is around 1,785.
Best Hospitals in Japan
1. The University of Tokyo Hospital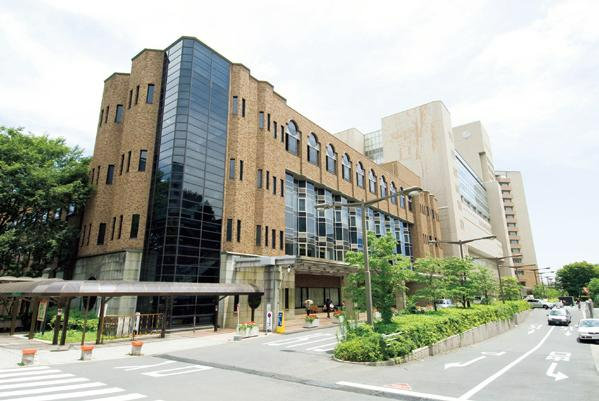 Address: 7 Chome-3-1 Hongo, Bunkyo City, Tokyo 113-8655, Japan
The University Hospital provides healthcare services in all areas of medicine.

This hospital is listed as 16th rank for the best hospital in the world.

WHO has collaborated with the hospital in addressing non-communicable and mental health issues.

This hospital has many clinical branches such as gynecology, oncology, radiology, etc.

It is a local disaster management medical center, cancer treatment, and prevention-based health center.

The University Hospital also provides community healthcare services.

The hospital has 1,217 beds (1,150 in the general ward and 67 in the psychiatric ward).

The facility houses the hospital's evaluation and surgery, clinical, and research services.
2. St. Luke's International Hospital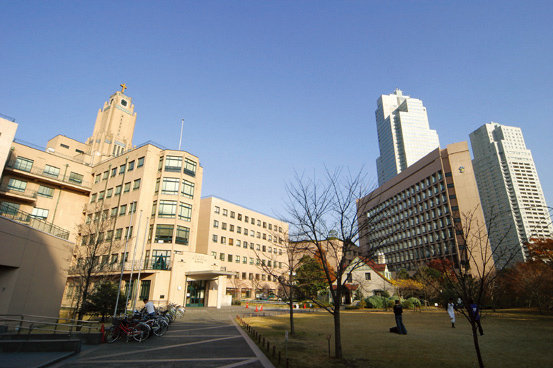 Address: 9-1 Akashicho, Chuo City, Tokyo 104-8560, Japan
The St. Luke's Hospital is one of central Tokyo's largest and most comprehensive medical care facilities.

This hospital in Japan is well-known for oncology and distant medicine.

This hospital is also well known for its virtual consultations from its specialists with other hospitals and doctors.
The total bed capacity (main & old) building is about 520, and 19 in the St. Luke's Birth Clinic.

The hospital has departments like hematology, cardiovascular disease, a service center for children, etc.

St. Luke's International Hospital was JCI approved in the year 2012.
3. Kameda University Hospital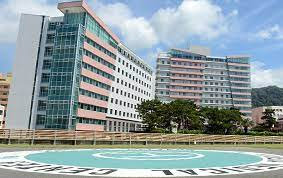 Address: 462 Yokosuka, Kamogawa, Chiba Japan 296-0001, Kamogawa, Chiba, Japan
Kameda Medical Centre includes Kameda General Hospital and Kameda Clinic.

The Physicians working here mostly studied abroad, so they have both Japanese and American licenses.

It is a multispeciality hospital that

uses a combination of American and Japanese medicine to provide superb healthcare.

The university hospital performs 1219 procedures across 54 specialties.

They have departments like cardiology, cosmetic surgery, dental care, alternative medicine, etc.

The hospital has 965 beds and 500 physicians specializing in anything from cancer treatment to eastern medicine.
Kameda Clinic is an outpatient institution that sees over 3,000 patients daily looking for high-quality care.
There is also a level-I emergency or trauma center on campus and a rehab center for patients.

Kameda is also known for its advanced technology diagnostic imaging center.

The hospital includes the most up-to-date MR/CT scanners and a PET-CT scanner.
Best Hospitals in Germany
Germany offers world-class treatment for every health issue. It has twice as many hospitals for every 1,000 residents compared to the USA. Apart from the best treatment offered by the hospitals in Germany, they even provide the patients with excellent post-treatment services. The major treatments for which people travel to Germany are cosmetic surgery and dentistry.

Germany has the oldest national health insurance system, which Otto von Bismarck introduced. Almost 90% of the population is covered under the insurance scheme.
Let's learn more about some of Germany's best hospitals.
Charité - Universitätsmedizin Berlin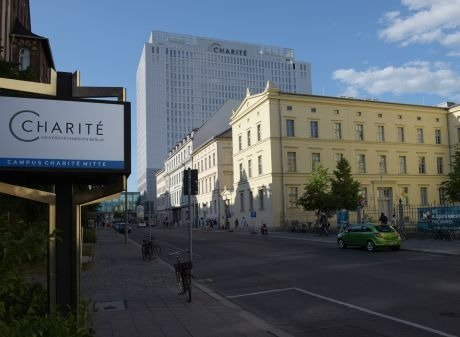 Address: Charitéplatz 1, 10117 Berlin
Charité treats 682,731 outpatients and 123,793 full and partial inpatients a year.

More than 100 clinics and institutes cover the entire range of modern medicine: from ophthalmology to dentistry, all medical specialties are represented.

It comprises 4 campuses and 17 Charité Centers, with 3,099 beds.

It has approximately 100 departments and institutes.
2. Heidelberg University Hospital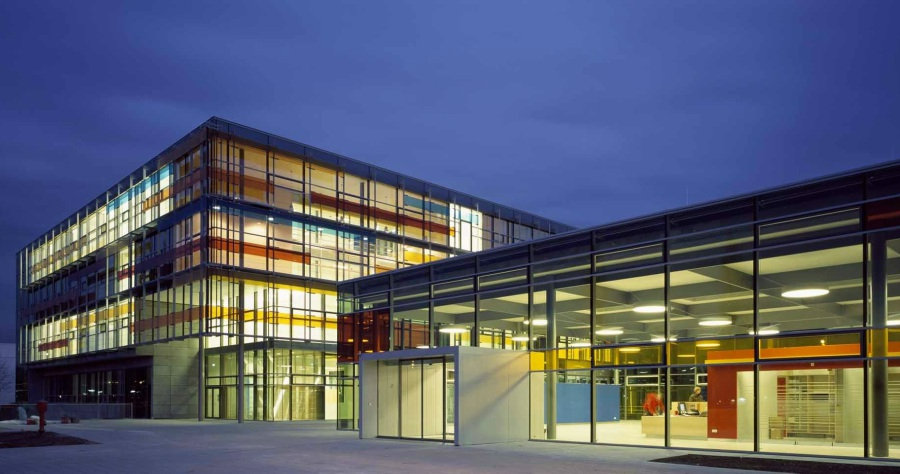 Address: Im Neuenheimer Feld 672, 69120 Heidelberg, Germany
The Heidelberg University Hospital is one of Germany's largest and most renowned medical centers.

80,000 patients as inpatients and more than 1,000,000 outpatients are treated annually here.

Patients from the Rhine-Neckar region, Baden-Württemberg, other federal states, and abroad come for treatment.

It comprises 1,991 beds, 7 medical centers, and 50 medical departments.



Best Hospitals in Sweden
Sweden's quality of healthcare facilities is similar to the services provided by hospitals in developed nations. It ranks among the top five countries in infant mortality. The cost of various treatments in Sweden is comparatively low.
So, if you are looking for quality and affordable treatment, Sweden is the right place.
The country specializes in various treatments such as obesity surgery, cosmetic surgery, orthopedics, stem cell therapy, heart surgery, and reconstructive surgery.
Karolinska University Hospital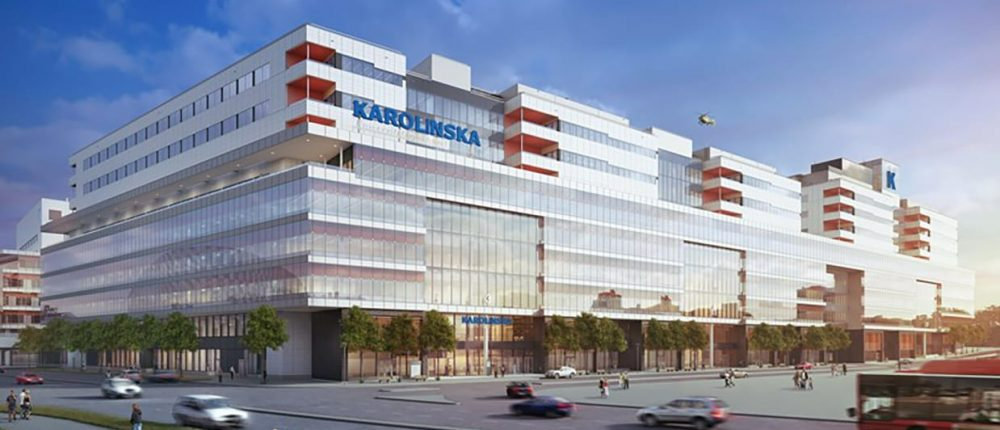 Address: Anna Steckséns gata 41, 171 64 Solna, Sweden
Karolinska is one of Europe's leading university hospitals. 1.35 million patient visits each year come to Karolinska from all over Sweden and other countries.
It has a capacity of 1600 beds.
The IEM (Inborn Error of Metabolism) unit at Karolinska University Hospital consists of several clinical multidisciplinary teams that provide diagnostic and clinical care for pediatric and adult patients with all types of IEM.
The laboratory provides national newborn screening for 24 disorders, comprehensive biochemical diagnostic services, functional enzyme analysis, and biochemical and molecular diagnostics for mitochondrial diseases.
They provide care and consultations for patients with IEM 24/7 via a national telephone consultation line.
It provides transportation with intensive care equipped buses, helicopters, and airplanes (PETS – Pediatric Emergency Transport Service).
Additionally, ambulatory and rehabilitation services are provided for neonatal, pediatric, and adult care.
2. Akademiska Sjukhuset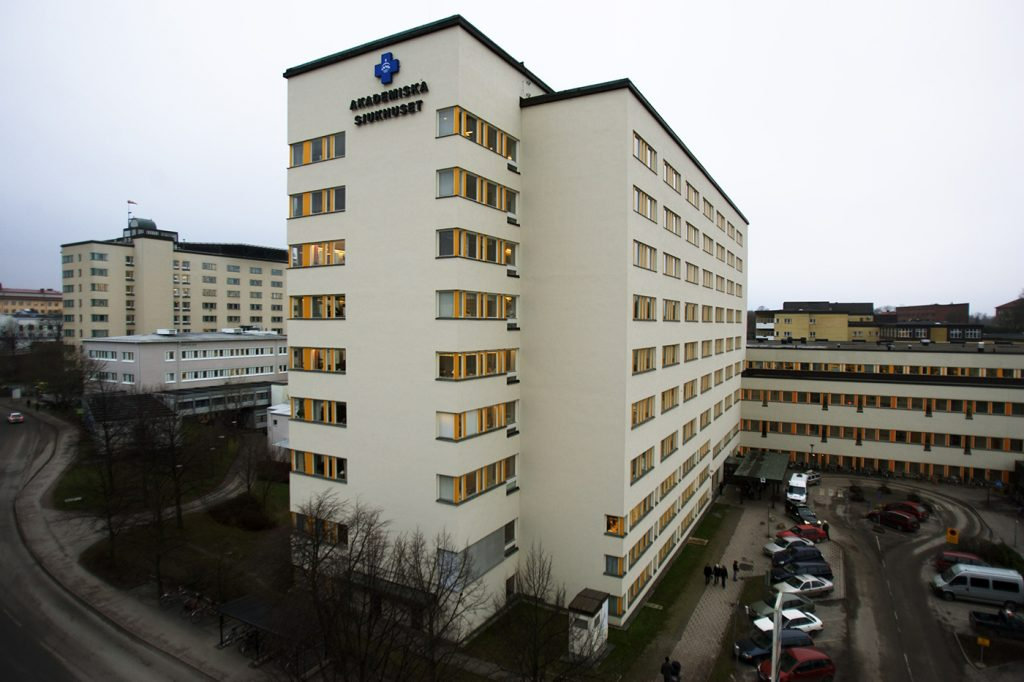 Address: SE-751 85 Uppsala
Akademiska Sjukhuset is Sweden's oldest university hospital, serving people since 1708.
It comprises 8 000 staff and 1 000 beds.
Annually, over 700,000 people are treated here from all over the world.
Each year there are 55 000 admissions, 346 000 physician encounters, and 318 000 outpatient treatments.
Best Hospitals in Thailand
As medical tourism is costly in developed countries, people come to Asian countries like India, Singapore, and Thailand because of their superior medical facilities and cost-effective medical treatments. These countries have invested in medical infrastructure development and first-class healthcare facilities. Thailand is well-known for medical tourism.

A decade ago, Thailand provided medical services to more than 1.4 million foreign patients. Currently, treatment for foreign patients has increased to 450,000 per year.
1. Bumrungrad International Hospital (Bangkok)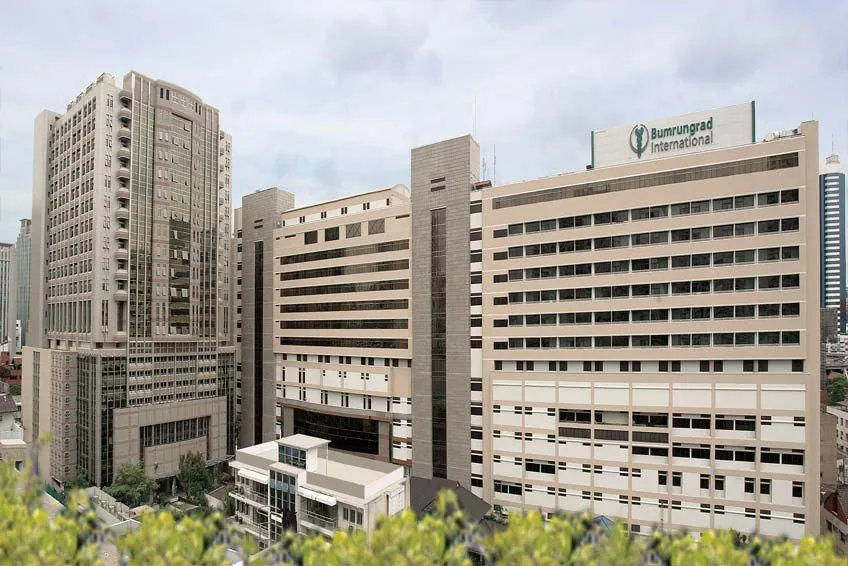 Address: 33 Soi Sukhumvit 3, Khlong Toei Nuea, Watthana, Bangkok 10110, Thailand
Bumrungrad is Southeast Asia's largest international hospital. It has been a global pioneer in providing world-class healthcare services and international patient support for nearly four decades.
They provide care for over 1.1 million patients from more than 190 countries annually.
Bumrungrad has a capacity of 5,000 beds and 45 specialized centers.

It has received HA accreditation from Thailand's Institute for Quality Improvement of Medical Services. It was the first clinic in the country accredited by HQIA in 1999.

It was the first hospital in Asia accredited by the JCI for Quality and Safety in Medicine (JCI) in 2002.

This international hospital has established multidisciplinary teams of over 1,300 experienced medical doctors and 4,800 support professionals to provide patients across more than 70 medical subspecialties.

To remain a leader in state-of-the-art technology, Bumrungrad was the first IBM Watson (machine-learning AI that assists physicians) site worldwide.
What are the deciding factors in choosing the best hospital?
Factors

Variables

Facilities and corporeal resources

Suitable hospital setting, decent services, and fully equipped technologies.

Clinicians and supportive personnel

Having experienced and attentive staff.

respond to possible issues.

having good health care providers.

Location

Situated at a prime location in the city

Amenities

Providing the highest assistance in the health center.

offering a variety of services

having all healthcare specialties in the facility.

providing boarding assistance to respective wards.

Cost

Low-cost services for veterans and the families of the armed forces and martyrs.

Preferment

The hospital's image and status as a well-known institution.

listed in the current

top rankings amon

gst other institutes.

straight and indirect commercials and marketing, and the hospital's target audience.

encouraging a patient-centric environment are some of the factors.
References:
https://www.uclhcharity.org.uk
https://www.rafflesmedicalgroup.com/government-schemes/overview/
https://www.raffleshealthinsurance.com/products/personal/global-medical-cover/
https://en.wikipedia.org/wiki/Tokyo_Medical_University#History
Cost of Cancer Treatment in India
Question and Answers (729)