Stem Cell For Orthopedic Conditions 2023( All You Need To Know)
We have all known someone who has suffered from chronic pain due to an orthopedic condition. You might be one of them too. Conventional medicine can only provide symptomatic relief with painkillers. Or, you have the scary option of undergoing surgery. Fine, you're not scared. But does surgery guarantee a cure? Let us show you another option—one which is non-surgical, and has very high success rates. It's called stem cell therapy. Are you ready to learn about it?

Overview of Orthopedic Problems
Orthopedic conditions encompass disorders of muscles, bones, joints, and ligaments.
So, what causes an orthopedic condition?
It could be several things, but it all comes down to the following three reasons: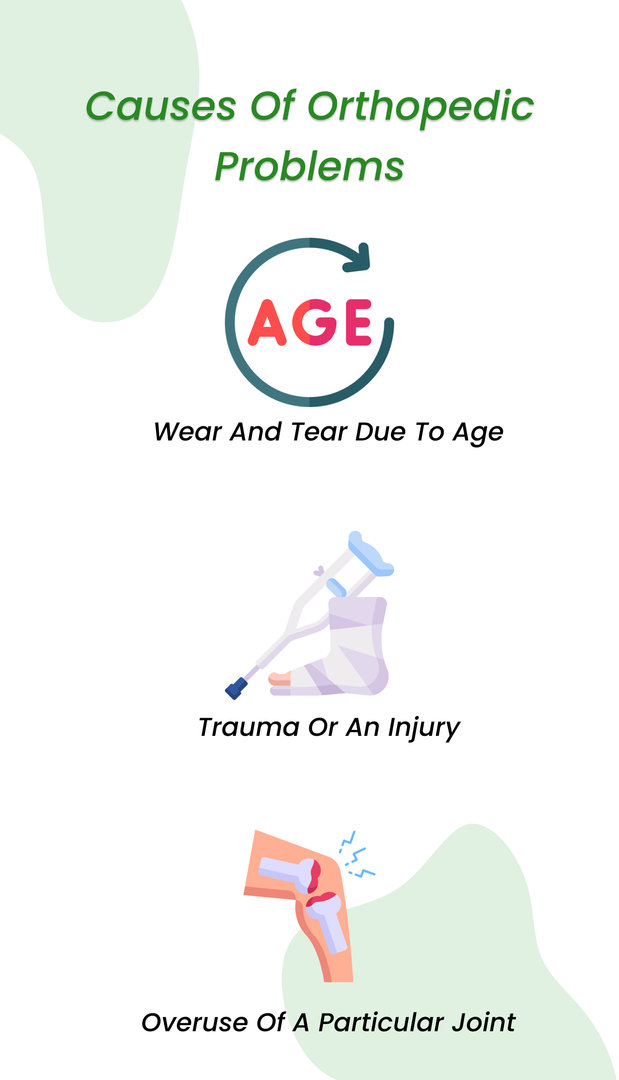 Wear and tear due to age
Trauma or an injury
Overuse of a particular joint
Orthopedic conditions can manifest as:
Restricted range of motion
Muscle pain or spasms
Stiffness or swelling of the affected region
Bone pain or joint pain
Deformity in affected area
The two main types of orthopedic conditions are acute and chronic.
Usually, acute conditions are a result of an injury, while chronic conditions are related to aging.
Some specific orthopedic conditions are: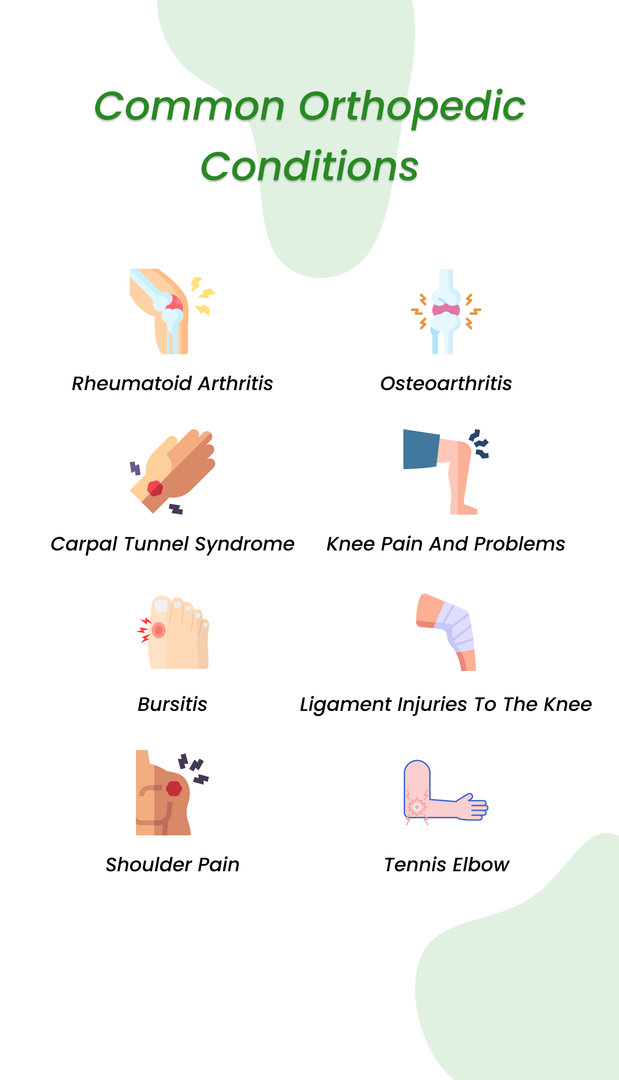 Rheumatoid Arthritis
Osteoarthritis
Carpal Tunnel Syndrome
Knee pain and problems
Bursitis
Ligament injuries to the knee
Shoulder pain
Tennis Elbow
Are you or your loved one diagnosed with any of the above orthopedic conditions?

Then Stem Cell Therapy is the answer to all your orthopedic problems.
Stem Cell Therapy
Now that we have some idea about orthopedic conditions, are you ready to know more about stem cell therapy?

Let's start with understanding stem cells.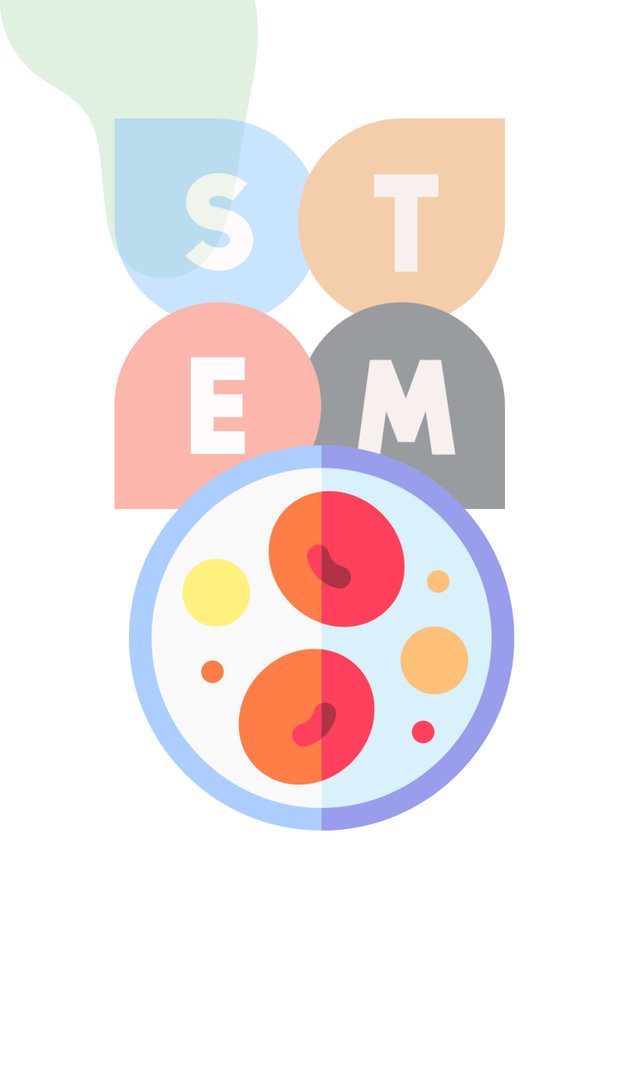 Stem cells are unspecialized cells found in our bodies, which can differentiate into any tissue. Adult stem cells are found in several regions of our bodies including the bone marrow, fatty tissue, and our circulating blood.
They release growth factors, which repair damaged cells. They also form new cells and reduce our body's inflammatory response.
How does this help treat orthopedic conditions?
Well, researchers realized that stem cells could repair the worn-out parts of joints.
For orthopedic stem cell therapy, bone marrow-derived autologous mesenchymal cells are used. It should be noted that this treatment is still undergoing clinical trials and is not FDA approved.
So, how do you find out if you're eligible for orthopedic stem cell treatment?
Each clinical trial has its own stringent set of rules. But a few general criteria to help you get started are:
The injury or disorder should be recent
You should not be on blood thinners or have an extensive medical history
Being younger is an advantage when getting this treatment
How are Stem Cells used in Orthopedics?
How do stem cells make their way to the correct part of your body? We have detailed the entire procedure for you, so you know what to expect going in.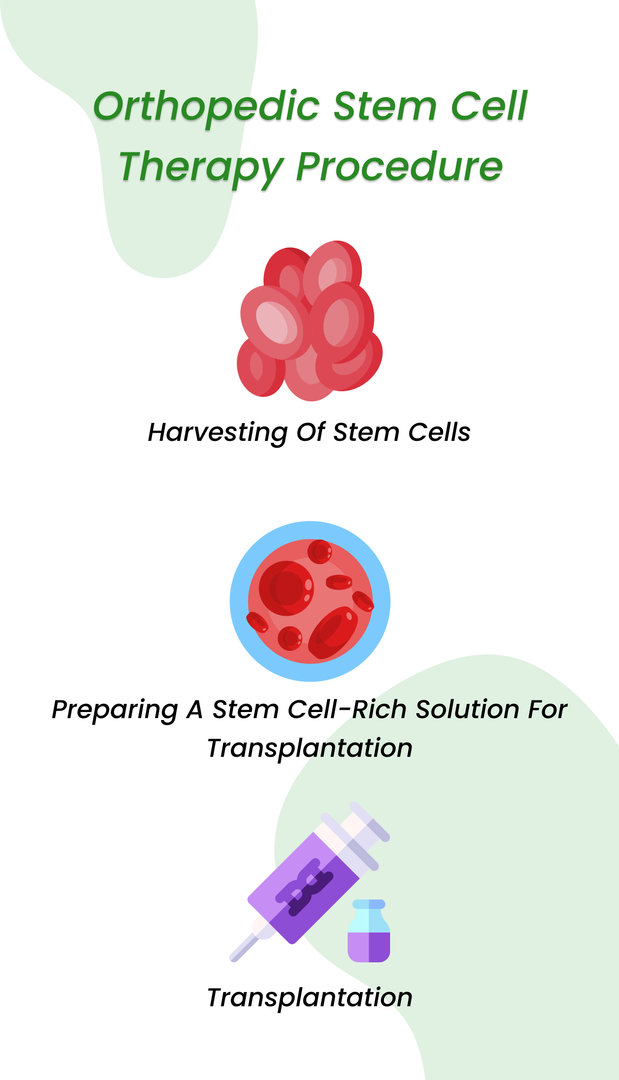 The very first step is the harvesting of stem cells. In almost all clinical trials, the patient's stem cells are preferred over donor stem cells. These stem cells are extracted from the bone marrow of the hip bone. This step is performed under local anesthesia to ensure you feel no pain, and it is completed in under two hours.
The next step is preparing a stem cell-rich solution for transplantation. This is done in a stem cell laboratory and takes three to four hours.
The final step is transplantation. The prepared solution is directly injected into the affected part using an imaging technique like ultrasound or CT scan. This step is also done under local anesthesia and takes about an hour.
For most cases, a three-day hospital stay is enough to complete this treatment.
Stem Cells for Orthopedic Conditions
As we have already seen, there are several orthopedic conditions. But which ones can be treated with advanced orthopedic stem cell therapy?

We've made a list of some orthopedic applications of stem cell therapy.
Stem Cell Therapy for Orthopedic Injuries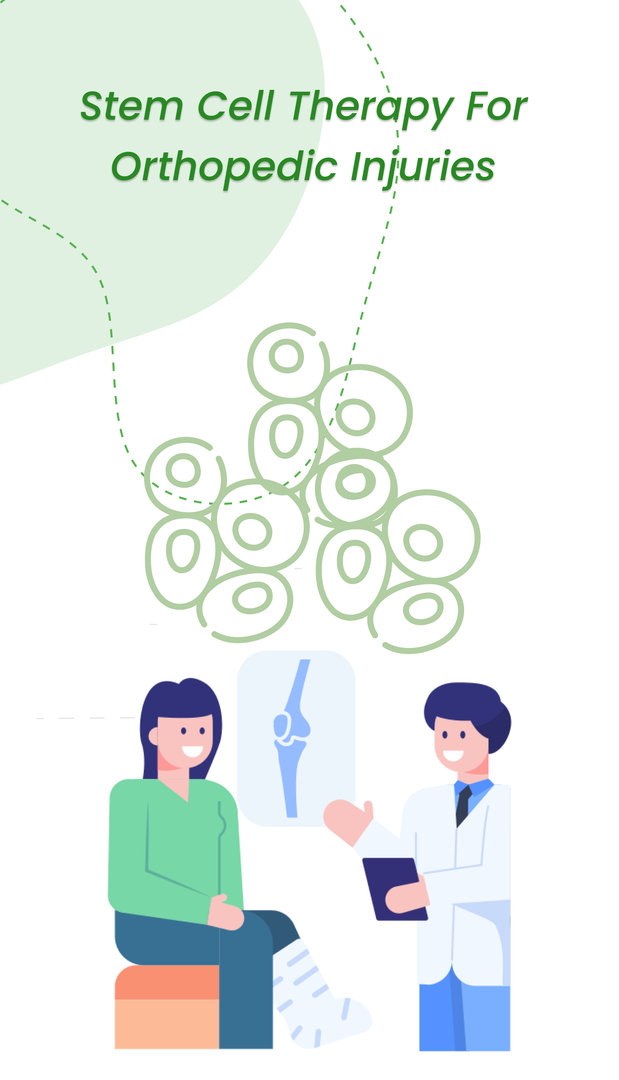 Stem cell therapy can be used in multiple ways to treat orthopedic injuries. Many doctors are now using stem cell treatment in conjunction with surgery, and they have been getting amazing results.
Of course, orthopedic stem cell treatment can also be done without resorting to surgery. It's an excellent choice of treatment for acute injuries. However, it is advisable to start stem cell treatment within the first six months of sustaining the injury.
Stem Cell Therapy for Joints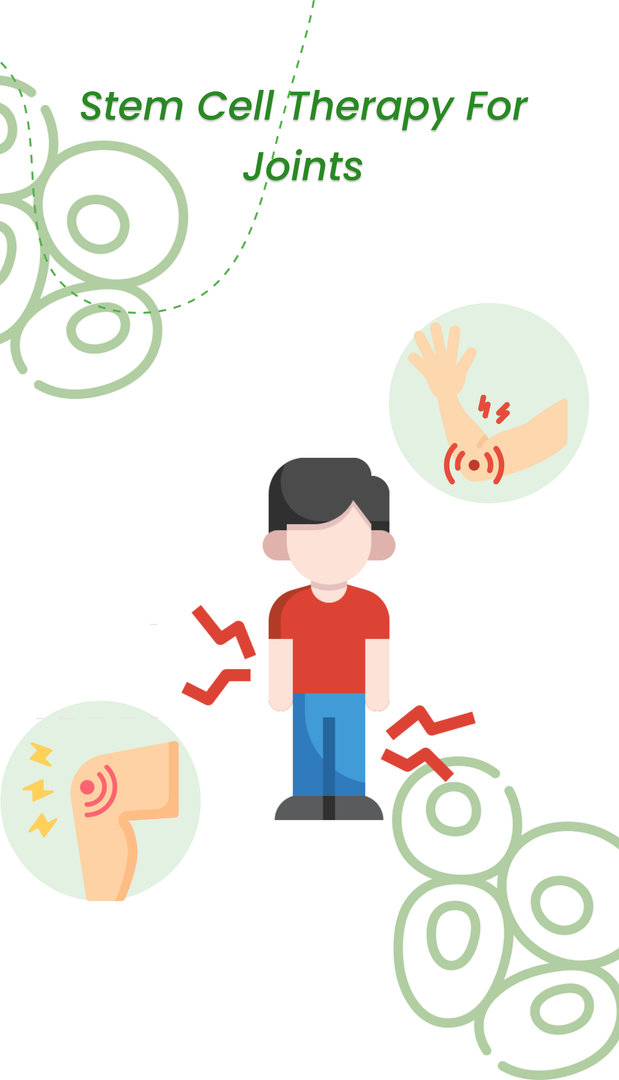 We are sure you're wondering—can stem cells repair joints?

The short answer is yes, they can.
We have already talked about the repair and regenerative properties of stem cells.
But now, there is another exciting new development in the world of stem cells. Researchers have created artificial tissue from stem cells in the lab by using the process of tissue engineering.
They insert this tissue into the damaged joint, which then repairs and rebuilds damaged bone, ligaments, and cartilage.
Stem Cell Therapy for Knees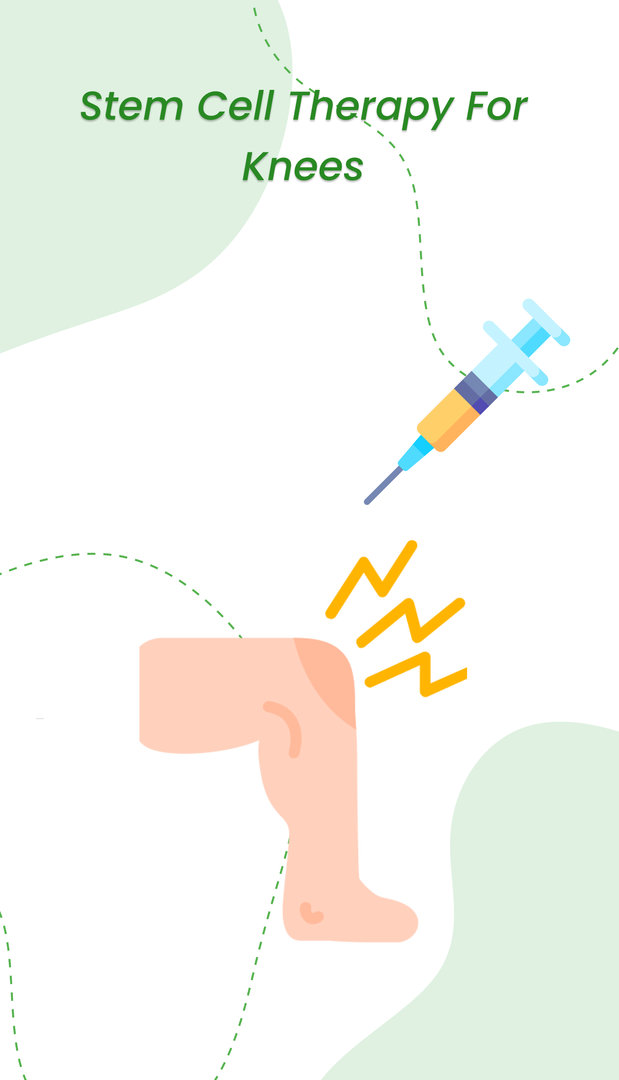 The most common orthopedic condition of the knees is osteoarthritis. Stem cells have also shown good results in treating acute injuries of the knees.
Some advantages of orthopedic stem cell injections are that the procedure is safe, effective, and convenient. You can resume your daily activities in 1-2 days after the treatment. However, you will have to avoid strenuous physical activity for four to six weeks.
We are sure you must now be wondering how much does stem cell for knees cost?
This procedure costs 5,000 to 10,000 USD in India, depending on the number of cycles required.
You can look forward to reduced pain and increased mobility after this procedure.
Stem Cell Therapy for Back Pain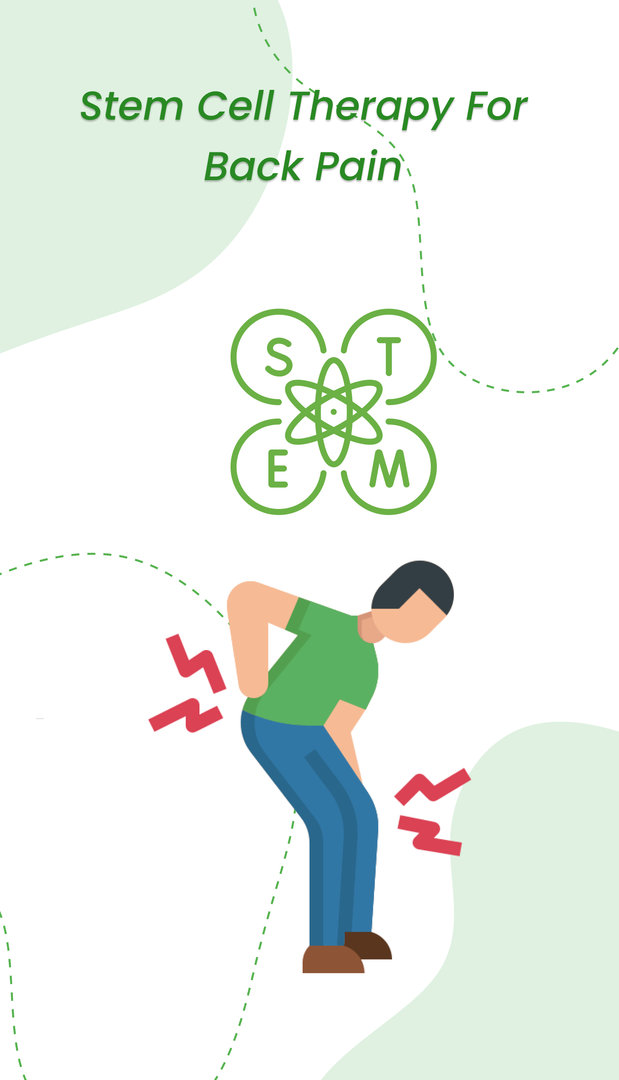 Back pain is usually caused by damaged vertebral discs.
Does stem cell therapy work for back pain?
Stem cell therapy does provide relief for back pains. However, it works better if the damaged region is localized.
This means the fewer the number of discs damaged, the better the results will be. An MRI is required to assess the damage to individual discs.
Stem Cell Therapy for Arthritis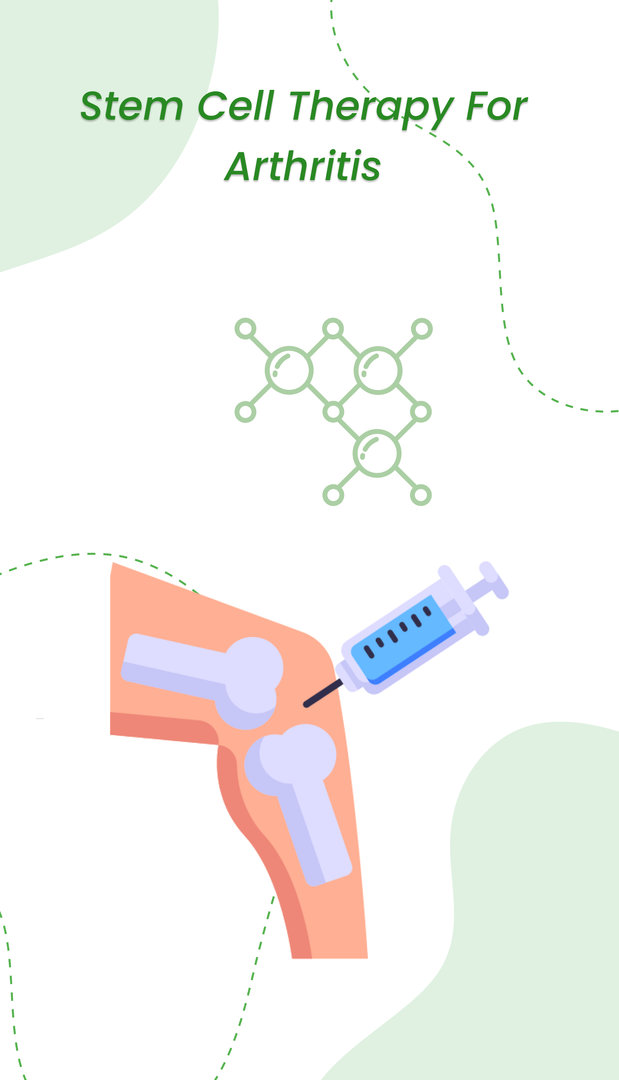 Stem cell therapy is useful in treating both rheumatoid arthritis and osteoarthritis. 70% of patients with Rheumatoid Arthritis reported a significant reduction in pain and inflammation after stem cell treatment.
75% of patients afflicted with osteoarthritis displayed a reduction in pain and improved mobility after undergoing stem cell treatment.
Yes, you read that right!
Stem Cell Therapy for Hips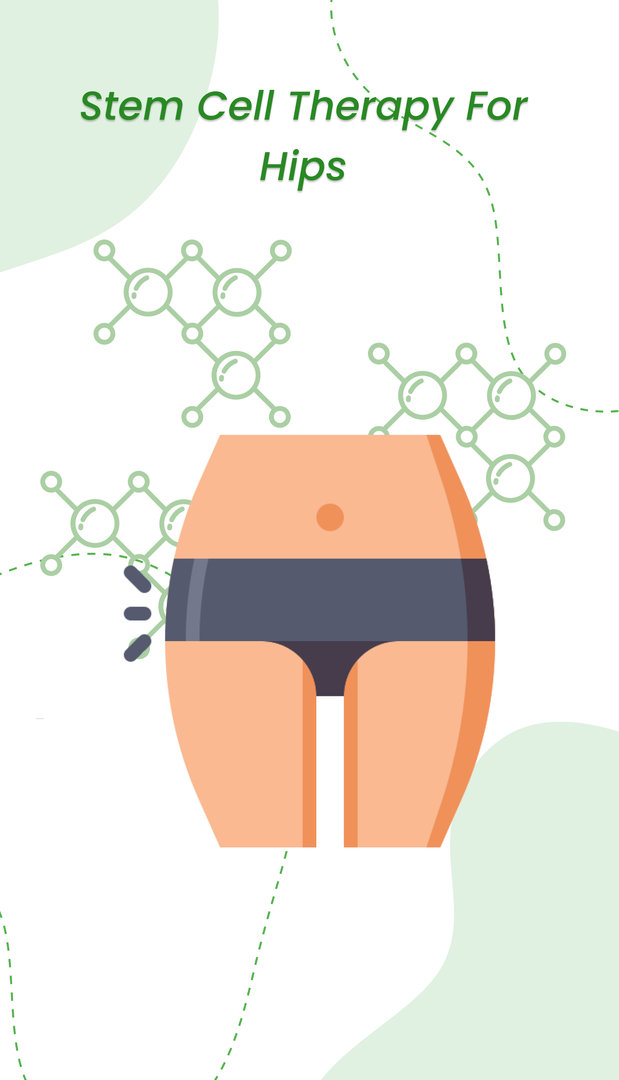 Stem cell therapy is an excellent alternative to surgery for patients having chronic hip pain. Nearly 76% of patients reported an improvement in mobility and a significant reduction in pain one month after undergoing stem cell therapy.
Stem Cell Therapy for Shoulder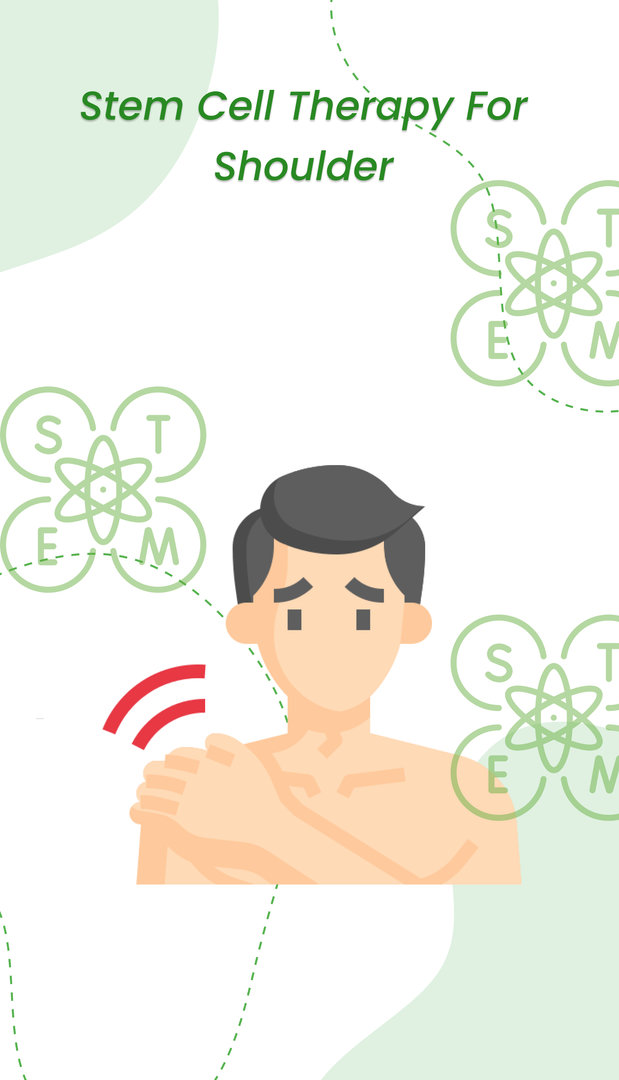 Shoulder injuries usually occur due to trauma or sports. A majority of cases see a recurrence of these injuries after surgery.
So, does stem cell therapy work for shoulder pain?

It absolutely does.
Thanks to their regenerative mechanism, it could offer a permanent solution to shoulder injuries.
However, this treatment is still under clinical trials, so it is necessary to do your homework before selecting your physician.
Stem Cell Therapy for Neck Pain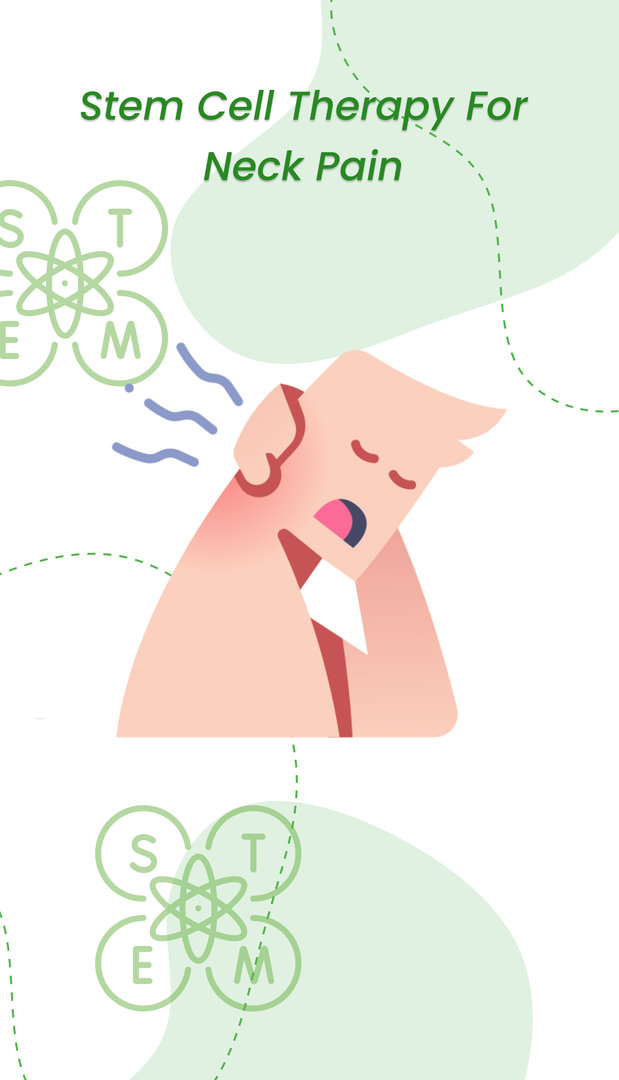 Neck pain is usually caused due to damage to the spine in the cervical area of the vertebrae. Unfortunately, very few effective treatments exist for this issue.
Stem cell treatment is proving to be a good non-surgical option for treating neck pain. The stem cells are usually injected into the cerebrospinal fluid for neck pain treatment.
In India, each cycle costs 1500 to 2000 USD.
Stem Cell Therapy for Herniated Disc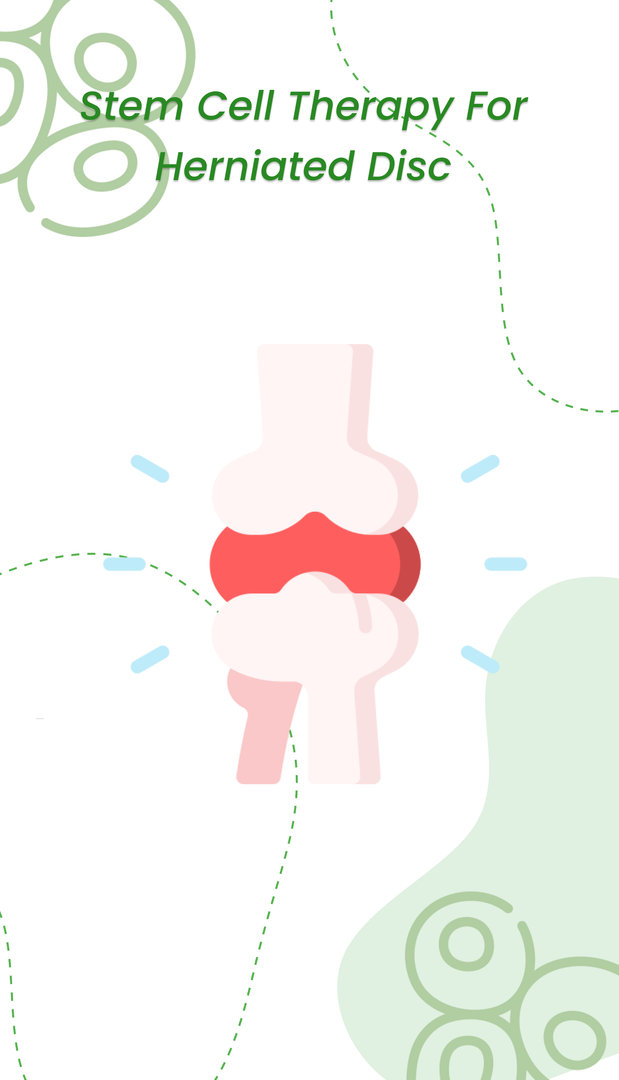 Herniated discs are most commonly seen in the lower back region. It is a painful chronic condition. Stem cells are a good alternative to surgery.
The stem cells are injected directly into the herniated disc, and pain reduction is observed within four weeks.
Stem Cell Therapy for Degenerative Disc Disease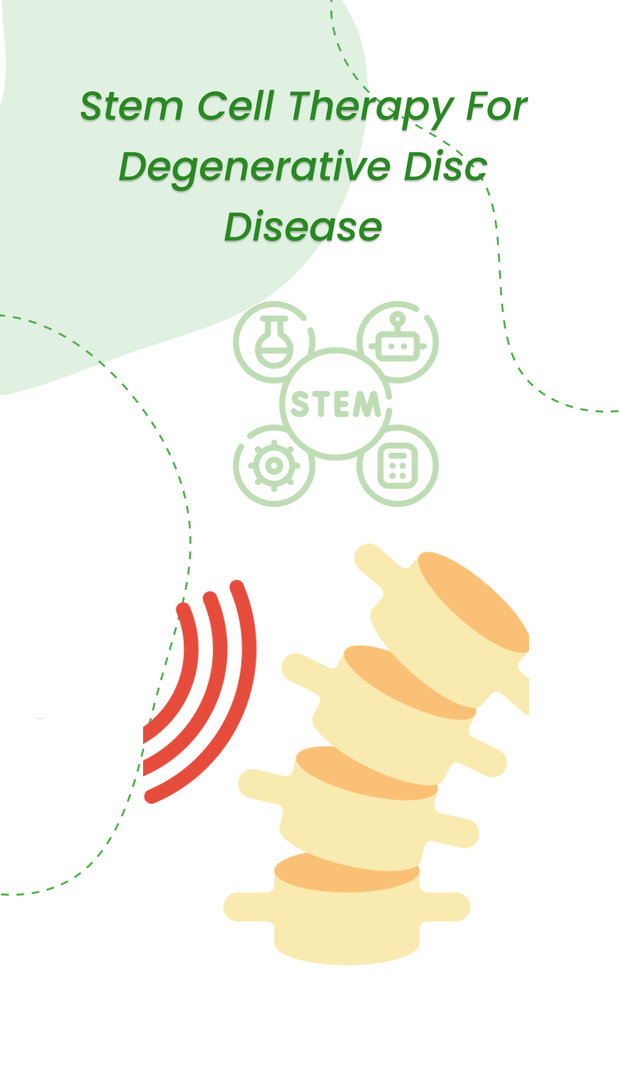 Degenerative disc disease is a result of the wear and tear that occurs due to aging. Stem cell treatment has only had partial success in the treatment of this condition.
Patients with just one or two damaged discs have shown excellent improvement. However, when multiple discs are involved, the results haven't been as satisfactory.
Stem Cell ACL Repair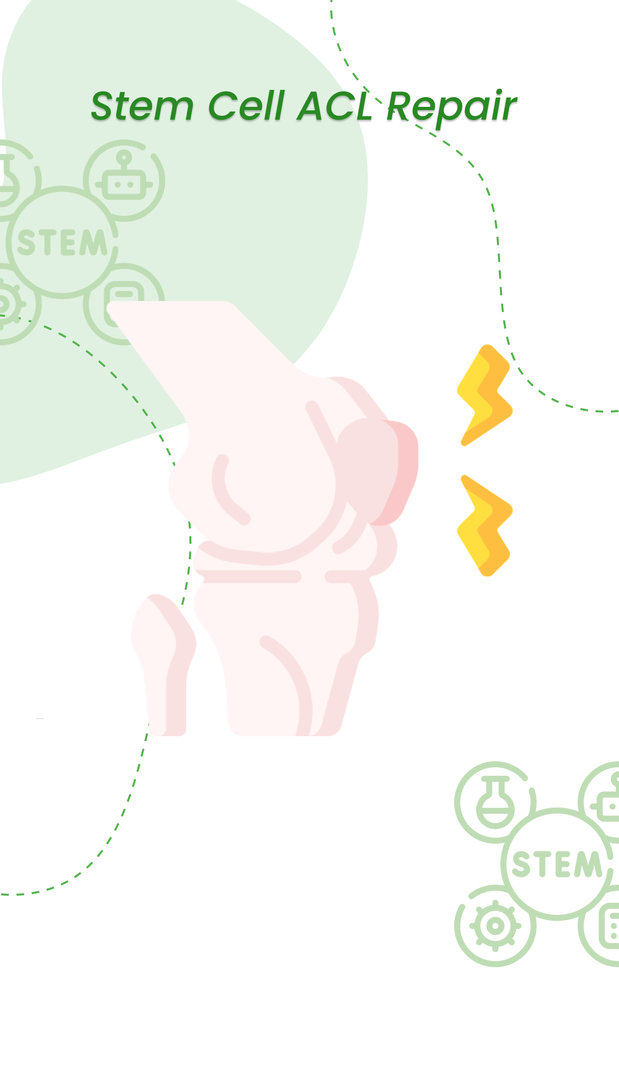 ACL damage is usually seen in sports athletes. Stem cell repair is a very good non-surgical alternative. This treatment has shown a success rate of 80-95%!
However, most athletes still require six months to return to their training.
Stem Cell Therapy for Rotator Cuff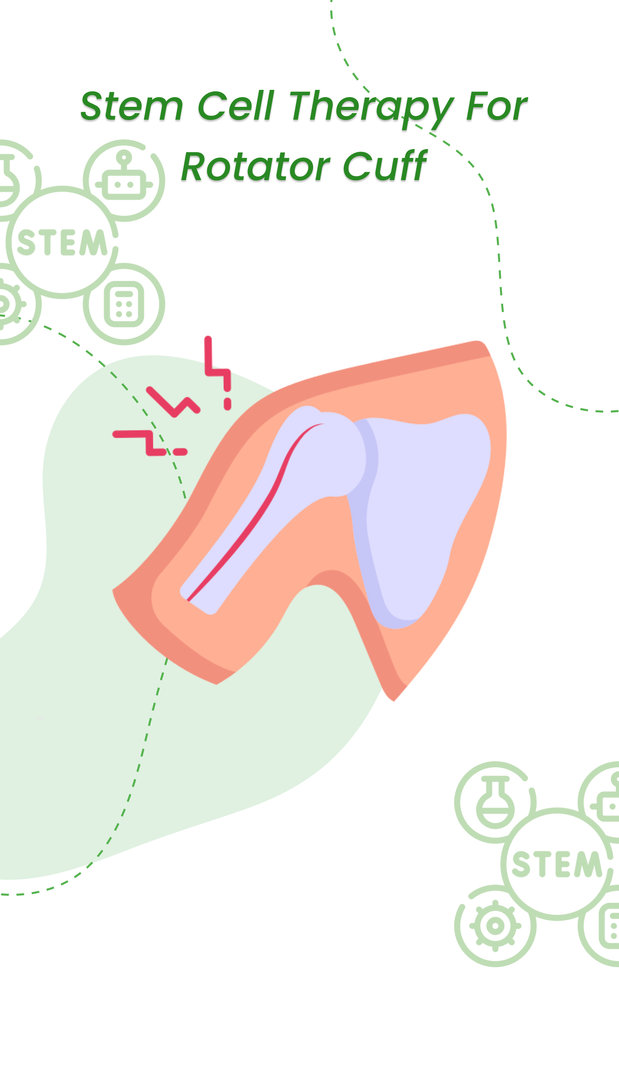 It is a well-known fact that treating a rotator cuff injury surgically provides unsatisfactory results. Stem cells have produced comparatively better results.
However, trials for this condition are still at an initial stage. As a result, data is limited.
Stem Cell Therapy for Carpal Tunnel Syndrome
We live in the age of technology, and we are seeing a rise in related injuries. Wrist pain can be debilitating. Well, new problems require new solutions.
Stem cells are an effective non-surgical option that provides long-term relief.
Average Cost for Stem Cell Orthopedic
The cost of stem cell treatment depends on many factors like the severity of the disorder, the number of cycles required, the type of stem cells used, and the kind of facility you choose to have your treatment at.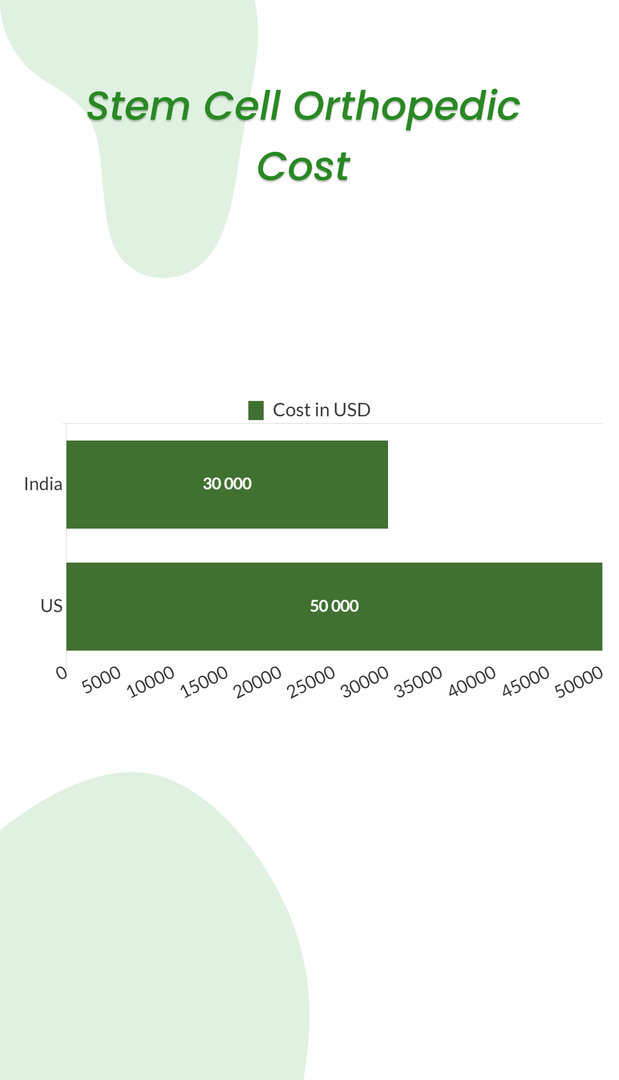 In India, the cost of stem cell orthopedic is 1500 to 30,000 USD. In comparison, the same treatment costs 30,000 to 50,000 USD for a single cycle in the US.
Risks/Side Effects and Benefits of Stem Cell Therapy for Orthopedic Issues
Like every medical treatment, stem cell orthopedic also has its own risks and benefits.
Do the benefits of orthopedic stem cell therapy outweigh the risks?

Read on and find out for yourself.
Benefits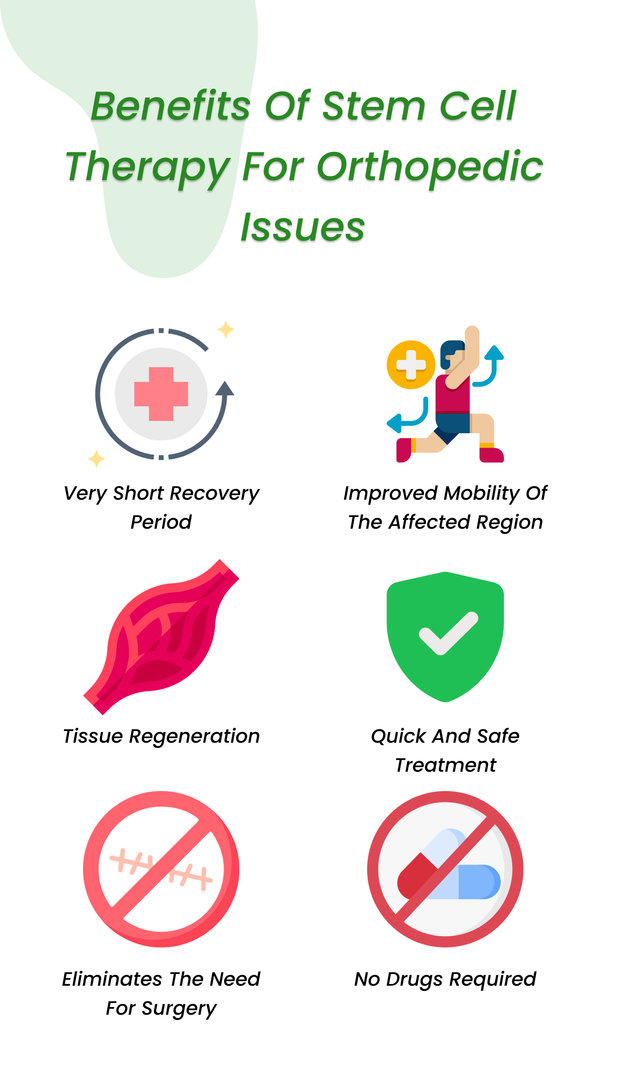 Very short recovery period
Improved mobility of the affected region
Tissue regeneration
Quick and safe treatment
Eliminates the need for surgery
No drugs required
Risks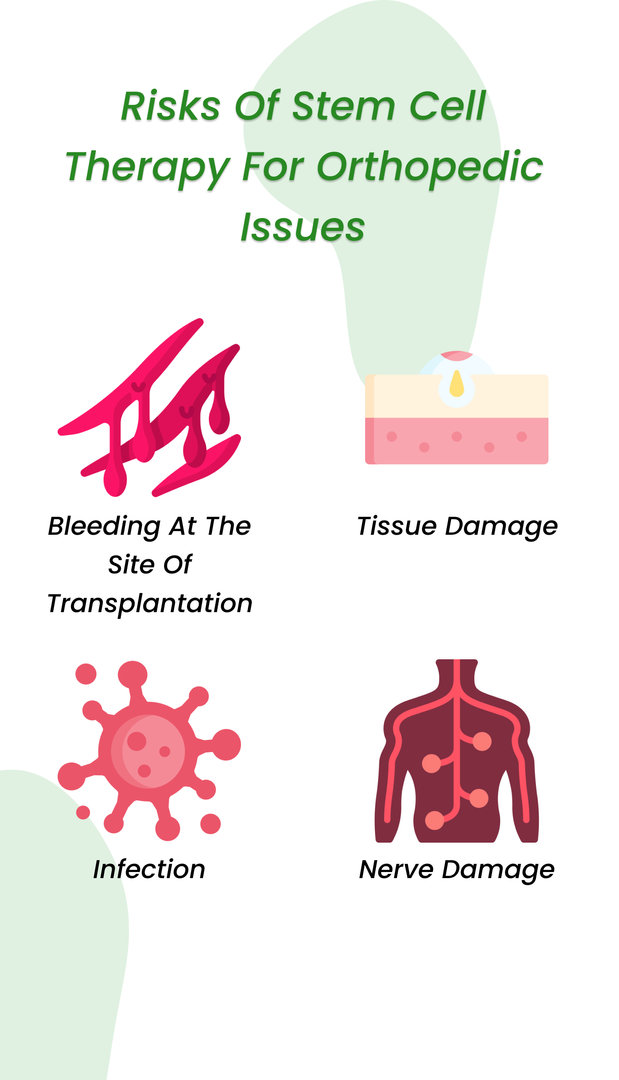 Bleeding at the site of transplantation
Tissue damage
Infection
Nerve damage
You will be quite glad to know that no long-term side effects have been reported by any trial to date.
Success Rate of Stem Cell for Orthopedic Conditions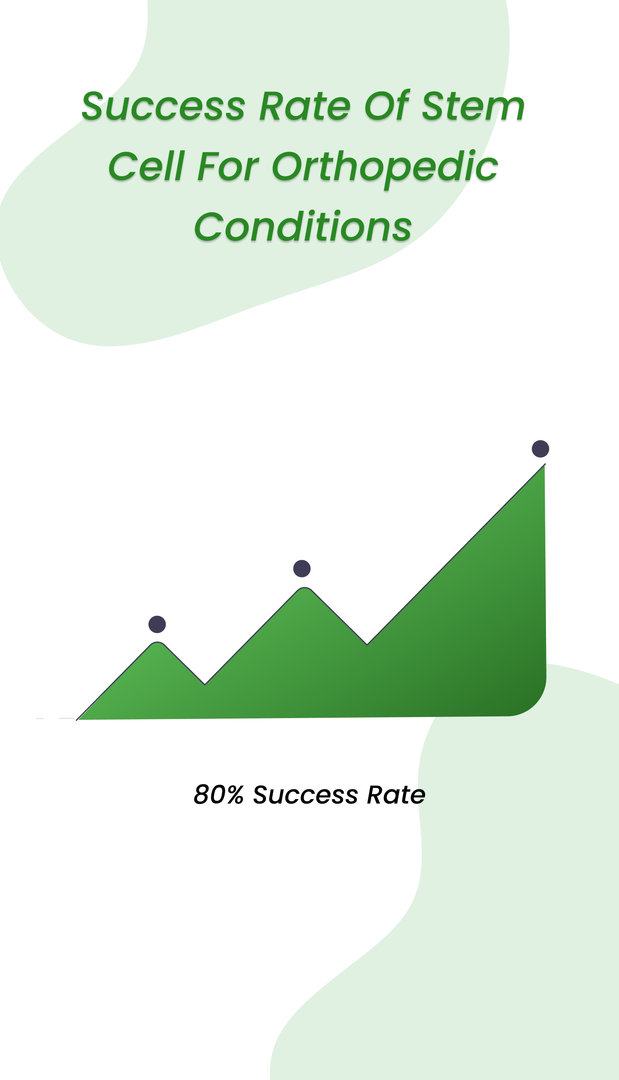 The success rate of stem cell treatment depends on a variety of factors like the severity of the injury, the age of the patient, the type of stem cells used, and proper physiotherapy after the treatment.
Most trials have a success rate of 80%, with nearly all patients reporting a significant improvement in mobility and alleviation of pain.
Stem Cell and PRP Therapy for Orthopedic Conditions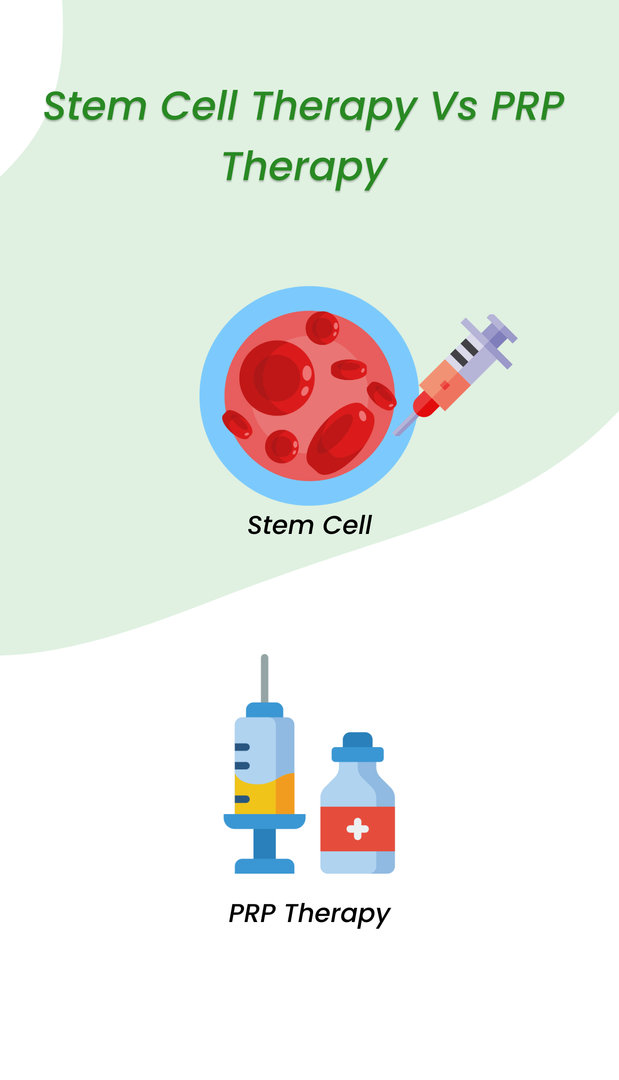 PRP or platelet-rich plasma is also gaining some popularity for the treatment of orthopedic conditions. Some of its properties are similar to stem cells, which can confuse one while selecting a treatment.
To paint a clearer picture, we have made a comparison table between the two therapies.
| | |
| --- | --- |
| PRP Therapy | Stem Cell Therapy |
| PRP only repairs damaged tissue. | Stem Cells not only repair, but also regenerate. They also have immunosuppressive and anti-inflammatory properties. |
| PRP is only preferred in young patients with no medical history. | Stem cells give more promising results and are used in a wider range of orthopedic conditions. |
| PRP is a basic treatment. | Stem cell therapy is a more advanced treatment. |
| The benefits of PRP currently last for a short duration. | The benefits of stem cell therapy last longer (Up to a few years). |
Isn't stem cell therapy quite beneficial?
So, what are you thinking?
Cost of Orthopedic Treatment in India
Frequently Asked Questions
Question and Answers (406)