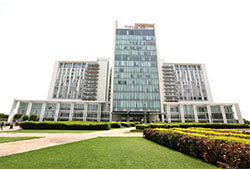 Medanta is one of the best hip replacement hospitals in India, which aims to deliver a wide range of world-class, holistic, and affordable healthcare to patients. The hospital has 1600+ beds and 45 Operation theatres.
A highly competent and experienced team of orthopedics is available to provide you with the best treatment for hip replacement, Back pain.
They have made it possible by using the latest and most advanced technology for treatment such as computer navigation system, high definition cameras, O- Arm, arthroscopic equipment, Alpha operation Theatre, and 3D oriented implants, for greater accuracy and reduced recovery time, to their patient.
Address: Near Olympus, CH Baktawar Singh Rd, Sector 38, Gurugram, Haryana 122001 (Delhi NCR)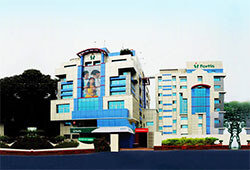 Fortis Hospital was established in the year 1992 with the vision "to create a world-class integrated healthcare delivery system in India, entailing the finest medical skills combined with compassionate patient care" It has 500 beds including 60 ICU beds.
The orthopedic section of the hospital has state-of-the-art facilities and has the finest orthopedists in India that make the orthopedic department of Fortis among one of the best hip replacement hospitals in India.
Some of the key features of Fortis are advanced diagnostics tests like bone density tests, bone scans, etc.
Here, you will find a team of highly qualified and experienced surgeons to get you through hip replacement surgery. They have a qualified team of physiotherapists to help you recover quickly.
Address: No. 52, 1st Main Rd, Gandhi Nagar, Adyar, Chennai, Tamil Nadu 600020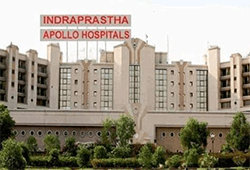 Apollo hospitals are of the highest quality healthcare centers in India. They have highly experienced doctors and surgeons that carry out surgery to patients like senior citizens and even kids injured by sports or other activities.
The key features of Apollo hospitals are advanced intensive care units, highly updated machinery, physiotherapy department for quick recovery after the surgery.
Indraprastha Apollo Hospital has received many national and international awards, some of those are:
APHI Healthcare Excellence Award 2019
Best Hospital in Facility Management & Hospitality
Asian Hospital Management awards
Address: Delhi Highway, Mathura Rd, Sarita Vihar, New Delhi, Delhi 110076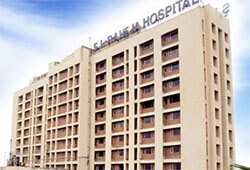 SL Raheja hospital is a part of the Fortis healthcare chain. This is the most value-for-money hospital in a metro city like Mumbai and has some of the best orthopedists in Mumbai.
The hospital has over 140-bed facility; highly advanced diagnostic machines like CT-scan, MRI, etc. tests such as bone density test, bone scan is also available.
The hospital has been accredited by National Accreditation Board for Hospitals and Healthcare Providers (NABH) which has been awarded to very few hip replacement hospitals in India.
Address: Raheja Rugnalaya Marg, Mahim West, Mahim, Mumbai, Maharashtra 400016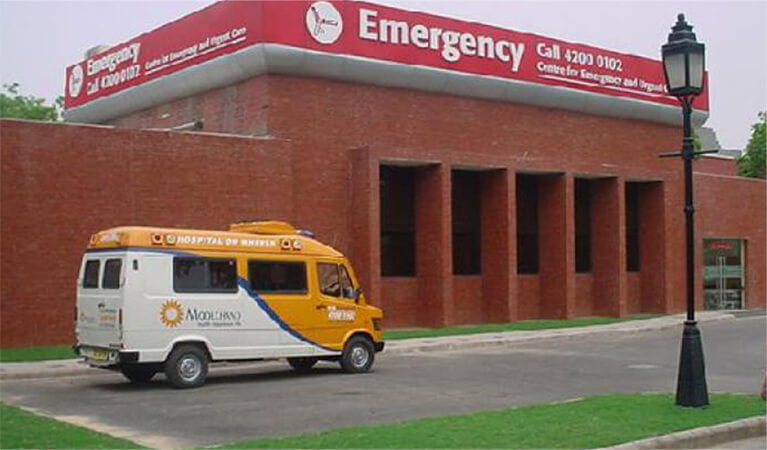 Moolchand Hospital is one of the prominent names when it comes to healthcare in India. It is one of the best joint replacement surgery hospitals in India, which has been providing healthcare services over the last 5 decades.
This hospital has started a special hospital for orthopedics named Moolchand Orthopaedic Hospital for the patient to deal with major joint and bone issues.
Moolchand Orthopedic Hospital has one of the best orthopedic Hospitals in India with internationally trained physicians, advanced technology equipment, and a patient-centric approach.
The hospital has a special bone bank for their patient which is rare in India. It also has next-generation laminar airflow operation theatres which help to minimize infections and hence make it one of the best hospitals in Delhi.
Address: Lajpat Nagar III, Near Moolchand Metro Station, New Delhi 110 024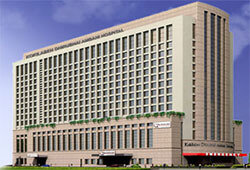 Kokilaben is a multi-specialty hospital with a 750-bed facility and highly advanced equipment which offers you the best surgery for hip replacement in India.
This hospital provides you with a wide range of services, which includes accommodation and customized multi-cuisine food services at affordable prices, to ensure a pleasant and comfortable experience throughout your stay.
Moreover, the Orthopedic department of Kokilaben has performed more than 1600 joint replacement surgeries, 4753+ arthroscopic surgeries, and 1865+ spine surgeries.
Address: Rao Saheb, Achutrao Patwardhan Marg, Four Bungalows, Andheri West, Mumbai, Maharashtra 400053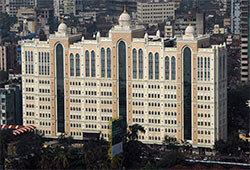 Saifee Hospital was established on June 4, 2005, and it was inaugurated by the Honorable Ex-Prime Minister of India, Dr. Manmohan Singh.
It is a multi-specialty tertiary care hospital that provides medical, surgical, diagnostic, and therapeutic services.
The hospital has over 253-bed facility along with 37 beds in the critical care unit.
Furthermore, the hospital has a world-class infrastructure along with highly skilled professionals, the latest technologies like excellent imaging & diagnostic facilities, and the robotic surgical system make it one of the best hip replacement hospitals in India.
Address: 15/17, Maharshi Karve Rd, Charni Road East, Opera House, Girgaon, Mumbai, Maharashtra 400004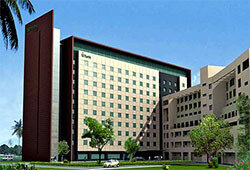 Fortis is among some of the best hospitals for hip replacement surgery in India.
They provide health care services not only in India but also in countries like Dubai, Mauritius, and Sri Lanka.
Fortis has 43 hospitals across the world, with more than 9000 beds and 392 diagnostic centers. This is very rare when you compare it with other hip replacement hospitals in India.
It is among the 30 most technologically advanced hospitals in the world.
Here, the orthopedic department is managed by qualified surgeons supported by advanced treatment machinery.
They have the best hip replacement surgeon in India. This hospital in Mumbai has some of the key features that include advanced diagnostic tests like bone density tests, bone scans, etc.
They have a qualified team of physiotherapists who helps you to recover quickly.
Address: Mulund Goregaon Link Rd, Nahur West, Industrial Area, Mulund West, Mumbai, Maharashtra 400078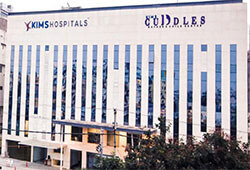 Krishna Institute of Medical Science (KIMS) is a multi-specialty hospital with a 2000 bed facility spread across 6 locations in Telangana , hyderabad ,and Andhra Pradesh.
The KIMS' center for advanced orthopedic surgery is recognized nationally and internationally for its outstanding patient care, education, research, and economical hip replacement surgery.
KIMS Department of orthopedic will offer you the best and timely treatment in the field of orthopedic, common injuries of hip, neck, spine, disc problems.
The orthopedic department of KIMS performs more than 7000 surgical and non-surgical orthopedic procedures each year.
Address: 1-111/55/E, Kondapur Village, Serilingampally Mandal, Hyderabad, Telangana 500087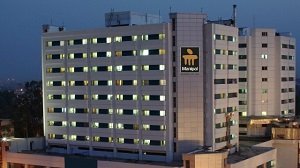 Manipal hospital is a multi-specialty healthcare center, established in 1991 by Manipal Health Enterprises. The hospital has 600-bed and provides treatment for 55+ specialties.
Further, a lot of people prefer visiting this hospital for its reasonable hip replacement cost in India.
The joint replacement center of Manipal hospital works in collaboration with national joint care experts and area orthopedic specialists.
The hospital's world-class infrastructure and modern facilities of the hospital management ensure the least discomfort for you.
Accreditation: NABH, NABL, ISO AAHRPP
Address: 98, HAL Airport Road, Bangalore - 560 017
Frequently Asked Questions
What is the procedure of Hip Replacement Surgery?
What are the signs that signify the need of a Hip Replacement surgery?
What are the Hip Replacement complications?
What is the result after Hip Replacement Surgery?
What are the different types of Hip Replacement?
What activities are restricted after Hip Replacement Surgery?
People of which age are most likely to get hip joints or arthritis problems?
What is Minimally Invasive Surgery?