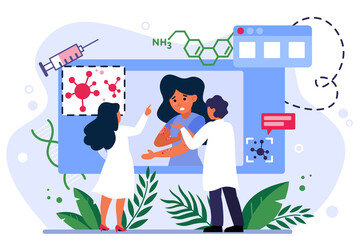 Overview on Eczema
Do you often feel the urge to itch your skin?

While reading this too, did you feel like itching?

This constant itching is a sign of eczema!
Eczema, or dermatitis, is a dermatological condition that makes the skin itchy, cracked, rough, and inflamed. In some cases, blisters also form.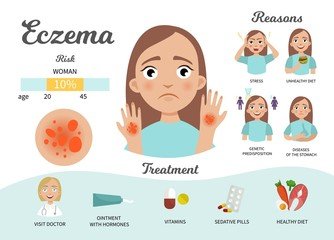 The cause of eczema has not yet been discovered, but a combination of environmental and genetic factors is believed to be the culprit.
There are several types of eczema:
Atopic Dermatitis
Contact Dermatitis
Dyshidrotic eczema
Discoid eczema
Varicose eczema
Asteatotic eczema
So, what symptoms should one look out for?
Well, the general ones are: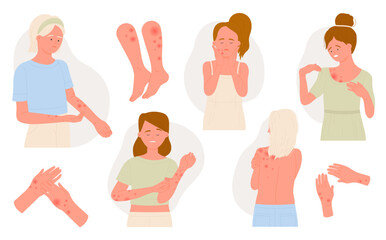 Dry and scaly skin
Flushed skin
Itching
Open, crusted, or weeping sores
While there is no specific test to diagnose eczema, your specialist will analyze your symptoms to arrive at one. Occasionally, a biopsy might be required to rule out other skin conditions.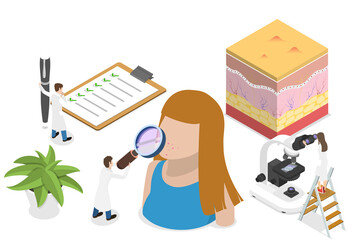 What happened? Are you or your loved one diagnosed with eczema?

Or are you irritated with the constant itching?

Do not worry!

Below we have listed some of the best doctors and hospitals for eczema treatment in India who can help you get rid of this constant itching and irritation!
Best Eczema Doctor in India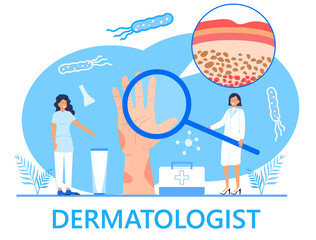 Now that we have a basic idea of this condition called eczema, it's time to know it's treatment.
The most important step is finding the right doctor to treat your condition.
It can be a daunting decision, so we have put together a checklist to help you out:
You require a dermatologist
Check your specialist's qualifications and experience
Do a quick Google search for any patient reviews
To help you decide, we have gone one step further and made a city-wise list of the best eczema doctors in India.
Delhi
Dr. A J Kanwar

Dermatologist and Trichologist
Experience of 47 years as a specialist
Has over 600 publications in international and Indian dermatology textbooks
Leading eczema expert in India
Currently practices at Dr. AJ Kanwar Skin Clinic

Dr. Nidhi Rohatgi

Dermatologist and Cosmetologist with 27 years of overall experience
Currently attached to Fortis Hospital, Vasant Kunj, and Holy Angels Hospital, Vasant Vihar
Click here to know more doctors for eczema treatment in Delhi.
Mumbai
Dr. Kiran Katkar

Dermatologist and Trichologist with an experience of 33 years as a specialist
Published several research papers and given international presentations
Currently practices at Dr. Kiran Katkar's Dermis Skin Wellness Clinic

Dr. Resham Vasani Bhojani

Dermatologist and Trichologist with an overall experience of 24 years
Currently practices at Bhojani Clinic, Matunga
Click here to know more doctors for eczema treatment in Mumbai.
Hyderabad
Dr. Sajjan R Agarwal

Dermatologist with an overall experience of 44 years
Awarded honorary Professorship by IMA
Awarded the doctors award by Ex-CM of Andhra Pradesh Hon. Mr. K Rosaiah
Currently practices at Rama Skin Clinic, Somajiguda

Dr. Venu Kumari

Dermatologist and Dermatosurgeon with an overall experience of 17 years
University topper in MD-dermatology
Currently practices at Venus Institute of Skin and Hair
Click here to know more doctors for eczema treatment in Hyderabad.
Bangalore
Dr. Sachith Abraham

Dermatologist with an overall experience of 29 years
Has undergone additional training in Naples
Currently practices at Dr. Sachith's Skin Clinic in Koramangala and at Manipal Hospitals

Dr. Janet Alexander Castelino

Dermatologist with an overall experience of 30 years
Currently associated with DermaZeal Clinic
Click here to know more doctors for eczema treatment in Bangalore.
Kerala
Dr. Annu Jayan

Dermatologist and Trichologist with an overall experience of 21 years
Currently practices at Skinessence Skin and Hair Laser Aesthetic Clinic, Ernakulam

Dr. Joseph Chalissery

Dermatologist and Trichologist with an overall experience of 13 years
Currently practices at Chalissery Clinic in Ernakulam
Kolkata
Dr. Vivekananda Majumdar

Dermatologist with an overall experience of 44 years
Currently practices at Dr. Vivek Majumdar Clinic

Dr. Atul Taneja

Dermatologist with an overall experience of 28 years
Received Clinical Super-Specialization degrees from AIIMS, Boston University, USA, and the Harvard Medical School, USA
Made significant research contributions to new laser and phototherapy techniques
Currently attached to Apollo Gleneagles Hospitals
Click here to know more doctors for eczema treatment in Kolkata.
Chennai
Dr. Col Rajagopal A

Dermatologist with an overall experience of 60 years
Currently practices at Apollo Hospital, Greams Road

Dr. Ganga Ravikumar

Dermatologist with an overall experience of 32 years
Currently practices at Dermis Skin Clinic, Adyar
Click here to know more doctors for eczema treatment in Chennai.
Ahmedabad
Dr. Rupa Tejas Shah

Dermatologist with an overall experience of 30 years
Specializes in psoriasis, eczema, and vitiligo treatment
Currently practices at Silk Skin Laser Cosmetology Clinic

Dr. Anshul Warman

Dermatologist and Trichologist with an overall experience of 20 years
Currently attached to Apollo Hospital
Click here to know more doctors for eczema treatment in Ahmedabad.
Best Hospital/Clinic for Eczema Treatment in India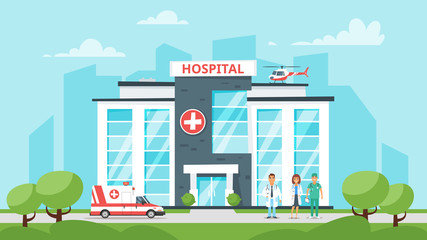 Choosing the right hospital or clinic is almost as important as selecting your doctor.
A few criteria you can check for are:
The hospital/clinic accreditations
The facilities provided by the dermatology department
Patient reviews if available
Most major hospitals in India have several international accreditations and modern medical facilities, which we're sure will complicate your selection process.
Worry not, because below is a city-wise list of the best hospitals for eczema treatment in India.
Delhi
BLK Super Specialty Hospital

One of the first hospitals in India to get NABH accreditation
Has an excellent dermatology department

Artemis Hospital

JCI and NABH accredited
Recipient of 'Most Promising Facility' in 2007 and 'Best Institute of Medical Values' in 2010
Mumbai
Kokilaben Dhirubhai Ambani Hospital

Renowned for its cutting-edge technology and highly skilled specialist
The only hospital in Mumbai to have a 'Full Time Specialist System'

Jaslok Hospital

Designated as a 'Center of Excellence'
Has some of Mumbai's top dermatologists as their staff
Hyderabad
Apollo Hospitals, Jubilee Hills

One of the most renowned health cities in Asia
Has the country's first pre-hospital emergency network with 12 ambulances
Its dermatology department offers specialized care for eczema patients

Continental Hospitals

750-bed NABH-accredited super specialty hospital
Winner of 'The Best Multi Specialty Hospital of the Year Award at the Indo-Global Healthcare Summit in 2014
Has one of the best dermatology departments in Hyderabad
Bangalore
Manipal Hospital, Old Airport Road

Is NABH, JCI, and ISO 9001 accredited
Rated the Most Patient Recommended Hospital in India by the Consumer Voice

Fortis Hospital, Bannerghatta Road

Ranked third among the best hospitals in the world and first in India for Medical Tourism by MTQUA
Also ranked the second best 'Multi-Specialty Hospital in Bangalore'
Kerala
Aster Medcity, Kochi

First hospital in Kerala to receive a JCI accreditation
Has a top-notch dermatology department with the latest medical technology

Amrita Institute of Medical Sciences and Research Center, Kochi

1450-bed super-specialty hospital
ISO 9001:2008, NAAC, NABH, and NABL accredited
Recipient of the FICCI Healthcare Excellence Awards for Patient Safety and Innovation in Medical Technology
Kolkata
Medica Superspecialty Hospital

Has 18 departments and eight Centers of Excellence
Has renowned surgeons and specialists on its panels

Apollo Gleneagles Hospital

700-bed multi-specialty hospital
Ranked the best multi-specialty hospital in Kolkata by The Week- A C Nielsen in 2013
Dermatology department is equipped with the latest medical technology
Chennai
Gleneagles Global Hospital

Treats over 2 lakh patients every year from all around the world
Accredited by NABH, NABL, and JCI

Apollo Hospitals, Greams Road

Provides comprehensive service for diagnosis and treatment of eczema
Equipped with state-of-the-art dermatosurgical unit
Ahmedabad
Shalby Hospital

1700-bed multi-specialty hospital
Accredited by NABH, NABL, and ISO 9001:2008
Winner of the Rajiv Gandhi National Quality Award and FICCI Operational Excellence Award

Zydus Hospital

550-bed super-specialty hospital
One of the largest hospitals in Western India
NABH accredited
Has the best Europe and American-trained medical professionals on its panel
Okay, we've learned about eczema hospitals and doctors in India!

But you must now be wondering which treatments do they use to treat eczema and how much do the treatments cost, right?

Below are the answers!
Eczema Treatment Cost in India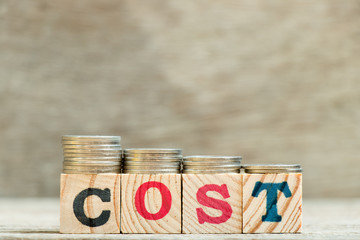 We're sure you're wondering, how is your eczema treatment going to impact your bank account.
Well, the cost of eczema treatment depends on a number of factors such as:
The severity of the disease
The facility you choose for your treatment
Any other underlying medical conditions that could affect your treatment
Generally, eczema is treated with the help of topical ointments and medications.
Let us see how the treatment cost varies across Indian cities.
| | |
| --- | --- |
| City | Cost in INR |
| Mumbai | 3500-6250/year |
| Bangalore | 3500-6250/year |
| Hyderabad | 3300-6000/year |
As you can see from the above table, the cost of atopic dermatitis treatment in India doesn't vary much across Indian cities.
However, it is a different story when you compare the treatment cost of eczema between different countries.
| | |
| --- | --- |
| Country | Cost in USD |
| India | 45-80/month |
| USA | 500/month |
| Australia | 1300/month |
What a difference, right?

But does this mean you will receive inferior treatment in India?

Absolutely not!
The main reason treatment is cheaper in India is because of the lower cost of living and the lower currency rate.
This means you can get access to the same medical technology as Western countries at much more affordable rates!
You will also be very glad to know that most Indian medical insurance providers cover dermatological treatment costs under their policies.
Now, let's discuss,
Best Treatments for Eczema in India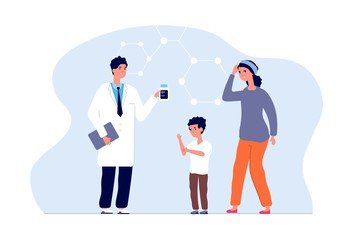 There are several types of eczema, each having its own unique treatment. The most common ones are atopic dermatitis and contact dermatitis.
For this article, we will focus on the treatment of these two conditions for the best treatment for eczema in India.
Atopic Dermatitis
TREATMENT
DESCRIPTION
Topical ointments and creams

Eczema ointment in India is the first line of treatment for atopical dermatitis
Best eczema cream India are usually corticosteroid creams
They reduce inflammation and bring down the rash

Cost in INR- 100-300/month

Anti-histamines

Eczema medicine in India is given in case of severe itching
Anti-histamines are a symptomatic treatment for the itching
They are not advised for long-term use

Cost in INR- 100-200/20 tablets

Antibiotics

A short antibiotic course might be prescribed in case of infection

Cost in INR- 40-150/10 tablets

Emollients

Emollients are special moisturizers to prevent the drying of the skin
They are very useful in managing eczema and preventing major flare-ups

Cost in INR- 200-400/month

Ayurveda

Ayurvedic principles state that the cause of eczema is an imbalance of the kapha and pitta dosh
Panchkarma therapy is advised as eczema natural treatment in India
Ayurvedic treatment for eczema in India like neem, Malabar nut, and pointed gourd are also believed to provide relief
Ayurveda has shown some success in treating and managing eczema

Cost in INR- 200-300/month

Homeopathy

Homeopathic medicine for eczema in India has been successfully used to treat a few cases
It is also quite effective in managing the condition and preventing flare-ups
Sulphur and graphites form the basis of homeopathy treatment for eczema

Cost in INR- 300-500/month

Phototherapy

Phototherapy is used to treat moderate to severe eczema
It is advised when topical medication fails to bring down eczema rashes
Ultraviolet light is used to decrease inflammation
It is also safe to use in children
You might require two to three sessions per week for a few weeks

Cost in INR- 4000-10,000/session

Eczema Home Remedies in India

Atopic dermatitis natural treatment India also helps reduce inflammation in eczema flare-ups
Sandalwood paste is highly effective in decreasing redness. It should be applied once or twice a day every day
Neem paste is another effective remedy. Make a thick paste from neem leaves and apply it once a day every day
Coconut oil is an effective moisturizer for people with eczema. It also prevents infection

Cost in INR- 200-300/month
Contact Dermatitis
Contact dermatitis is caused when the body comes in contact with an irritant or allergen. The very first thing one must do is cease contact with the possible allergen or irritant.
You can wash the affected area with mild soap and water to ease the rashes.
The basic treatment for contact dermatitis is the same as for atopical dermatitis.
The same ointments and medications are prescribed. Phototherapy is rarely required.
We have listed the treatment that differs from atopical dermatitis below.
TREATMENT
DESCRIPTION
Emollients

Calamine lotion is the preferred emollient for contact dermatitis
It reduces rashes and inflammation of the skin
It also brings down itchiness

Cost in INR- 200-300/month

Homeopathy

The homeopathic medicines of choice for treating contact dermatitis are Arsenicum album and Calcarea Carbonica

Cost in INR- 300-500/month

Indian Home Remedies

Dermatitis home remedies India can help treat this condition
Apply a paste of sesame oil, juice of arka, and turmeric to the affected part twice or thrice a day
Have panchanimbaadi choornum after meals for improved healing of rashes

Cost in INR- 200-300/month
New Eczema Treatment in India
So far, there is no cure for eczema. The best we can do is provide symptomatic treatment. However, there is a new treatment that has shown immense potential for curing eczema—Stem cell treatment.
Excited to learn about stem cells?
Well, stem cells are immature cells found in our bodies that can differentiate into any tissue, including skin cells. For eczema treatment, the stem cells can be derived from the bone marrow of the hip bone or the fatty tissue of the abdomen.
Stem cells have an amazing property of repair and regeneration. Studies have shown that they replace damaged skin cells, healing rashes quickly.
Additionally, they also have anti-inflammatory properties, almost eliminating future flare-ups. It must be noted that this treatment is very new and still in its early stages of clinical trials.
Maximum trials have been conducted for atopical dermatitis.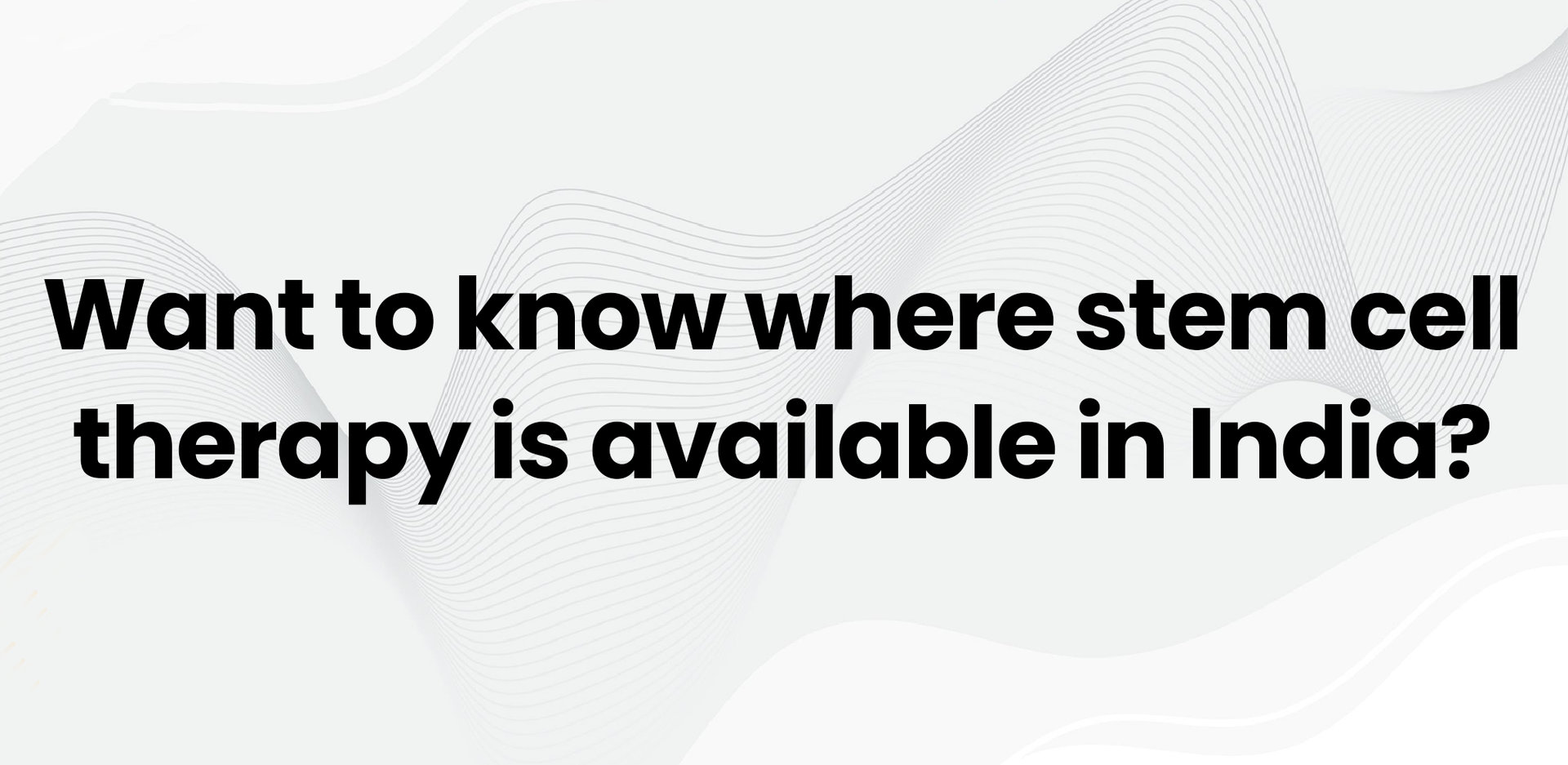 The cost of stem cell treatment in India is 6000 to 9000 USD, with each cycle costing about 2000 USD.
The number of cycles required will depend on the severity of eczema.
Permanent Cure for Eczema in India
We have already seen that there is no cure for eczema yet. However, with the right intervention, the period of remission between eczema flare-ups can be lengthened.
In India, we have the advantage of having natural remedies too. When used in combination with allopathic treatment, the success rate of eczema treatment skyrockets.
This reason has made India an international hub for the treatment of several skin conditions like eczema.
Success Rate of Eczema Treatment in India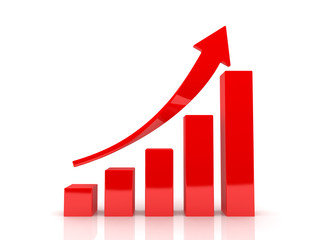 As eczema is a recurring disease, it is difficult to pin down the number of successfully treated cases. A few studies have attempted to gather large amounts of data to give us a clearer picture.
India has a 100% rate of immediate resolution of eczema rashes. Of these patients, less than 30% have a relapse one year after the treatment.
Yes, you read that right!
Why Choose Eczema Treatment in India?
We understand that it is difficult to choose where to get your treatment from.
There are numerous factors to consider.
To make it a little easier for you, we have listed down the reasons India might be the best place for your treatment.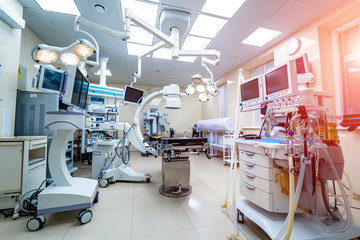 Affordable healthcare
Internationally trained specialists and world-class medical facilities
High success rates of treatment
Several available treatment options available
Easily available medical visas
No language barrier
No waiting period for international patients
So, are you ready to book your tickets to India?
How can ClinicSpots help you in your medical treatment?
ClinicSpots is an integrated medical platform connecting India's best medical facilities and most efficient doctors with patients worldwide. We allow patients to search, compare and coordinate their medical treatments with trusted hospitals. Whether cancer, heart disease treatment, or gender reassignment surgery, we cater to patients in every niche.
Here are the details of how ClinicSpots assist international patients in the following ways:
Medical Counselling

Help With Medical Visa Travel Guidance

Assistance with Payment, Currency Exchange & Insurance
Step 1. Medical Counselling
Steps

Things You Should Know

Visit the Website

Your enquiry is reviewed within 24 hours
You receive call to review medical histories and reports.
Our medical counselors will guide you with treatment plans.
Our medical counselors will assist with travel planning.
You travel to India and begin treatment.

Connect on WhatsApp

You need to send your medical reports over WhatsApp
Our medical counselors will review your reports.
Our executives pitch doctors and hospitals best suited to your needs.
Treatment is tailored to meet your financial and medical expectations.
Our medical counselors explain tentative treatment plans.
You will receive a cost estimate.

Video consultation

Connect with doctors to make informed choices.
Clear all your doubts regarding critical care before you travel.
Connect with India's best doctors regarding critical cases such as transplants, cancer treatment, surgical complications etc.
Step 2: Help With Medical Visa Travel Guidance
Steps

Things You Should Know

Medical Visa

Medical visa is issued for 3-6 months as per the line of tentative treatment.
We assist in extending visa duration (IF REQUIRED)

Visa Invitation Letter

Only NABH/JCI-accredited hospitals can give VIL.
We issue VIL once you confirm your visit to India.
With VIL, visa to India is processed and issued quickly.

Travel Guideline

Through VIL, 2 people will get visas to assist the patient (max. 3 in some cases)
Patients can visit India on tourist visa for minor treatments (dermatology treatment, basic health check up, etc)
Patients need medical visas in India to undergo major treatments (cancer, cardiovascular issues, neurological issues, etc)
Patients in India need a medical visa for admission to a hospital.

Stay & Bookings

We assist in FRRO form registration.
We assist in C form submission.
We arrange accommodation suiting your medical needs (built-in kitchen, infection control)
We arrange accommodation suiting your financial needs
Step 3: Assistance with Payment, Currency Exchange & Insurance
Steps

Things You Should Know

Payment

Cash payment limit is subject to change with the hospital
Only cash is accepted for minor medical expenses (doctor consultation, blood tests)
Wire transfer/Credit/Debit card accepted for major expenses
International currencies accepted in SUPER/multi-specialty hospitals
We do not participate in fundraising initiatives

Currency Exchange

We assist you with forex
Hospital admin assists you with forex

Insurance

Send your insurance documents to our executives
Our executives will check which hospitals accept the insurance policy.
Hospitals then directly connect with your policy provider.
Frequently Asked Questions
What are stem cells and how are they useful?
What diseases can be treated through stem cells?
Where will the cells be taken or sourced from?
Will stem cell therapy have any after effects?
Will there be medications and diet restrictions following stem cell therapy?
Is stem cell therapy permanent?
What precautions to take post stem cell therapy?
What's the cost of stem cell therapy in India?