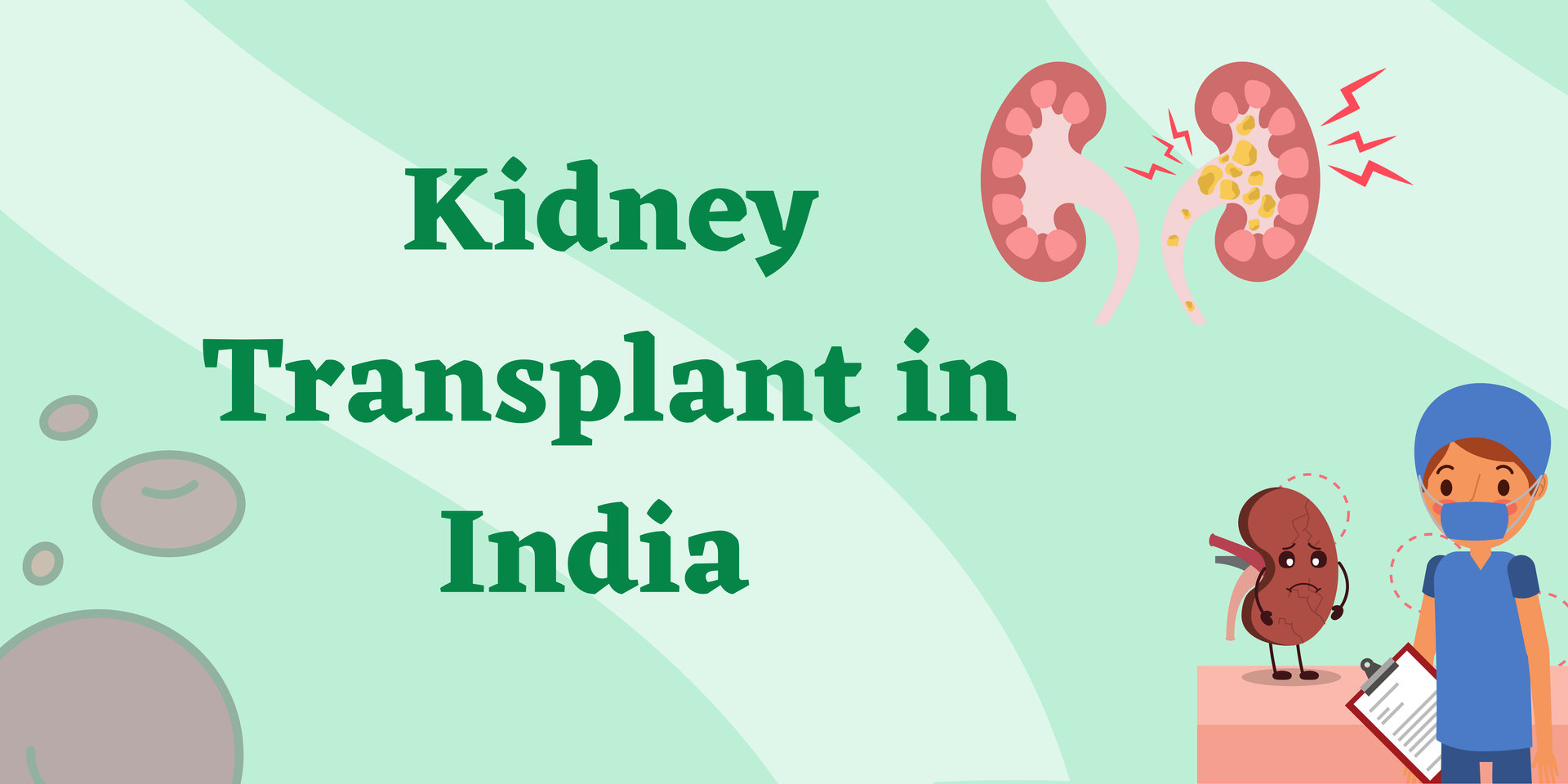 Overview
India is a leading destination for kidney transplants, with over 222,000 people visiting the country annually for this procedure. Around 7,500 kidney transplants are performed in 250 centers across India each year. India offers high-quality medical care and advanced technologies, combined with a cost-effective healthcare system. Skilled surgeons achieve a remarkable success rate of 90%–95% in kidney transplants.
Do you know?
The first kidney transplant in India was performed in 1971 at the Christian Medical College (CMC) in Vellore, Tamil Nadu. India has made remarkable advancements in the arena of kidney transplantation and has now emerged as one of the top choices globally for individuals seeking this medical procedure.

Kidney transplantation is often needed for people with ESRD, a condition where the kidneys fail to function properly. Common causes of ESRD include chronic kidney disease, polycystic kidney disease, glomerulonephritis, and diabetes.
Although kidney transplantation is considered a major surgery, its impact on the quality of life and life expectancy of individuals living with end-stage renal disease (ESRD) is truly remarkable.
Your health is too important to ignore – schedule your appointment now.
Are you thinking of having a kidney transplant in India?

Don't worry, we have identified the best hospitals in India for your convenience!
Best kidney transplant hospitals in India
1. BLK Max Super Speciality Hospital, Delhi
The kidney transplant program is recognized as a center of excellence, with successful transplants in clinically difficult and complex cases like HIV.
A dedicated transplant unit is equipped with advanced dialysis machines, the latest diagnostic and therapeutic facilities, and isolation rooms.
BLK Max Hospital offers the facility for Continuous Renal Replacement Therapy (CRRT) for hemodynamically unstable patients.
2. BGS Gleneagles Global Hospital, Bangalore
BGS Global Hospital

is the 1st hospital in India to perform combined kidney and heart transplantations.

Covers both live and cadaver transplants.

Services include-Solitary kidney transplant, Laparoscopic donor Nephrectomy, Combined Liver Kidney Transplant and Combined Kidney Pancreas Transplant and Cadaver renal transplantation.
3. Gleneagles Global Health City, Chennai
Gleneagles Global Health City

is one of the leading organ transplantation hospitals with multiple accreditations.

Dedicated multi-organ transplant center, including kidney transplants, treating thousands of patients each year.

Offers both live and cadaver transplants.
4. Kokilaben Dhirubhai Ambani Hospital, Mumbai
Kokilaben Hospital offers the largest dialysis units in Mumbai

Provides stringent infection control practices, immunosuppressive protocols and proactive vigil

ance

for complications and their prompt management.

Services include-Cadaver and Living Donor Kidney Transplants, Paired Kidney Exchanges, ABo-incompatible transplantation and Laparoscopic Donor Nephrectomy
5. Apollo Health City, Hyderabad
The Apollo Transplant Institutes (ATI) has become a prominent global leader in multi-organ transplantation, boasting an impressive success rate of 91%. Recognized for its extensive scope and outstanding track record, ATI is at the forefront of this life-saving medical field.

Both living donor surgery and cadaver surgery are carried out with high-end equipment and state-of-the-art infrastructure.

Services offered: management of kidney disease; kidney transplantation
Click here to learn more about kidney transplant hospitals in India!
Having the best hospital is not enough, you should also look for the best doctors for your transplant surgery!!

Here is the list of the best kidney transplant doctors in India.
Best doctors for kidney transplants multi-specialty in India
Best Kidney transplant doctor in Delhi
1. Dr. Anant Kumar
Dr. Anant Kumar performed more than 1500 kidney transplants, including many re-transplants

, pediatric transplants, ABO-incompatible, and high-risk transplants.

Credited with introducing the latest robotic surgery in 2015
Specialties: Kidney Transplantation, Robotic Assisted Laparoscopic Urology, Renovascular Hypertension, Laparoscopic Urology

Current hospital - Max Super Specialty Hospital, Chairman Urology Renal Transplant and Robotics

Clinical research in transplantation

2. Dr. H.S.Bhatyal
Dr. H.S. Bhatyal has performed more than 2000 successful kidney transplants.
Established numerous kidney transplant centers across India and also set up a center in Tanzania.
1st surgeon to perform 14 successful kidney transplants in Tanzania
Set up the modern urology and renal transplant departments at the Army Hospital in Delhi
Performed the first successful kidney transplant for the Indian Armed Forces.

Expert in robotic urological surgical procedures
Best Kidney transplant doctors in Mumbai
1. Dr. Arun Halankar
Specialties- Renal transplantation, acute renal failure, and hemodialysis.

Current hospitals are Jaslok Hospital and Shushrusha Hospital, Mumbai.

Dr. Arun Halankar

has 46 years of extensive experience in Renal Transplantation.
2. Dr. Sharad Sheth
Has performed more than 500 live kidney transplants and more than 20 cadaver transplants.
Dr. Sharad Sheth

has 40 years of experience and specialties

in kidney transplants, renal conditions, and acute renal failure.

Current hospital: Kokilaben Dhirubhai Ambani Hospital, Mumbai
Best Kidney transplant doctors in Chennai
1. Dr. Saritha Vinod
Dr. Saritha Vinod has 26 years of experience in this field and specializes in kidney transplant, transplant n

ephrology, and urinary tract.

Current hospital -Apollo Spectra Hospital

Has a

diploma

from the American Board of Internal Medicine (Nephrology and Internal medicine)
Dr. A. Kanakaraj
Experience- 31 years

Specialties- Ureteroscopy (URS), Kidney Stone Treatment, Renal (Kidney) transplant.

Current hospital -Miot International, Chennai
Best Kidney transplant doctors in Bangalore
Dr. H Sudarshan Ballal
Experience- 34 years

Specialties- Kidney Transplant, peritoneal dialysis, chronic kidney disease, acute kidney disease.

Current hospital -

Director of Manipal Institute of Nephrology & Urology

Has the distinction of being one of the few to be triple Board certified in Internal Medicine, Nephrology & Critical Care.

Awarded the Rajyotsava Award 2005, Namma Bengaluru Awards 2009, Dr. B. C. Roy award, 2010, Trinity Vaidya Ratna Award 2010 and Sagar Awards 2010 and Aryabhata International Award in 2011

Gold medalist in MBBS and MD and further trained in USA
Dr. Ramachandra. P.
Experience- 20 years

Specialties- Kidney and renal transplant, Renal Sciences

Current hospital -Sparsh Hospital, Bangalore
Best Kidney transplant doctors in Hyderabad
Dr. Sanjay Maitra
Experience- 22 years

Specialties- Kidney Transplant, hemodialysis, renal replacement therapy and peritoneal dialysis

Expert in living and cadaveric kidney transplantation

Current hospital -Apollo Hospitals, Hyderabad
Dr. Ravi Vemagiri Andrews
Experience- 17 years

Specialties- kidney dialysis and transplantation, laparoscopic Nephrectomy

C

urrent hospital -Sparsh Hospital, Bangalore
Wait, before moving to the cost, let's have a look at the types of kidney transplants in India!
Take charge of your health and your life. Contact us today!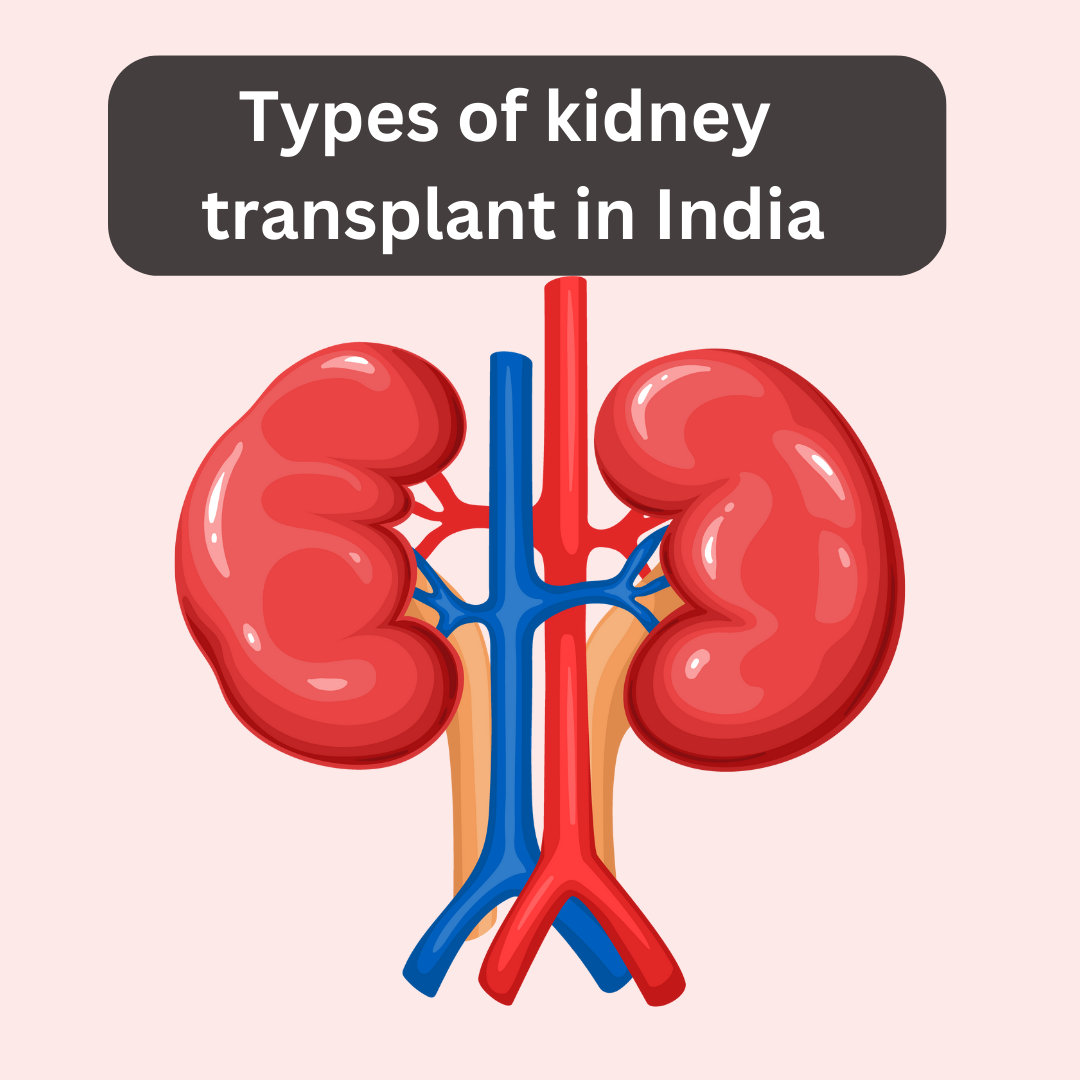 What are the types of kidney transplants performed in India?
The advancement in medical technology has given rise to different techniques of Kidney transplant in India.
The below table gives you a gist of the three main types of kidney transplants in India:
Type of kidney transplant

Brief description

Cost

Traditional Open Nephrectomy

This surgical procedure involves an open incision for kidney removal and transplantation.

Diseases treated: Kidney Cancer,

Kidney Stones

, Polycystic Kidney Disease (PKD)

$5500 - $ 6580

Laparoscopic Nephrectomy

This is a minimally invasive procedure. Small incisions are made and specialized tools are used for kidney removal and transplant.

Diseases Treated:Non-functioning or Diseased Kidney, Polycystic Kidney Disease (PKD), Kidney Stones

$ 3150 - $ 3850

Robotic Kidney Transplant

This is an advanced surgical technique. It uses robot-assisted technology for precise and minimally invasive kidney transplants.

Diseases Treated: Chronic Kidney Disease (CKD), Diabetic Nephropathy, Glomerulonephritis

$ 11700 - $ 14300
So, finally, the most important aspect before taking any decision is to know the cost! Below we have discussed the kidney transplant cost in detail!
What is the kidney transplant price in India?
Kidney transplantation in India is much more affordable than in other countries, ranging from $7,510 to $17,000, without compromising on quality.
The price of kidney organ in india ranges from $8,400 to $14,500.
Here is an overview of the cost of kidney transplants in top Indian cities:
Now take a look at kidney transplant costs within cities of India.
| | |
| --- | --- |
| Cities | Cost |
| Mumbai | $8486 - $16973 |
| Delhi | $8186 - $16372 |
| Bangalore | $8036 - $16071 |
| Chennai | $7360 - $14720 |
| Hyderabad | $7135 - $14269 |
| Kolkata | $6534 - $13067 |
Now take a look at kidney transplant costs in other countries of the world as well!!
| | |
| --- | --- |
| Country | Cost |
| USA | $2,00,000 - $4,00,000 |
| UK | $49,000 - $56,000 |
| India | $8,500 - $17,000 |
| Canada | $28,000 - $35,000 |
| Singapore | $49,000 - $70,000 |
| UAE | $28,000 - $35,000 |
What are the factors that affect the cost of Kidney transplants in India?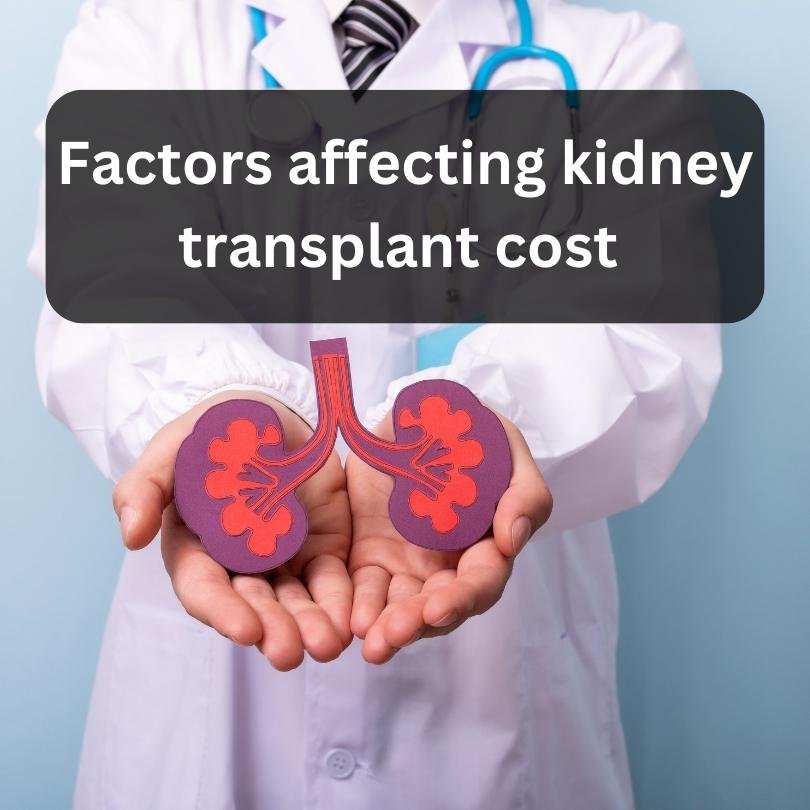 There are several factors that can be held responsible for affecting the price of kidney transplants in India. The factors are mentioned in the list below:
Kind of procedure

Patient's age

Medications- before, during, and after surgery

Reputation of hospital

Duration of hospital stay

Rehabilitation and physiotherapy

Doctors' experience and fees
Want to know, what will be included in your kidney transplant package in India?

Scroll Down to know!!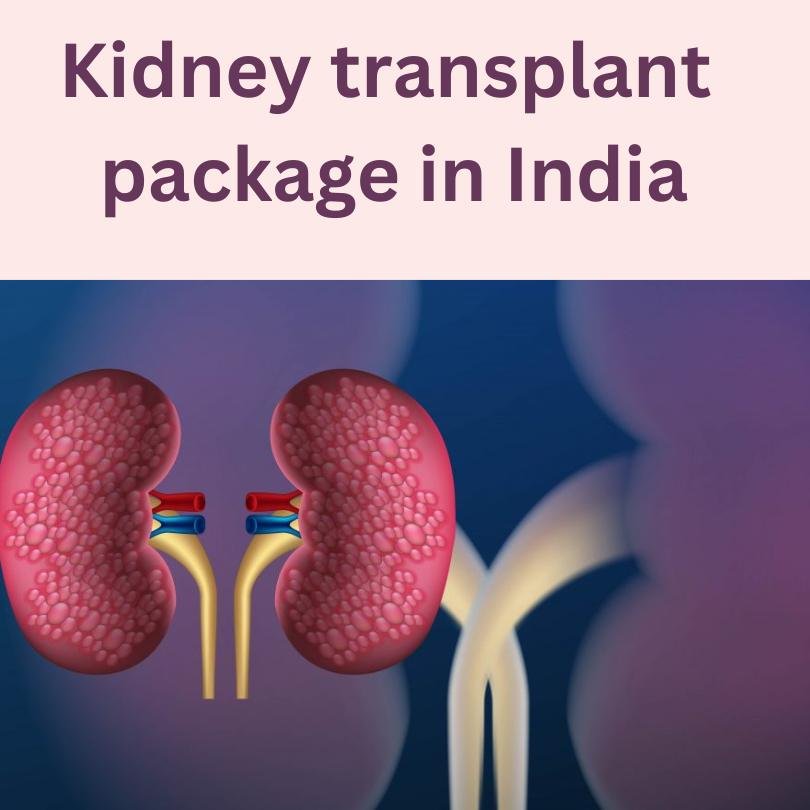 Kidney Transplant in India Package
A kidney transplant package in India typically includes:
Donor evaluation and testing

Pre-transplant investigations

Surgical procedure

Hospital charges (for donor and recipient)

Medications (immunosuppressants)

Post-transplant care and follow-up

Diagnostic tests for monitoring
Note - The specific inclusions may vary depending on the hospital and individual circumstances.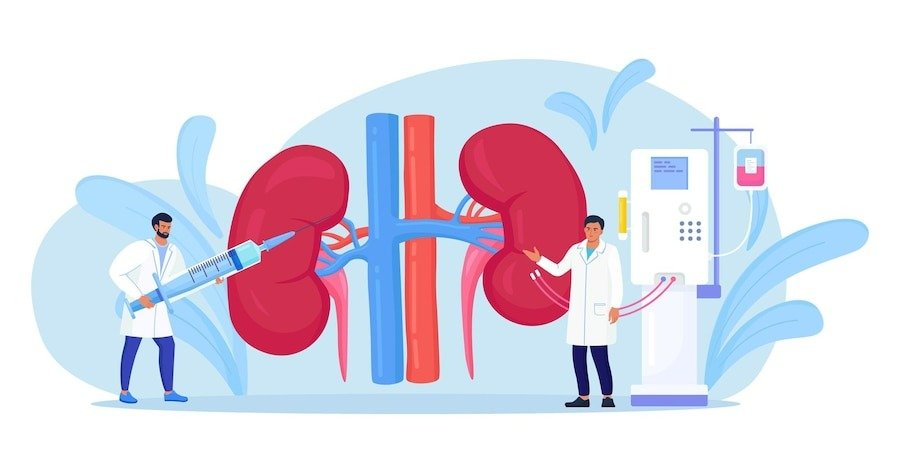 Free Kidney Transplant in India
In India, the government has implemented various initiatives and programs to provide affordable healthcare, including organ transplantation. While it's uncommon to find completely free kidney transplant procedures, there are certain schemes and organizations that aim to support patients who cannot afford the full cost of transplantation.
Here are a few options to explore:
Pradhan Mantri National Dialysis Programme (PMNDP): This initiative by the Government of India provides free or highly subsidized dialysis services to economically disadvantaged patients. While dialysis is not a permanent solution for kidney failure, it can help manage the condition until a transplant becomes feasible.
Rashtriya Swasthya Bima Yojana (RSBY): RSBY is a government-funded health insurance scheme that aims to provide coverage for below-poverty-line families. It offers financial protection for hospitalization and surgical procedures, which may include kidney transplantation depending on the specific policy.
State-Specific Healthcare Schemes: Some Indian states have implemented their own healthcare schemes that may cover the cost of kidney transplantation for eligible individuals. Examples include the Aarogyasri scheme in Andhra Pradesh and the Bhamashah Swasthya Bima Yojana in Rajasthan. The coverage and eligibility criteria may vary by state.
Non-Governmental Organizations (NGOs): There are several NGOs in India that work towards providing financial assistance and support for organ transplantation. These organizations may offer funding or help in connecting patients with resources to cover the cost of transplantation.
It's important to note that eligibility criteria, coverage, and availability of these programs may vary. To determine if you qualify for any of these initiatives or to explore other potential avenues for financial assistance, it is advisable to contact the respective government departments, healthcare organizations, or NGOs in your area.
Are you worried about the success rates? The next section will clear all your doubts!
Your well-being is our priority - call us to book your appointment today
What is the Kidney transplant success rate in Indkidney
Kidney transplant success rate in india is usually high. The exact success rate can vary due to several factors. Those factors include:
Recipient's health condition

Quality of donor organ

Technique of surgery

Post-op care
However, the average success rate of kidney transplants in India is 85% to 95%. Each case is unique and has its own complications that can impact the success of the surgery.
Why choose India for a kidney transplant?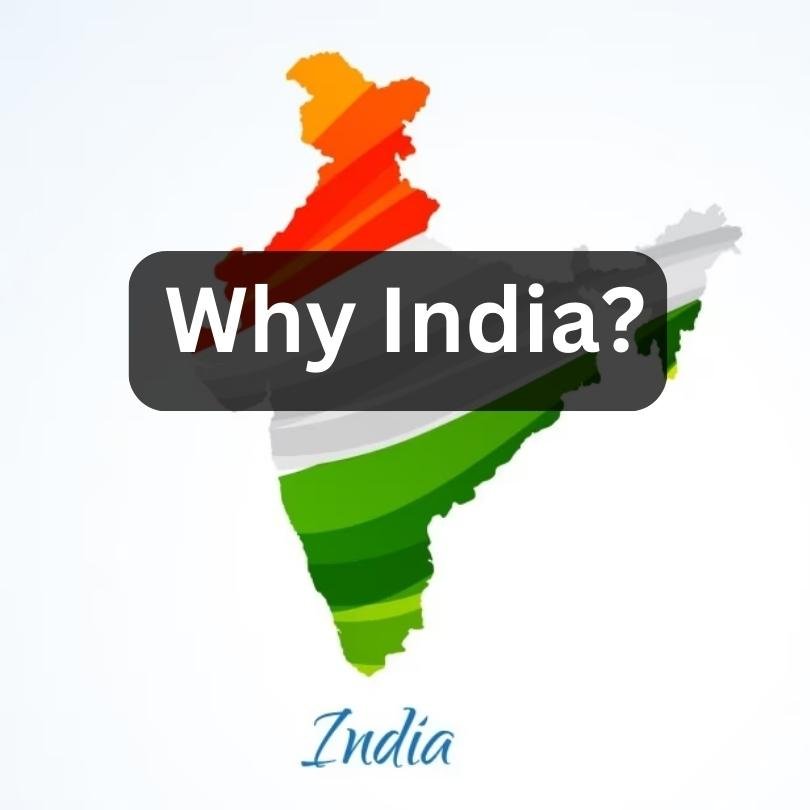 India offers compelling reasons to be preferred as the top destination for kidney transplant procedures:
Economic advantage- The value of the Indian currency makes healthcare facilities much more affordable than in any other country in the world.
Cost of living - India has a much lower cost of living. Than other developed countries. This reduces the expenses for necessities such as food, healthcare, and transportation.
Quality treatment - India has gained recognition for excelling in urology and nephrology. A large number of successful kidney transplant procedures are performed every year in India.
Top hospitals- There are hospitals in India that specialize in Kidney transplants. These hospitals hold prestigious accreditations such as NABH and JCI. They provide advanced and innovative healthcare services on par with international standards.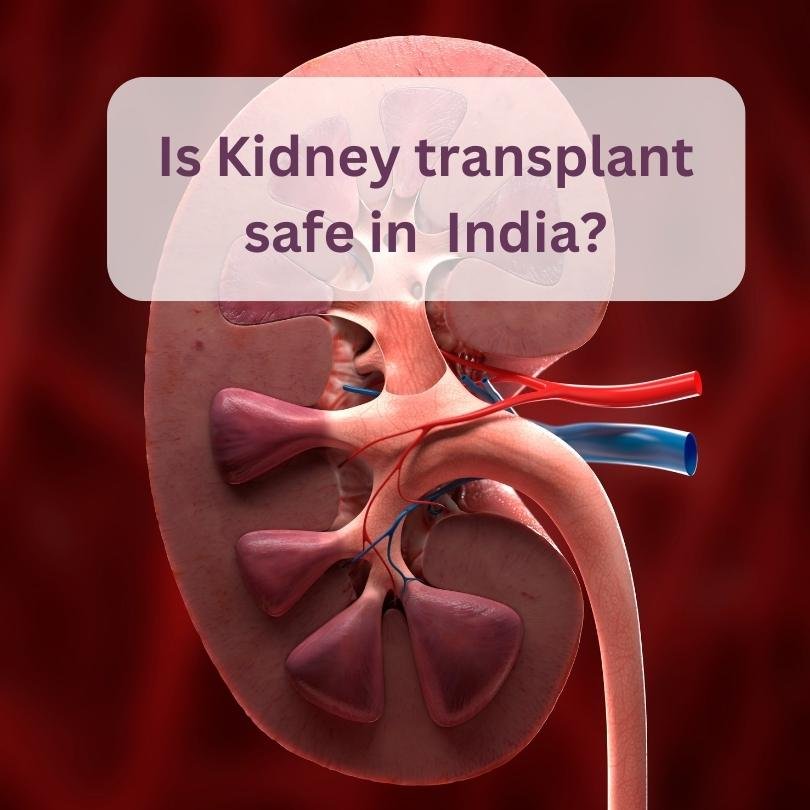 Is kidney transplant in India safe?
Kidney transplants in India are safe and successful when conducted by qualified experts in reputable hospitals.
Choose a well-established hospital with a dedicated transplant team, experienced surgeons, nephrologists, and anesthetists, ensuring comprehensive pre-transplant evaluation, surgery, post-operative care, and long-term follow-up for a secure procedure.
Additionally, it's important to consider the following factors to ensure the safety of the procedure:
Accreditation: Check if the hospital or transplant center is accredited by recognized organizations and regulatory bodies. Accreditation ensures that the institution meets certain standards of quality and safety.
Surgeon's expertise: Verify the credentials, experience, and expertise of the transplant surgeon who will be performing the procedure. Look for surgeons who have a good success rate and experience in kidney transplantation.
Infection control measures: Inquire about the hospital's infection control protocols, including measures to prevent post-operative infections. Hospitals with proper infection control practices can significantly reduce the risk of complications.
Post-transplant care: Adequate post-transplant care and follow-up are crucial for a successful outcome. Ensure that the hospital has a well-established system for monitoring patients after the transplant and managing any complications or rejection episodes that may arise.
Patient reviews and testimonials: Consider reading reviews and testimonials from previous patients who have undergone kidney transplant procedures in the hospital or with the surgeon you are considering. This can provide insights into the quality of care and patient satisfaction.
It is always advisable to consult with the doctor for personalized advice and recommendations based on your specific medical condition and requirements.
Things to consider when going for a kidney transplant in India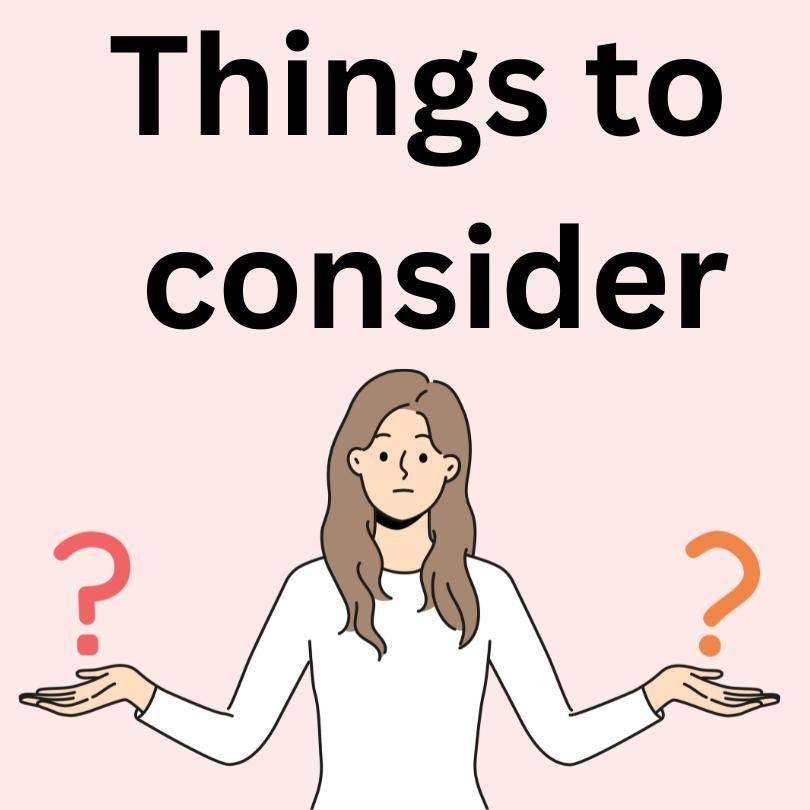 When considering a kidney transplant in India, there are several important factors to keep in mind.
Here are some key considerations:
Medical Facilities and Expertise: Research and select a reputed hospital or transplant center in India with a strong track record of successful kidney transplant procedures. Look for facilities that specialize in renal transplantation and have experienced transplant surgeons, nephrologists, and support staff.
Doctor's Expertise and Experience: Ensure that the transplant surgeon and medical team have extensive experience in performing kidney transplants. Consider the surgeon's success rates, qualifications, and reputation within the medical community.
Transplant Center Accreditation: Verify that the hospital or transplant center is accredited and meets national or international standards for organ transplantation. Accreditation ensures adherence to quality standards and patient safety protocols.
Waiting List and Donor Options: Understand the waiting list criteria and process for receiving a deceased donor kidney or the possibility of a living donor transplant. In India, living donor transplants, including those from family members, are commonly performed.
Financial Considerations: Evaluate the cost of the transplant procedure, including pre-transplant evaluations, surgery, hospital stay, post-operative care, and immunosuppressive medications. Discuss insurance coverage and financial assistance options with the hospital or transplant center.
Organ Transplant Laws and Regulations: Familiarize yourself with the legal and ethical aspects of organ transplantation in India. Ensure that the transplant center follows transparent and ethical practices in organ procurement and allocation.
Support System: Consider the availability of post-transplant care, including regular follow-up visits, monitoring, and medication management. Assess the transplant center's ability to provide necessary support and resources for your recovery.
Travel and Accommodation: If you are traveling to India for the transplant, consider logistics such as travel arrangements, accommodation options, and local support networks. Choose a location with easy accessibility to the hospital or transplant center.
Language and Cultural Considerations: Ensure that you can effectively communicate with the medical team and understand the local language or arrange for translation services if required. Be aware of any cultural nuances that may impact your experience.
Pre- and Post-Transplant Evaluation: Prepare for a comprehensive medical evaluation to assess your eligibility for transplantation. This evaluation typically includes blood tests, imaging scans, cardiac assessment, and psychological. Understand the post-transplant care requirements and long-term medication regimen.
It is crucial to consult with specialists who can provide personalized advice based on your specific medical condition and circumstances.
Want to inquire your about personalized treatment expenses? Don't hesitate. Talk to us today.
Is Kidney transplant available in government hospitals in India?
Yes, kidney transplantation is available in government hospitals in India. The Indian government has taken significant steps to make organ transplantation accessible to a broader population, including those who may not be able to afford private healthcare facilities.
Here's some information on kidney transplantation in government hospitals in India:
Government Initiatives: The Indian government and state governments have initiated programs to promote organ transplantation, making it accessible to economically disadvantaged individuals.
Infrastructure: Major government hospitals in cities have dedicated kidney transplant units with modern facilities and experienced medical teams.
Subsidized or Free Transplants: Some government hospitals offer subsidized or free kidney transplants to eligible patients, providing support to those unable to afford private healthcare.
Donor Programs: Government hospitals participate in deceased donor organ procurement programs, reducing waiting times for kidney transplants.
Quality of Care: While cost-effective, government hospitals maintain a good standard of care. Their medical professionals are well-trained in kidney transplants and post-operative care.
Eligibility: Eligibility criteria for kidney transplantation in government hospitals vary by state, considering factors such as income, residency, and medical need.
Note: Availability, waiting times, and resources in government hospitals may have limitations. Consult with healthcare authorities for specific details in your region.
Kidney transplantation is a life-saving surgery, but it can be expensive. Choosing the right insurance plan can help you cover the costs of transplantation and make it more affordable.
Insurance plan for Kidney transplantation in India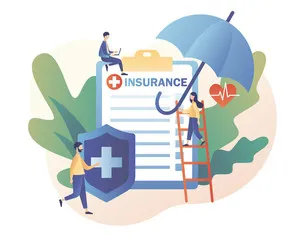 There are many insurance plans in India that cover kidney transplantation. These plans may be offered by private health insurance companies or through government-sponsored health insurance schemes. The coverage and specific details of the plan can vary, so it is important to carefully review the terms and conditions of the policy before choosing one.
Here is a list of some insurance plans in India that cover kidney transplantation, with details:
| | | |
| --- | --- | --- |
| Plan | Company | Details |
| Organ Transplant Comprehensive Policy | Star Health and Allied Insurance Company | This plan covers all the expenses associated with kidney transplantation, including the cost of the kidney, the surgery itself, and any post-operative care. It also covers the cost of donor screening and evaluation. |
| Critical Illness Plan | HDFC ERGO General Insurance Company | This plan pays a lump sum benefit if you are diagnosed with a critical illness, such as kidney failure. This benefit can be used to pay for the cost of kidney transplantation, as well as other expenses related to your treatment and recovery. |
| Medicare Protect | TATA AIG General Insurance Company | This plan covers the cost of in-patient hospitalization for kidney transplantation, as well as pre- and post-operative care. It also covers the cost of second opinions, if necessary. |
| Medicare Premier | TATA AIG General Insurance Company | This plan covers the cost of in-patient hospitalization for kidney transplantation, as well as pre- and post-operative care. It also covers the cost of organ donor screening and evaluation. |
What are the key things to keep in mind for post-transplant care in India?

Lets see below!
Post-Transplant Care in India
After a successful kidney transplant in India, the post-operative care and recovery process are crucial for ensuring the long-term success of the transplant. Patients can expect the following:
1. Post-Operative Recovery Process:
Hospital Stay: Following the surgery, patients are closely monitored in the hospital for several days to ensure that the transplanted kidney is functioning properly and that there are no complications.
Pain Management: Medications are provided to manage pain and discomfort during the recovery phase.
Diet and Nutrition: Nutritionists work with patients to develop a diet plan that supports kidney health and helps in the recovery process.
Physical Activity: Gradual introduction of physical activity is essential to regain strength and mobility.
2. Follow-Up Care and Medication:
Immunosuppressant Medications: Patients need to take immunosuppressant drugs to prevent their immune system from rejecting the transplanted kidney. These medications are continued for life.
Regular Check-Ups: Scheduled follow-up appointments with transplant specialists are essential. These visits include monitoring of kidney function, medication adjustments, and addressing any issues.
Infection Prevention: Patients are educated about infection prevention and maintaining good hygiene to minimize the risk of infections.
Finding the process difficult?

We can help you out!
How does ClinicSpots help?

The leading medical tourism business in India is ClinicSpots. You can manage the process of receiving medical care overseas with its assistance. We can help you make the hassle-free planning of your medical travel. Our knowledgeable staff is here to assist and direct you at every turn. We help you with many different things, including getting a visa, making an appointment, making a budget, and more.
Here are the details of how ClinicSpots assist international patients in the following ways:
Medical Counselling

Help With Medical Visa Travel Guidance

Assistance with Payment, Currency Exchange & Insurance
Step 1. Medical Counselling
Steps

Things You Should Know

Visit the Website

Your enquiry is reviewed within 24 hours
You receive call to review medical histories and reports.
Our medical counselors will guide you with treatment plans.
Our medical counselors will assist with travel planning.
You travel to India and begin treatment.

Connect on WhatsApp

You need to send your medical reports over WhatsApp
Our medical counselors will review your reports.
Our executives pitch doctors and hospitals best suited to your needs.
Treatment is tailored to meet your financial and medical expectations.
Our medical counselors explain tentative treatment plans.
You will receive a cost estimate.

Video consultation

Connect with doctors to make informed choices.
Clear all your doubts regarding critical care before you travel.
Connect with India's best doctors regarding critical cases such as transplants, cancer treatment, surgical complications etc.
Step 2: Help With Medical Visa Travel Guidance
Steps

Things You Should Know

Medical Visa

Medical visa is issued for 3-6 months as per the line of tentative treatment.
We assist in extending visa duration (IF REQUIRED)

Visa Invitation Letter

Only NABH/JCI-accredited hospitals can give VIL.
We issue VIL once you confirm your visit to India.
With VIL, visa to India is processed and issued quickly.

Travel Guideline

Through VIL, 2 people will get visas to assist the patient (max. 3 in some cases)
Patients can visit India on tourist visa for minor treatments (dermatology treatment, basic health check up, etc)
Patients need medical visas in India to undergo major treatments (cancer, cardiovascular issues, neurological issues, etc)
Patients in India need a medical visa for admission to a hospital.

Stay & Bookings

We assist in FRRO form registration.
We assist in C form submission.
We arrange accommodation suiting your medical needs (built-in kitchen, infection control)
We arrange accommodation suiting your financial needs
Step 3: Assistance with Payment, Currency Exchange & Insurance
Steps

Things You Should Know

Payment

Cash payment limit is subject to change with the hospital
Only cash is accepted for minor medical expenses (doctor consultation, blood tests)
Wire transfer/Credit/Debit card accepted for major expenses
International currencies accepted in SUPER/multi-specialty hospitals
We do not participate in fundraising initiatives

Currency Exchange

We assist you with forex
Hospital admin assists you with forex

Insurance

Send your insurance documents to our executives
Our executives will check which hospitals accept the insurance policy.
Hospitals then directly connect with your policy provider.
Do you think India is the correct destination for kidney transplant surgery? Did you say yes?
Frequently Asked Questions
What are the eligible criteria for a kidney transplant in India?
Can a foreigner undergo a kidney transplant in India?
Are there any age restrictions for kidney transplant recipients in India?
What are the risks associated with kidney transplantation in India?
How long do transplanted kidneys typically last in India?
Is it possible to receive a kidney from a living donor in India?
What is the waiting period for a kidney transplant in India?
What should I expect during the evaluation process for kidney transplantation in India?