Overview
Robotic surgery assists doctors in performing complex operations and procedures with accuracy and precision. Robotic surgery also increases the flexibility and control of the procedures, which are difficult to achieve in traditional surgical procedures. Sometimes, this robotic surgery is coupled with conventional surgical procedures as per the convenience and requirements of the case.
If we talk about the commonly used robotic surgical system, one arm has a camera attached to it, and the other has surgical equipment. The surgeon sits near a computer that displays an HD, magnified, 3D view of the surgical area. The surgeons have to operate the arms of the robot properly to complete the procedure.
Are you interested in knowing some facts about robotic surgery in India? Read along to learn more!
Insights into robotic surgery in India
In the year 2000, the FDA approved the Da Vinci system, an urologic robotic surgery.

AIIMS, New Delhi, was the first to install the system in 2006.

The decade that followed (2007–2017) saw massive growth in robotic surgery in India.

Currently, India has 66 robotic surgery centers where 71 robotic systems have been installed.

There are more than 500 doctors who are trained to use robotic systems for surgical procedures.

In the country, 12,800 surgeries have been conducted over the last 12 years.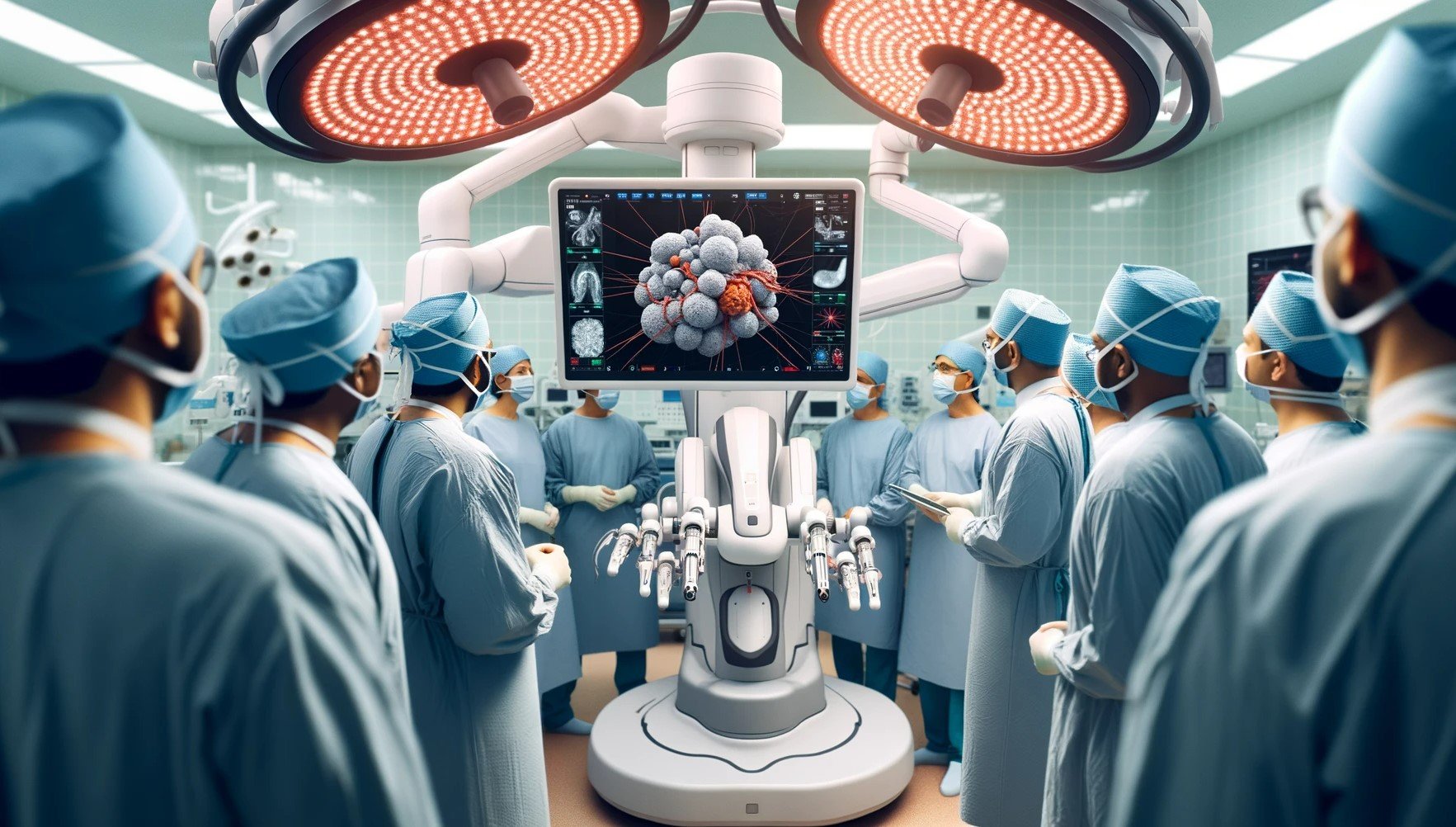 Especially after the COVID-19 pandemic, the need to keep a distance has encouraged doctors to adopt robotic surgeries. As per the research trend, India will witness immense growth in robotic-assisted surgeries.
Even robotic surgery is an effective alternative to penile inversion in most cases and Vaginoplasty in gender reassignment surgery cases.
Don't stop; scroll down to explore the best hospitals in India for robotic surgery.
Which is the
best robotic surgery hospital in India
?
India's healthcare infrastructure is highly appealing to those seeking affordable medical tourism. India is also growing technologically advanced and is continuously investing in procuring the best treatment technologies from around the world. Hence, you can be sure of getting the best treatment here in India. If you're looking for robotic surgery in India, we have listed some of the best robotic surgery hospitals in India.
1. Apollo Hospital, Delhi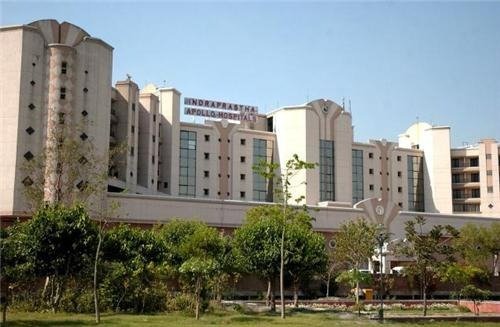 State-

of-the-art operating theat

er

s are equipped with the da Vinci surgical system, the most advanced platform for minimally invasive surgery.

Four-armed surgical robotic system is a breakthrough in surgical technology.

Uses Renaissance robotic surgery designed specifically for spine surgery.

Used in the specialties of urology,

gyn

ecology, Cardiac, GI, Bariatrics and Paediatrics.
2. Hinduja Hospital, Mumbai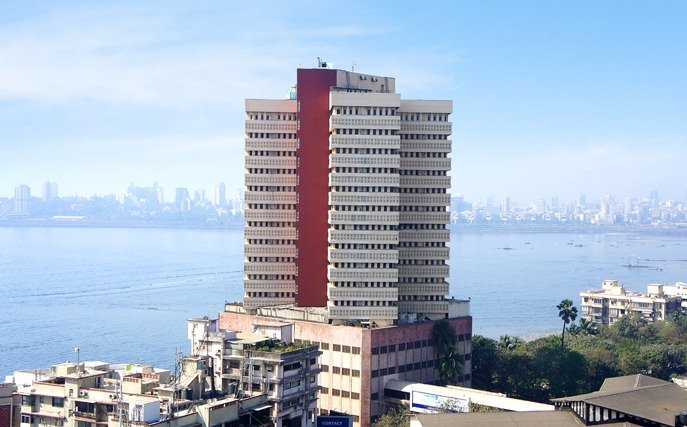 Experience the cutting-edge Da Vinci Xi Robot equipped with state-of-the-art features such as a motion table, an air seal system, and a drop-in probe ultrasound.

India's first integrated motion table allows precise and accurate targeting of surgical body parts by dynamically positioning the patient.
The AirSeal System is the world's first 3-in-1 insufflation management system to automatically maintain desired pressure during surgery in the body.
3. Fortis Hospital, Delhi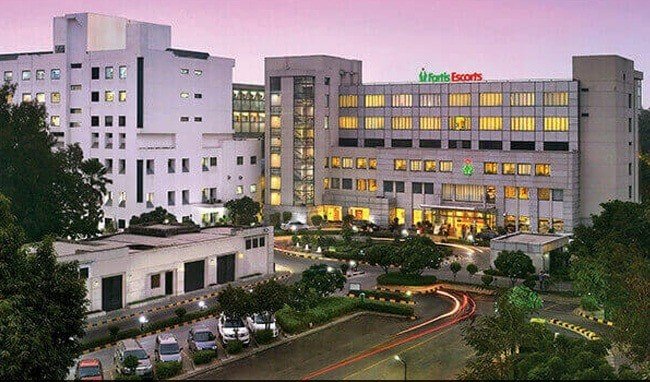 It has the Center for Excellence for Robotic Surgery.

Offer robotic surgery for gynecological, cancer, and urological surgeries.
4. Max Hospital, Delhi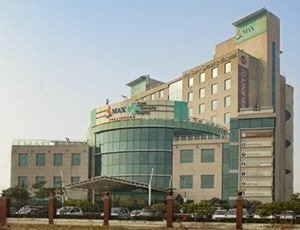 It is one of the largest robotic surgical programs in India.
Equipped with 15 advanced surgical robotic systems, including Da Vinci X, Da Vinci Xi, Next Gen Versius, ExcelsiusGPS, and CORI surgical systems.
More than 150 trained robotic surgeons
Used in oncology, transplant, spinal, and joint replacement surgeries.
5. Medanta Hospital, Delhi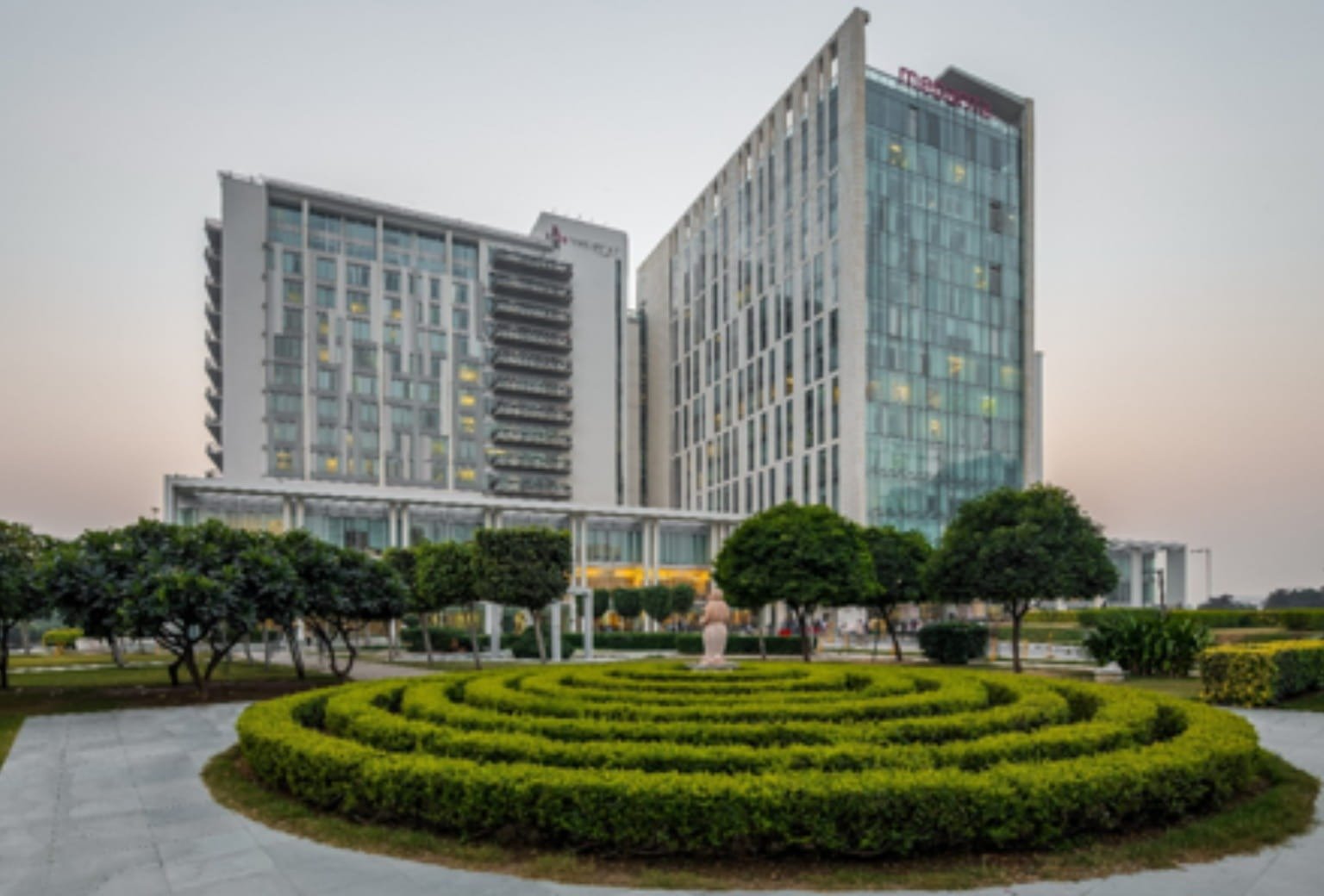 D

a Vinci robotic surgery system.

Used for heart valve diseases, cancers, gall bladder disorders and fibroid tumors
Take the first step toward healing. Request a Free Consultation.
Want to know about the best surgeons you can consult? Scroll down to find the list of best Robotic surgery doctors in India.
Best Doctors for Robotic Surgery in India
India has numerous surgeons who are highly qualified and trained in performing robotic surgeries with the utmost precision. They treat patients with care and respect and ensure an effective outcome. Many surgeons work in the best hospitals with the best infrastructure for robotic surgeries.
You can find below the list of top robotic surgery doctors in India.

Robotic surgery Doctors in Mumbai
1. Dr. Rajesh Mistry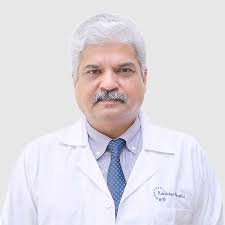 Specialize in esophageal robotic and Pulmonary robotic surgery.

Director of Dept. of Oncology and Consultant Surgeon, Thoracic Foregut and Head Neck Oncology.

Performed more than 1000 surgeries

Current hospital- Kokilaben Dhirubhai Ambani Hospital, Mumbai
2. Dr. Mehul Bhansali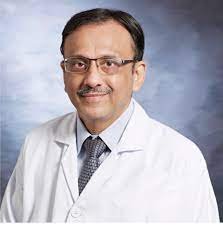 Experience- 32 years

Practices at H N Reliance Foundation Hospital, Mumbai

Trained in Japan and Hong Kong

Specialty: Robotic surgery, Surgical oncology, Gynecologic oncologist, Hemato oncology
Robotic surgery doctors in Delhi
3. Dr. Archit Pandit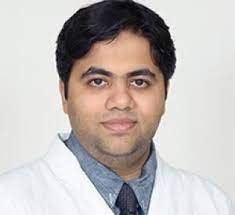 Specialise in Laparoscopic and Robotic cancer surgeries

Fellowships across Japan and South Korea

Current Hospital: Max Cancer Centre Shalimar Bagh and Max Pitampura.
4. Dr. Jotinder Khanna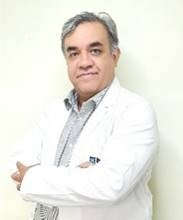 Speciality: Thyroid, parotid, early oral cancers, breast cancer, General Surgeon, Bariatric Surgeon, Laparoscopic Surgeon, Proctologist, Robotic surgery

Did India's only accredited program of Minimal Access Surgery (Laparoscopy)
Robotic surgery doctors in Bangalore
5. Dr. H V Shivaram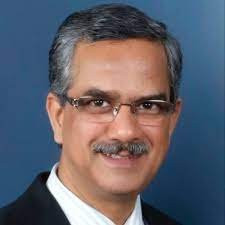 Trained from leading institutions of our country and also from the UK, USA & Germany.

Specialty: Laparoscopic surgery, pancreatic surgery, Gastrointestinal surgery and bariatric/ metabolic surgery, Robotic surgery.

Current hospital: Aster hospital
6. Dr. Mahesh Chikkachannappa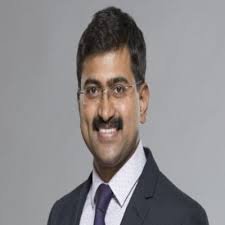 Current hospital: Aster CMI Hospital

MBBS, MS, DMAS FALS (Robotic surgery)

Pioneer in single incision laparoscopic cholecystectomies and Sleeve gastrostomies

Speciality: General Surgeon, Laparoscopic Surgeon, Bariatric Surgeon, Robotic Surgeon
Robotic surgery doctors in Chennai
7. Dr. Venkat Subramanian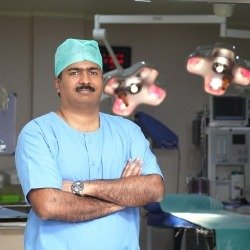 Proficient in robotic surgery, urology and andrology

Current hospital: Sakthi Hospital & Research Center in Triplicane(Chennai)

Speciality: Vasectomy, Testicular surgery, Robotic surgery, prostate laser surgery etc.
8. Dr. Karthik Gunasekaran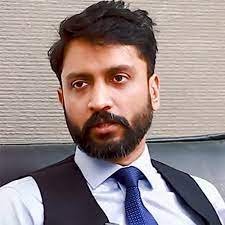 Speciality: Liver Disease Treatment, Anal fissure surgery, Robotic surgery, Piles surgery, Robot-assisted prostatectomy, Laparoscopy .

Fellowship and training in USA

Current hospital: Metromale Clinic & Fertility Center in T Nagar (Chennai)
Robotic surgery doctors in Hyderabad
9. Dr. Kammela Sreedhar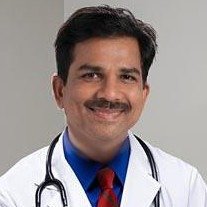 F.R.U.S. (Fellow Robotic Urology Surgery), Henry Ford Health System, Detroit, Michigan, USA.

Practice: Dr. Sreedhar's Kidney, Gyn and IVF

Speciality: Urology, Andrology, Sexology, Laparoscopy, Robotic surgery.

Performed more than 56,000 endo-urological & Laparoscopic, LASER stone removal procedure,

Removed worlds Larget Urethral diverticular Stone
10. Dr. Ramesh Vasudevan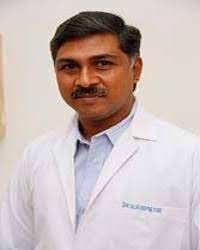 Specialises in Robotic Hysterectomy

Practice: Apollo Hospitals

Speciality: Laparoscopy, general surgery, Gastrointestinal surgery, Robotic surgery.
Book your appointment today for the best treatment for your unique situation.

You are all familiar with what robotic surgery is and how it helps enhance the quality of treatment. You might be wondering about the conditions that can be treated by robotic surgery. Read further to find out more.
What are the conditions treated by robotic surgery in India?
Robotic surgery is beneficial in the successful and precise completion of complex procedures. Many diseases have complicated processes involved. In such cases, robotic surgery is a boon for the surgeon to keep up flexibility and control. Hence, nowadays, many doctors in India turn to robotic-assisted surgeries to deliver the best results.
General

Adrenalectomy, Cholecystectomy, Esophagectomy, Gastric Bypass, Heller Myotomy, Thoracic, Esophageal surgery, Thymectomy, Mediastinal Tumor, Resection, Lobectomy

Cardiac

Atrial Septal Defect Repair, Mitral Valve Repair, Coronary artery bypass

Others

Gallbladder removal, Hip replacement, Hysterectomy, Kidney removal,

Kidney transplant

, Mitral valve repair, Pyeloplasty.
schedule your appointment today and get checked promptly! Early intervention and treatment.

Continue reading if you are still perplexed regarding the cost of robotic surgery in India.
What does robotic surgery cost in India?
India is renowned for providing high-quality healthcare at affordable costs. India's medical tourism industry provides top-notch domestic and international medical treatments for 60–70% less than the going fee in most Western nations. The entire medical tourism packages for overseas patients nevertheless provide discounts on primary treatments measured in the thousands of dollars, even after accounting for travel costs.
The minimum cost of robotic surgery cost in India starts from INR 1,42,000($ 1715)

The average price of robotic surgery cost in India stands at INR 4,55,000 ($6000)

The maximum cost of robotic surgery cost in India is INR 11,00,000 ($13300)
We have provided a detailed cost comparison of different types of Robotic surgeries for patients looking for affordable treatment options.
Look at the below table and compare the costs of Robotic surgery in various countries!
| | | | | | |
| --- | --- | --- | --- | --- | --- |
| Type | USA | UK | India | Thailand | Singapore |
| Head and Neck | $35,000 | $28,000 | $6,000 | $7,500 | $9,000 |
| Gynecology | $30,000 | $24,000 | $5,500 | $7,000 | $8,000 |
| Cardiothoracic | $40,000 | $32,000 | $7,000 | $8,000 | $9,500 |
| Abdominal | $25,000 | $20,000 | $5,000 | $6,500 | $7,500 |
Note: These are estimated costs and are subject to change as per location and type of surgery.
If you need more detailed information on costs specific to your treatment, connect with us now for a free consultation.
What is the cost of robotic surgery in major cities in India?
The below table shows the price of robotic surgery in various cities in India.
| | |
| --- | --- |
| City | Cost |
| Pune | Rs. 1,50,000 - Rs. 10,00,000 ($1800 - $12000) |
| Hyderabad | Rs. 1,50,000 - Rs. 10,00,000 ($1800 - $12000) |
| Chennai | Rs. 1,42,000 - Rs. 9,50,000 ($1700 - $11400) |
| Gurgaon | Rs. 1,50,000 - Rs. 10,00,000 ($1800 - $12000) |
| Mumbai | Rs. 1,65,000 - Rs. 11,00,000 ($1900 - $13300) |
| Delhi | Rs. 1,57,500 - Rs. 10,50,000 ($1890 - $12600) |
| Bangalore | Rs. 1,50,000 - Rs. 10,00,000 ($1800 - $12000) |
Only knowing the costs will not suffice, you may also read about the factors that may affect these costs!! Read ahead to find out.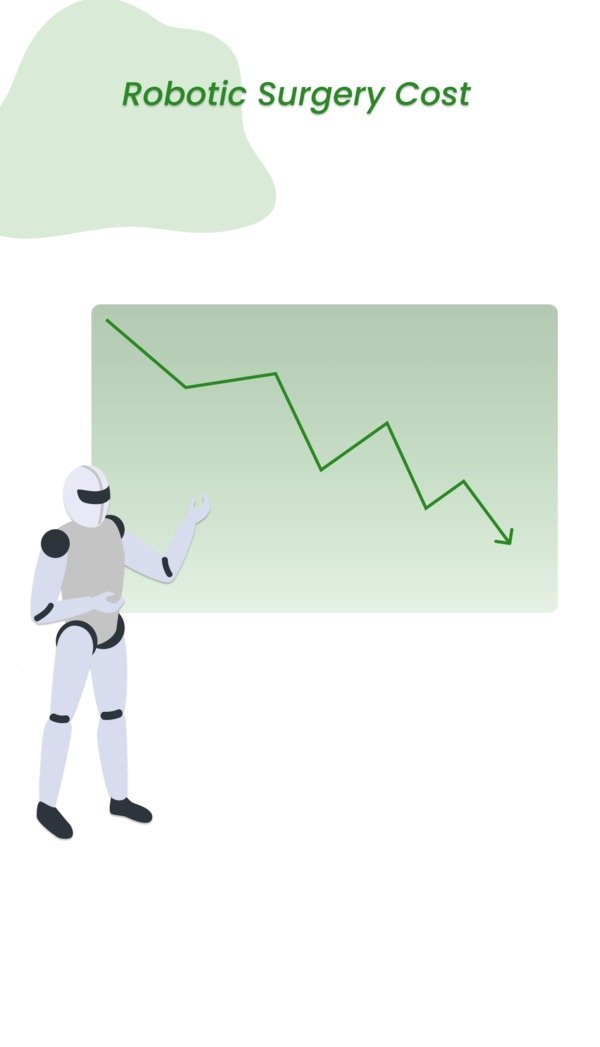 What factors affect the robotic surgery cost in India?
The various factors that are responsible for affecting the cost are:
Hospital charges

Doctor fee

Patient's age

Type of the surgery

Medical status of the person

Complications involved after the surgery

Cost of clinical tests
How successful is robotic surgery in India?
According to the data from NCBI, the success rate of robotic surgery is around 94% to 100% in India. There are much fewer complications in robotic surgery as compared to conventional approaches.

The duration of the operation also decreased as a result.

Robotic surgery also ensures significantly less blood loss, making the success rates even higher.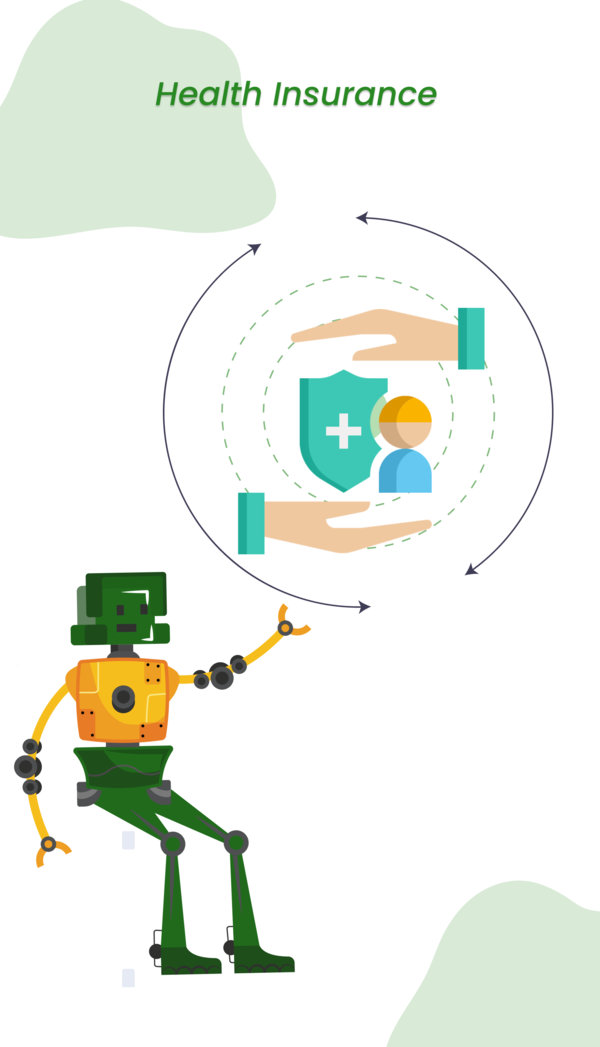 Does Health insurance cover robotic surgery in India?
The good news is, yes, Health insurance in India mandatorily covers Robotic surgery procedures. According to the guidelines issued by IRDAI, the companies in India providing health insurance must cover Robotic surgeries.
The factors that health insurance companies cover for robotic surgery are as follows:
Hospitalization charges

Fees of surgery

Fees of the doctor

Cost of nursing facilities

ICU cost

Pre and post-hospitalization cost

Some companies cover the ambulance cost as well.
Still confused about choosing India for robotic surgery? Here is why you should pick India.
Why choose India for Robotic Surgery?
Indian healthcare is expanding rapidly and has reached a new degree of achievement. Here is why India is getting popular for robotic surgeries around the globe:
Highly Skilled Surgeons: India has a pool of well-trained and experienced surgeons who are proficient in robotic surgery. Many of them have received extensive training in advanced robotic surgical techniques.
Indian doctors skilled in robotic surgeries gaining global recognition for successful procedures.
Advanced Technology: Indian hospitals often invest in state-of-the-art robotic surgical systems, which can provide more precision and dexterity than traditional surgery. These systems include da Vinci Surgical Systems, which are widely used for various procedures.
Also, many well-recognized hospitals in India are setting up training programs and training labs in robotic-assisted surgery with international collaboration.
But wait there is more to why you need to choose the Indian health care system for robotic surgery.
Cost-Effective: Medical procedures in India are generally more cost-effective than in many other Western countries. This attracts international patients seeking high-quality healthcare at a fraction of the cost. India offers robotic surgery at incredible prices, with top-notch medical facilities and high success rates.
An Indian cardiologist has been credited with developing the first "Made in India Surgical Robot" revolutionizing Indian healthcare affordability.
Quality Healthcare: India has several internationally accredited hospitals and healthcare facilities that provide high-quality medical care. They adhere to international standards in terms of patient safety and outcomes. Indian hospitals have the best teams for clinical coordination and patient care.
Medical Tourism: India's medical tourism industry is continuously growing. It offers comprehensive packages for international patients, including travel, accommodation, and post-operative care.
Language Skills: Medical professionals in India are fluent in English. This makes communication with international patients easier.
Many hospitals and clinics are available nationwide, giving patients multiple options to choose from, ensuring they can find the facility that suits their needs.
The presence of these remarkable features has lured countless international patients from all around the globe to choose India as their destination for advanced medical treatments, including robotic surgery and various other procedures.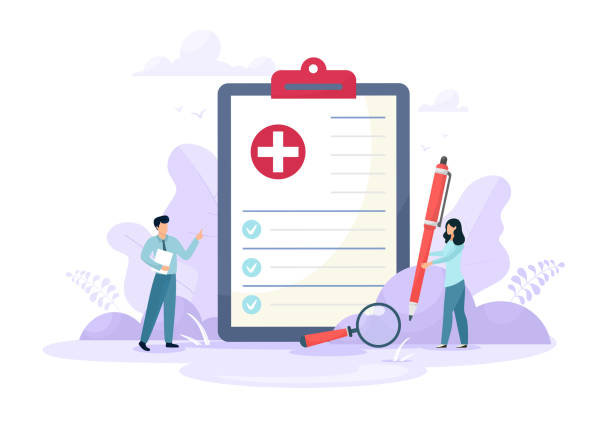 How can ClinicSpots help you in your treatment?
ClinicSpots is an integrated medical platform connecting India's best medical facilities and most efficient doctors with patients worldwide. We allow patients to search, compare and coordinate their medical treatments with trusted hospitals. Whether cancer, heart disease treatment, or gender reassignment surgery, we cater to patients in every niche.
Here are the details of how ClinicSpots assist international patients in the following ways:
Medical Counselling

Help With Medical Visa Travel Guidance

Assistance with Payment, Currency Exchange & Insurance
Step 1. Medical Counselling
Steps

Things You Should Know

Visit the Website

Your enquiry is reviewed within 24 hours
You receive call to review medical histories and reports.
Our medical counselors will guide you with treatment plans.
Our medical counselors will assist with travel planning.
You travel to India and begin treatment.

Connect on WhatsApp

You need to send your medical reports over WhatsApp
Our medical counselors will review your reports.
Our executives pitch doctors and hospitals best suited to your needs.
Treatment is tailored to meet your financial and medical expectations.
Our medical counselors explain tentative treatment plans.
You will receive a cost estimate.

Video consultation

Connect with doctors to make informed choices.
Clear all your doubts regarding critical care before you travel.
Connect with India's best doctors regarding critical cases such as transplants, cancer treatment, surgical complications etc.
Step 2: Help With Medical Visa Travel Guidance
Steps

Things You Should Know

Medical Visa

Medical visa is issued for 3-6 months as per the line of tentative treatment.
We assist in extending visa duration (IF REQUIRED)

Visa Invitation Letter

Only NABH/JCI-accredited hospitals can give VIL.
We issue VIL once you confirm your visit to India.
With VIL, visa to India is processed and issued quickly.

Travel Guideline

Through VIL, 2 people will get visas to assist the patient (max. 3 in some cases)
Patients can visit India on tourist visa for minor treatments (dermatology treatment, basic health check up, etc)
Patients need medical visas in India to undergo major treatments (cancer, cardiovascular issues, neurological issues, etc)
Patients in India need a medical visa for admission to a hospital.

Stay & Bookings

We assist in FRRO form registration.
We assist in C form submission.
We arrange accommodation suiting your medical needs (built-in kitchen, infection control)
We arrange accommodation suiting your financial needs
Step 3: Assistance with Payment, Currency Exchange & Insurance
Steps

Things You Should Know

Payment

Cash payment limit is subject to change with the hospital
Only cash is accepted for minor medical expenses (doctor consultation, blood tests)
Wire transfer/Credit/Debit card accepted for major expenses
International currencies accepted in SUPER/multi-specialty hospitals
We do not participate in fundraising initiatives

Currency Exchange

We assist you with forex
Hospital admin assists you with forex

Insurance

Send your insurance documents to our executives
Our executives will check which hospitals accept the insurance policy.
Hospitals then directly connect with your policy provider.