Overview of Stem Cell Therapy
The very first stem cell treatment for CP was conducted fifteen years ago. Over the years, this treatment has made big strides, and now shows immense improvements in patients.
A 2011 research paper by James E Carroll and Robert W Mays reviewed many clinical trials, including two trials conducted in the US and several trials conducted in other countries. All these trials were conducted using autologous umbilical cord stem cells.
The paper concluded that the trials were still incomplete and ongoing. They further stated that none of these trials had produced effective results.
A decade later, another research paper written by Chinese researchers came to a different conclusion. They also reviewed the data of numerous trials from different countries. They went one step further and examined trials which has used both, umbilical cord stem cells and adult mesenchymal cells.
They concluded that after stem cell therapy, patients reported a 100% improvement in movements like lying, rolling, and sitting. A 38% improvement was also seen in activities like walking, running, and jumping.
If you are a cerebral palsy patient, reading the above line must have surely replaced your darkness of despair with a light of new hope and faith, right?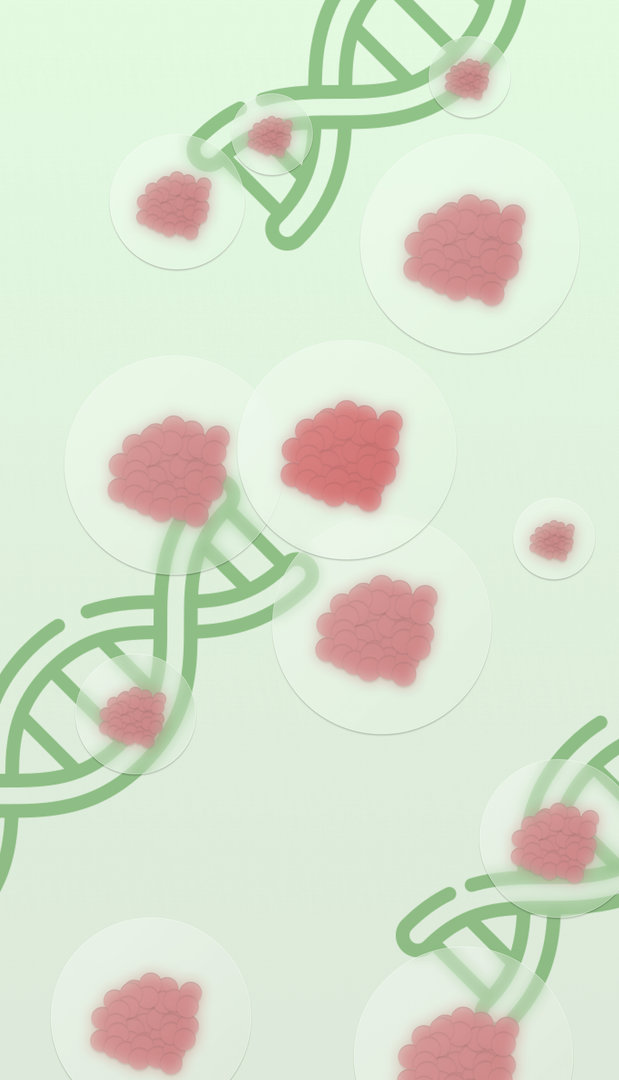 Indeed, this new treatment is new hope for people diagnosed with cerebral palsy!
But it is important to note that stem cell treatment is still undergoing clinical trials and has not received FDA approval yet.
Can Stem Cell Transplant Cure Cerebral Palsy?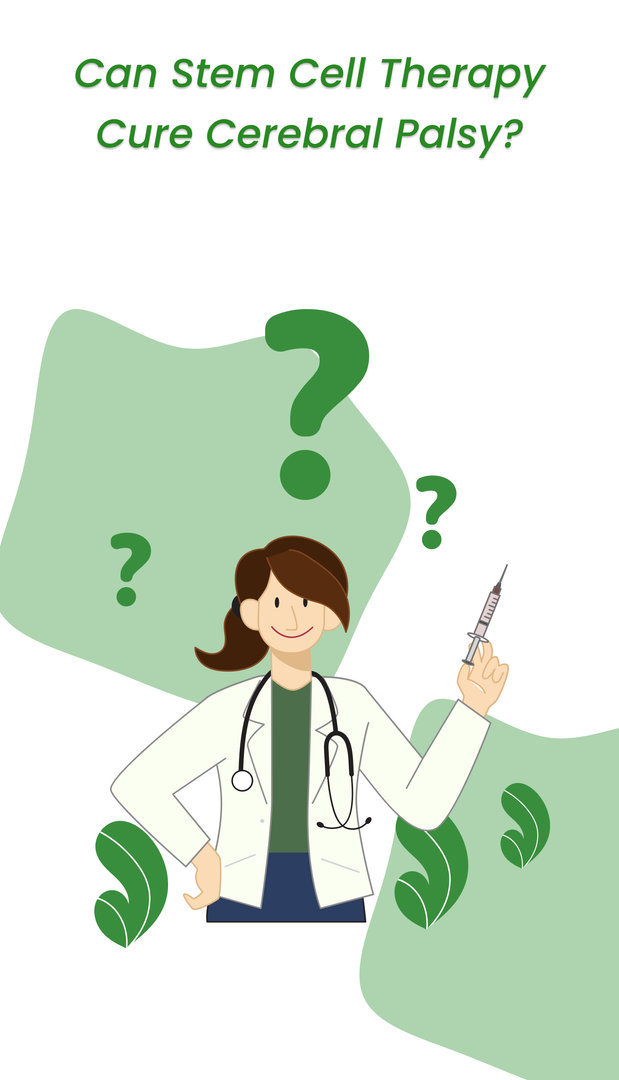 So far, cerebral palsy does not have a cure. The aim of all current cerebral palsy treatments is to improve the quality of life of the afflicted person. However, stem cell therapy has shown a lot of potential in all its trials.
This information should be taken with a pinch of salt, though. Nearly 99% of trials have had participants with acute cases (recently diagnosed cases).
It has been established that patients who received stem cell therapy within a month of their diagnosis showed significantly better results than those with long-term CP.
More improvements are also seen in gross motor functions, as compared to sensory deficits.
After reading this, now you must be having the next question: "how does stem cell therapy actually work", right?

Relax; we won't keep you in suspense!

So, let's see,
How does Stem Cell Therapy work for Cerebral Palsy?
Wondering just what a stem cell is?
Stem cells are immature cells which can differentiate into any tissues in our bodies. They also have several properties which help heal damaged parts of our bodies.
Certain specific functions that help treat cerebral palsy are:
Stem cells can repair and replace dead and damaged neurons
They release growth factors that promote the recovery of damaged brain tissue
They can heal scarred brain tissue and re-establish broken synaptic connections
Stem cells have the ability to form new blood vessels, thus re-starting blood flow to hypoxic parts of the brain
They can improve the metabolic functions of neurons
It is clear from this description that stem cell therapy is different from any other conventional medical treatment. Instead of treating the symptoms, it aims to cure CP by treating its cause.
How Safe and Effective Is It?
Like the majority, are you also worried whether stem cell therapy for cerebral palsy is safe or not?

Then the next few lines are going to disappear all your worries related to the safety of the treatment.
In most stem cell treatments, autologous stem cells are used. By using the patient's own stem cells, we cut down the risk of rejection to zero.
So, it makes sense that no long-term side effects have been reported in any clinical trials so far. Stem cell treatment is absolutely safe.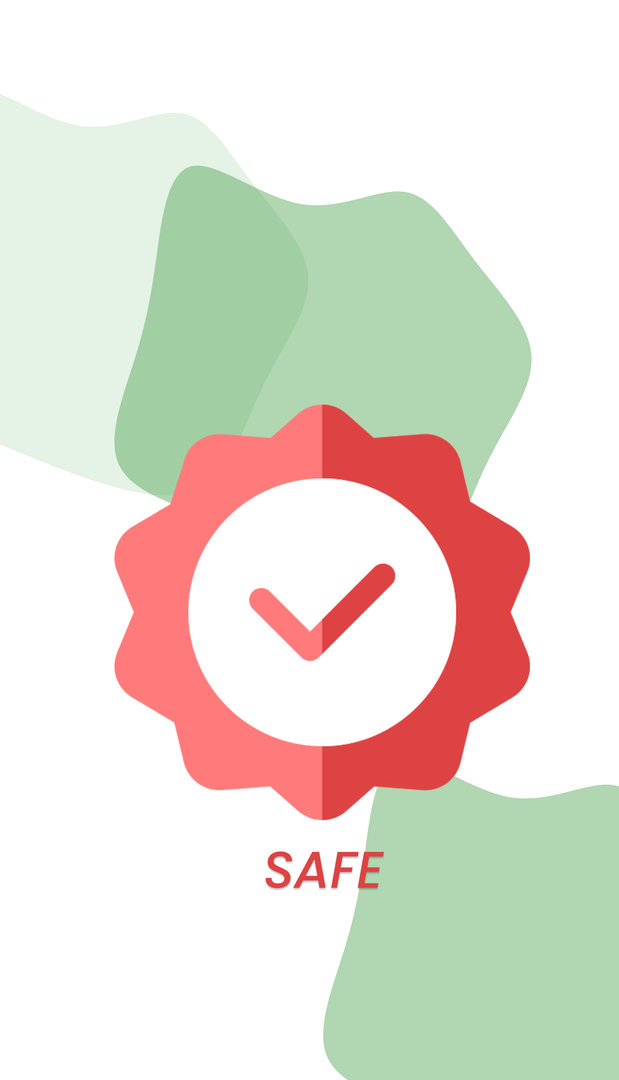 Its effectiveness is a different ball game. It depends on how advanced the cerebral palsy is and what type it is.
Stem cell treatment has shown wonderful improvements in gross motor functions. However, it has not yet shown the same results for cognitive and sensory impairments.
Your physician will evaluate the type of cerebral palsy you have to determine if stem cell therapy is a good option for you.
The Success Rates of Stem Cell Therapy for Cerebral Palsy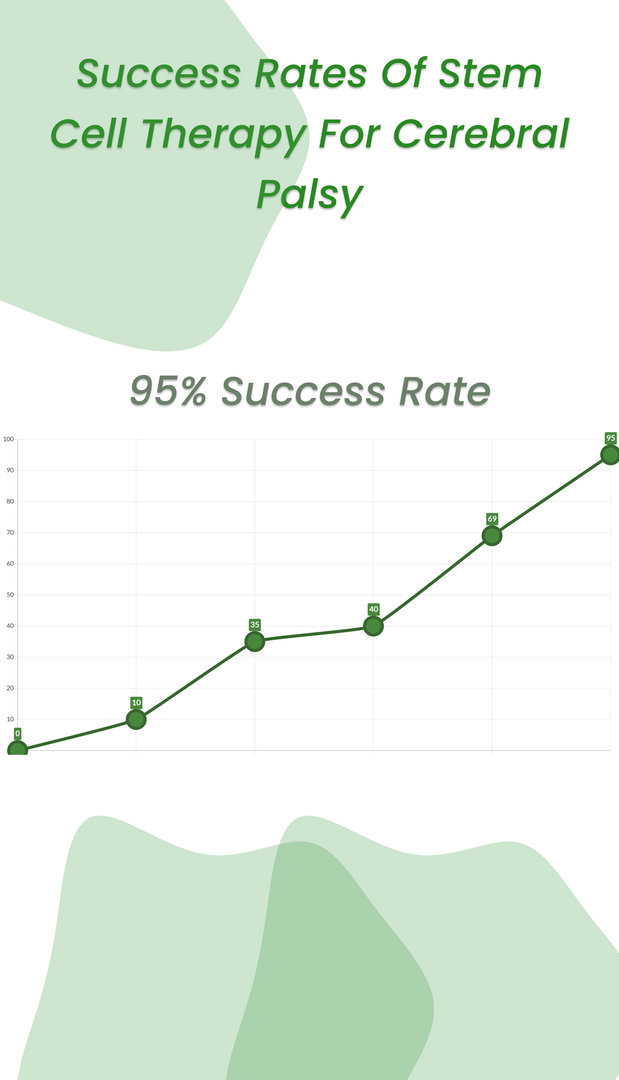 Numerous trials have been conducted for stem cell treatment for cerebral palsy around the world. Surprisingly, nearly all of them have shown similar results so far.
A paper by Simone Eggerberger et al.5 examined eight randomized controlled trials in 2016. The age groups of the participants were in the range of six months to thirty-two years.
Nearly 95% of the patients showed a major improvement in gross motor function, and no patient reported any regression in their condition.
Yes, you read that right!
Life After Stem Cell Therapy for Cerebral Palsy
One of the best things about stem cell treatment is its very short recovery time. If the stem cell transplant is done by a lumbar puncture, one or two days are required for recovery.
To do a transplant directly into the brain, a surgery is required, and the recovery period extends to about one week.
And when will you start seeing results, you ask?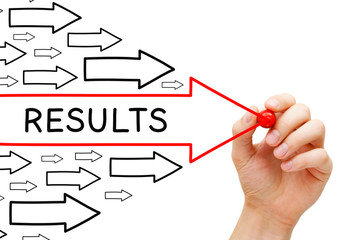 Results become visible three to four weeks after the transplant. Over the next six months, you will see a steady improvement in movements and other daily activities.
These results can last for long if the treatment is done in the initial stages of CP. In chronic cases where adult mesenchymal stem cells are used, results last for up to twelve months.
Greater improvement is seen with regular physiotherapy and occupational therapy.
Stem Cell Therapy for Cerebral Palsy—Pros and Cons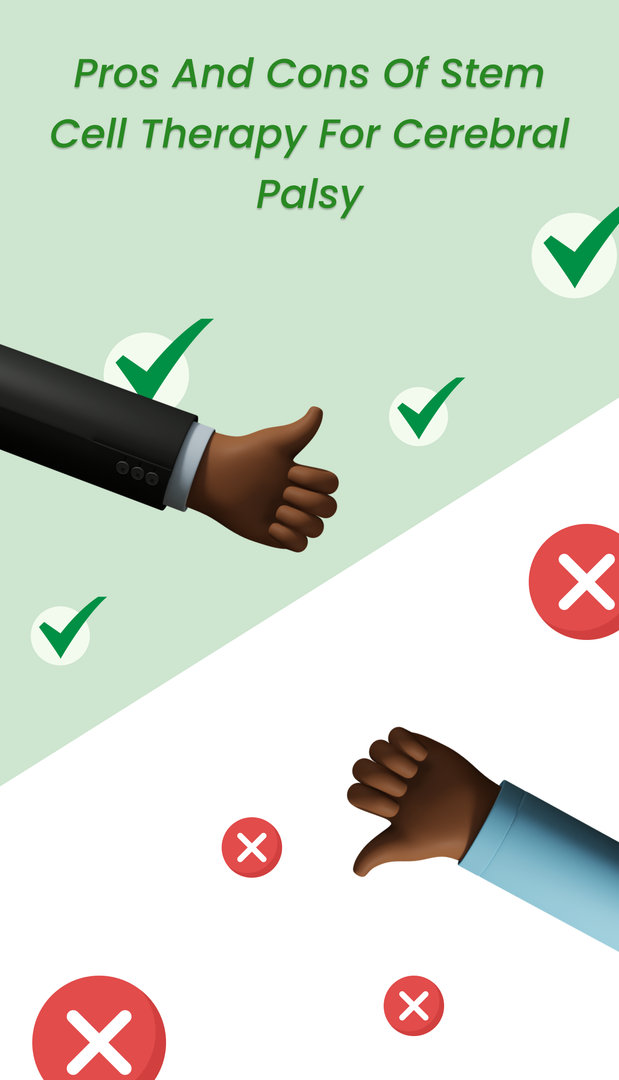 Like every medical treatment, stem cell therapy also has its pros and cons.
| | |
| --- | --- |
| Pros | Cons |
| Patient's own stem cells are generally used, reducing the risk of rejection drastically | Difficult to acquire donated umbilical cord stem cells, if the patient's cord wasn't preserved |
| Less invasive than surgery, thus keeping the patient comfortable | Graft-versus-host disease can occur if donated cells are used |
| Repairs the damaged brain tissue, which is not possible with any other treatment | Risk of infection and tumor formation |
| It gives long-term benefits, improving the quality of life | |
Don't the pros outweigh the cons?
Present and Future Scope and Challenges of Stem Cell Therapy for Cerebral Palsy
Stem cell therapy still has a long way to go before it can cure cerebral palsy. At present, it is still not as effective in older individuals and those with chronic conditions.
It has also not shown good results in treating cognitive deficits and speech impairment. Researchers are currently working on these issues and are getting closer to resolving them.
Nonetheless, stem cell treatment has huge potential. It has successfully improved the quality of life of cerebral palsy-afflicted individuals and has helped them lead more independent lives.
Currently, it is the only treatment that shows the possibility of curing cerebral palsy one day in the future.
Are you Wondering "Where Can I Get Stem Cell Therapy for Cerebral Palsy?"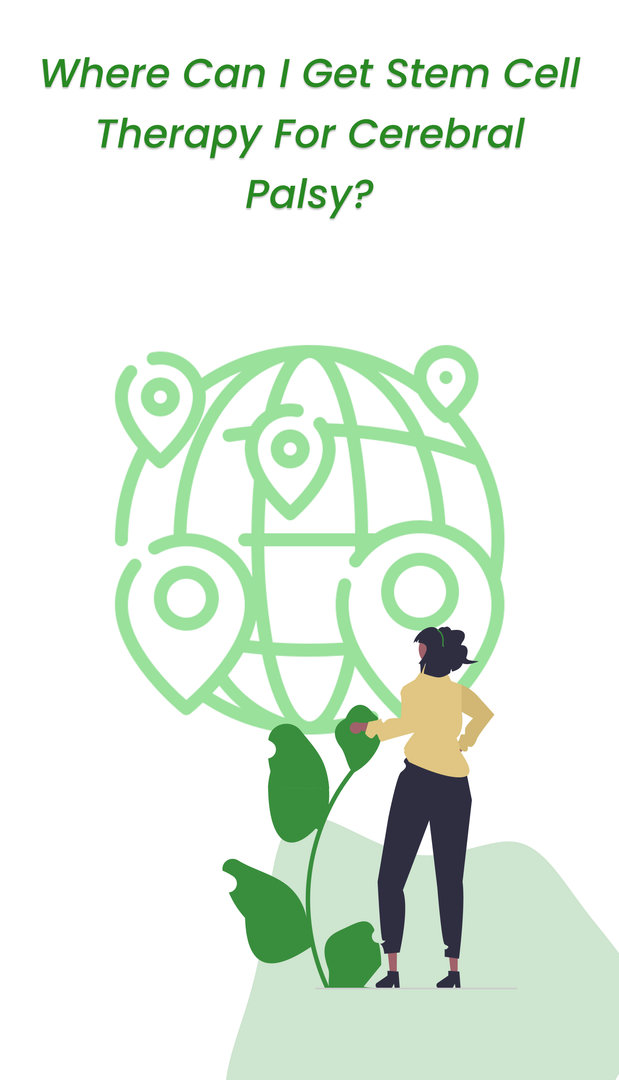 Since the newest treatment for cerebral palsy is still undergoing clinical trials, it is not widely available. Additionally, it is very important to thoroughly research the facility you choose to avoid getting scammed.
We have created a list of some well-renowned medical institutes that conduct stem cell treatments.
COUNTRY
MEDICAL INSTITUTION

India

Kokilaben Dhirubhai Ambani Hospital, Mumbai
Manipal Hospital (Old Airport Road), Bengaluru
Indraprastha Apollo Hospital, Delhi

USA

Mayo Clinic, Minnesota
Duke University School of Medicine, North Carolina

Spain

Madrid University Hospital
Real Case Study of Stem Cell Therapy for Cerebral Palsy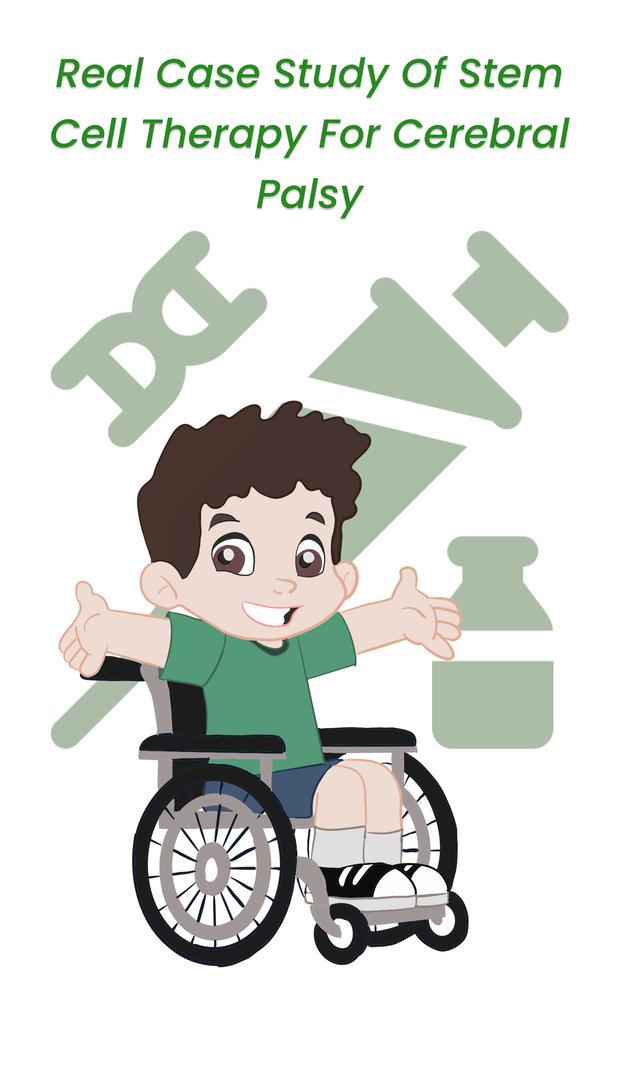 An open label, nonrandomized study was carried out by Alok Sharma et al6. in 2015. The children involved had all kinds of CP. These children were administered autologous bone marrow stem cells intrathecally.
The objective of this study was to demonstrate an improvement in quality of life of patients with cerebral palsy. At their six months follow-up, 95% of patients showed significant improvements.
On comparing the pre- and post-PET scans, the metabolism in the frontal, temporal, parietal, basal ganglia, thalamus, and cerebellum areas was observed to have increased.
Amazing, isn't it!

But something more amazing lies ahead for you!

Did you know that other than stem cell therapy there are other emerging treatments for cerebral palsy as well!
Other Emerging Treatments for Cerebral Palsy
Besides stem cell treatment, several other treatments are also being developed to treat CP. Some of them are surgical, while some aim to be non-surgical.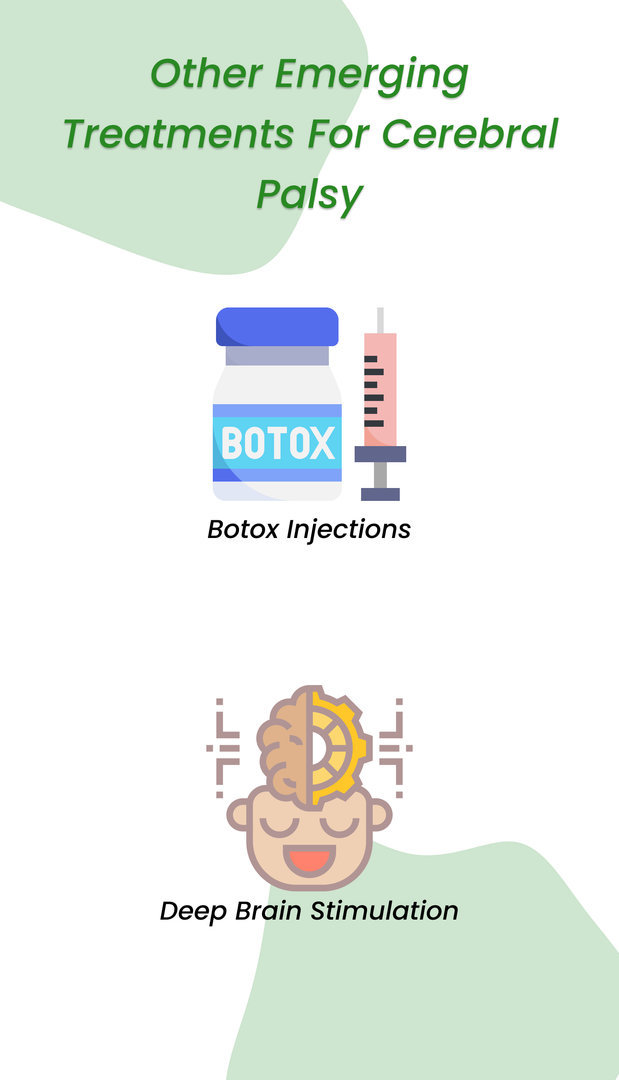 Botox injections to reduce spasticity
A new device is being developed to reduce spasticity by stimulating specific nerve circuits in the spine. The aim of this device is to control spasticity of the muscles non-invasively.
Deep Brain Stimulation: This is a surgical method that has also been designed to reduce spasticity of muscles.
So, what are you thinking?

It is now time to win the battle against cerebral palsy with the help of new, promising, and powerful weapons like stem cell therapy and more.
Call today and get free Consultation!
References:
https://onlinelibrary.wiley.com
https://www.hindawi.com
Frequently Asked Questions
What diseases can be treated through stem cells?
Where will the cells be taken or sourced from?
Will stem cell therapy have any after effects?
Will there be medications and diet restrictions following stem cell therapy?
Is stem cell therapy permanent?
What precautions to take post stem cell therapy?
What's the cost of stem cell therapy in India?
For whom is stem cell therapy recommended and beneficial?