List of Top 12 Best Oncologists in The World
Cancer is the disease that is plaguing the world without any differences. The need for oncologists is increasing steadily more than ever. There has been an increase in positive outcomes from cancer care which is motivating more individuals to go out and search for more oncologists. The article sums up the top 12 oncologists in the world who have the best track record so far.

Table of Contents :
Cancer is the second leading cause of death worldwide. Cancer is responsible for almost 200 million disability-adjusted life years globally. Cancer incidence and mortality continue to rise in countries with less modern health care services. The death rate-to-incidence ratio in most areas is alarmingly high. It puts a significant strain on public health and the economy. Even though cancer death rates in the United States are declining, there are still significant cancer health disparities throughout the country providing the best and new cancer treatment in the world.


The lack of resources to identify and treat cancer is a fundamental weakness of unbiased cancer care delivery. Access to cancer prevention and early diagnosis is limited in many parts of the world. Because cancer records in low and middle-income countries are poor. There is a significant gap between statistics and actual data. This has a negative influence on cancer healthcare delivery.
There is a huge need for oncologists, especially since survival rates have increased. People are noticing the positive results of preventive and corrective cancer care. This encourages more cancer patients to come out and seek healthcare or motivates more people to get screened for it.
Two-thirds of persons diagnosed with cancer today have a 5-year survival rate. Since 1971, the percentage of cancer survivors in the U. S. has gradually increased and now exceeds 12 million.
TOP 12 BEST ONCOLOGISTS IN THE WORLD
Finding the best oncologist in the world might be tough, given the amount of data available on the internet. So we have put together a list of the best cancer specialists or doctors in the world after looking at various criteria. Below is the list of the top 12 best oncologists in the world.
1. Dr Theodore M Ross, USA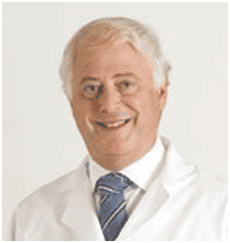 Theodore Ross, MD, is a board-certified colorectal surgeon who works at Cleveland Clinic Canada. Dr Ross specializes in digestive ailments and problems of the colon and rectum. Dr Ross has worked in the Department of Surgery at the University of Toronto for over 28 years. He is also a member of the Sunnybrook Health Sciences Centre's active staff.
Dr Ross has a distinguished clinical, academic, and research career. He has 18 peer-reviewed journal papers to his credit, has contributed to ten books, chapters, or proceedings, and has collaborated on ten clinical abstracts. He's also published more than 20 peer-reviewed publications and spoken at 31 different venues across Ontario.
Accomplishments:
Recipient of the American Board of Surgery Certified Diploma

He has the American Board of Colon and Rectal Surgery Certified Diploma, and

The American Board of Colon and Rectal Surgery, University of Toronto

The prestigious Tovee Postgraduate Teaching Award

Received the Marv Tile Award

Tovee Surgical Undergraduate Education Award

Academy Directors Special Award Peters-Boyd

Colorectal Society of the Midwest Award
2. Dr Rachel Dultz, USA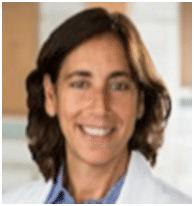 Dr. Rachel Dultz is a board-certified surgeon and a fellow of the American College of Surgeons with a fellowship in breast surgical oncology (FACS). She has over 27 years of experience to her credit. Since 1998, she has treated women and men with breast problems in Princeton and the surrounding areas. She joyfully established her own private clinic in the Breast Health Center in East Windsor in January 2009, focusing solely on patients with breast diseases.
Qualifications:
SUNY Binghamton, New York, in 1987

Completed M.D., SUNY-Health Science Center at Brooklyn (Downstate) Medical School, Brooklyn, NY, in 1991

UMDNJ-Robert Wood Johnson Medical School, Piscataway/New Brunswick, NJ, 1991-1997 Internship/Residency

Breast Surgical Oncology Fellowship, Baylor University Medical Center, Dallas, TX, 1998
Awards:
New Jersey's Top Doctors – Profile

Top 100 Doctors for Women's Health

Susan G. Komen Foundation -Spirit of Jane Rodney Award

Princeton HealthCare Systems – Distinguished Physician Humanitarian Award, 2005 & 2008

Breast Cancer Resource Center -Women Changing Lives Award, May 2011
3. Christopher Wolfgang, PhD, NY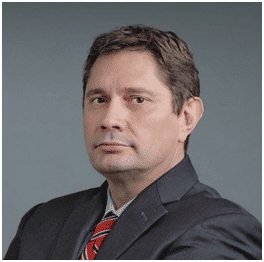 Dr. Christopher Wolfgang is the director of NYU Langone Health's new Division of Hepatobiliary & Pancreatic Surgery. He is known to be among the best pancreatic cancer oncologists in the world. He has performed around 1,200 pancreatic procedures thus far. The new division will provide world-class treatment for malignancies and illnesses of the bile duct, gallbladder, liver, and pancreas. He was previously the Director of Hepatobiliary and Pancreatic Surgery at Johns Hopkins and a Professor of Surgery.

The biological behaviour of pancreatic tumours is his main scientific interest. Cancers and benign diseases of the liver, pancreas, bile duct, and gallbladder are his main clinical interests. In the last 15 years, he has authored 463 peer-reviewed articles. He has authored 329 peer-reviewed articles about pancreatic cancer in particular.
4. Dr Brian P. Marr, NY
Brian P. Marr, Director of Ophthalmic Oncology at New York-Presbyterian/Columbia University Irving Medical Center. He has over 27 years of experience related to ophthalmology and its related to cancer. He is one of the few ophthalmologists in the country who is trained in all aspects of eye cancers and has substantial clinical experience treating these diseases. He is one of the best Ocular oncologist in the world.
Dr. Marr's interest in ophthalmic oncology began during an eight-year stint with the Wills Eye Hospital's Ocular Oncology Service. He learned how to treat intraocular malignancies, as well as tumours of the eyelid, orbit, and conjunctiva in adults, children, and infants, at the hospital.

5. Dr Omar Khan, UK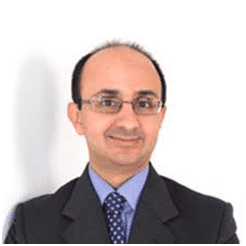 Dr. Omar Khan is a Swindon-based specialist medical oncologist with over 20 years of experience. He is the best lung cancer oncologist in the world. He specialises in the treatment of lung cancer, bladder cancer, prostate cancer, and kidney cancer, mesothelioma, and immunotherapy. He works as a consultant medical oncologist at Shalbourne Private Healthcare and the Great Western Hospitals Foundation Trust on the NHS (GWH).
Dr. Khan has a strong academic background, having earned an MBBS from King's College London in 1999 after completing a BSc in Physiology three years prior. In 2004, he began his speciality cancer studies in North London and completed his education in Oxford. His ground-breaking cancer biomarker study at the world-renowned University of Oxford earned him a DPhil in 2013.
Accomplishments:
Experience of more than 20 years

Is the Shalbourne Private Health Care's consultant medical oncologist (2014 - present)

He is also the Great Western Hospitals NHS Foundation Trust consultant medical oncologist (2013 - present)
6. Dr Saifee Abbas Mullamitha, UK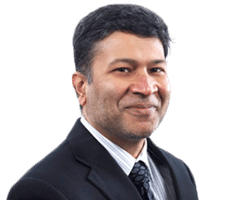 Dr.SaifeeMullamitha is a senior consultant medical oncologist at Manchester's Christie Hospital, one of Europe's largest cancer treatment centres. He specialises in the treatment of colorectal cancer, both early and advanced. He provides advice on a variety of issues of systemic treatment, including the suitability of immunotherapy.
He is a lead investigator, co-investigator, and chief investigator for clinical trials aimed at improving survival and cure rates for people with early and advanced colon cancer. Personalised treatments include the use of well-established biomarkers as well as additional techniques for detecting uncommon alterations that may lend themselves to focused molecular therapies.
Experience:
Experience spanning over 25 years

He is the consultant Medical Oncologist at Christie NHS Foundation Trust, Christie hospital Manchester (present)
7. Dr.Anca-LigiaGrosu, Germany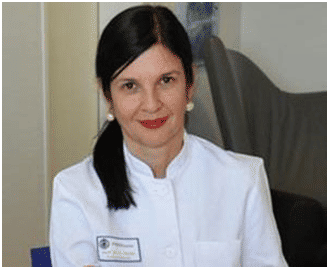 Professor Dr. Anca-LigiaGrosu is a well-known Radiation Oncologist with over 25 years of expertise.
She is a member of several academic and professional organisations, including the German Neuro-oncology Working Group (NOA); the International Association of Surgeons, Gastroenterologists, and Oncologists (IASGO); and many others.

She's also on the Editorial Boards of Radiotherapy & Oncology (The Green Journal), Strahlentherapie und Onkologie, and Physics & Imaging in Radiation Oncology.
8. Dr.DimosBaltas, Germany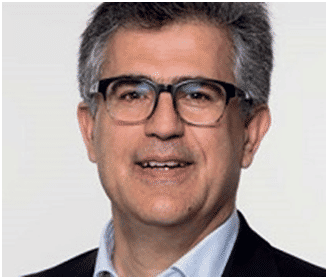 Prof.Dr.DimosBaltas has more than 32 years of experience in the field of radiation oncology. He is a member of the German Society for Medical Physics (DGMP), the American Association of Physicists in Medicine (AAPM), the European Society for Radiotherapy and Oncology (ESTRO), the German Society for Radiation Oncology (DEGRO), the Hellenic Association of Medical Physicists (EFIE), and the American Brachytherapy Society, among others (ABS).
He was appointed Adjunct Research Associated University Professor in the Department of Medical Physics and Engineering at the National Technical University of Athens' Institute for Communication and Computer Systems in 1996. (ICCS).
9. Dr. Suresh Advani, India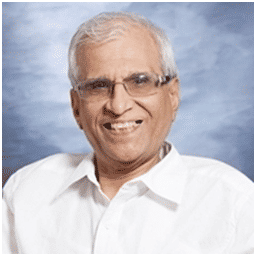 Dr Suresh H. Advani is a medical oncologist, a paediatric oncologist, and a heamato-oncologist with extensive experience. He is the top-rated oncologist in India with over 48 years of experience in cancer treatment. He is known to be the first oncologist to have successfully performed a bone-marrow transplant. He has received India's highest civilian accolades, the Padma Bhushan Award in 2012 and the Padma Shri Award in 2002, from the Indian government.
He also received the Dhanvantari Award in 2002, the Medical Council of India's Dr. B. C. Roy National Award in 2005, the RashtriyraKrantiveer Award in Ujjain in 2014, and Harvard Medical International's Lifetime Achievement in Oncology in 2005.
He successfully transplanted bone marrow into a nine-year-old child with Myeloid Leukemia.
Accomplishments:
He learned about BMT at the Fred Hutchinson Cancer Research Center in Seattle, Washington, where he worked with Dr. E Donnall Thomas, renowned as the "Father of BMT" and winner of the Nobel Prize in Medicine in 1990.

He is a member of the Indian Society of Oncology (ISO), the Medical and Pediatric Oncology Society, and the Indian Journal of Haematology and Blood Transfusion, as well as the Secretary of the Indian Journal of Haematology and Blood Transfusion.

Lymphomas, bone marrow transplants, acute leukaemia, multiple myeloma, breast cancer, and other diseases are among his specialities.
10. Dr Rajasundaram, India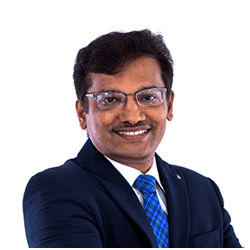 S. Rajasundaram has over 25 years of expertise as a Surgical Oncologist in South India. He is among the best ovarian oncologists in the world. He works in Gleneagles Global Health City in Chennai as the Director of Oncology. He has successfully performed over 18000 major procedures, including difficult Head & Neck surgeries with microvascular reconstruction, Laparoscopic GI &Gynec – Onco Surgeries, and state-of-the-art breast cancer surgeries such as Onco-Plastic Reconstruction and Sentinel Lymph node Biopsy.
He has given numerous guest talks both nationally and internationally. He has worked as a senior consultant for the past 20 years, holding numerous positions at academic institutions. He is a respected and active member of oncology organisations such as IASO, ISO, AROI, ESMO, OGGSI, etc.
11. Dr. Anil Heroor, India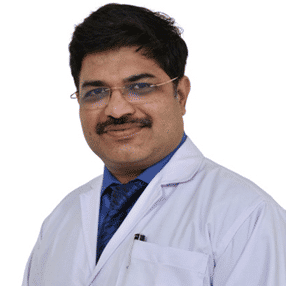 Dr Anil Heroor received his undergraduate degree from KEM Hospital and his postgraduate degree from LTMMC Hospital in Sion, Mumbai. He then had comprehensive cancer surgery training at TATA Memorial Hospital. He has over 20 years of medical experience and in cancer therapy.
He also received intensive training at Memorial Sloan Kettering Hospital in New York, New York, and KURUME University Hospital in Japan. Dr A.Heroor is particularly interested in minimally invasive surgery.
Accomplishments:
For finishing first in LTMMC in MS, he received the Wockhardt medal (Gen Surgery)

His areas of interest are thoracic surgery, such as lung cancer surgery, mediastinal tumours, breast cancer, including breast conserving therapy, and oesophageal cancer.
12. Dr. Hassan Ghazal, UAE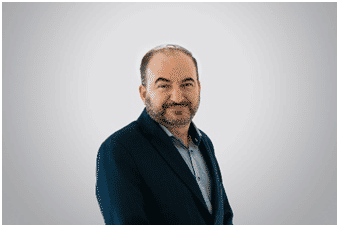 Dr. Hassan Ghazal is one of Dubai's leading medical oncologists and haematologists. In his area, he has over 25 years of expertise. His areas of expertise include bone marrow transplantation, blood diseases, and haemato-oncology, among others.

He is a member of the American College of Physicians, the American Society of Haematology, the American Society of Clinical Oncology, and the European Society of Medical Oncology. He has numerous peer-reviewed academic publications and abstracts. In the United States, he has participated in almost 100 clinical trials.
Numerous oncologists around the world cannot comply with this one article. But the above list of best cancer doctors in the world is curated, keeping in mind patients' needs and the physician's skills.
Let's take a look at what you should consider while choosing your oncologist.
What are the deciding factors in choosing the best oncologist?
After someone has been diagnosed with cancer, it is important to need to choose a doctor for treatment. You can continue to visit the doctor who diagnosed you with cancer or switch to another expert for second opinion.
Choosing an oncologist from a list of a few names can be difficult.
During this difficult moment, you may feel you don't know how to choose from the various options. Begin by gathering the most necessary details about each doctor.
1. EXPERIENCE
Without any doubt, experience is the first thing you should look out for before any other thing. Find out about the doctor's experience and practice before opting to work with them for your cancer treatment, such as whether they are board certified in oncology, if they have passed a high-level examination in cancer treatment, etc.
2. ASK ABOUT THE TEAM
Various oncology care providers may be involved with you in different types of cancer treatment settings. They may include physician assistants, nurse practitioners, registered nurses, social workers, registered dietitians, pharmacists, and counsellors. Inquire about all these people who will or may be involved in your treatment.
3. REFERRALS
You might begin your search by asking your primary care physician. He or she will be able to refer you to an expert who can help you with your particular situation. You can also speak with your family, friends, or other healthcare professionals.
4. DEEP KNOWLEDGE
Naturally, you'd want to speak with a specialist who has the knowledge and expertise to present you with the best treatment options. It is critical that the oncologist maintains his or her certification, is keen in expanding their education, and is aware of advancements in his or her specialist field.
5. HOSPITAL QUALITY
When picking a doctor, the quality of the hospital where your oncologist will treat you is an important factor to consider. Top-rated hospitals always perform better since their survival rates are higher than those of other hospitals. Ensure that the hospital uses a multidisciplinary approach so that you can benefit from the expertise of several cancer doctors.
6. COMMUNICATION
You should be able to communicate freely with the oncologist you choose. He or she should be able to provide you with all the information you need. Cancer treatment is a lengthy process requiring you to spend a lot of time with your oncologist.
7. INSURANCE COVERAGE
Some insurance plans limit the number of doctors you can see without incurring additional costs. You should check to see if the doctors you're considering are in-network with your insurance company. This will indicate that your insurance is accepted.
8. MORE THAN ONE DOCTOR
Meet and consult more than one physician. Talk to more people, consider second opinions, and seek different treatment options and explanations. This way you can ultimately choose what you can do that suits your needs best.
References:
Cancer.Net | Oncologist-approved cancer information from the American Society of Clinical Oncology
https://www.rogelcancercenter.org/
ASCO Publications (ascopubs.org)
Newsweek - News, Analysis, Politics, Business, Technology
About Author
Cost of Cancer Treatment in India
Question and Answers (399)