Cervical cancer vaccine price in India 2022
Are you looking for detailed information covering the cervical cancer vaccine cost in India? Then you are on the right page. In this blog, you can find the cervical cancer vaccine in india, the cervical vaccination price, its treatment, the cost of the HPV vaccine in India, and all the other information related to cervical cancer

Table of Contents :
In India, cervical cancer is the second most common form of cancer in women between 15 and 44. As per reports, 1,22,844 women are diagnosed with cervical cancer every year in India. Moreover, 67,477 women die from cervical cancer in India every year.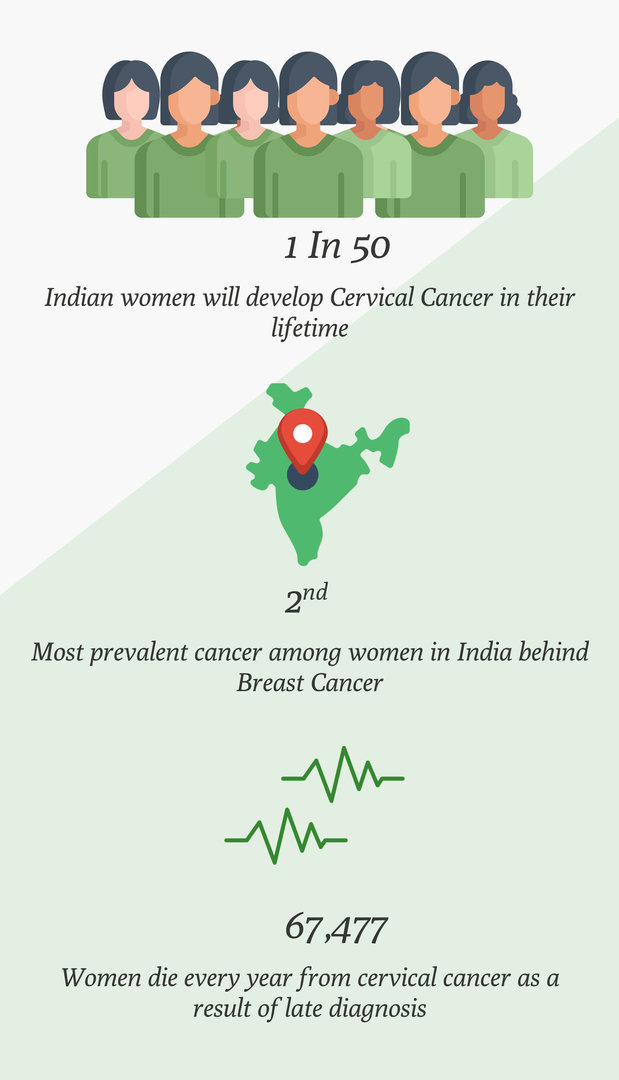 However, there is a way to bring these numbers down. Regular cervical screenings and HPV vaccination are the most effective ways to prevent cervical cancer.
Before we discuss the cost, let's first know what the HPV vaccine is.
Human papillomavirus (HPV) is the most common sexually transmitted infection. And this virus has been detected in 99.7% of all cervical cancer cases worldwide. There are over 100 types of HPV. According to WHO, HPV 16 and 18 cause around 70% of cervical cancer cases.
CT scan, bone scan MRI, biopsy test, and PET scan are some imaging procedures that are conducted to diagnose cancer.

The HPV vaccination promotes the production of antibodies in the body. If there is an encounter with HPV in the future, these antibodies will prevent the virus from attacking the cells and causing cancer.

In India, two types of HPV vaccines are available - the Gardasil vaccine and the Cervarix vaccine. The main difference between both vaccines is that Cervarix protects against HPV 16 and 18 whereas Gardasil blocks HPV 6, 11, 16 and 18. While Cervarix is an HPV vaccine for women only, Gardasil can be administered to both men and women. Further, in 2021, India launched its first gender-neutral HPV vaccine - Gardasil 9 for both boys and girls.
Are you aware about the costs of HPV Vaccine in India. Lets try to know in detail.
HPV vaccine cost in India

HPV vaccine price in India in 2022 ranges between INR 2000 (25 USD) and INR 3500 (44 USD) per dose. Human papillomavirus (HPV) vaccinations are given in 2-3 doses, depending on the patient's age at the time of the initial vaccination.
To know about the costs and various other aspects, you may visit. Medical treatment costs.
| | |
| --- | --- |
| Cervical Cancer Vaccine In India | HPV Vaccine Price per dose |
| Gardasil Vaccine Cost | INR 2,800 (35 USD) |
| Cervarix Vaccine Cost | INR 3,299 (42 USD) |
Cervical cancer vaccine cost in India is very less compared with the developed nations of the world. Given below are the cervical cancer vaccine costs country wise:

| | |
| --- | --- |
| Country | HPV Vaccine Cost Per Dose |
| India | USD 25 - USD 44 |
| UK | USD 336 |
| USA | USD 250 |
| Singapore | USD 360 - USD 660 |
| Turkey | USD 40 |
Even then, the cervical cancer vaccine cost is not affordable for a large portion of the Indian population. To make it accessible to the common people. Adar Poonawalla, chief executive officer of Serum Institute of India (SII), said on that the first quadrivalent Human Papilloma Virus (qHPV) vaccine for the prevention of cervical cancer is anticipated to hit the market over the next months. The cervical vaccination price would be affordable and safe for girls and boys aged 9 and above. The vaccine is expected to be launched by November 2022.
Addressing an event to announce the vaccine's development, Mr. Adar Poonawalla also said,
"It is likely to be priced in the ₹200-400 range. But we will finalize it after discussing it with the government of India. Once our manufacturing starts, we will be able to talk more about it... I can assure everyone that it is going to be very affordable. It is going to be substantially lower than what is available today from manufacturers across the globe,"
How does the HPV vaccine prevent cervical cancer?
The HPV vaccine protects patients from viral diseases in the same manner that other vaccines do. It increases antibody production in the body, thus preventing the virus from infecting cells in the future.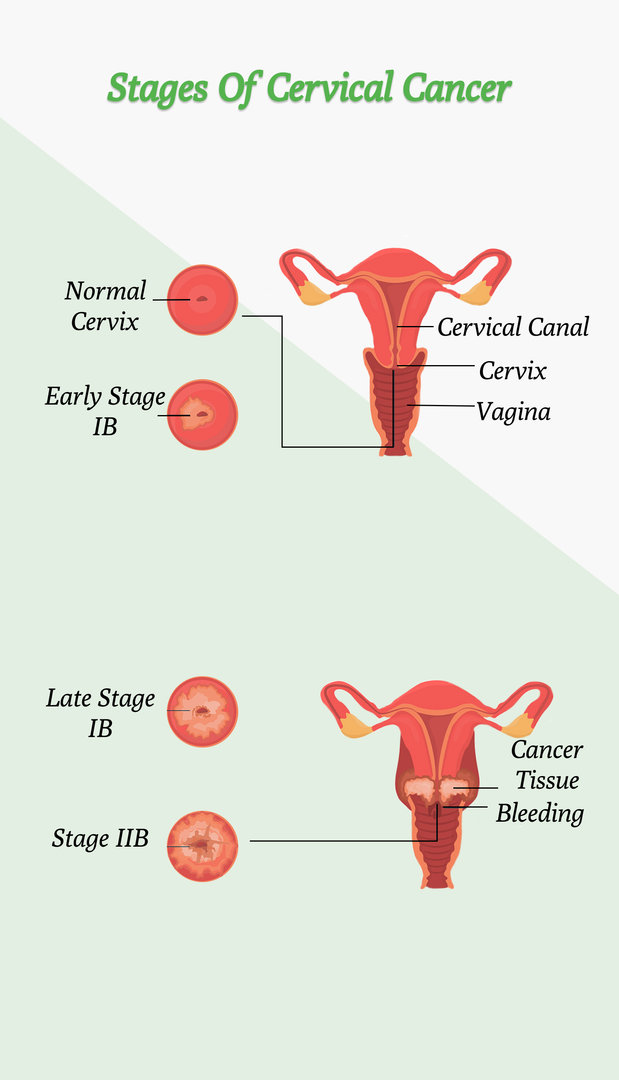 In today's HPV vaccines, virus-like particles (VLP) are used. Despite the presence of HPV surface components, the vaccinations are not infectious due to the absence of the HPV DNA. The VLPs promote large-scale antibody creation in the body.
However, please note that the HPV vaccine does not protect against other sexually transmitted diseases or treat existing HPV infections or problems.
As you already know about the costs of HPV vaccine, now lets know about age criteria for HPV vaccine.

Who should get the HPV vaccine for cervical cancer?
HPV vaccine for cervical cancer should be given to the following people:
Children and adults from 9 to 26 years old:

For best effectiveness, the cervical cancer vaccine age is from 11 to 12 years old.

It can be administered to girls and boys as early as age 9. The vaccine will show the best results if girls and boys receive the shot before being sexually active. The vaccine will not be very effective once someone is already infected with HIV. Moreover, young children respond to the vaccine better than older people.
In theory, vaccinating boys against cervical cancer might also protect girls from the virus by reducing transmission.
Adults from 27 to 45 years old: While there is no cervical cancer vaccine age limit, it is not recommended for all adults from 27 to 46 years old. People in this category take the vaccine for HPV in India only after consulting their doctors. Since people in this age range are already exposed to the virus, the vaccine's effectiveness goes down.
How is the cervical cancer vaccine in India administered?

The cervical cancer injection is given as a series of shots
Kids and teens from age 9 to 14: The cancer vaccine in India is given in 2 shots over a span of 6 to 12 months.




Teens and young adults from age 15 to 26: The HPV vaccine is given in 3 shots over a period of 6 months. Children aged 9 to 14, having weaker immune systems might also receive three shots.




Adults aged 26 to 45: Doctors discuss HPV vaccination with adults most likely to benefit. Likewise, the number of doses is also decided and administered. Otherwise, HPV vaccination doesn't need to be discussed with most adults over the age of 26.
Where can you get the HPV vaccine for cervical cancer in India?
There are many reputed hospitals and centers administering HPV vaccine in India. Here is a list of the five best for you:
I. Apollo Hospital, Mumbai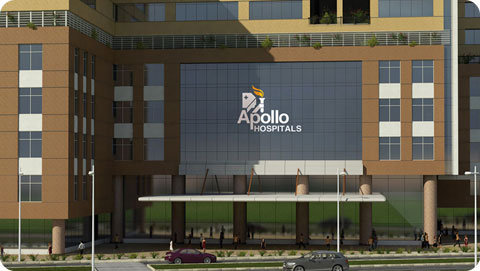 Apollo Hospital offers top-class multidisciplinary healthcare services.

From preventive health care and routine wellness to innovative life-saving treatments and diagnostic services, it offers 360 degree healthcare solutions.

Doctors at Apollo strongly recommend young girls get cervical cancer vaccines

.



II. Narayana Hospital, Kolkata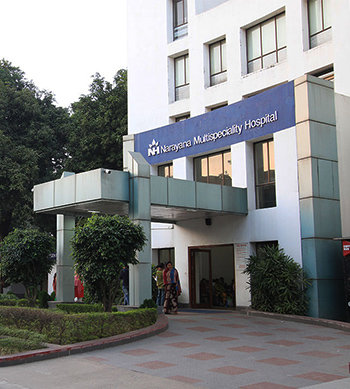 Narayana Multispecialty Hospital is an Indian chain of multi-specialty hospitals, spread across various Indian cities.

It has a great reputation in the healthcare ecosystem for services like bone marrow transplants, breast cancer treatment and cardiac surgery.

Doctors here believe the HPV vaccine and regular cervical screenings is the best way to win over cervical cancer.



III. Oyster Multispecialty Clinic, Bangalore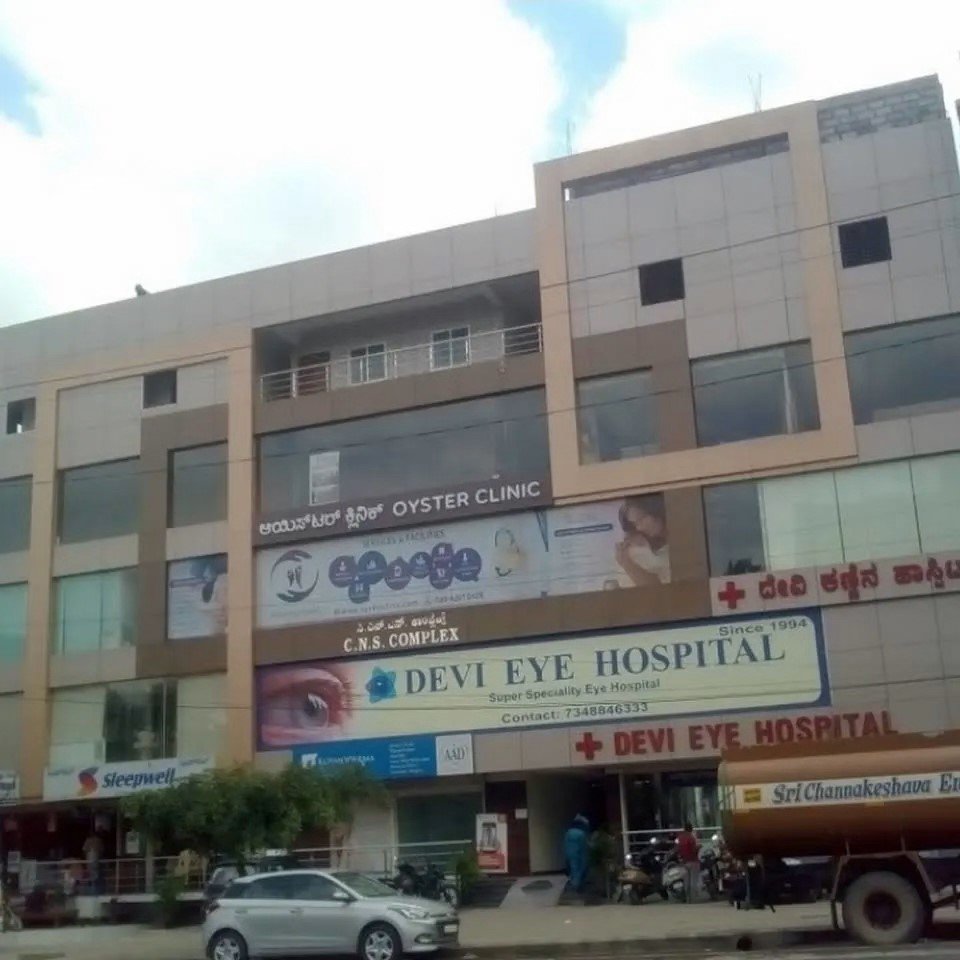 Oyster Multispecialty Clinic was established in 2005 as a multidisciplinary hospital.

It is one of the best hospitals in Bangalore that provides HPV vaccines for cervical cancer

This hospital is famous for its services like obstetrics, female fertility treatment, lactation counseling, gynae problems, ultrasound and so on
IV. Tulip Women's Hospital, Ahmedabad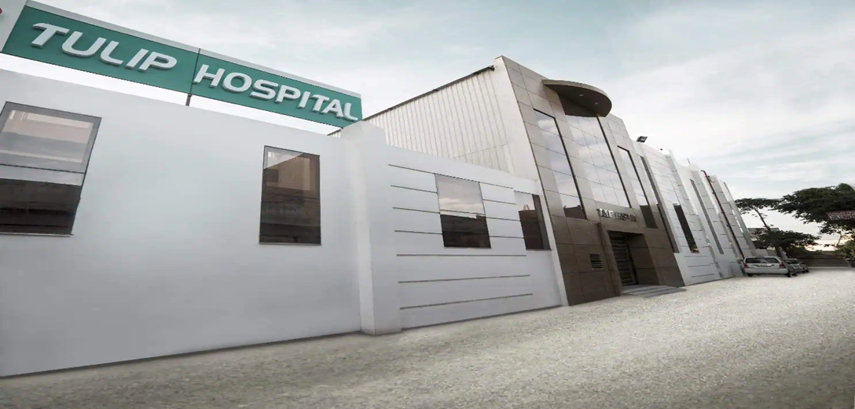 Tulip Hospital is an apex center for women's care and laparoscopic surgery.

It is also one of the leading IVF centers in Ahmedabad.

It is one of the best hospitals in Ahmedabad which provides HPV vaccines against cervical cancer.



V. MIOT International Hospital, Chennai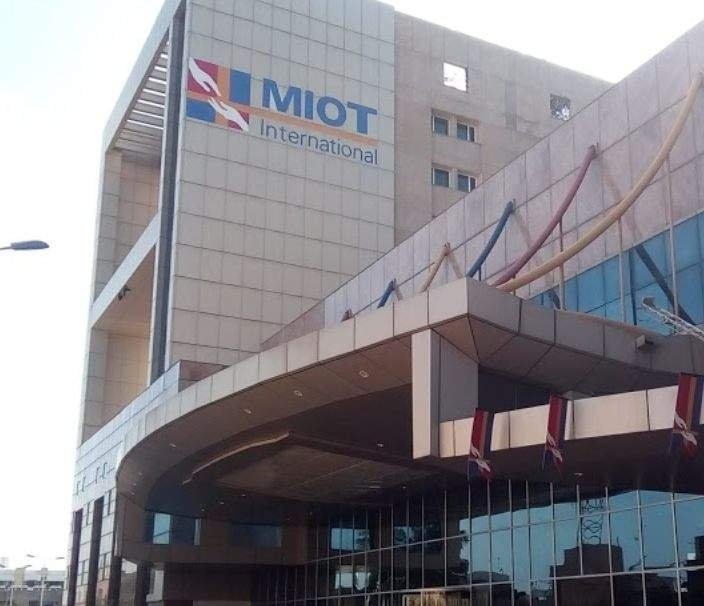 MIOT is ranked as India's no. 1 orthopedics hospital.

They are reputed for their expertise in joint replacement surgeries, interventional cardiology, orthopedics, and trauma management.

It is one of Chennai's top cancer hospitals, providing the HPV vaccine against cervical cancer.
Who should avoid getting the HPV vaccine?
There are certain people who shouldn't get the HPV vaccination. The vaccine may not suit them and cause harm to their health. Following are the people who should avoid getting the HPV vaccine for cervical cancer:
Pregnant women

Individuals allergic to yeast should avoid Gardasil and Gardasil 9

Individuals with a life-threatening allergic reaction

to any ingredient of an HPV vaccine
What are the benefits of the HPV vaccine?
The HPV vaccination is primarily used to protect against cancers that are commonly caused by HPV infections.

HPV vaccines are suggested since HPV 16 and 18 are responsible for almost 76.7 percent of cervical cancer incidences in India.

Furthermore, the HPV vaccination helps protect women from acquiring cervical cancer.

The HPV vaccination, like any other vaccine, works on the human body to strengthen the body's immune response.

The papillomavirus vaccination causes the human body to create antibodies that attach to the virus and protect human cells against infection.

As a result, vaccination activates the body's basic immunological reaction.

A secondary immune response is formed when the human papillomavirus infects the body.

It is more efficient than the first, assisting in the battle against the virus.

The HPV vaccine schedule must be adhered to in order for the vaccine to be effective.

The HPV vaccine regimen varies according to age and other factors.
What are the side effects of HPV vaccines?
Here are the cervical cancer vaccine side effects that one may feel after receiving a shot: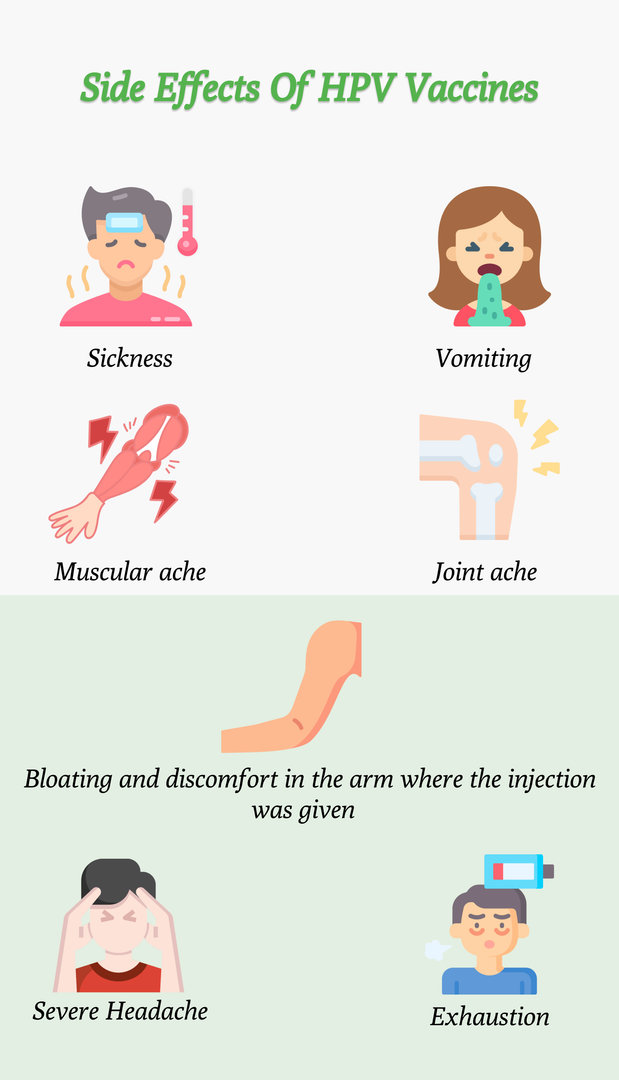 According to studies, India may prevent more than 24 lakh instances of cervical cancer if the government prioritizes cervical cancer screening and HPV vaccination. The lives of thousands of Indian women can be saved every year.
So don't delay any more; get your daughters and sons vaccinated today. One shot of HPV will provide a life-long shield from cervical cancer.
Cost of Cancer Treatment in India
Question and Answers (399)